While many sniff at Valentine's day as being over commercialised and corny, while it can be, I've got to say I really don't see the harm in a little extra prompt to show your love ones how much you care about them. I often think the smallest gestures and thoughts are the best, breakfast in bed, heart shaped toast, or a homemade card are the best. But flowers will always be welcome.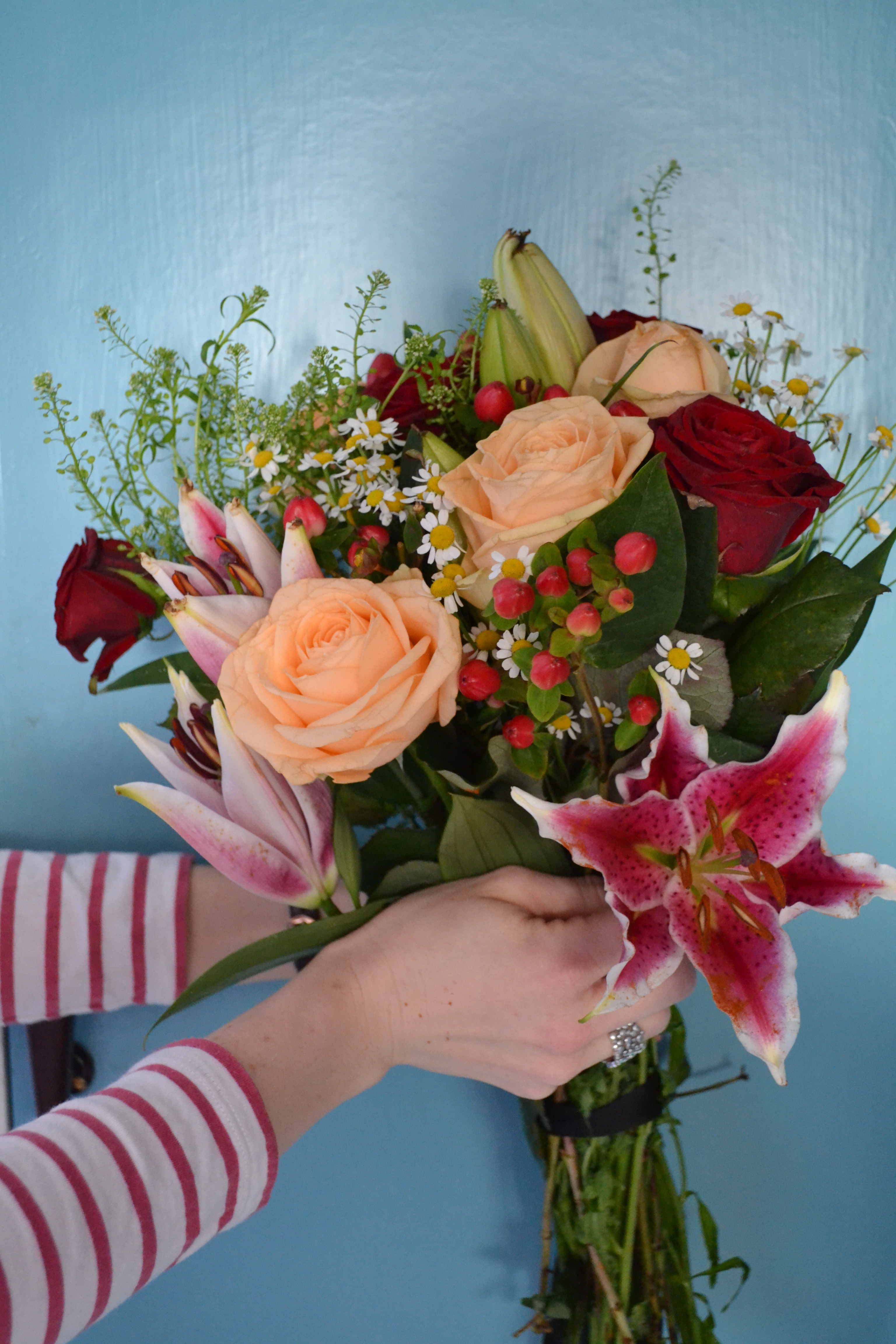 And while the classic red roses are most traditional, we are completely won over by this gorgeous quirky Honeycomb bouquet by Appleyard London. We were asked to review a bouquet from their Valentine's range and this one completely won us over straight away. The trademark luxury as you expect from Appleyard, but a really fun and expressive arrangement, this is perfect for the loved one who likes things just that little bit different.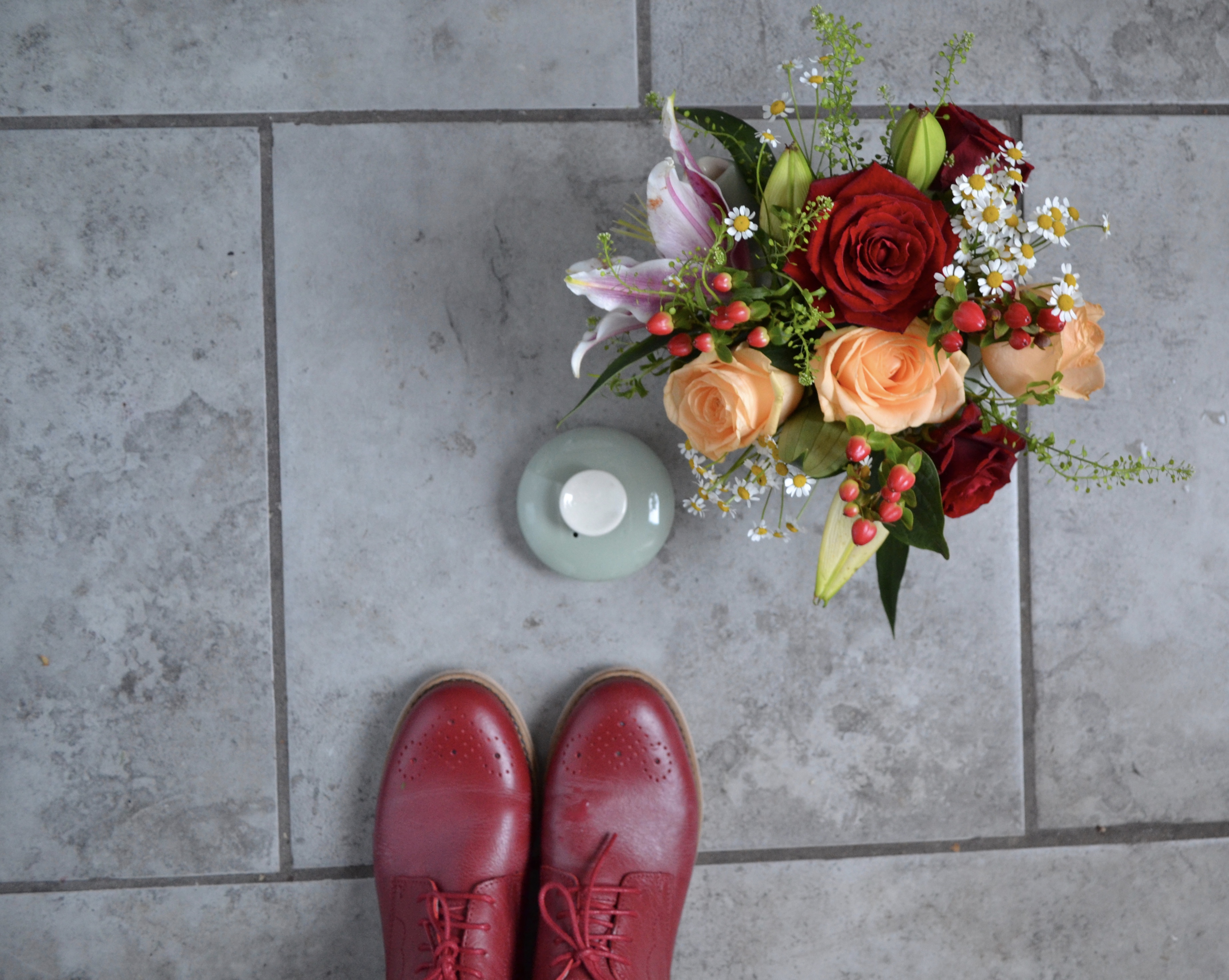 I just love the unusual colour scheme of the warm peachy roses against the glossy red hypericum berries, velvety red roses, and splashes of bright pink from the oriental lilies (which also smell amazing!) And on a side note how amazing do they look with my new red brogues?!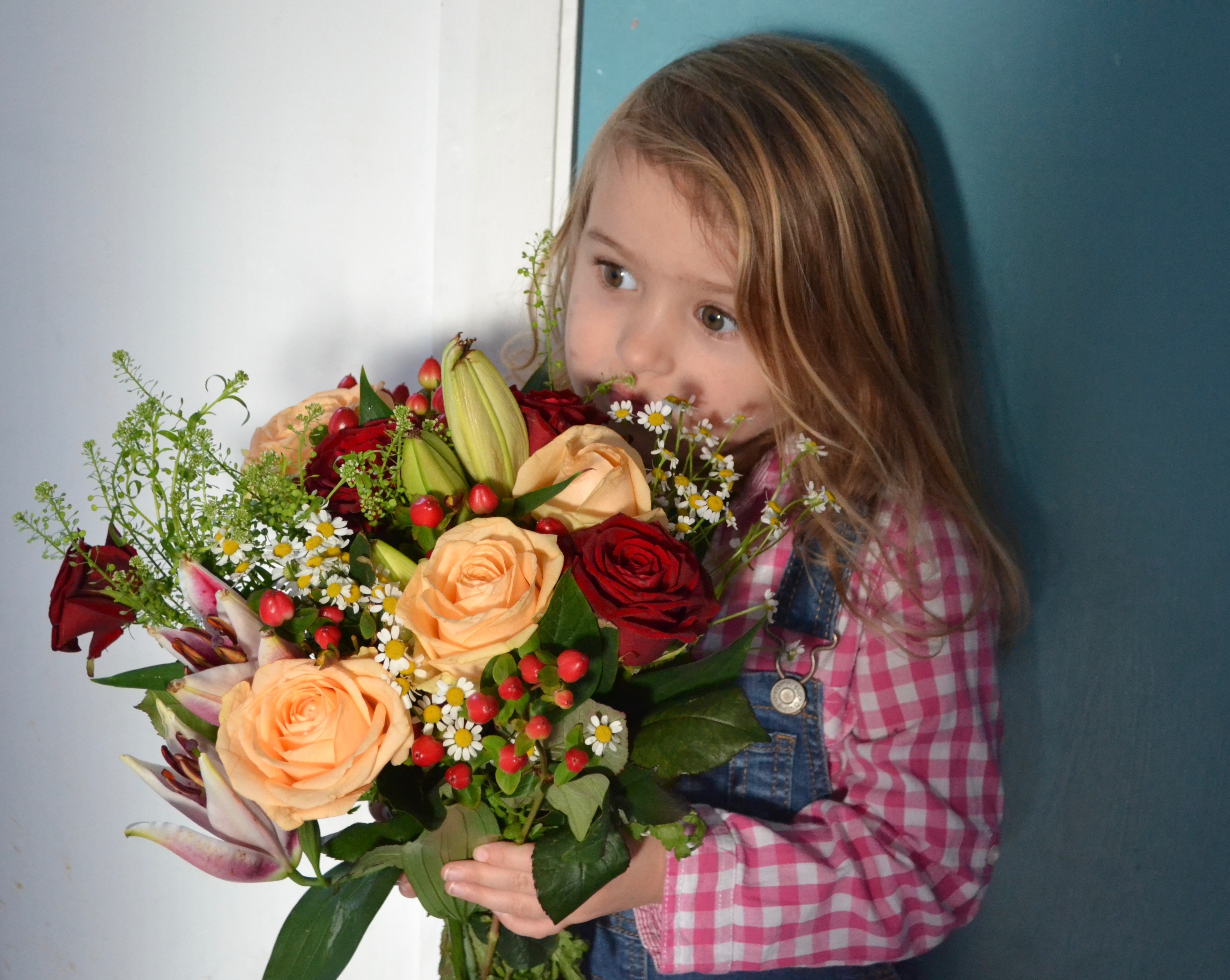 The daisy like tanacetum single vegmo and delicate greenbell give this bouquet such a gorgeous personality, I think it's such a showstopping bouquet. I have to say I would be so pleased if I received this on Valentine's day.Styling wise because it's such a varied and beautifully textured bouquet I liked to keep the vase I use simple and split it between a few different vessels. I particularly loved using this classic Poole Pottery teapot I found in my local charity shop.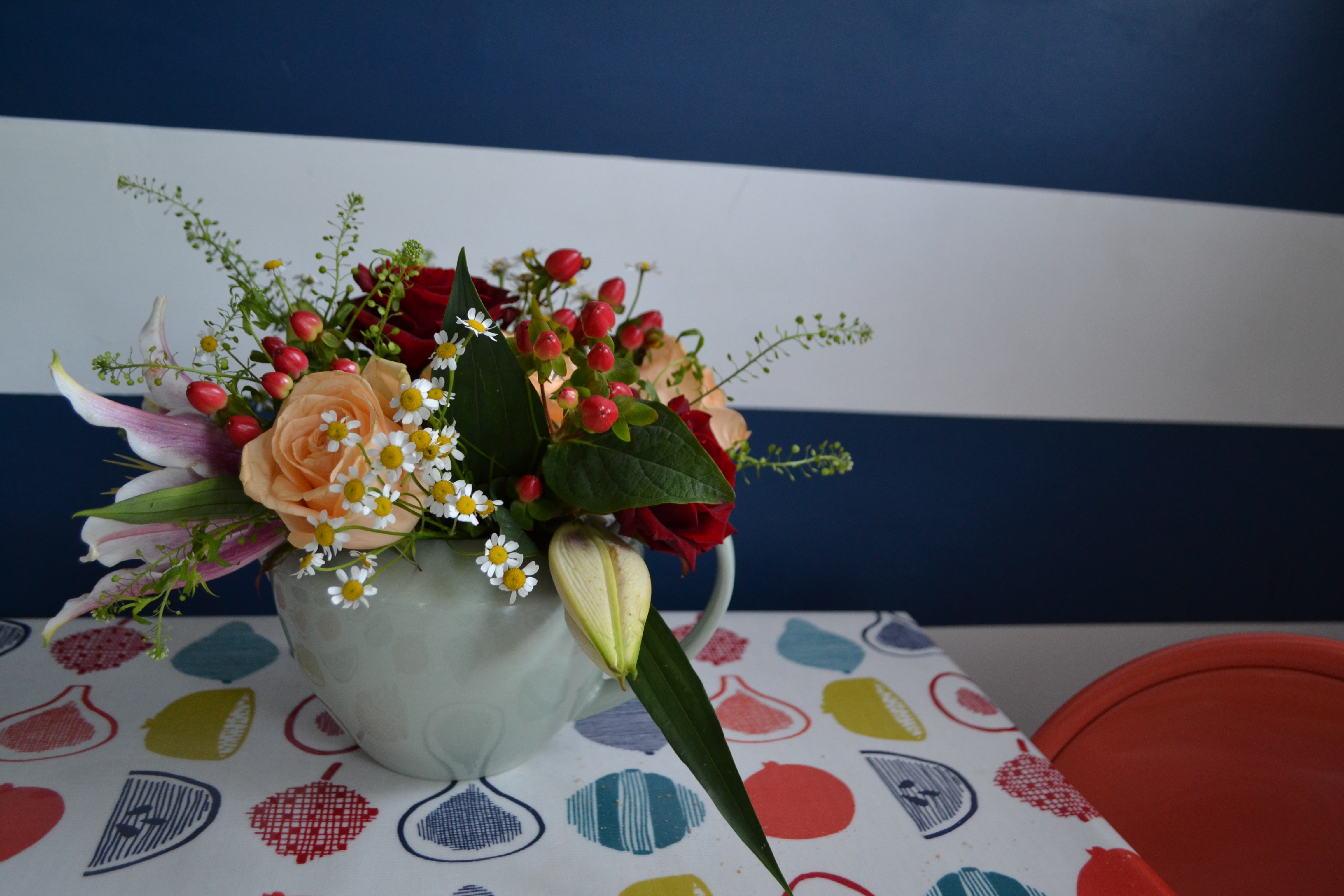 As a special Valentine's treat Appleyard have also given us a 33% discount on all their luxury bouquets (excluding the flowers by post range) for you lovely readers! Just use code: BLOG33. We hope you get to use it. We're planning on celebrating Galentine's day on the 13th this year which celebrates female friendship, so this would also be a great gift for any of your Galentine's friends too.
Disclosure: Appleyard London kindly sent us the Honeycomb bouquet to review, but as always all thoughts and words are our own.
Posted under – Flowers
Tags – No tags where found for this post
---