Roses will always be special for traditionalists, however this year we're all about the tulips. We love the fact that they come in a a rainbow of colours, from beautiful pastel shades to punchy reds like above, are all available around the same time as roses for Valentines day and generally for about 1/4 of the price! But more importantly I think when you give something a bit different on Valentine's day to the usual roses it does show that your loved one has thought a bit about their choices, which only makes the flowers whatever they are all the more romantic!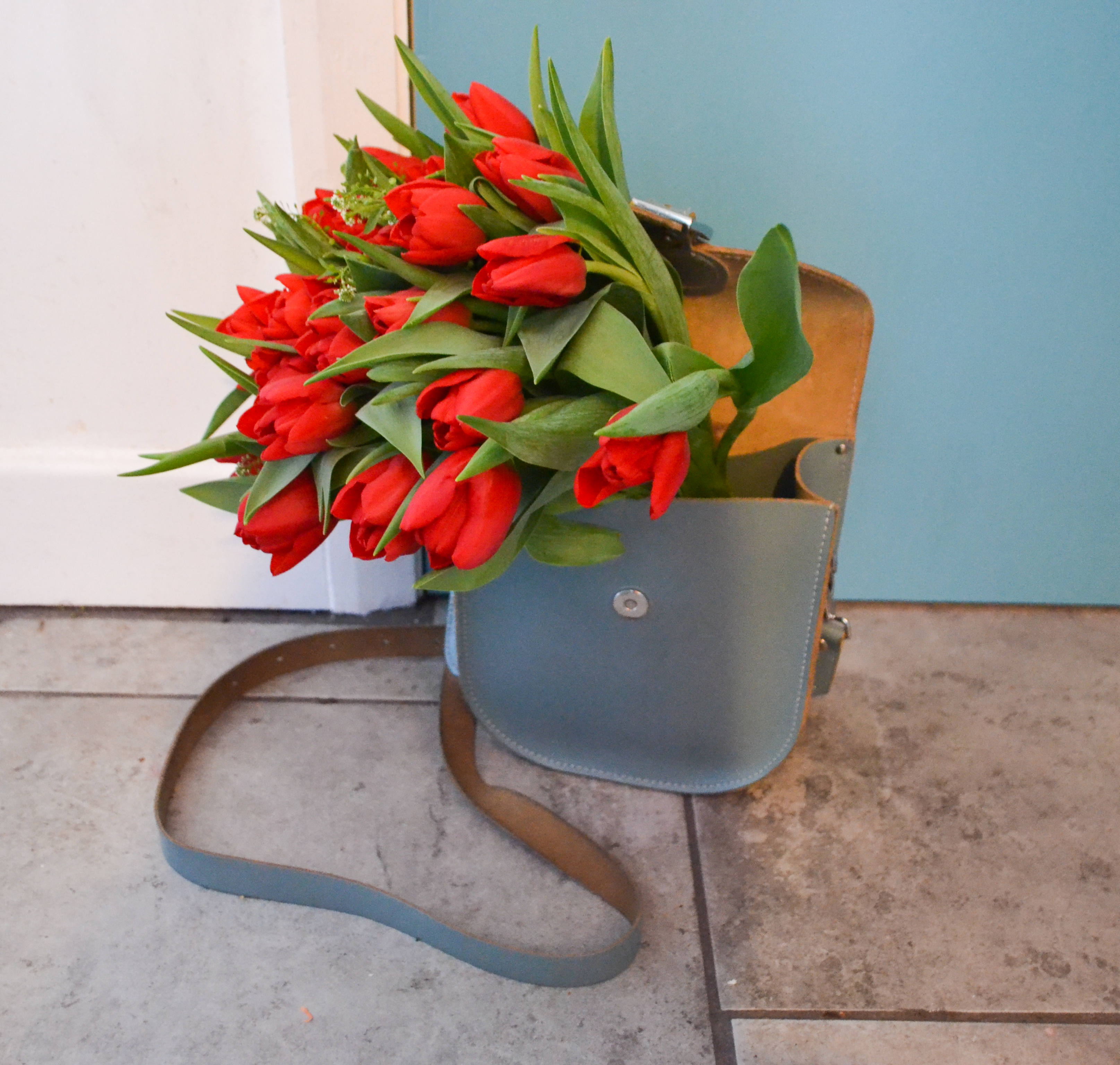 Next sent us this beautiful bouquet of 24 red tulips which we think are the perfect alternative to roses. They were huge and I adore the pop of bright red against our navy and white striped wall in the kitchen, so vibrant and happy inducing! Also how amazing do they look in my favourite Brit-Stitch bag? Here are a couple of tulip pins we found that embody the 'great for Valentine's' look we were going for.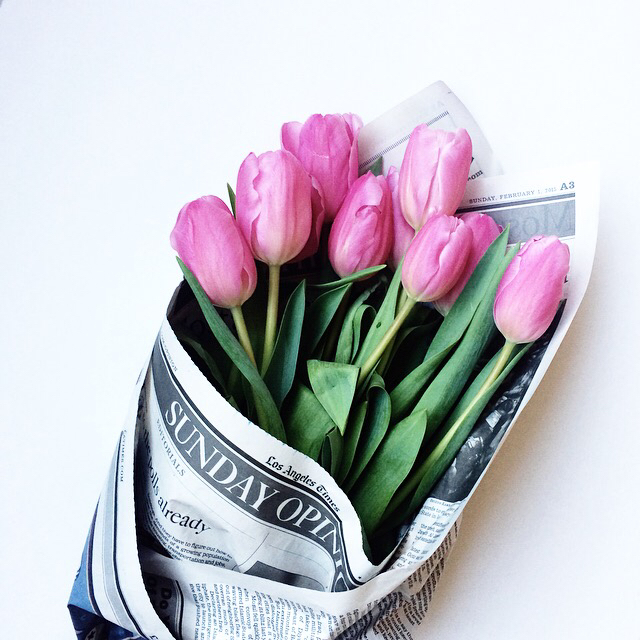 Like the flower cones tutorial we recently posted, wrapping your flowers would be a fantastic idea as a way of personalising your flowers. Using wrapping paper or brightly coloured tissue of wrapping paper would look lovely.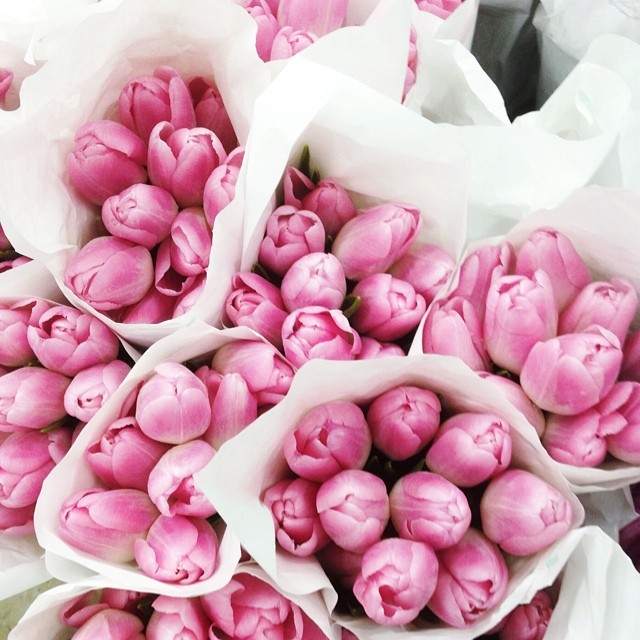 We love the classic red but pink always has our heart also, particularly this soft pastel candy coloured hue.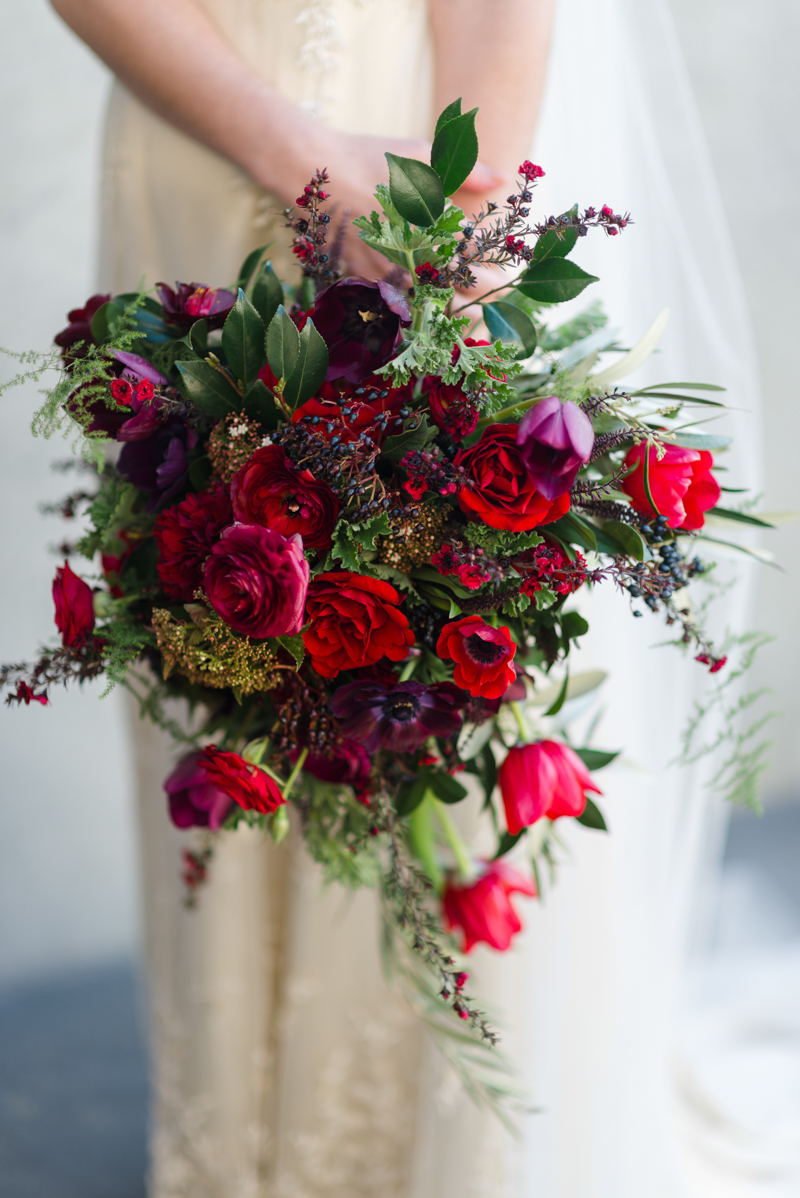 And with Alie engaged we're both constantly looking at Wedding inspiration! This gorgeous bouquet featuring tulips recently popped up on our pinterest feed, wild, rich and passionate, it couldn't be more perfect.
Posted under – Flowers
Tags – No tags where found for this post
---