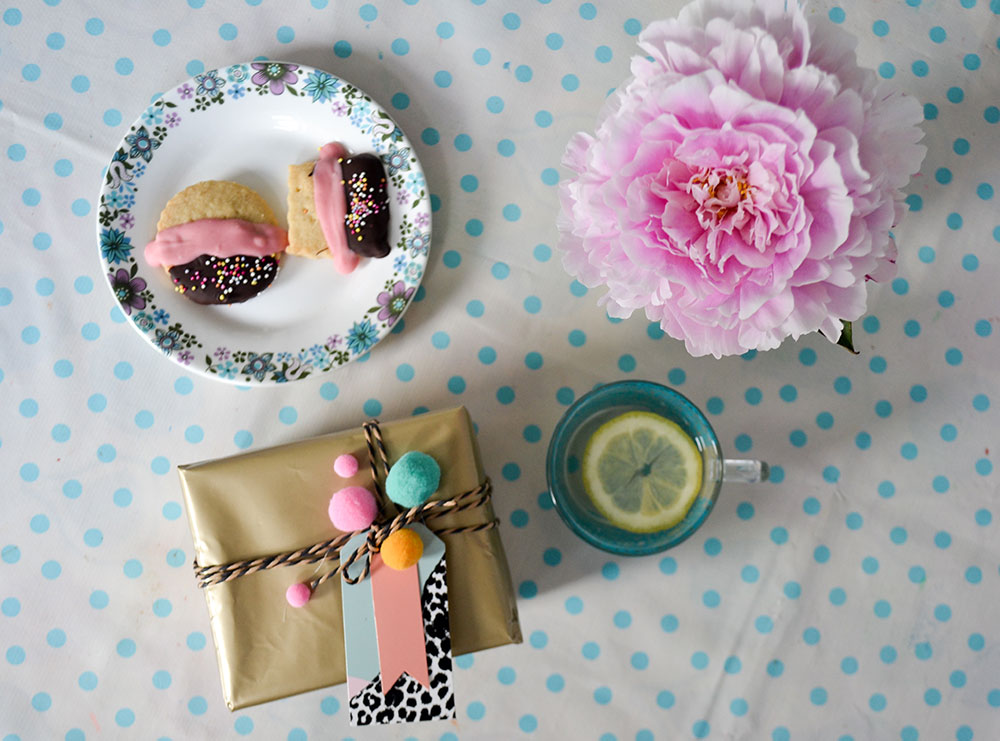 I'm sure it can't just be me that finds a nicely wrapped present an absolute joy - Tiffany's perfectly turquoise boxes with silky white ribbon come to mind, aswell as cosy old Christmas films with piles of lavishly wrapped gifts. I was so incredibly excited to be invited to a gift wrapping workshop with Ikea, you could say I have a little experience in that area as here is a picture of my degree show in 2006!
Yep, all hand wrapped (and unbelieveably carried on the tube) by me! with a little help from my now husband and sis.
This was the gorgeous table setting for the workshop to get us all in the mood - there were delicious Ikea canapes (so good!) and a warm spicy aroma filled the space making it beautifully festive.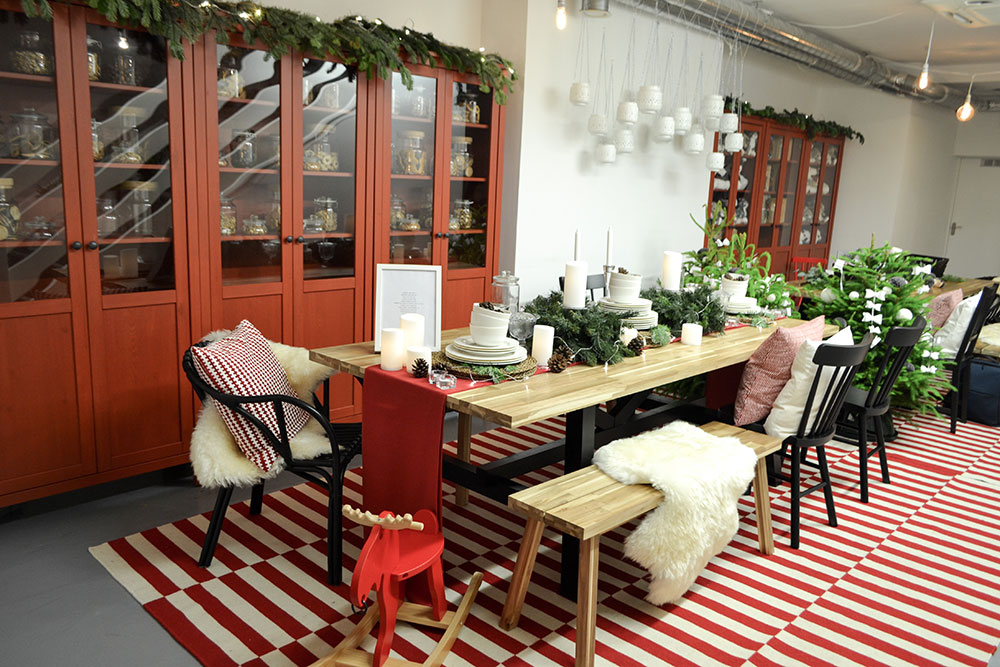 I was lucky enough to meet bloggers Lou from little green shed (I had a proper fan girl moment!), Shelly from Shelly Makes, Design Curator - Gabrielle, Jess from the only girl in the house and Anna from the Smell of Roses. We started by chatting about how we all wrap and the looks we go for. We all concluded that we generally wrapped presents really specially for people that would appreciate them (i.e not for kids on Christmas morning when it gets ripped off in seconds!!). Straight edges and boxes are always a winner, as are natural pieces of foliage or dried seed heads etc used to adorn the top of a present. Generally I'd say in the group most people said that they liked using brown paper and string or ribbons and keeping it very simple and lovely - I however am always drawn to pattern and love using brightly coloured wrapping and accessories. I love using ribbbon and twine also as I really think it make a gift look so much more special.

The workshop was led by illustrator Janine Harvey, who was really warm and inspiring. She showed us lots of great tips and techniques and then gave us a present each to have a go at wrapping with. I got a glass bottle - eeek! Always the hardest thing to wrap, but I managed to do it with a couple of different techniques. Here I used tissue paper bunched up and then secured with string and a paper rose Christmas decoration to finish. I love the black and white with the red, that its wrapped in tissue also makes it quite a practical way of wrapping something a bit fragile.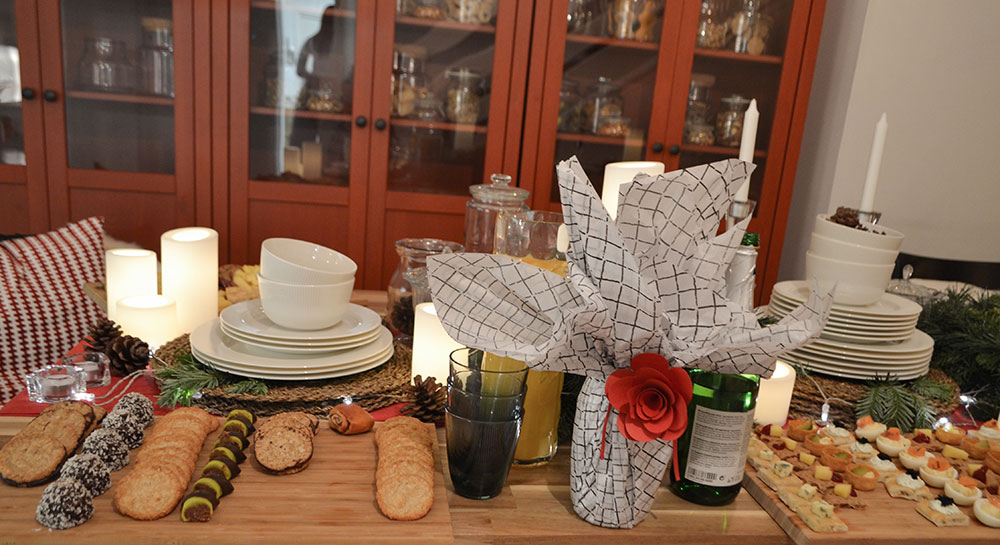 Some of the delicoius Ikea snacks and below displayed on my cushion cover from the soon to be launched collaboration with design duo Hay.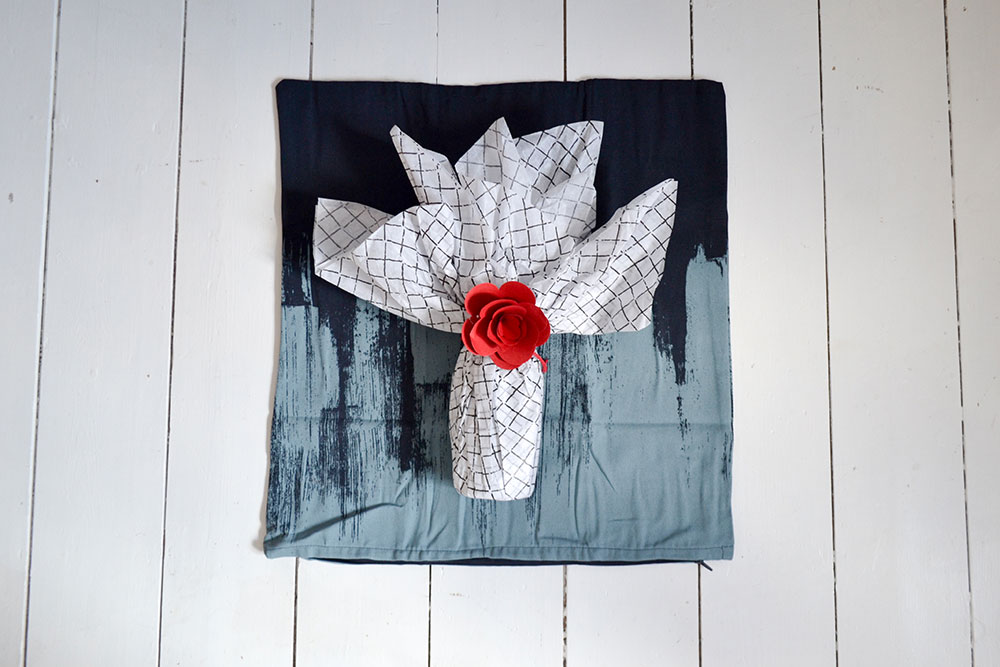 When you match you shoes to your gift wrap! This was actually my favourite thing I wrapped, clearly I love gold but I love the fun pastel coloured pom poms on top along with the stripy twine and patterned gift tags.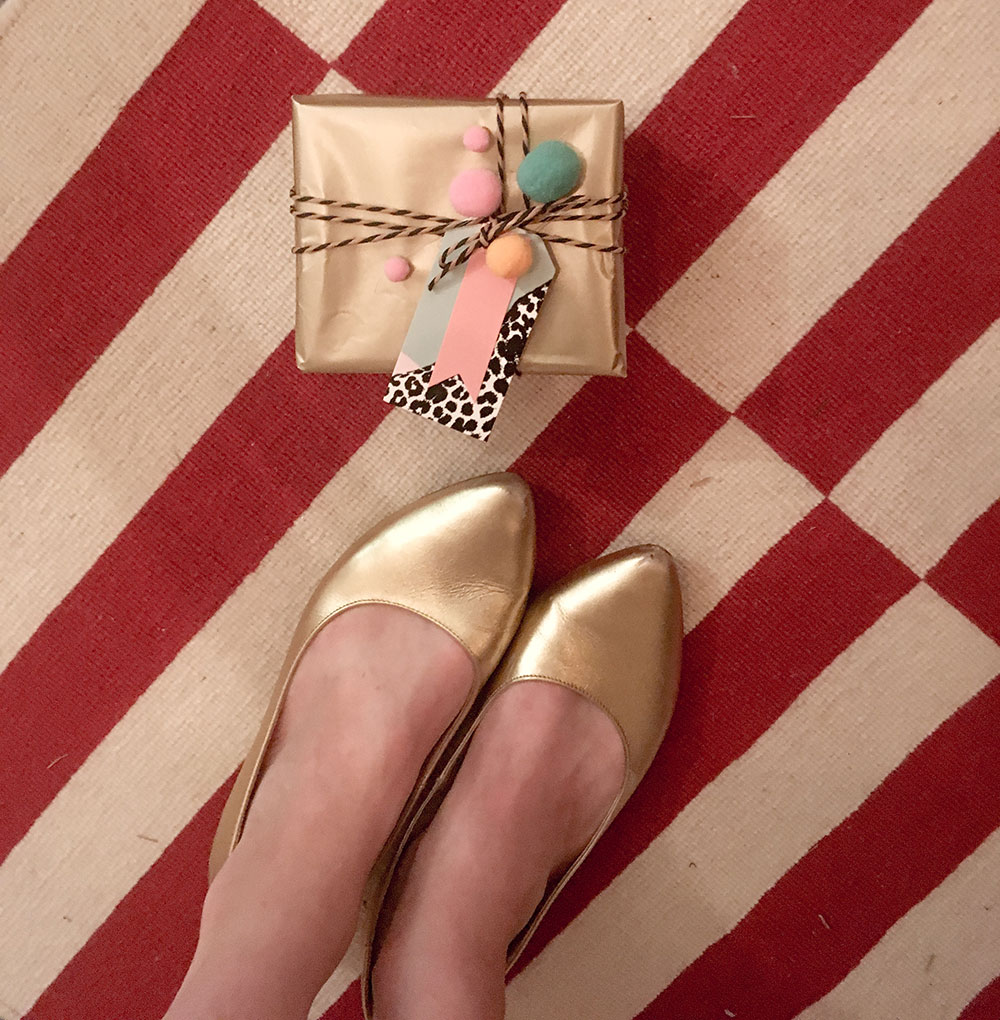 I have to say I was in heaven with the range of wrapping paper and gift tags soon to be available in store, these bits from the kids range were right up my street.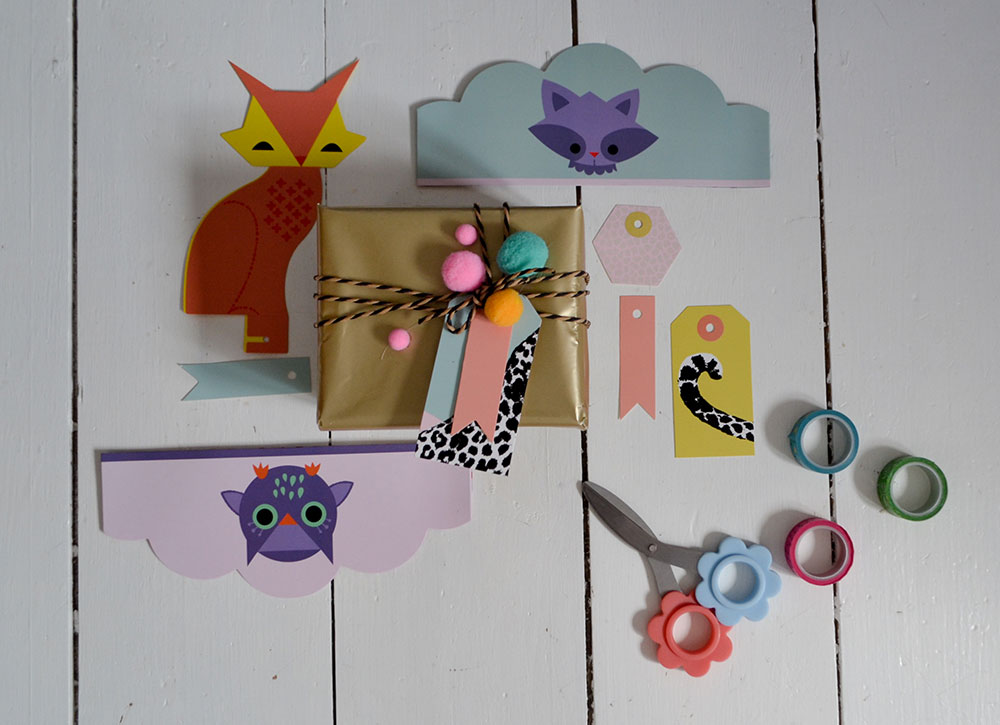 The second bottle I wrapped I used fabric and then cut the top in a cracker like formation and used another paper flower to finish. I was so inspired I started wrapping my Father's day presents as soon as I got home! A big thanks to Ikea for inviting me to such a lovely evening, and roll on the Christmas wrapping!x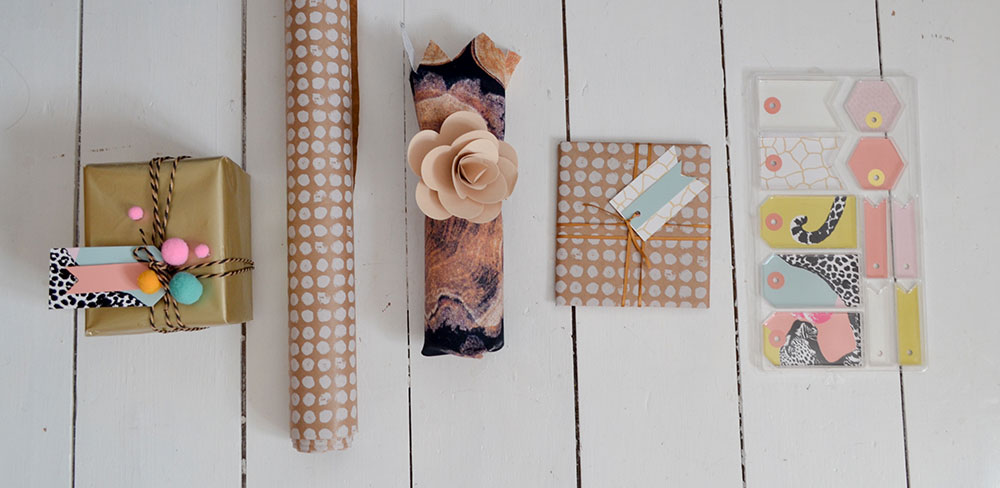 Tags – Ikea, Gift Wrap, Making, DIY, Christmas, Presents, Make it yourself, Bloggers, Blogging, Creatives, Creative Happy Life, Workshop, Craft, Crafting
---
You might also like...