I love having a good nosey in peoples homes, so I thought I'd share with you my recently decorated Bedroom. It's the last of room of the house we've decorated and it feels so good to have it done, I think when you're living with something just as it is, you completely forget how wonderful it is to live in a room you've designed and made to perfectly suit your needs. The house is generally very brightly coloured and populated with a hotchpotch patterned and vintage items, but I wanted our bedroom to be different. While the house is very family centred I wanted our bedroom to be a more grown up calm space, a place where we could relax and spend our scarce sleeping hours.I've always loved pink, and in fact pink on pink to be precise! My initial inspiration came from the Gallery room at Sketch in London, the pinks gently layered against each other with soft white lighting and a beautiful parquet floor. The velvet chairs and smooth shapes give yet more warmth and I have to say even just looking at this picture I want to go and take a seat and sip cocktails and afternoon tea!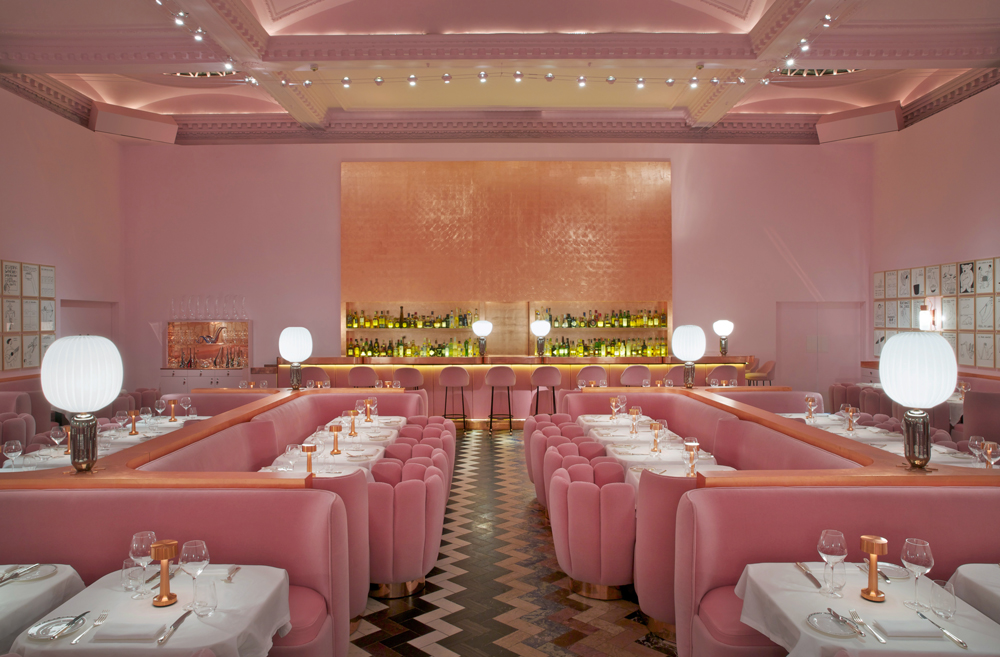 Vintage pinks are my shades of choice, having 2 girls varying shades of baby, sugary and hot pink are constantly being brought to our attention, but vintage pinks are an altogether different affair. Gentle and romantic with hints of grey or brown in them I just love their warmth and delicacy. There are many pictures of Audrey Hepburn that inspire me and this is just one, 2 glorious shades of pink shown here from her powder pink dress, to those vivid pink blooms in the background.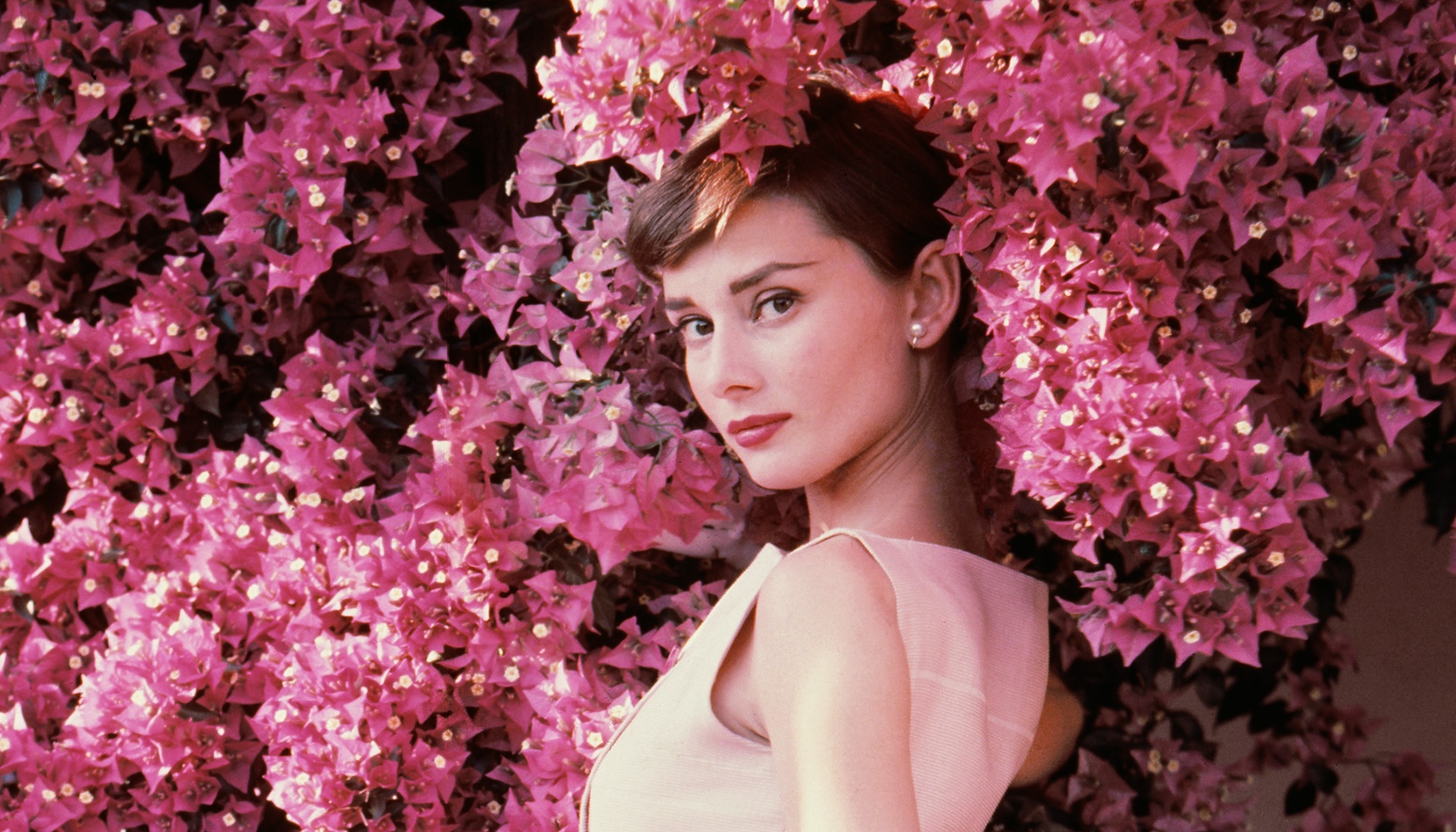 Selina Lake's pretty pastel style was also a big source of inspiration, such a beautiful book and the whole look just make perfect sense for a bedroom for us. It makes me laugh how many times people asked me if Ian was ok with the room being pink! Like pink is only allowed for us girls - while I realise it is a pretty feminine colour Ian actually likes this shade, and I did try and add masculine elements to offset the flounce! We painted pink (Homebase paint in Ballet)3/4 of the way up the wall and white for the rest, I think this as well as the festoon lights (lights4fun) add a graphic quality and a touch of industrial to the room. So here's the before: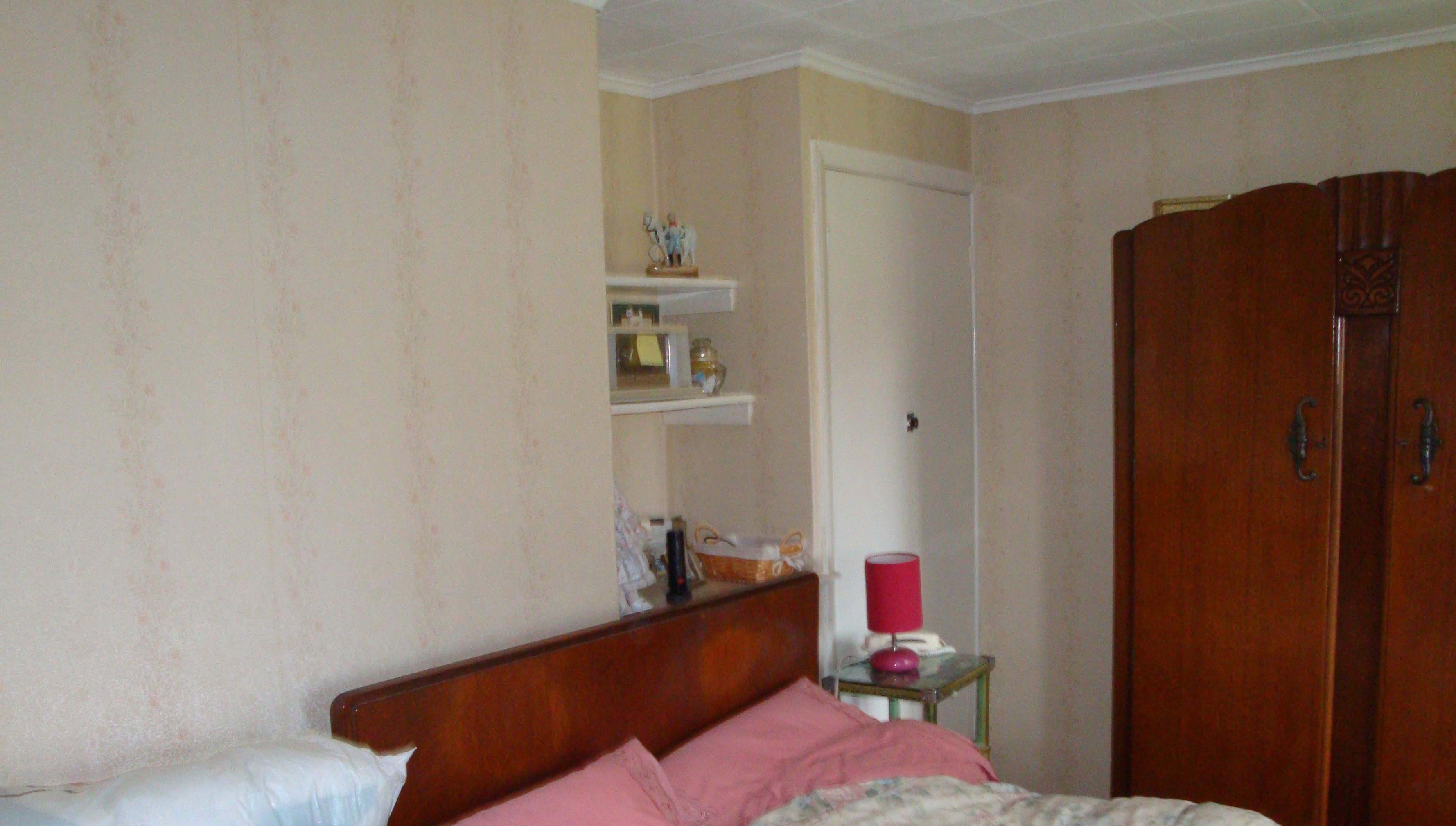 There's not too much you can say about it really, it was pretty dated, muted floral walls, thick carpets and polystyrene ceiling tiles! But I could always see how lovely this room could be - I loved the recessed bookshelves and 2 windows looking straight out onto the green opposite our house.
And after, as you can see we changed position of the furniture, putting our bed on the back wall, giving us more space at the front of the room for a dressing table and a bigger wardrobe. Being a family home, and possibly on the smaller size, generally all our rooms have lots of 'stuff' in them. I wanted this room to be clear and have space to breathe, and although obviously as its mine there would be collections of things, I wanted the whole feeling of the room to be calm and peaceful. Echoed in this I wanted to keep the colours fairly muted, however my colour loving heart couldn't allow that too much, so instead of opting for a neutral I went for a strong pink chalk paint on the dressing table, and I love the way it pops against the pale pink walls. We used Rustoleum paint in dusky pink which I love and was so easy to apply. Before painting the dressing table it was a dark wood, but the surface was well worn and a bit battered so painting it has given it a whole new lease of life. I love the quality of a good piece of furniture and I think that this is often fair better in Vintage pieces, this dressing table was actually a piece left from the previous owners, and I love that we are reusing it again. I also went through all the drawers and bought dividers from Ikea for it - this saves me so much time in the mornings! It also saves cluttering up the top with things and means I can simply artfully arrange a few pretty pieces (rather than my ratty hair bobbles and oily bottles of hairspray!)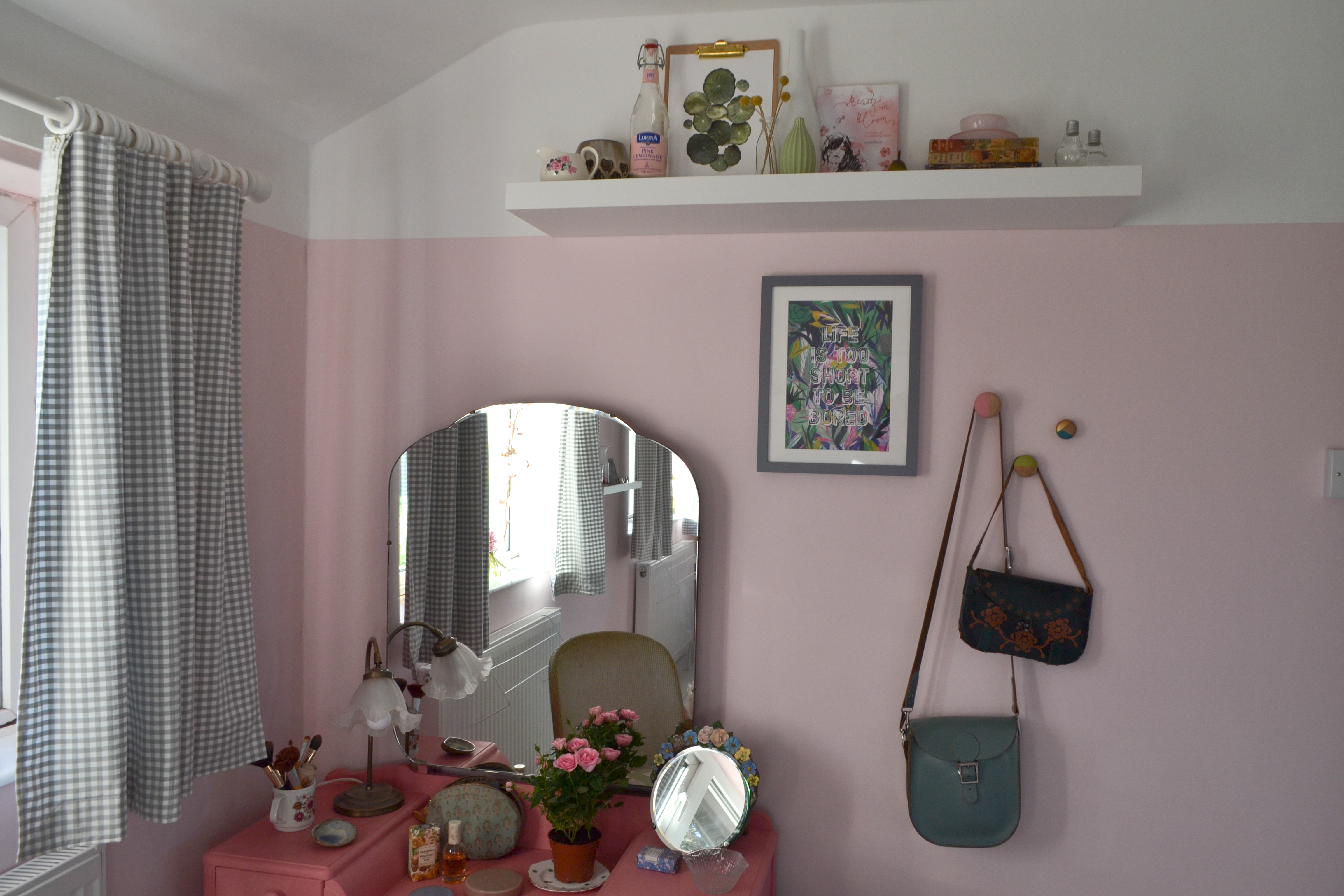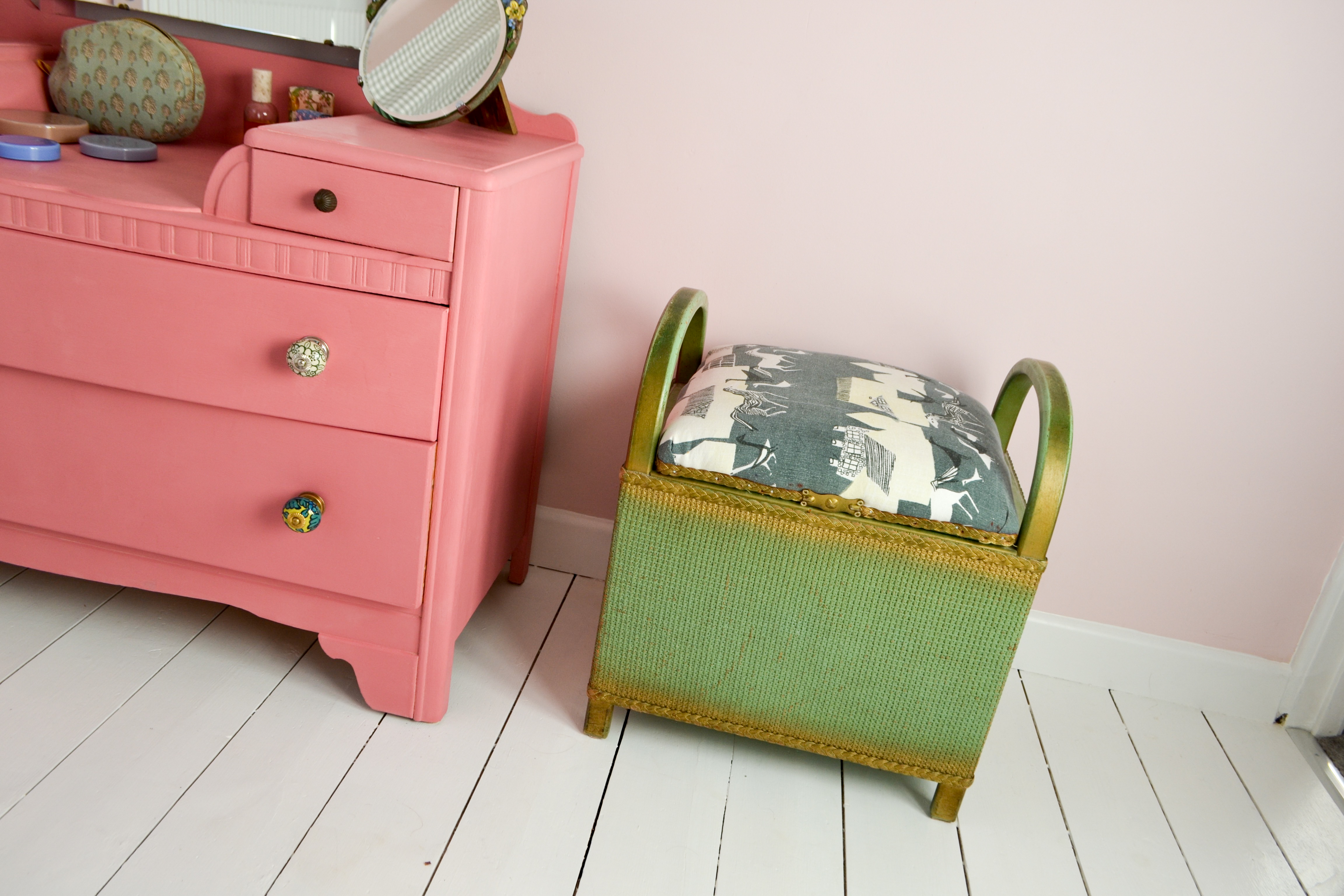 The piano stool and chair are charity shop finds I reupholstered with beloved pieces of vintage fabric - that green horse fabric is one of my absolute favourites! Another thing I love about vintage - they both have storage underneath, I think perhaps because people used to buy less things than we do now, the quality and functionality of vintage pieces is far superior to most hughstreet value things we can buy today.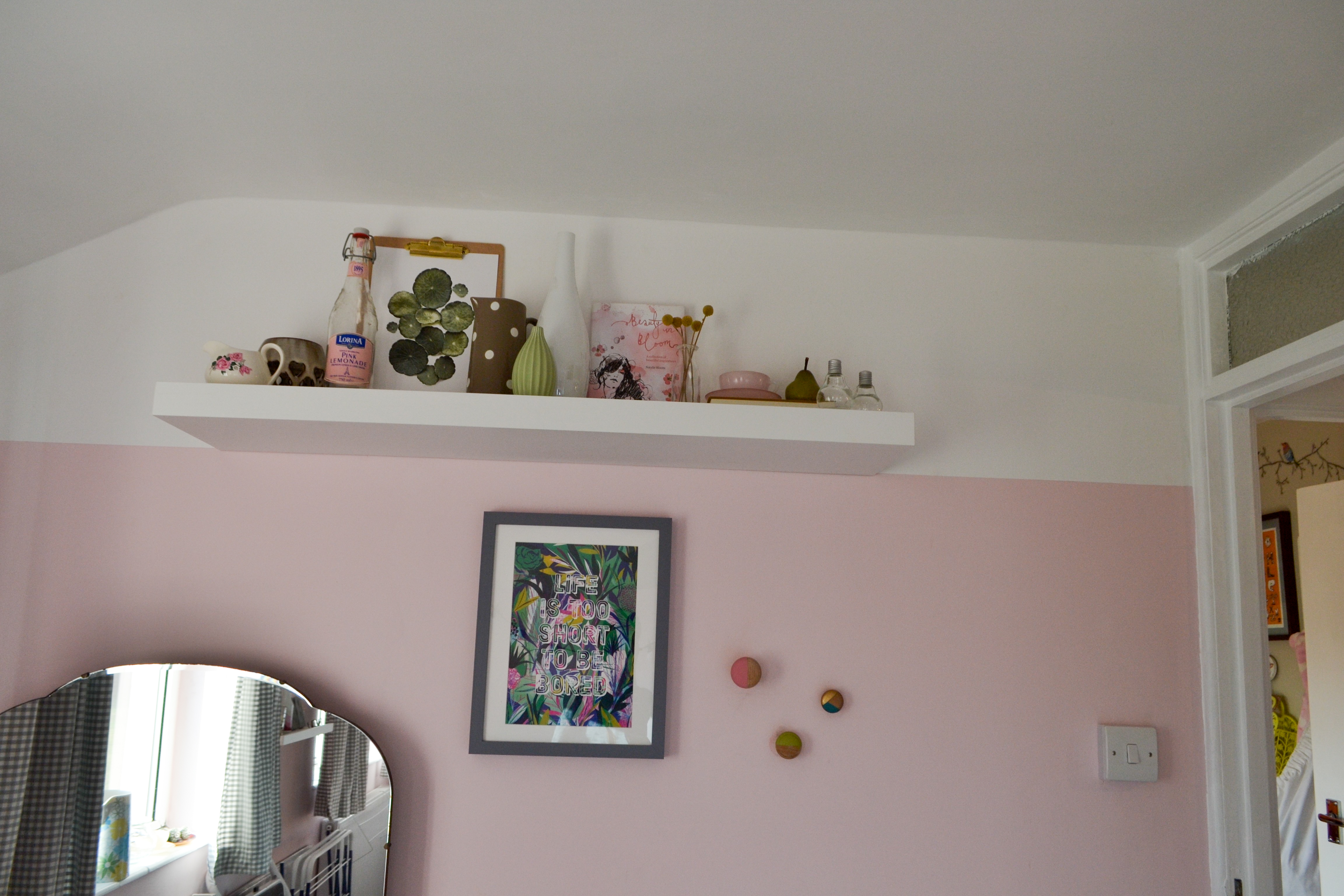 Because we have kids and yet I still love little objects, my shelving displays need to be high and I love having this one sitting on top of the dividing line of white and pink. While these objects can often be seen as frivolous I love that they make our home what it is and show our characters and personalities. The pink lemonade bottle was from our wedding, other trinkets and jugs are family pieces and useful vessels for my beloved flowers.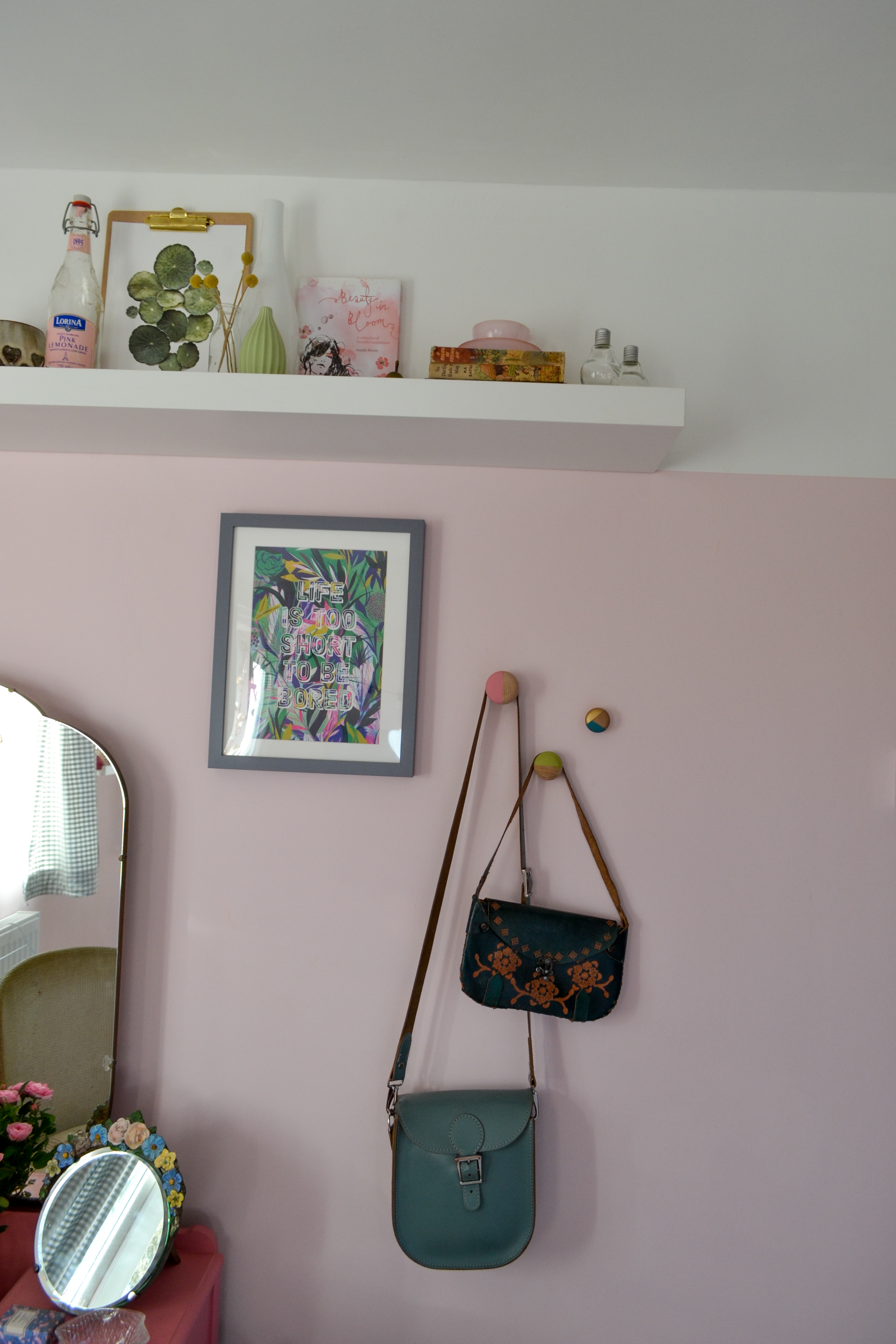 I wanted to hang a few bags and necklaces on the wall, not only as useful storage but because they looked lovely too, but I couldn't find any nice hooks so eventually opted to use different size door knobs. I bought the smallest on with the gold on it from a Fashion Re:boot event and then I made the other 2, buying a couple of unfinished doorknobs and masking off areas to paint. I love the way they look and I'm sure its the wrong way to go about it but I have my eye on a bag I'd love to buy that would top off the display just perfectly! (Its a beautiful Oyster coloured tiny Cambridge Satchel Co.bag in case you were wondering!!).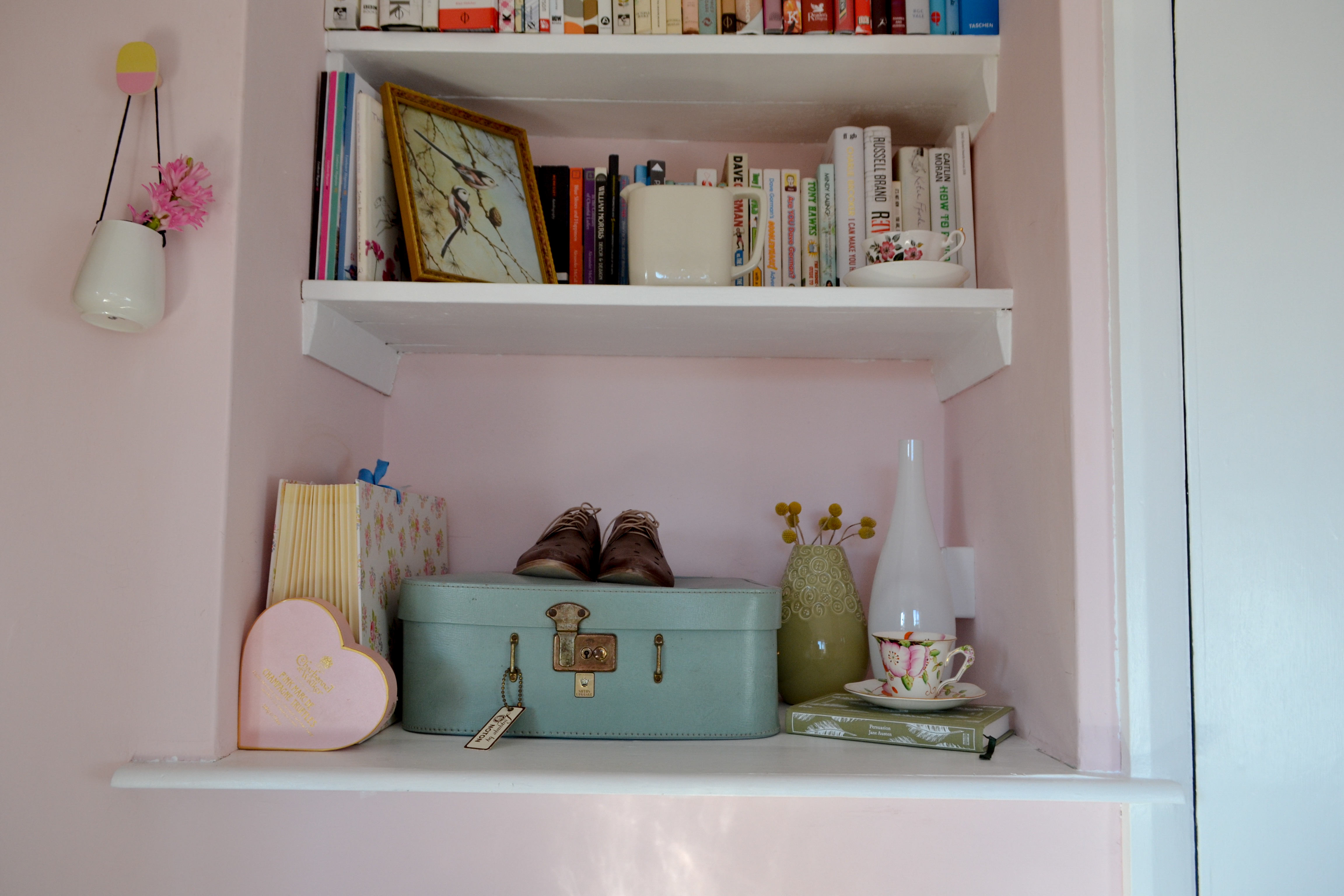 We ripped up the dodgy carpet and painted the floorboards white, which I absolutely love - I've always been a bit off put non carpeted bedrooms as I think its so much warmer, but actually its been fine, and I just adore the lightness it gives the room. I think eventually we may get a rug, but for now its lovely just having such a bright clear space.The recessed bookshelves were always one of my favourite things about the room, and I love how pretty and functional they are. They originally housed an original Goblins Teasmade which I loved, but the alarm was brutal! So I've kept the teapot for flowers as it's the most gorgeously 60's shape. I've also arranged the books a little, I love colour blocking my books as I just think it calms the eye a little and makes it a little easier to find what you're looking for. The blue case was a find from a local vintage fair and its so handy for storageI made the curtains from Ikea fabric, I have to say I usually ask my mum to do this, so I was proud to have done these ones myself! I like to think they give a little bit of a country look, which I wouldn't associate with my home usually but I think in the bedroom this works well.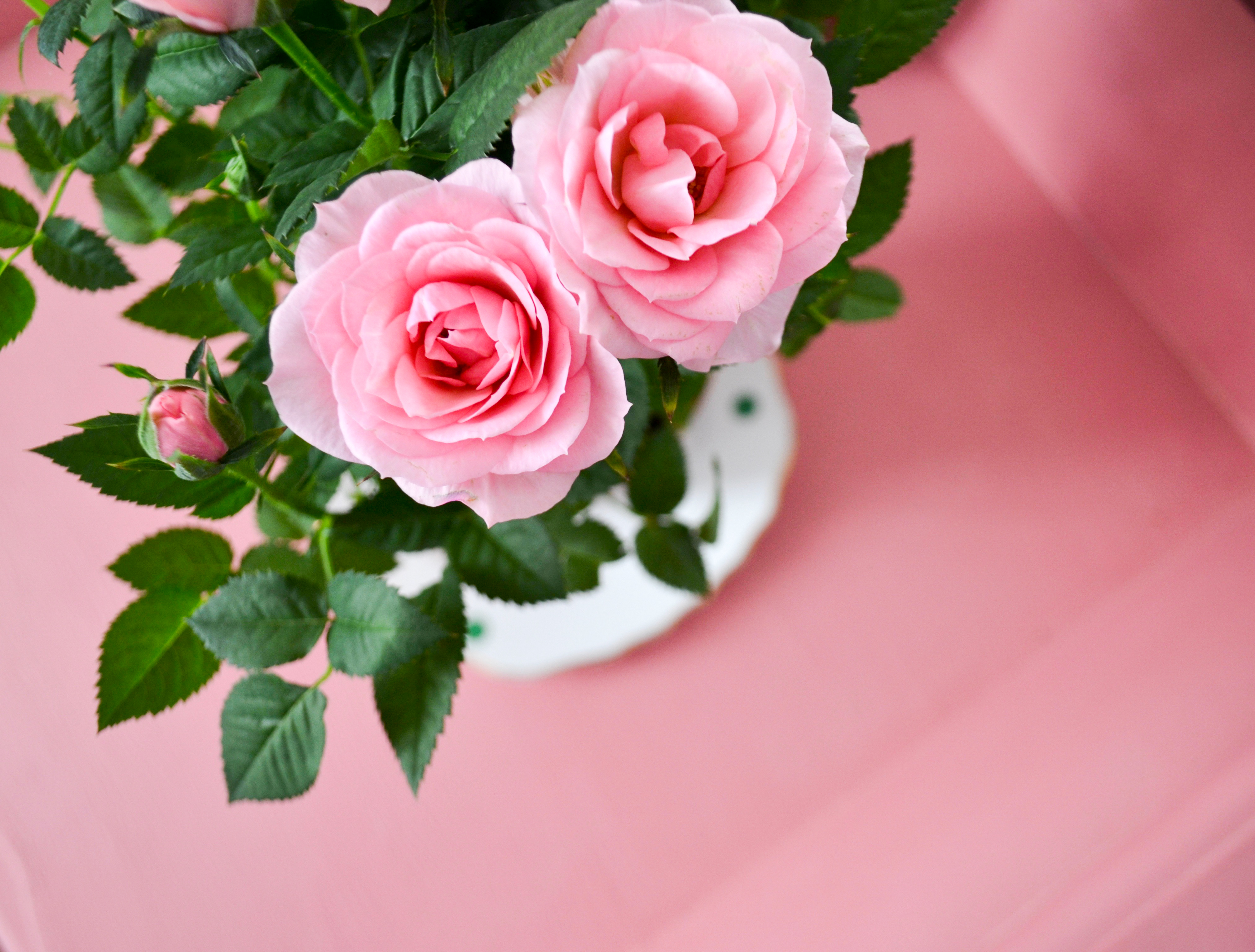 The bedding was a sale buy from Laura Ashley - I love the chintzy and yet classic look it has and the layering up of the pink tones. When I was growing up my Mum and Dad nearly always decorated with Laura Ashley wallpapers and fabrics (they still do!) and so for me their designs will always be wonderfully nostalgic.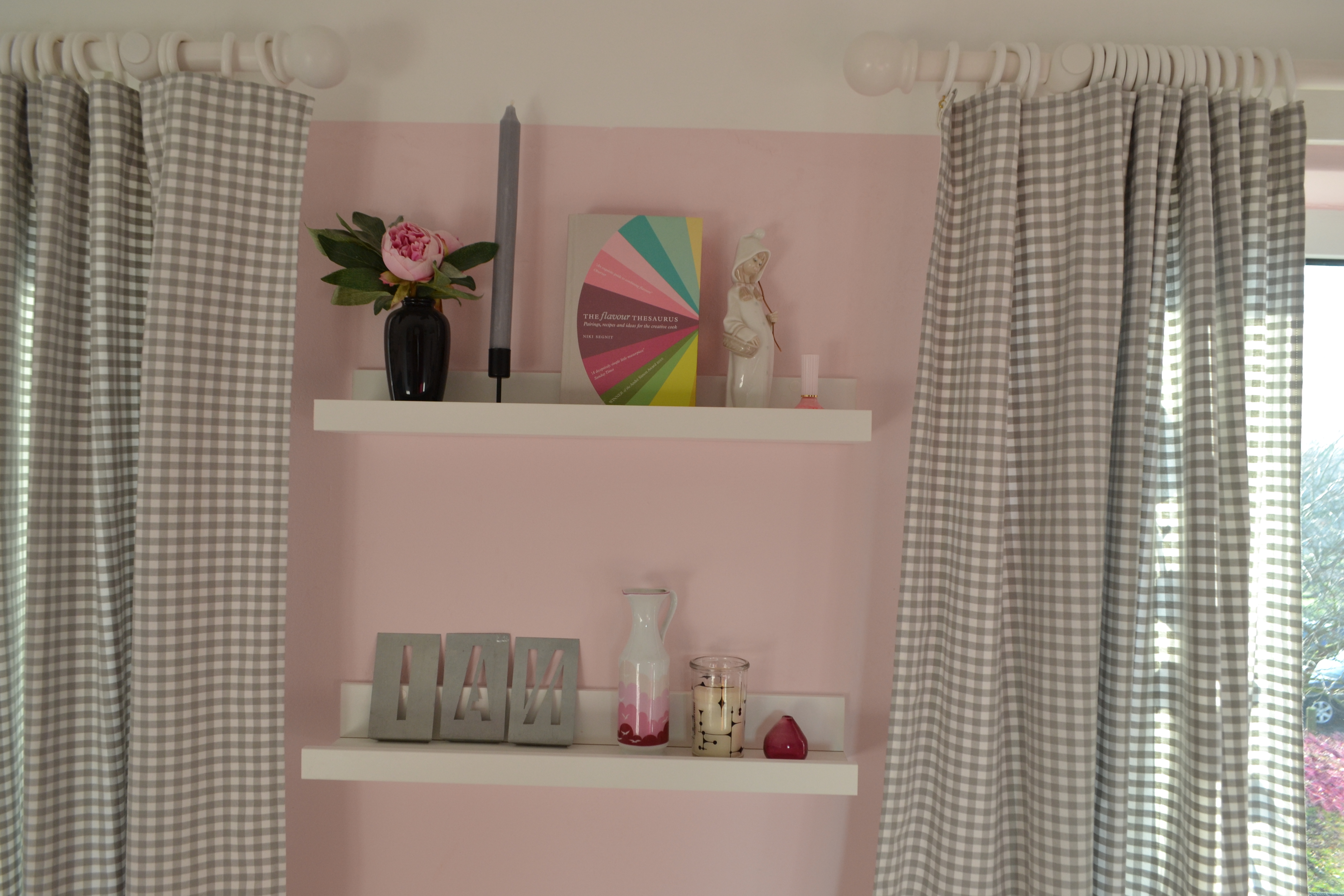 Ikea's ribba shelves are such genius design pieces, I think I've used them in nearly all of our rooms. I love how handy they are for displaying pictures and objects and being able to change everything around, and how the very fact its a shelf keeps it all together making collections look clean and sleek.I'm so pleased with it, I really think a well designed room really improves the quality of your life and while I realise how frivolous that sounds, I do think its true. I feel so much more relaxed having a space that's just mine and Ian's - I did a parenting course a while ago and there was a section that we learnt about how important it was that children have a space just of their own, not necessarily a bedroom, more just a little nook or den or just somewhere that can retreat to if they need to. I think this is the case with adults too, and so often I think when you have a family you forget about your own personal space. I might just tip toe back up there under those pretty sheets for a little longer.....
Posted under – Interiors
Tags – Bedroom, Ikea, Interior design, Interiors, Laura Ashley, Lights4fun, Pastel Style, Sketch, Tour, Vintage, Making
---