Autumn is our absolute favourite season, all cosy knits, crunchy leaves and hearty soups make us super excited for the coming months. So we were thrilled when Appleyard London asked us to review one of their stunning new Autumn bouquets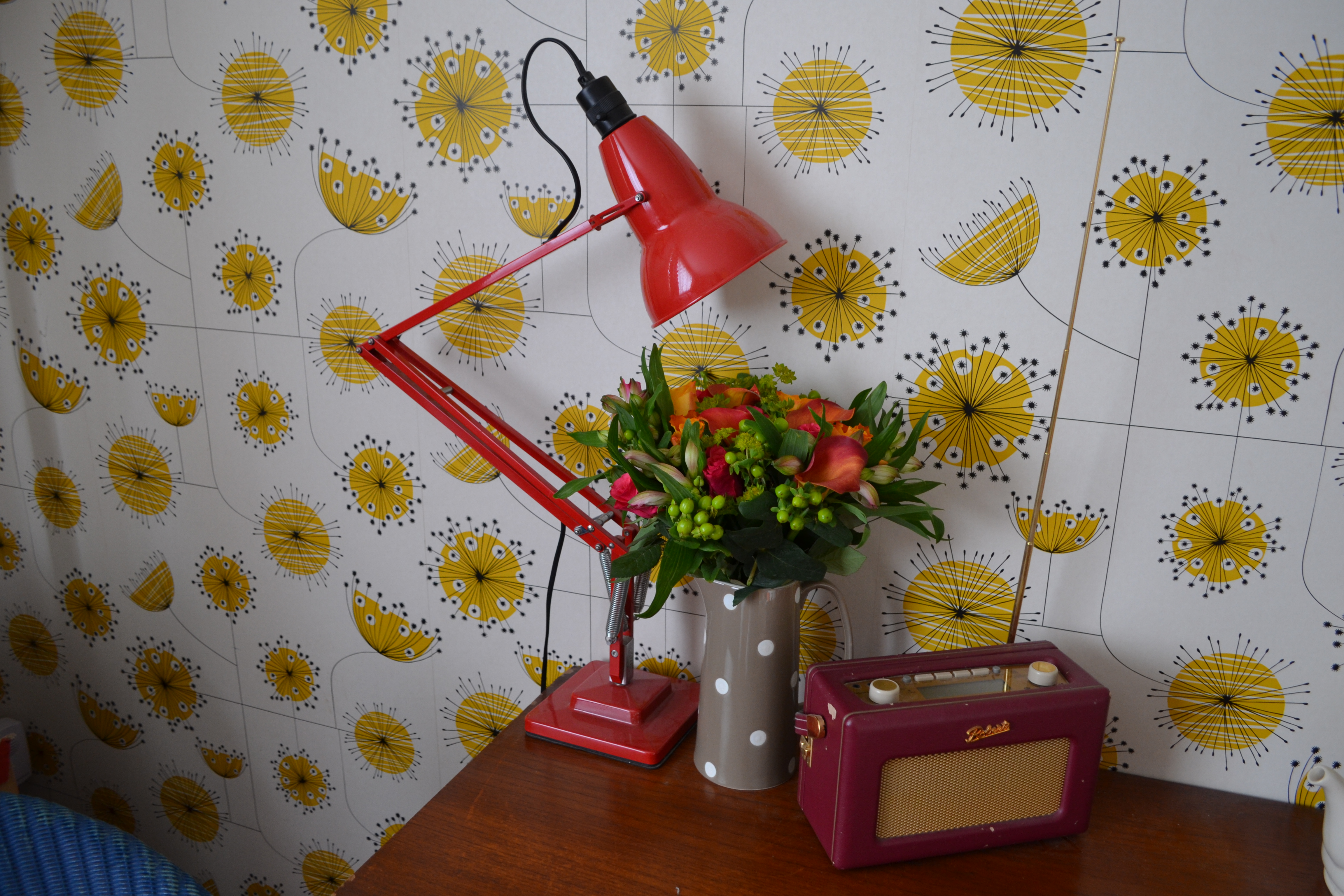 What we liked most when choosing which bouquet to review was how different the bouquets were to the usual autumnal arrangements which tend to lean towards the reddy browny dried flower type colour palette - which we love, but, its so nice to get something a bit different. We chose the Pumpkin Chutney bouquet, which I honestly think is perhaps my favourite bouquet I've ever received (wedding/romantic bouquets aside!) I love the bright cheery colours, and the berries and calla lilies give the bouquet a really contemporary feel.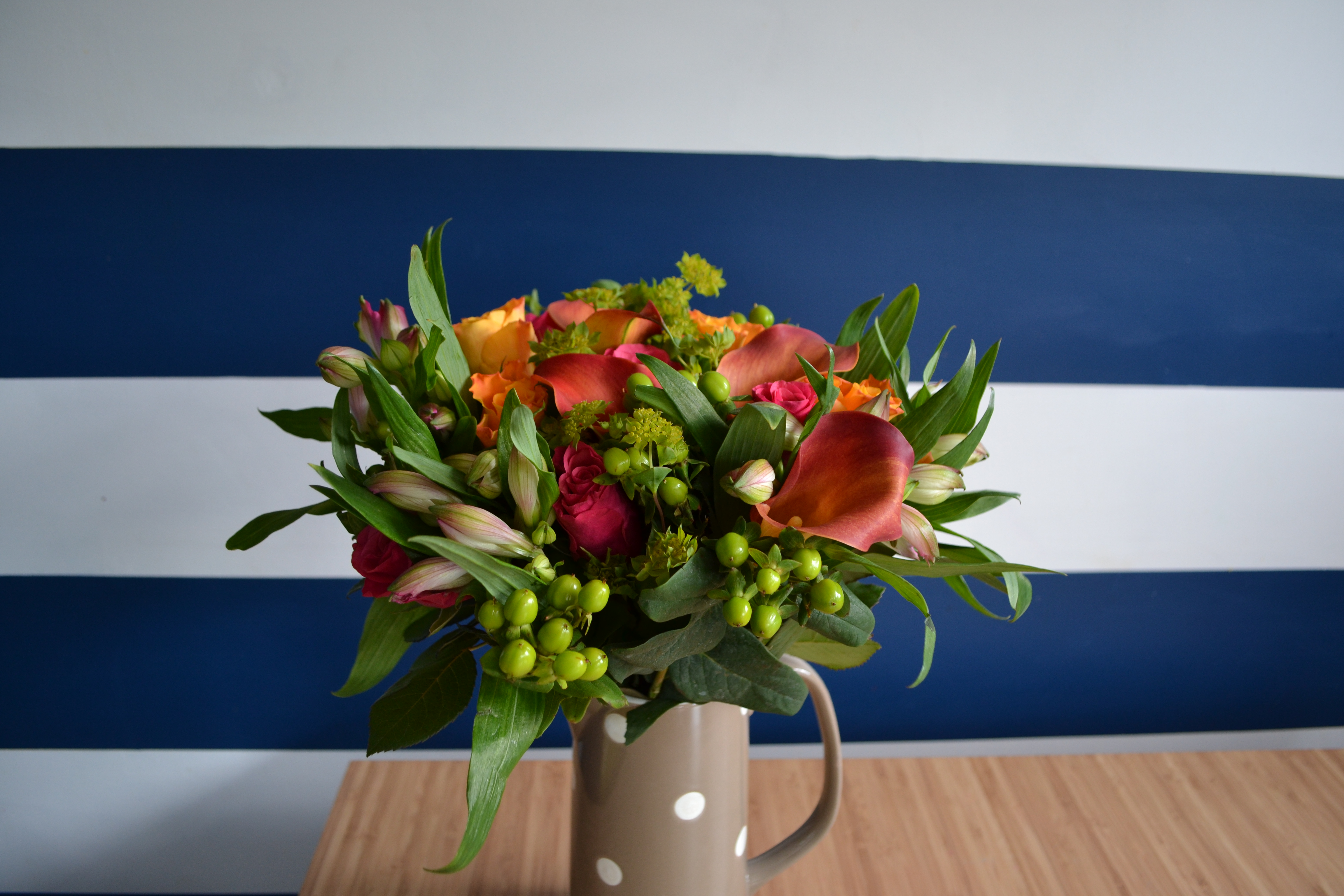 Our flower delivery was prompt and packaged really well (I ordered mine for a specific day but Appleyard also do next day flowers). What struck me straight away is the delicious colours in this gorgeous bouquet, really zingy and eye catching and so luxurious. The arrangement was so beautiful, and I loved that some of the flowers hadn't quite opened so in the next couple of days beautiful bright pink flowers bloomed, changing the look to the bouquet in a really lovely way. They also came with a box of yummy Belgium chocolates which unfortunately didn't make it to the photos...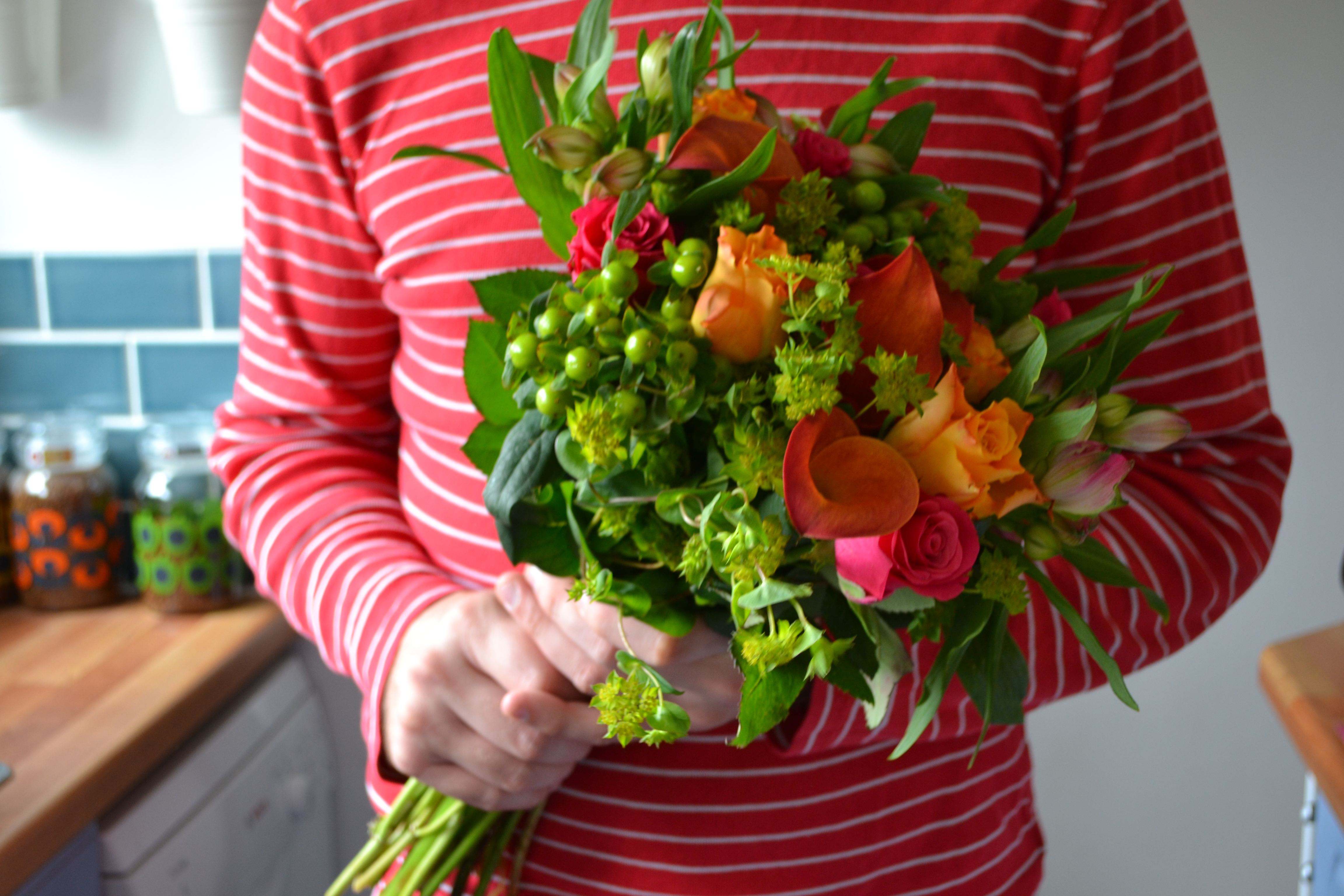 A week on from receiving them and they're still looking beautifully fresh. I separated a few to put in my favourite chive vase below. Appleyard have been kind enough to offer all of you lovely readers a 33% discount on all their bouquets (excluding the flowers by post range), so you can send flowers to whoever you wish! Please let us know if you order any and what you get - we love a floral chat!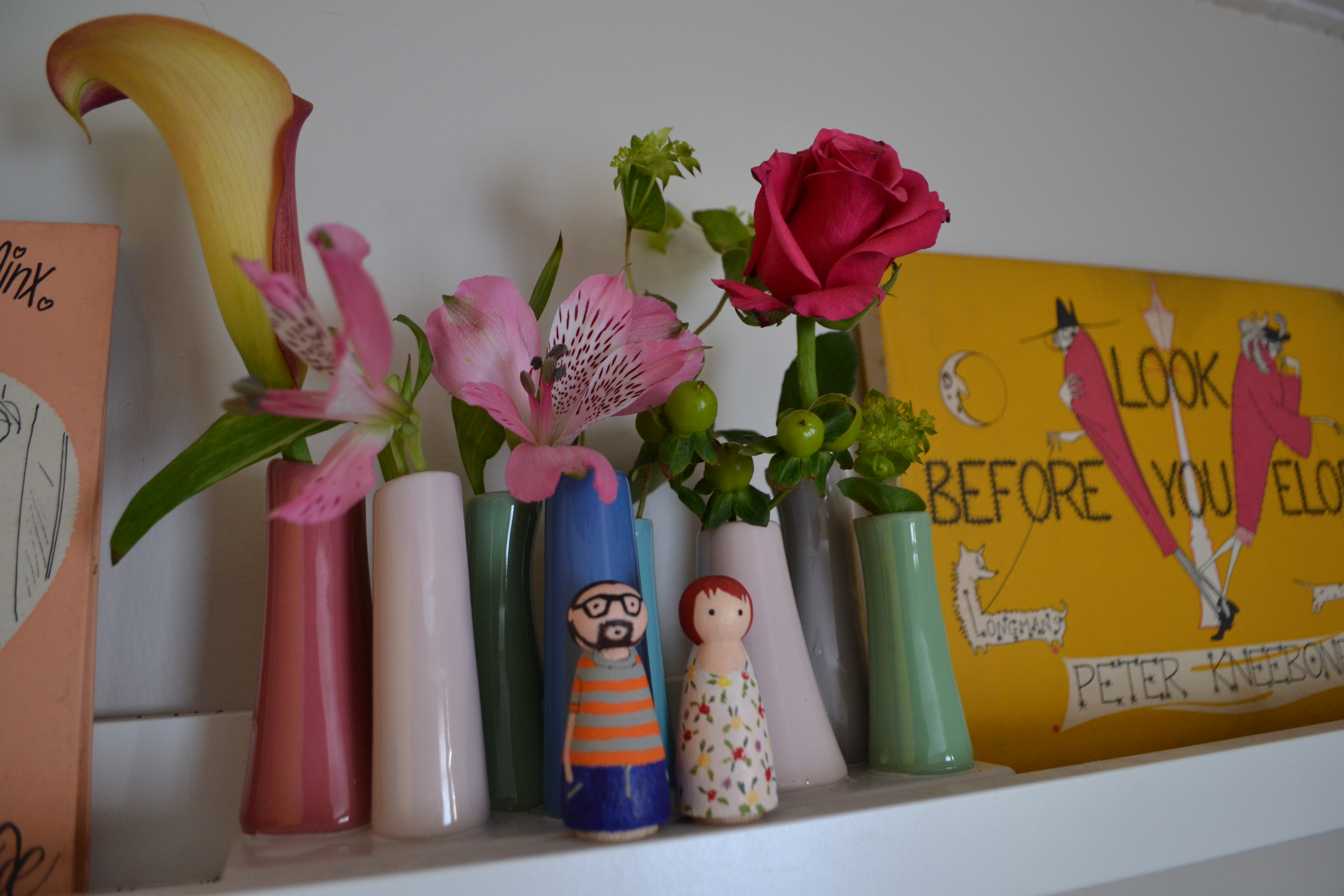 Posted under – Flowers
Tags – No tags where found for this post
---