As I've mentioned before Alie and I have one morning a week where we try out different things floral/seasonal/wedding/ just-anything-we-love, and we thought we'd turned our musings to a Christmas table. This is a very image heavy post I'm afraid but we didn't want to miss anything out!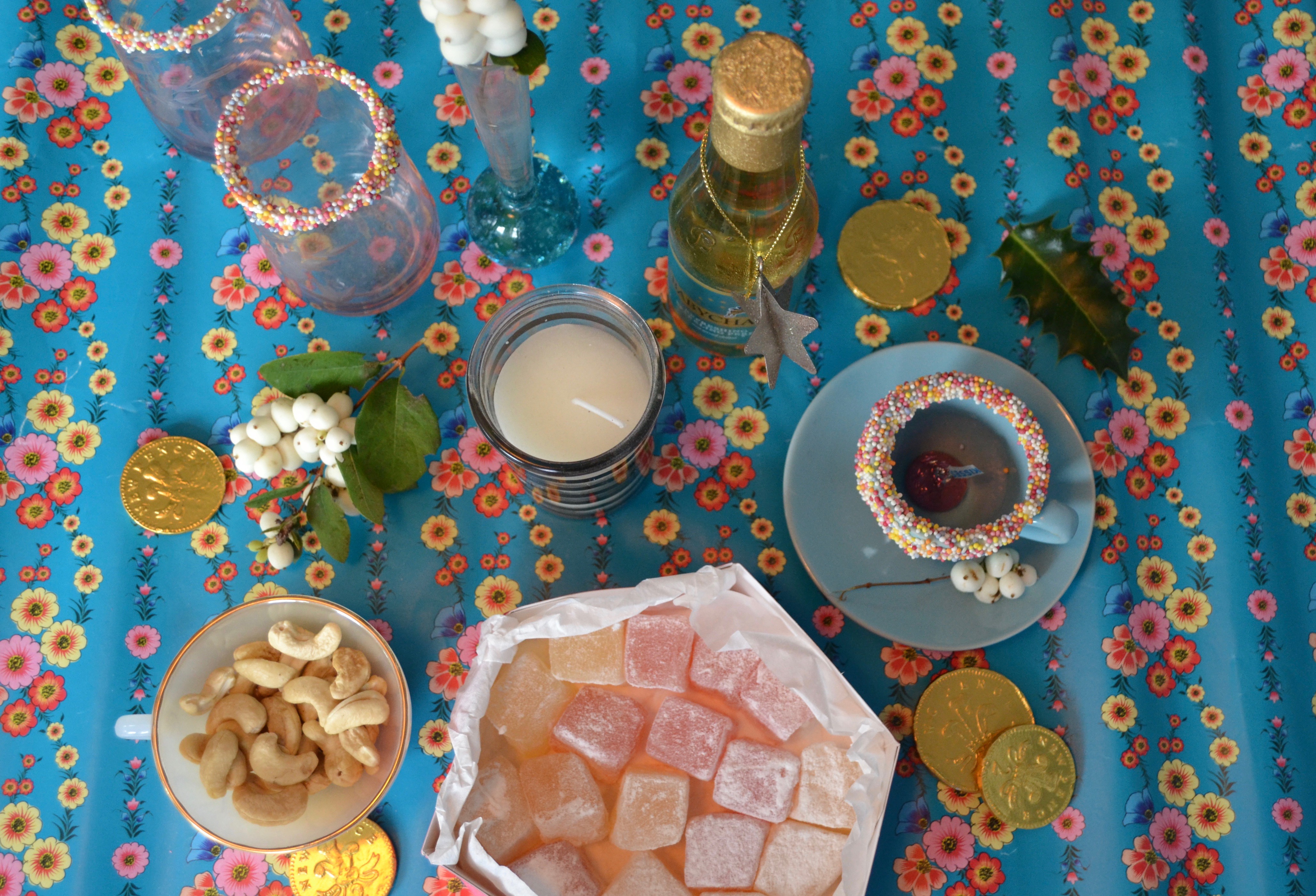 It's funny it's only looking at these photos that we really realised how much colour was our 'thing'. As well as the mix of different objects and textures - we've used a mix of new things like my beloved Cornishware domino plates (sadly now discontinued) and vintage pieces collected from charity shops and family hand me downs. The sprinkle rimmed cups and glasses were a pinterest find which actually worked! I dipped the rims in melted white chocolate then the sprinkles, my girls are going to go crazy for this Christmas eve!
And my goodness how much do we love clementines, I feel like they are the perfect prop for a Christmas table, they add the most gorgeous sunshine of colour and a handy sweet treat to finish the meal also (not that we really need anymore of those at this time of year, but they are so very delicious!)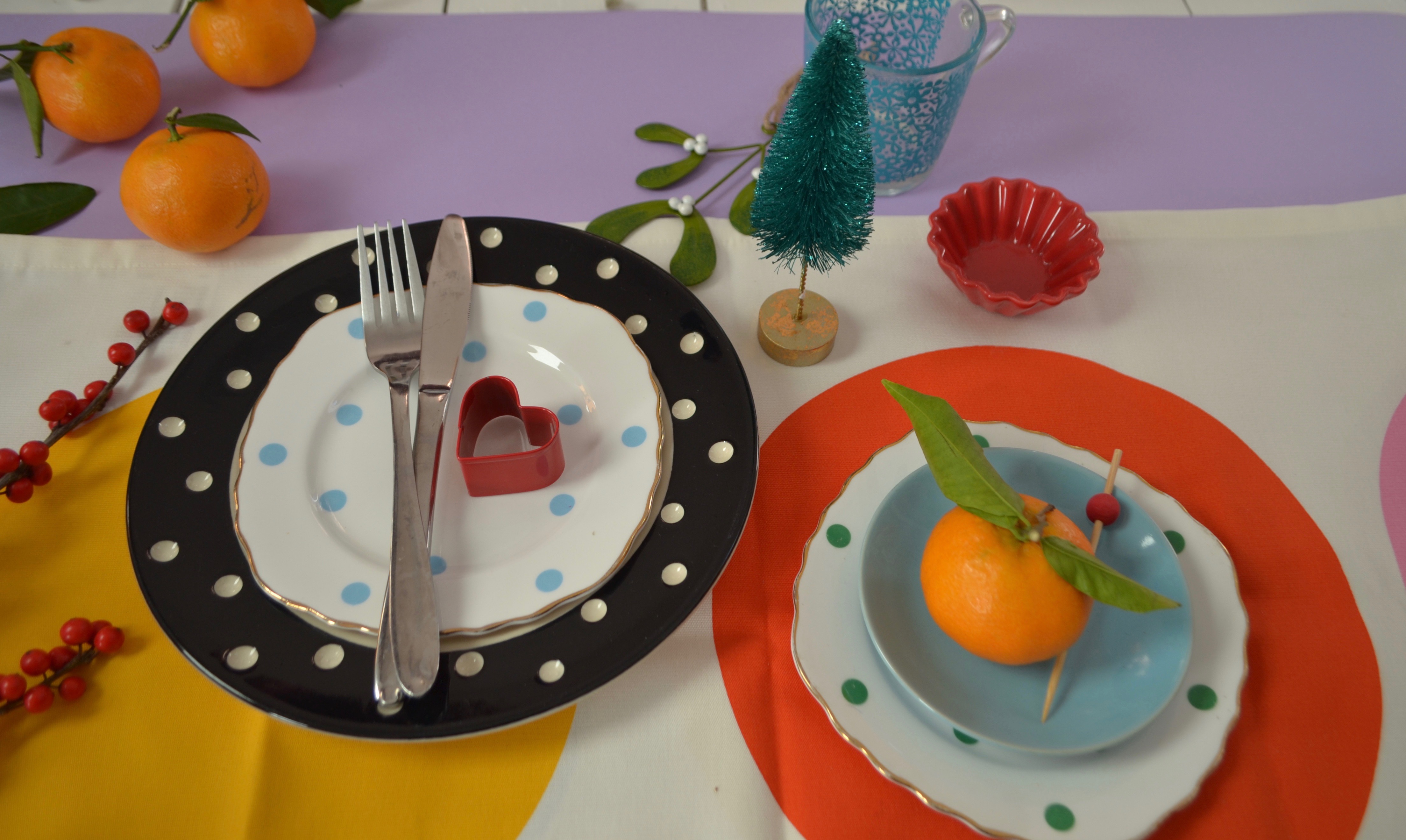 The red berries are also a fantastic buy as they last a good couple of weeks and just look so fantastically festive. The glossy red berries don't need any styling either, of course they do look great in a vase or posies but simply laid on the table lets them shine all on their own.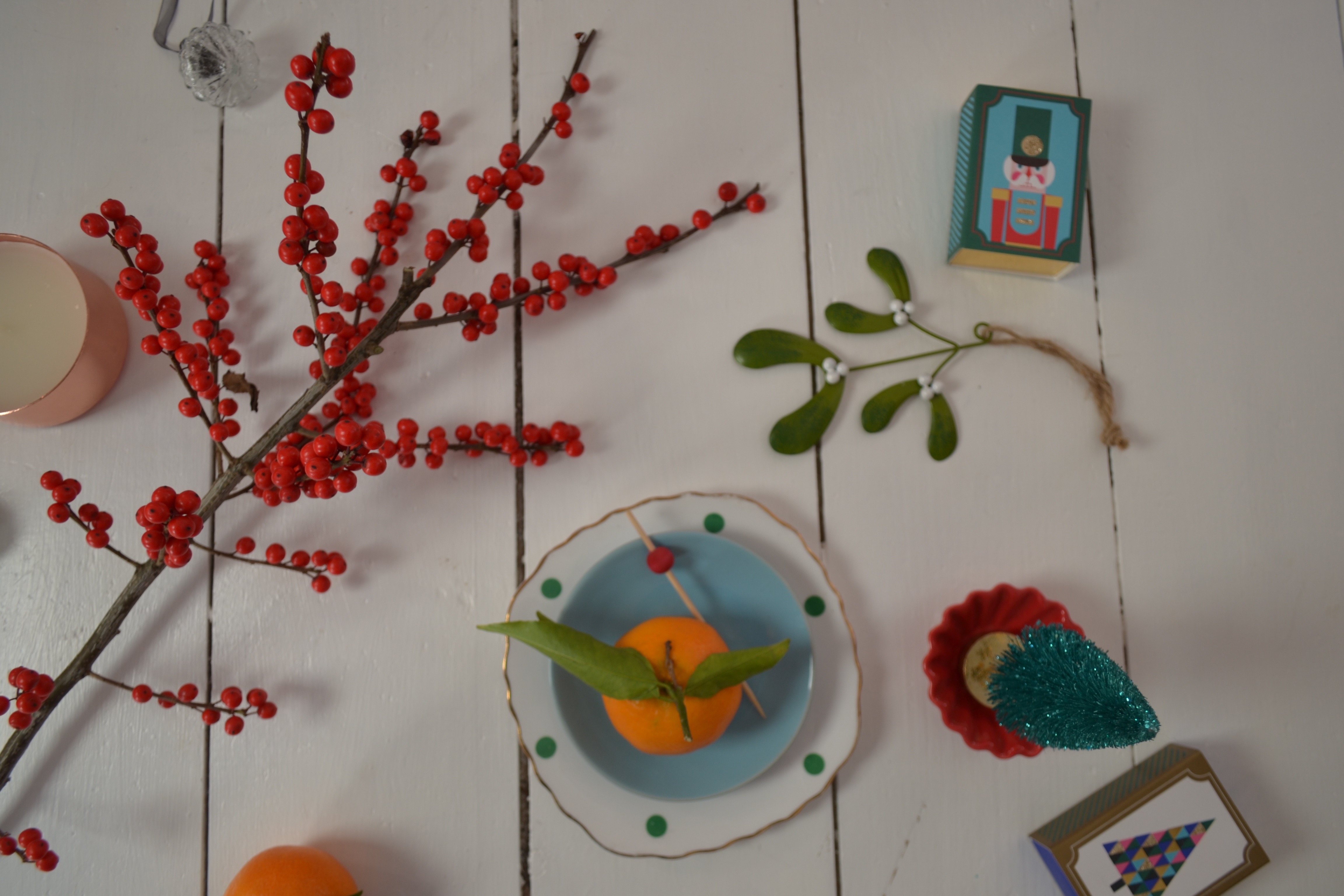 I love little decorations strewn across the table too, even old cookie cutters or as I have here little festive matchboxes for treats and games. Sadly almost all my fragile decorations are all but gone (I've found that precious decorations and my children don't seem to mix!!) but I do think for people without little ones at the table they make it festive so effortlessly and are quite a nice change from candles and flowers.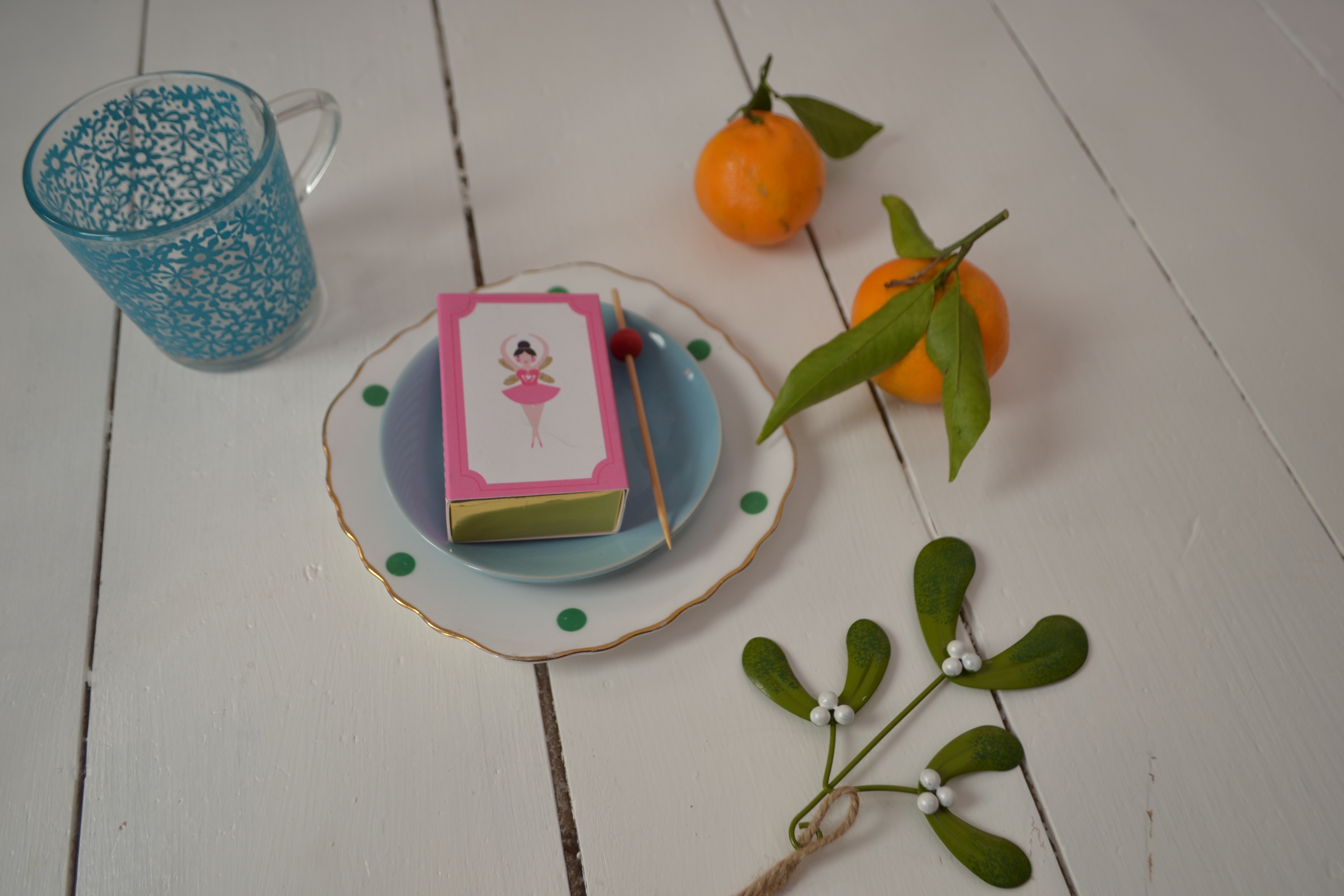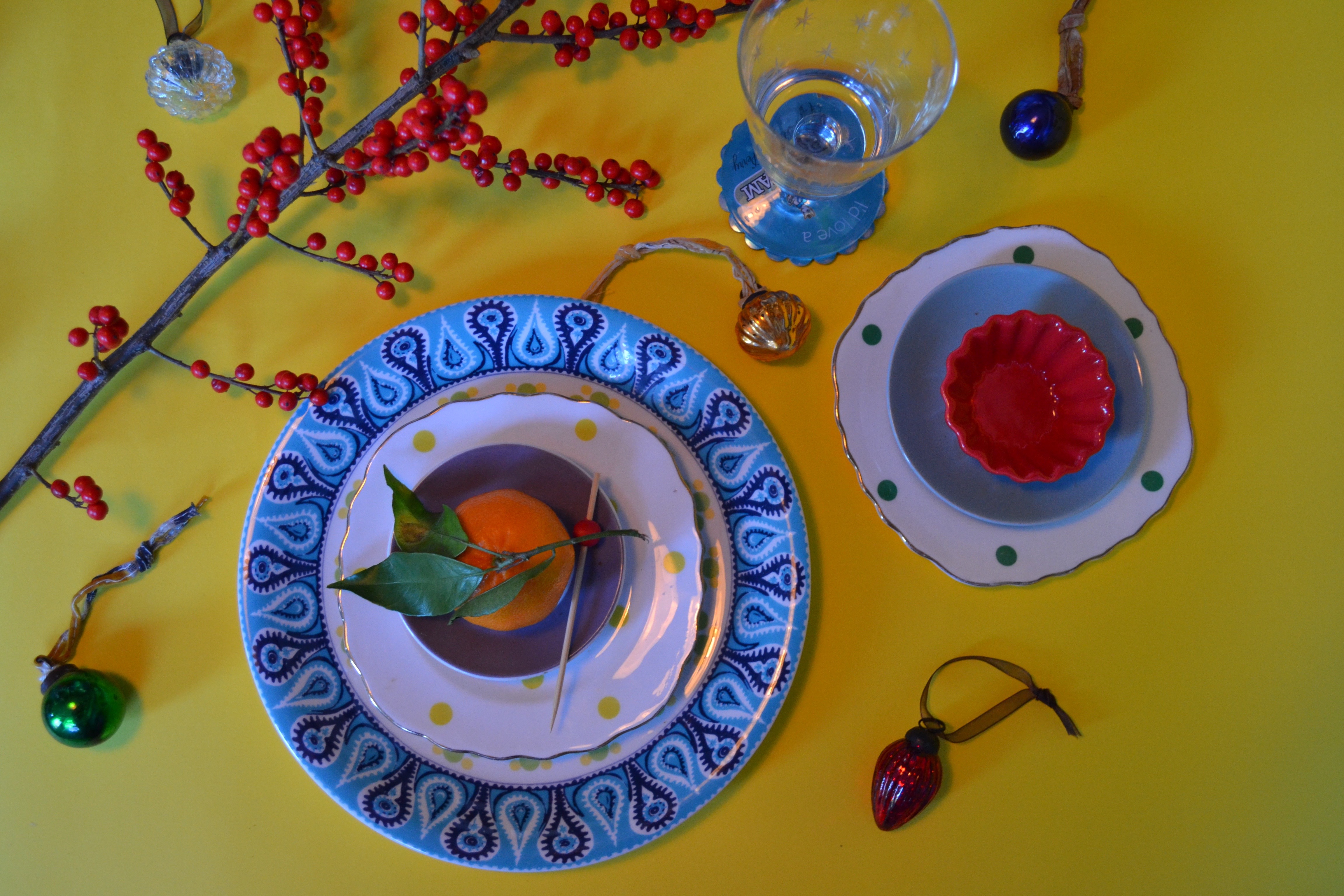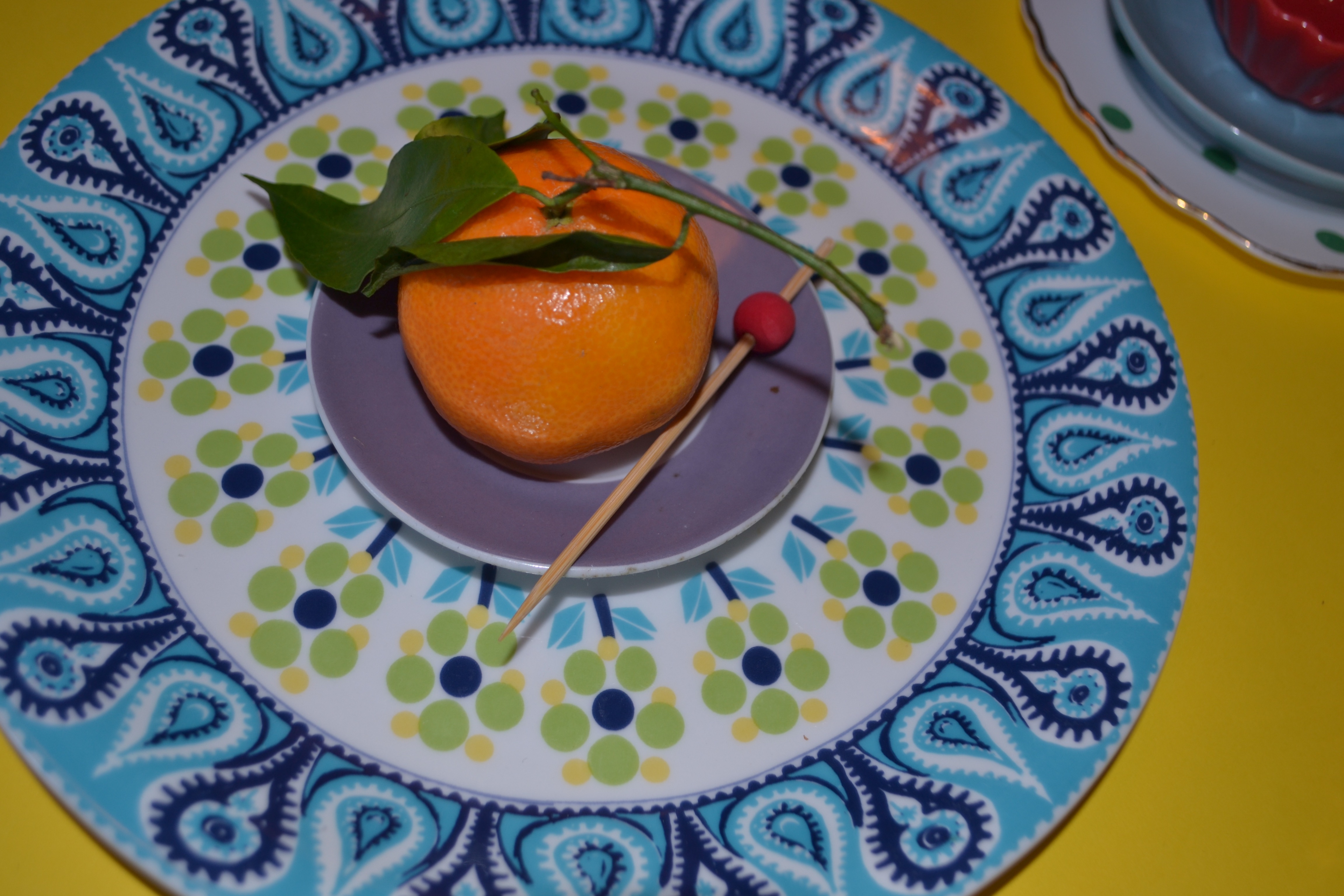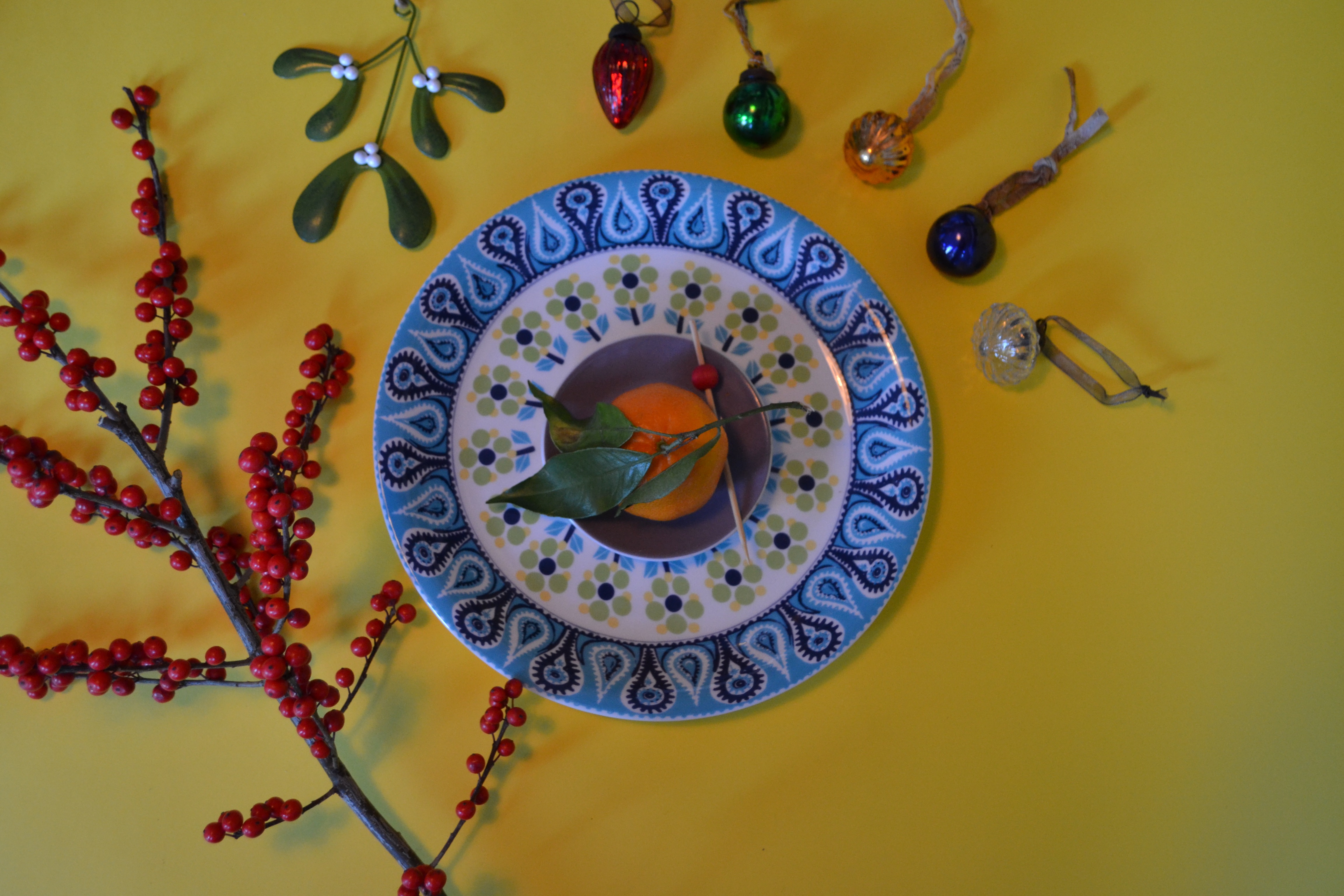 I also think that once you've added festive elements you don't need to worry about using Christmas tablecloths or going too traditional, for us the more colourful the better. I love this old ikea table runner I have that I like to think looks a little Marimekko - I'd never think of using out for Christmas, but I think it looks so great here.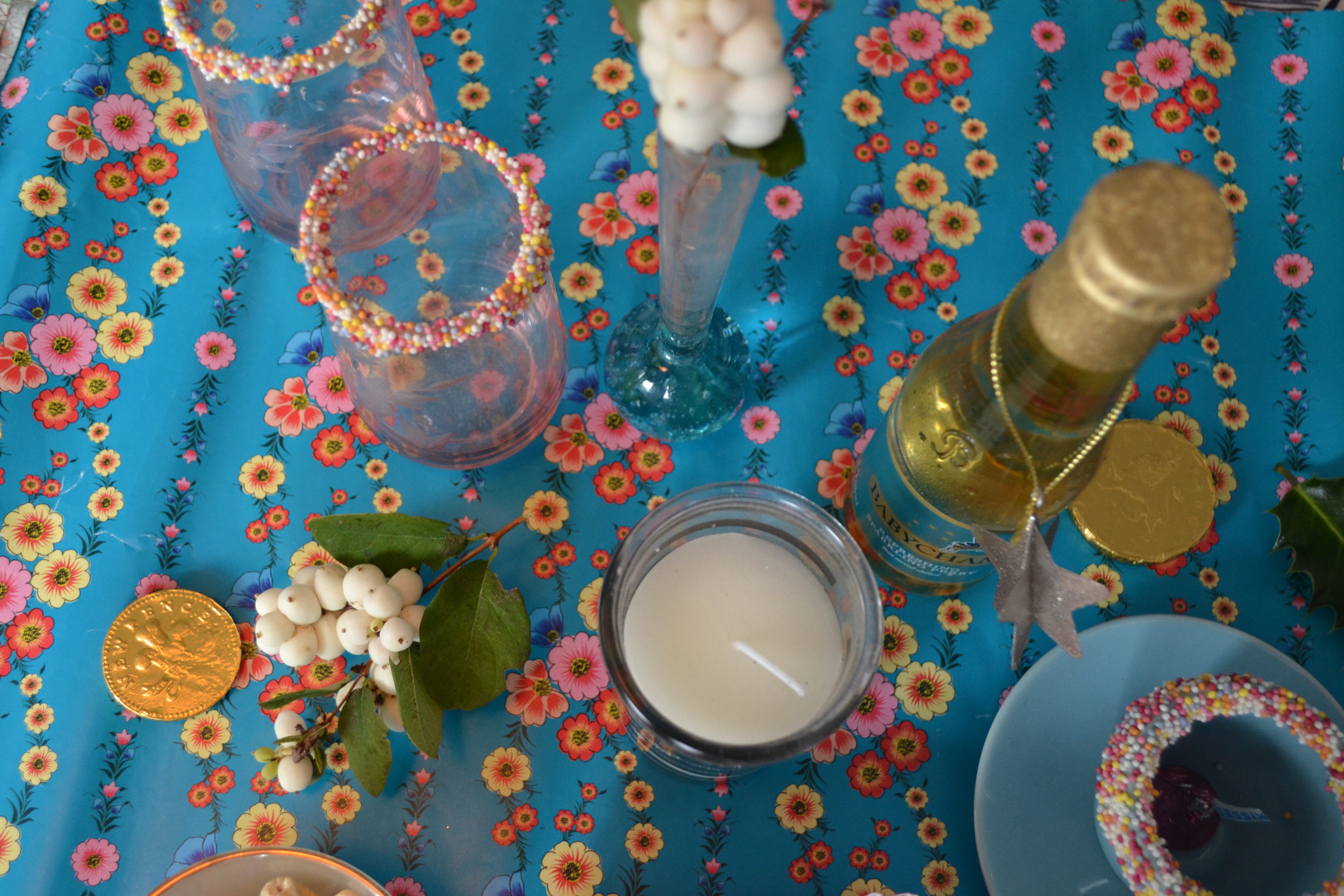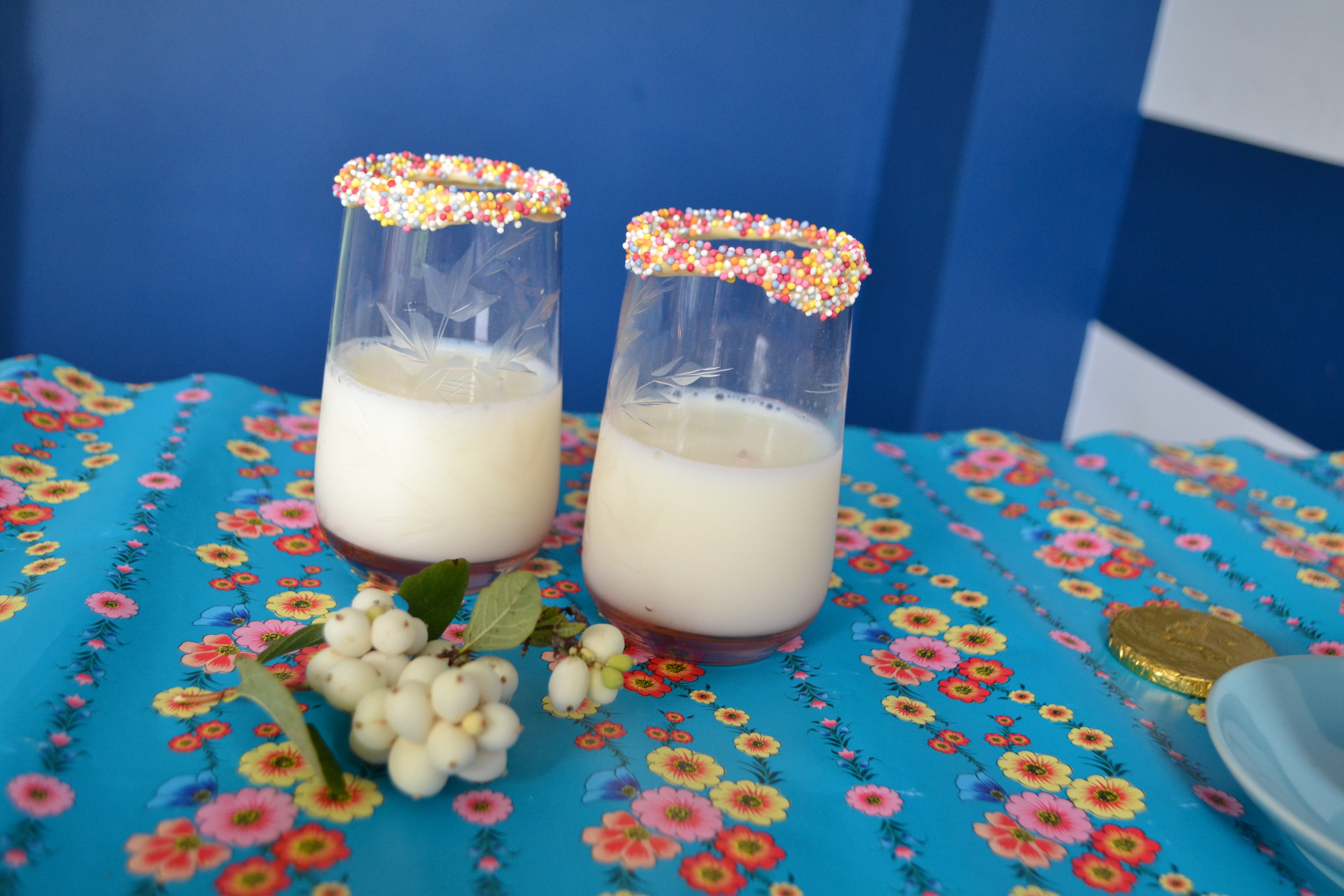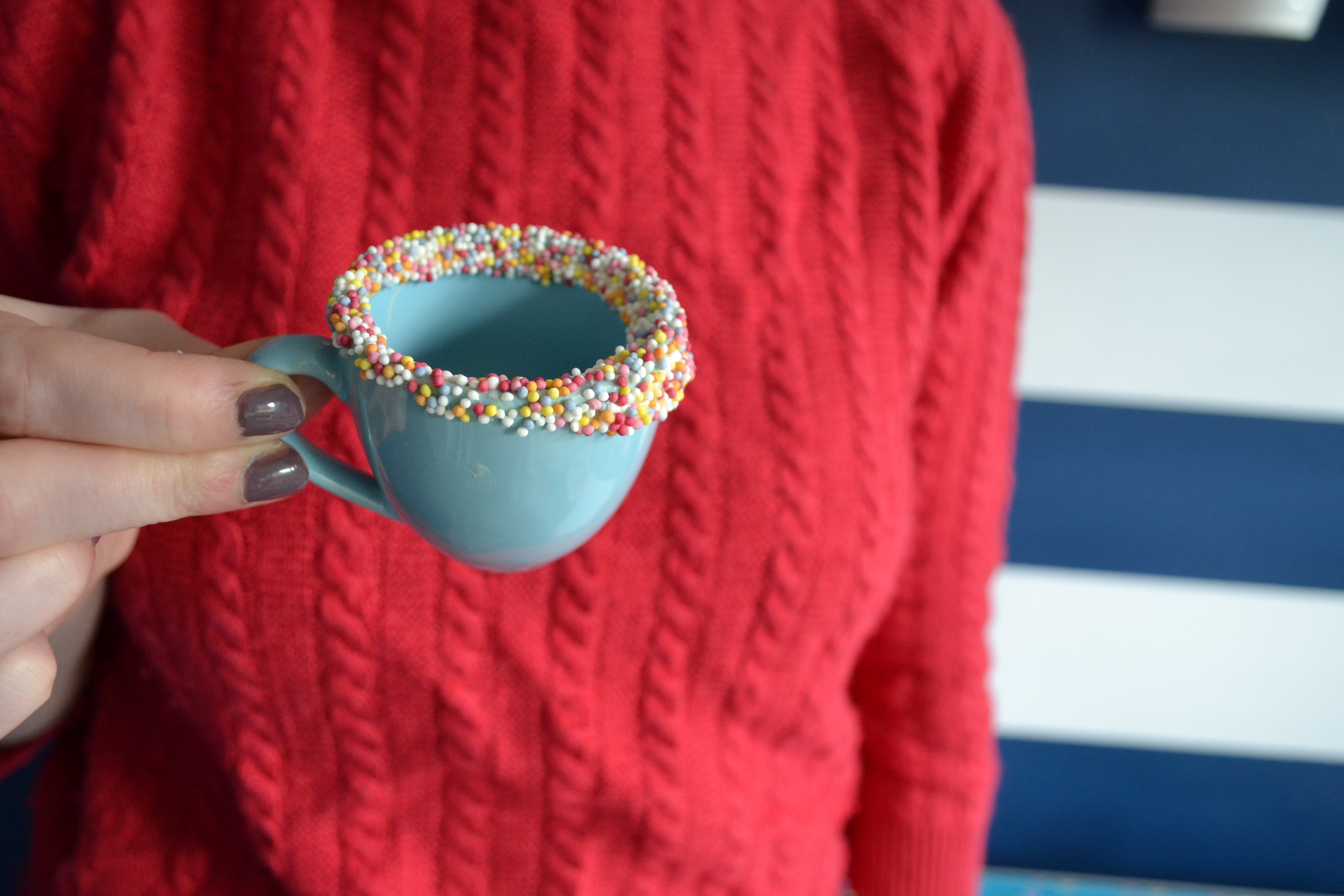 I love using gold coins too - who doesn't love a little taste of chocolate while waiting for their meal?!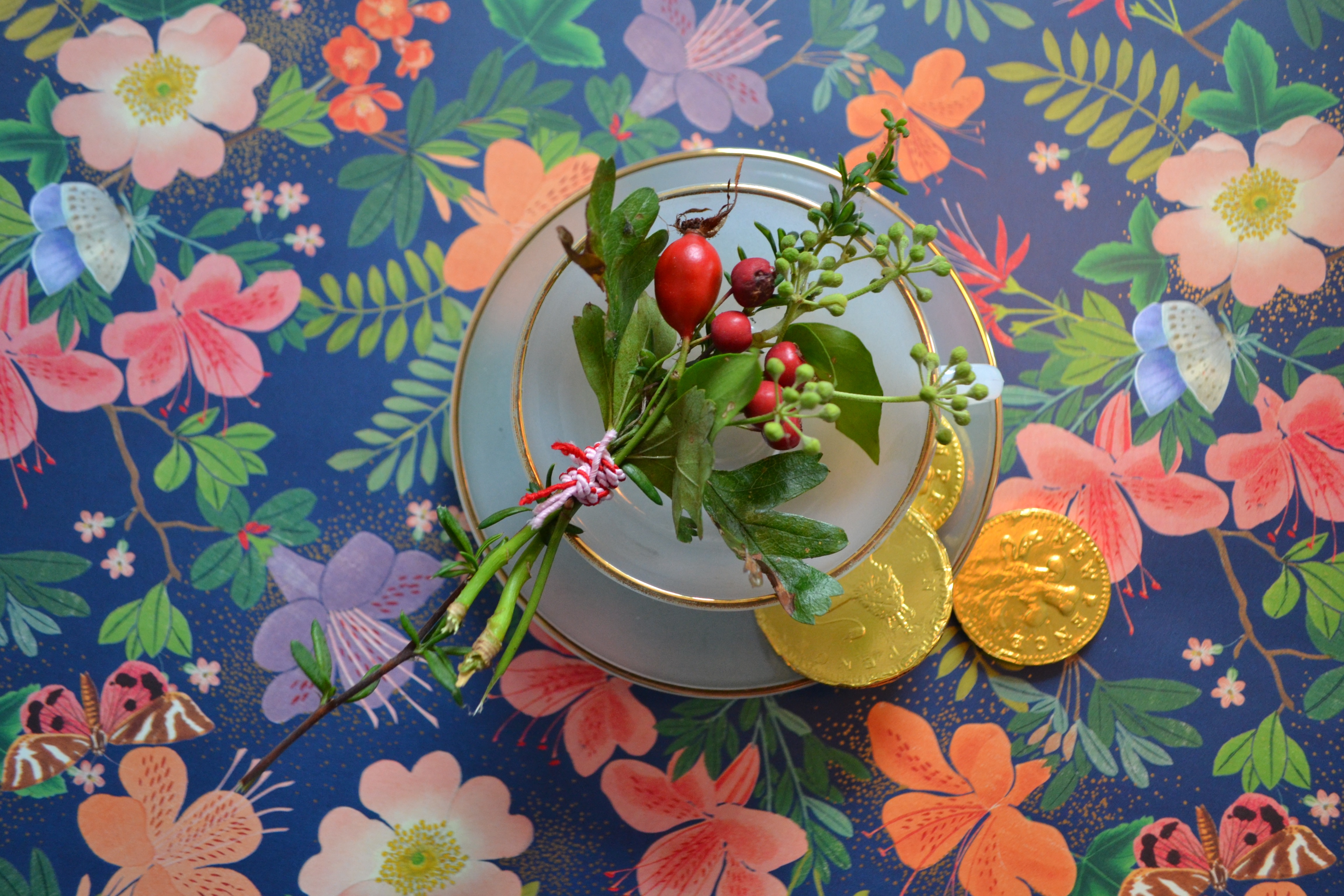 And really simple posies - like the tutorial we post here for autumn ones also look great, and are such a thrifty way to make your table look just that bit extra special. I also like the fact that guests can take them home if they want to.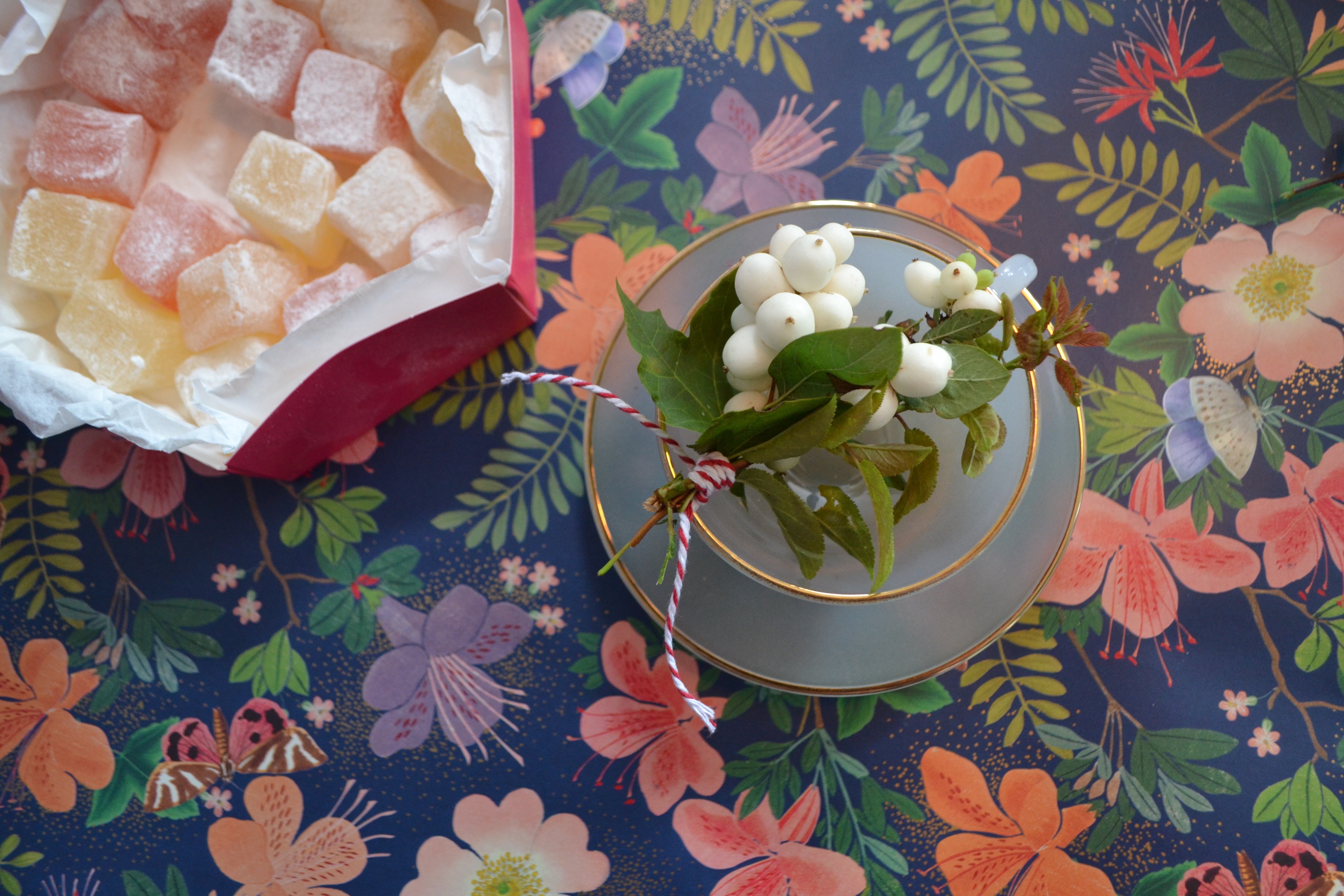 Festive treats just look so good as they are really - look at the gorgeously dusty turkish delight and delicately illustrated creme de cassis. However you have your table, hope that you have a wonderfully colourful Merry Christmas! x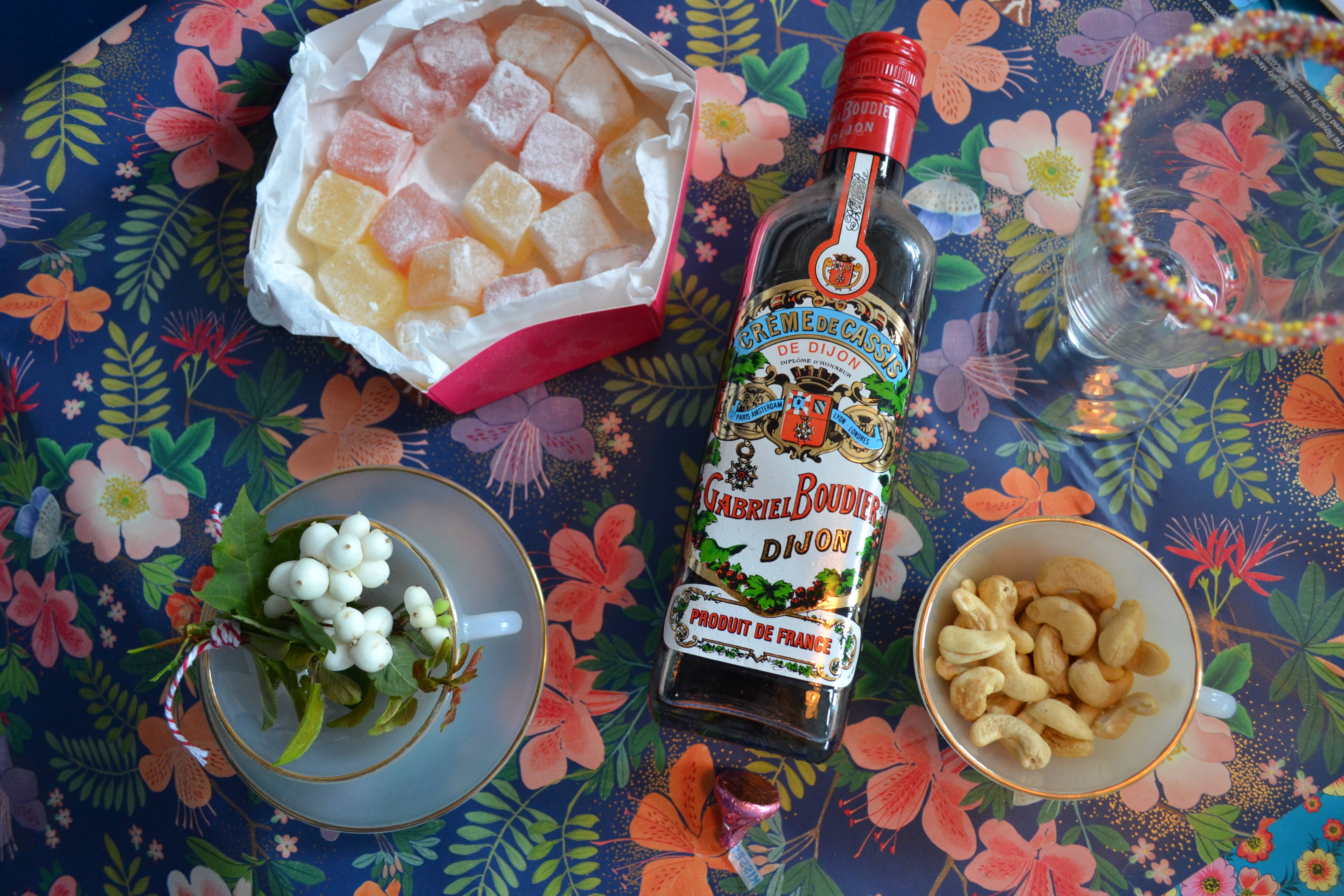 SaveSave
---