So, my sister's wedding was nearly a whole month ago now. I'm not sure I could write up a post which would do such a lovely day justice really, so I'll just stick to explaining a few photos. I didn't actually take that many what with being so involved in the whole day - I'm itching to see the official ones! But also I do sometimes think that the adage is true that when you're having a really good time you don't stop to take pictures.
Here is the invitation I designed for Alie, I designed it in the summer and so even though I knew it would be perfect for an autumn wedding, it was still so nice seeing it again in its rightfull season. I'm really pleased with it, I love how floral but still stylish and minimal it is. Alie hand finished the invites with the tiniest touch of fine glitter which I think works beautifully.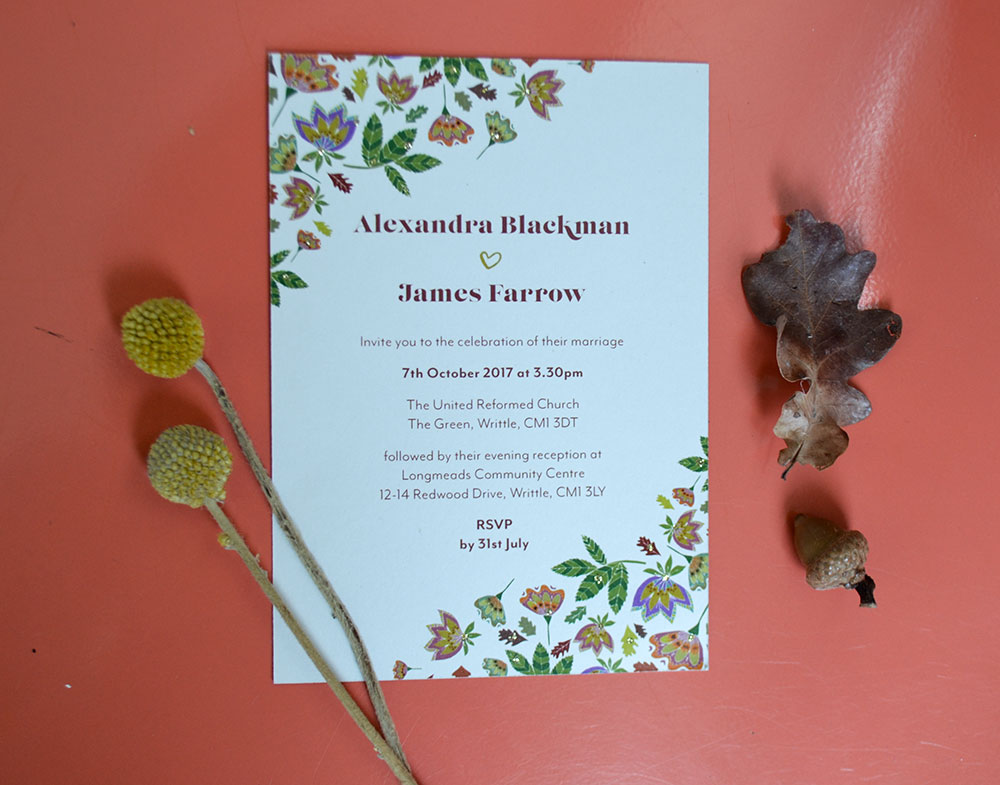 I helped Alie the day before with the flowers along with her friend and also florist Adele Hudgell. The flowers were wild, rich and glorious and suited the happy couple perfectly. I loved the gorgeous autumnal colours and variety of textures, there were no stiff looking colour coded arrangements which so often are seen at weddings.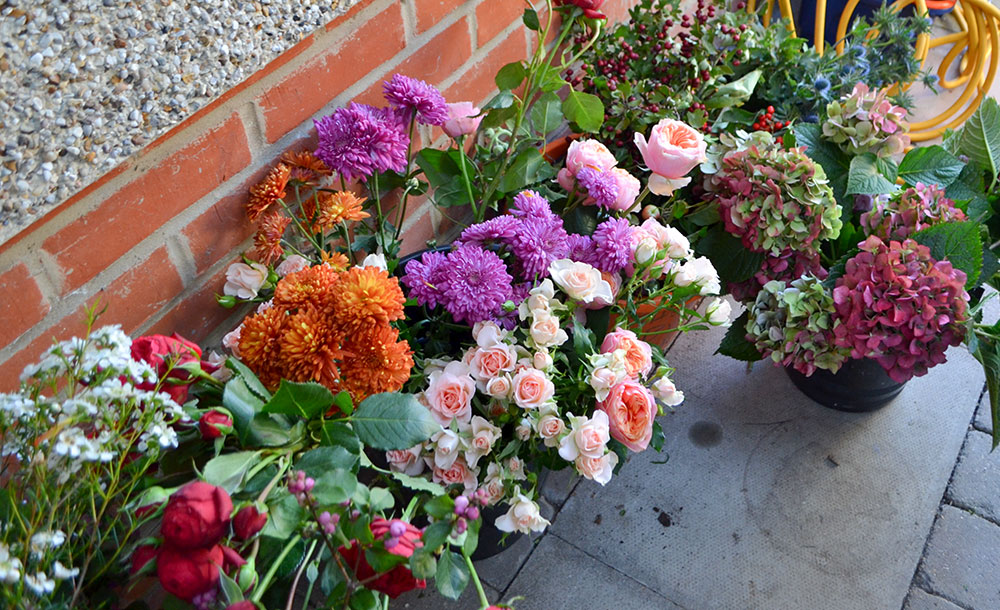 The girls painted sheets of paper and I rolled them into cones secured with washi tape for confetti, I love how they turned out. Such a cute and simple way to involve children in a wedding, thrifty too!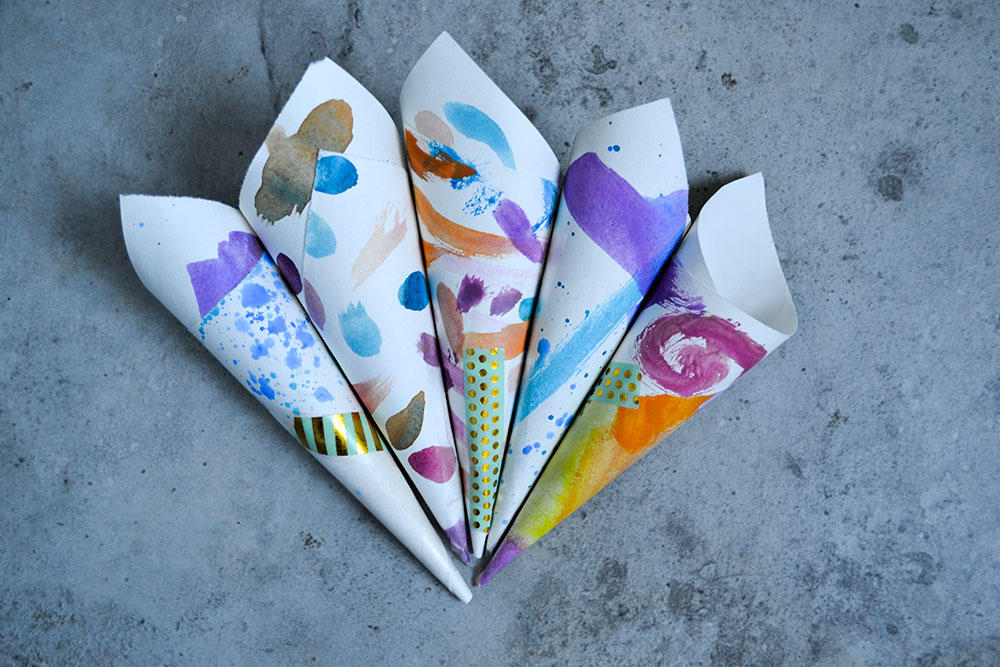 Conkers were strewn generously about the wedding with conker tornaments aplenty! The shiny brown smoothness created a lovely contrast to the flowers and were a lovely tactile thing to hold.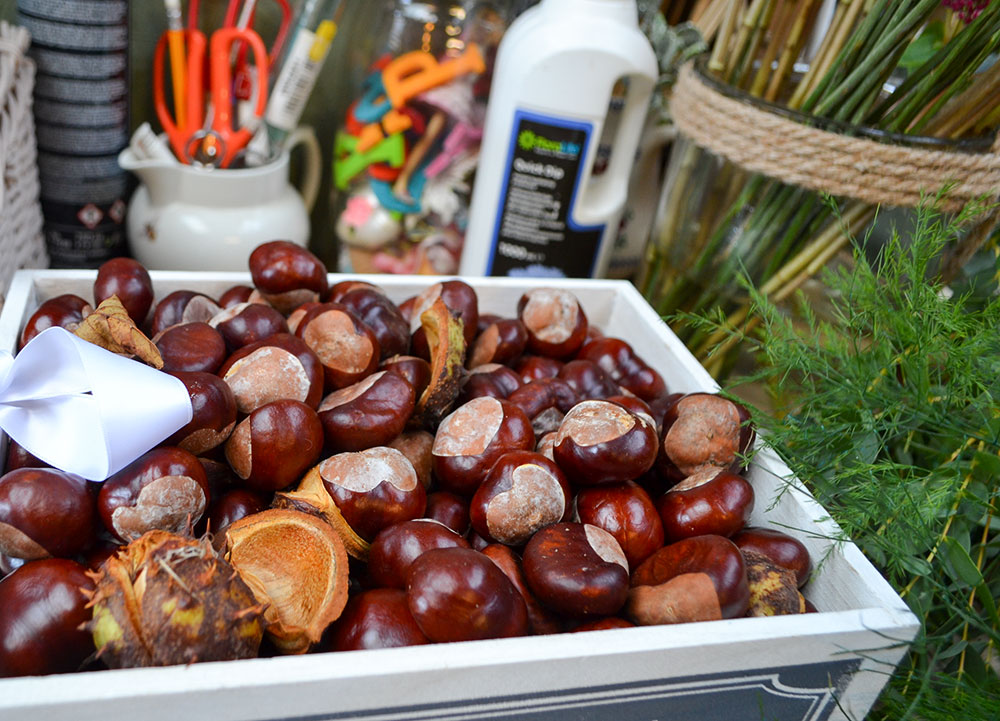 Small bottle arrangements for the tables which people could take away at the end too. Being my family we totally over made cake wise so most people went home with a doggy bag too!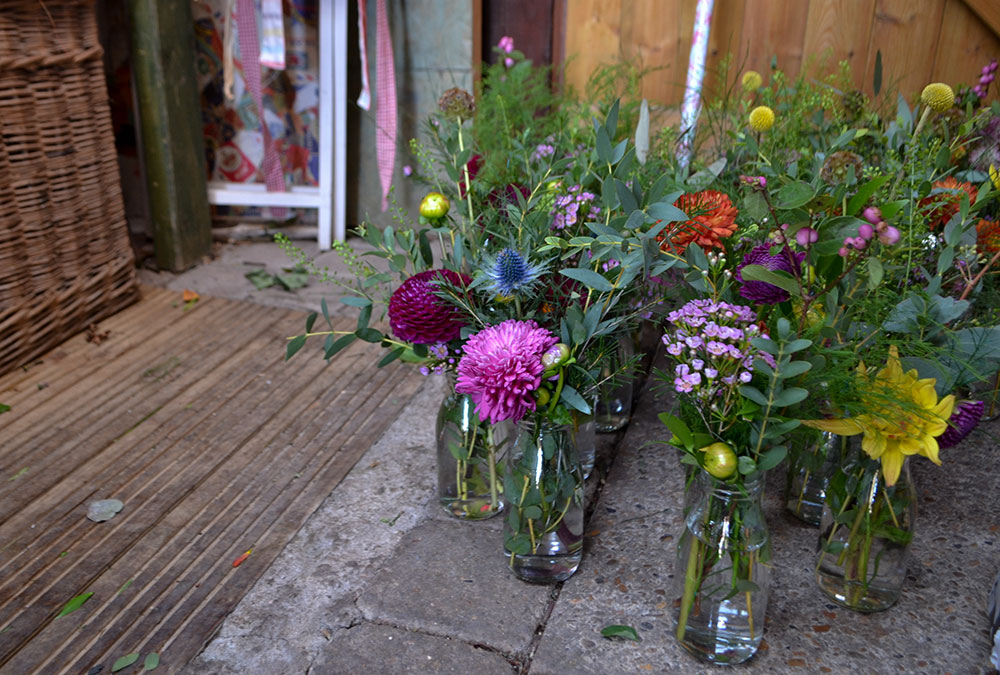 The tables. We'd done so much planning and practicing with the tables and I love how they came out. In the end we ended up taking off about half of our props in order for people to be able to eat without fear of a glass bottle or teacup going flying! I also think that its so easy to get carried away with your theme and keep adding to a look when actually less really can sometimes look more. I love the raw blue linen runners we used giving the perfect blue background to build the oranges and browns on.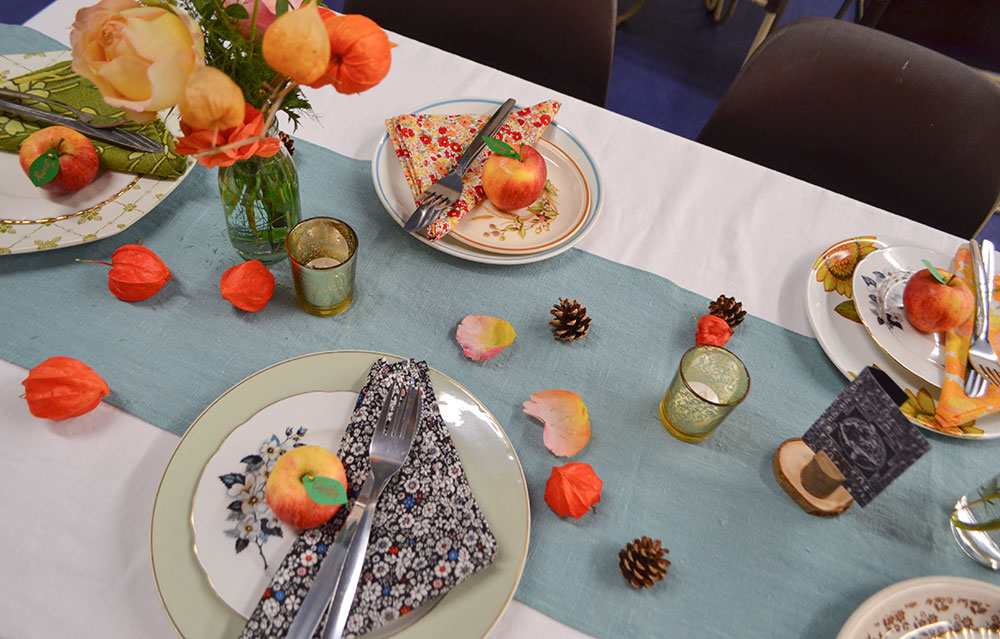 This is the cake I made and I'm so pleased with how it looks. The fact it looks quite rustic and handmade is exactly the look I wanted (somewhat luckily!). It felt like quite an achievement to get it made on time and it tasting good. I used the gooseberry and elderflower cake recipe from the Homemade Wedding book by Natasha Collins that I reviewed here. I used quite alot of pro - gel food colouring to get the deep pinky purple colour, but it is just the shade Alie wanted. I also got beautiful edible flowers to decorate with from Greens of Devon. I was a bit worried about having enough so I also bought some mixed berries and sprayed them gold and added them into the mix, I think they looked like little jewels glistening amongst the flowers. It was lovely to assemble as I could just go with how it was looking and add eith more flowers or berries, so no painstakingly made sugar flowers or fondant cutouts here! Local creative Sarah Yewman made the amazing pegdolls of Alie and James. Oh and the just married sign was Ginger Ray.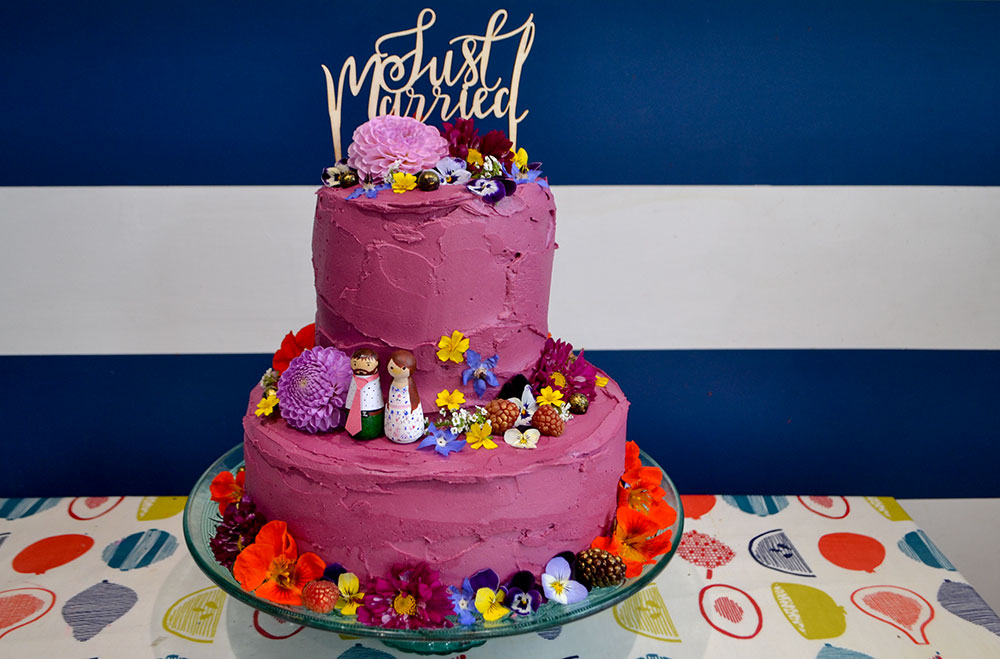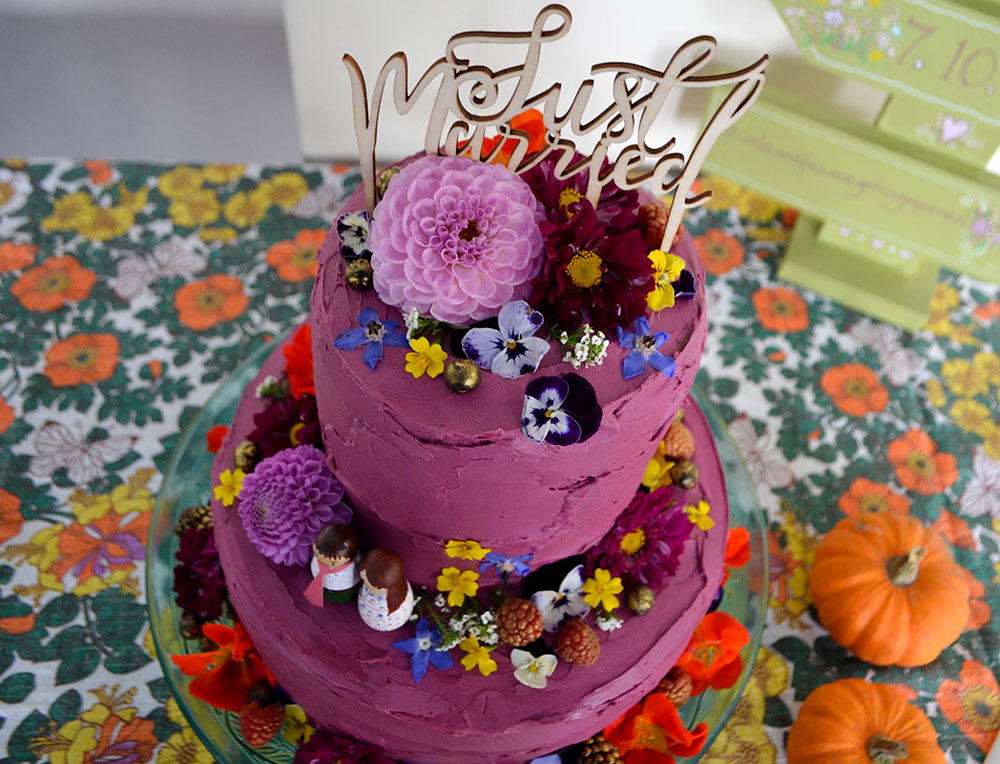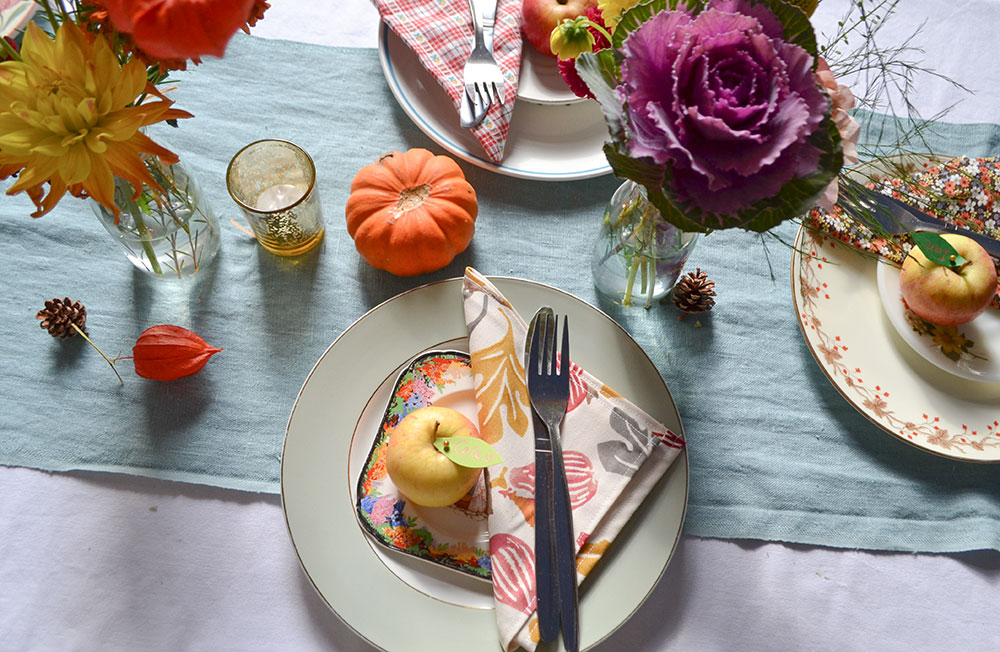 Alie waiting for her hair to set!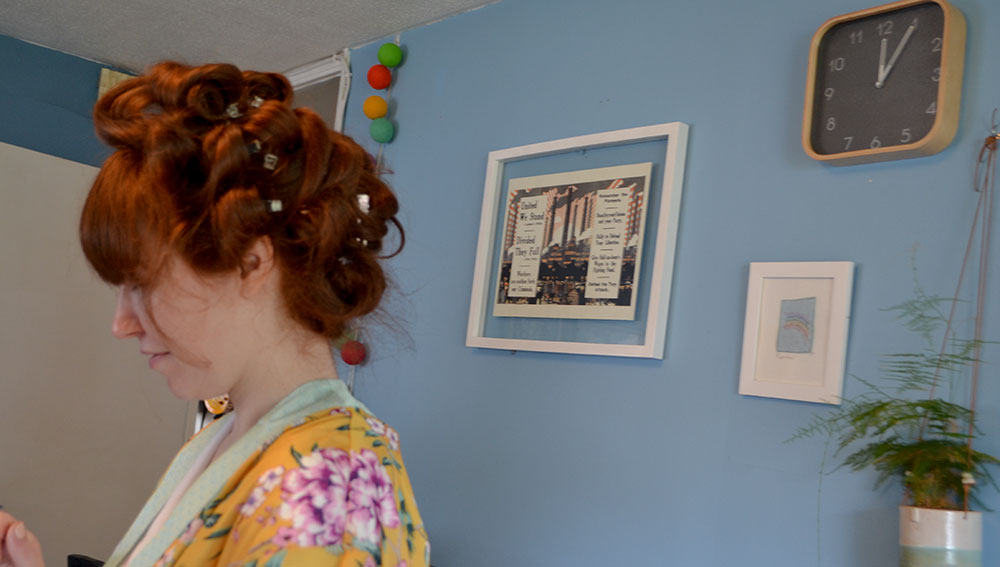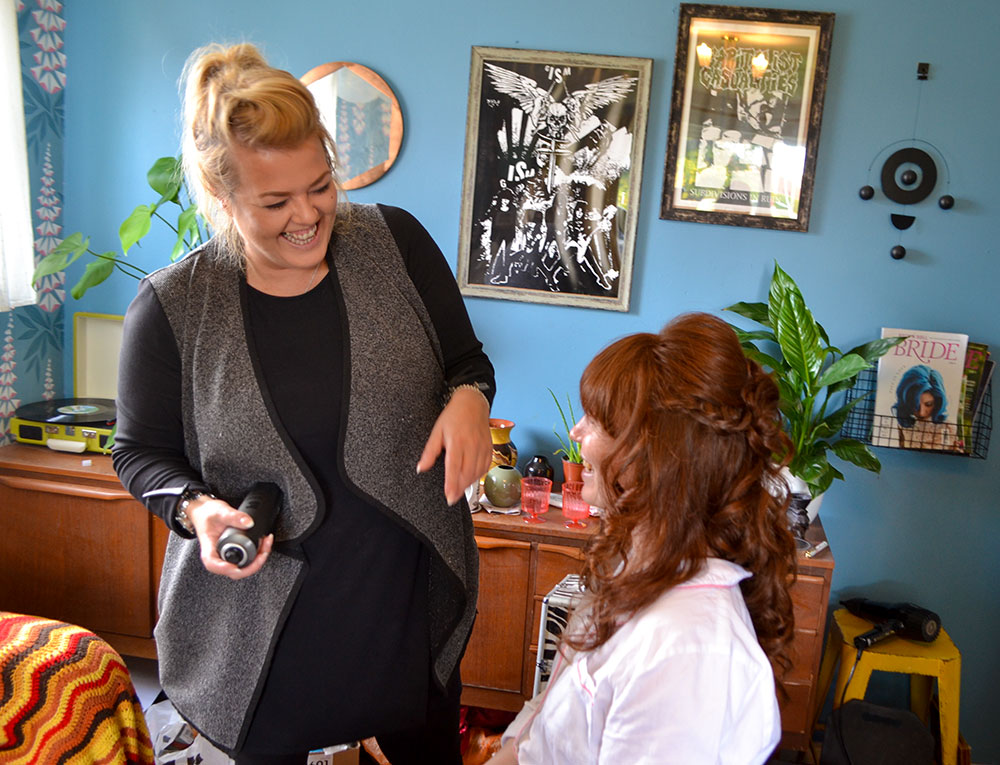 Delicate wax flowers and roses adorned the bridesmaids hair. It had a loose 60's/70's ish vibe, despite having 3 older bridesmaids with completely different hair types I think we all complimented eachother well.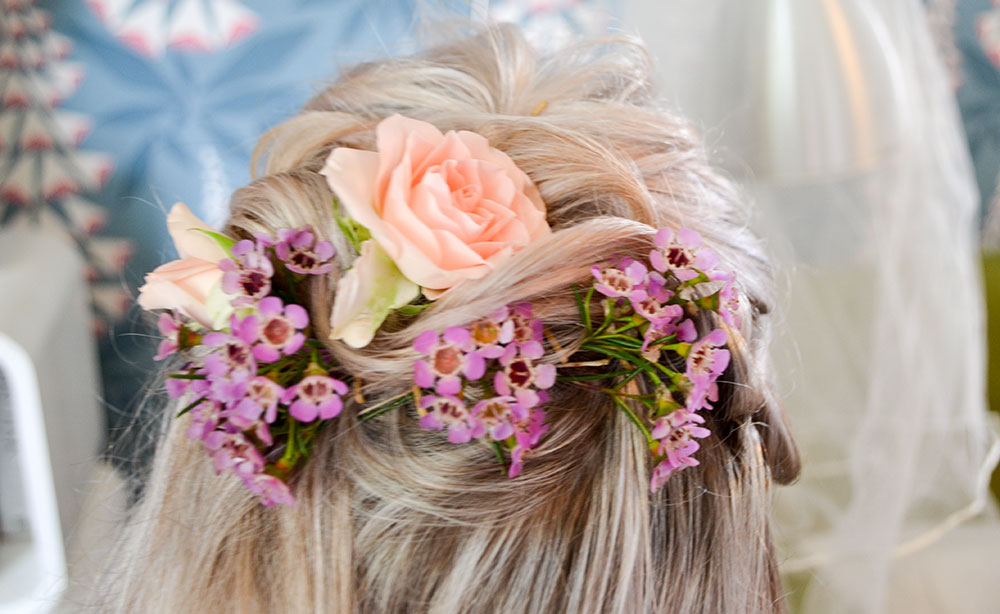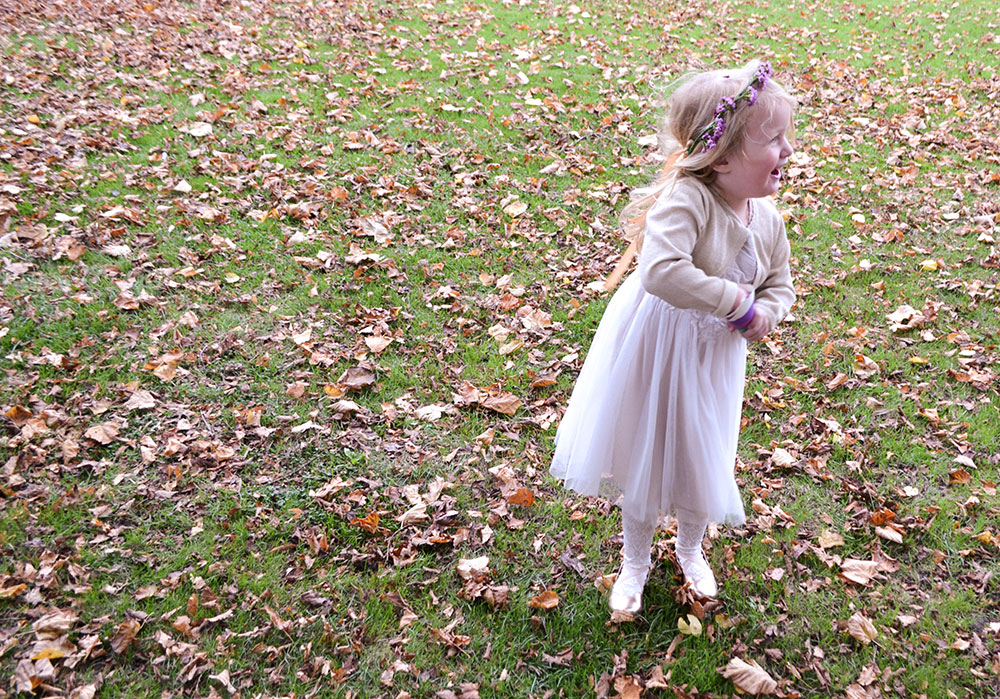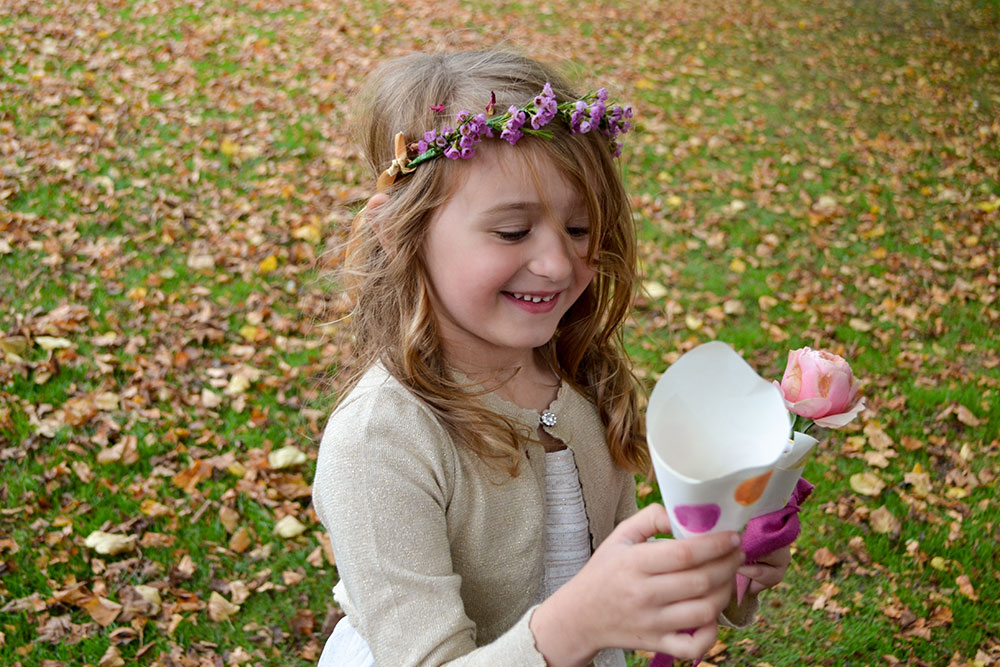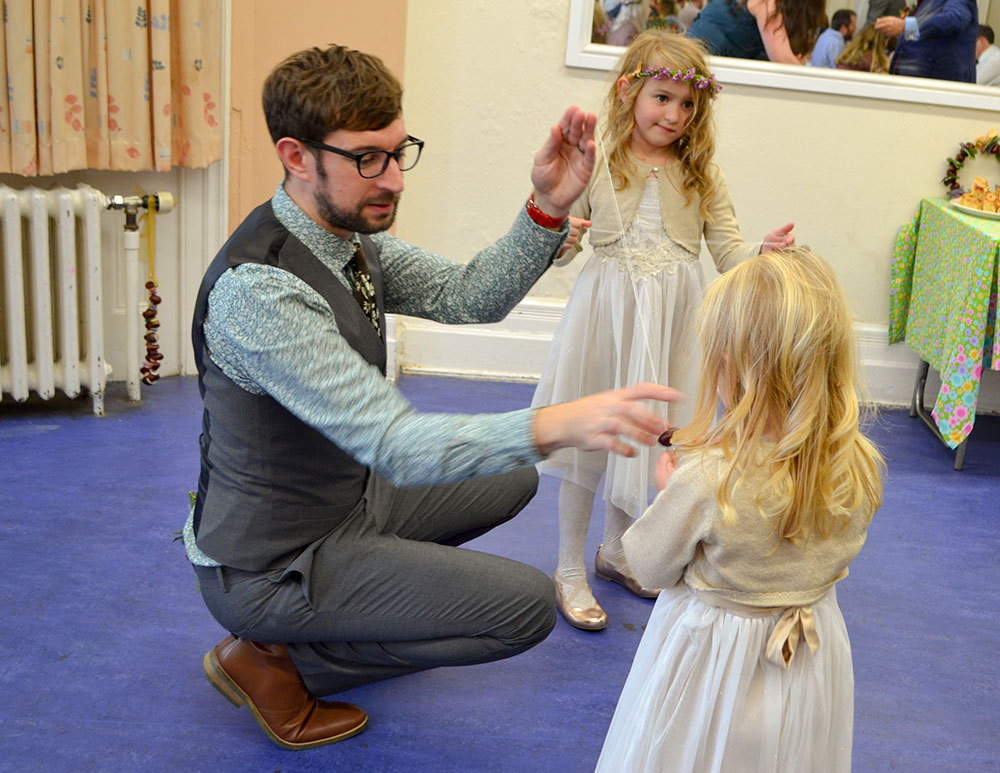 Not technically in the bridal party but I adore Ian's layering of a floral shirt and tie with his waistcoat (anyone would think that he's a designer!).I love this picture of my 3 loves, Ian showing the girls how to play conkers - I had to close my eyes a bit though as I always think conkers is such a vicious game, those conkers are hard on the knuckles!
The 3 older bridesmaids held a bouquet of 3 hydrangeas and I love the simplicity of them being on their own, they looked so romantic against our Cath Kidston dresses too.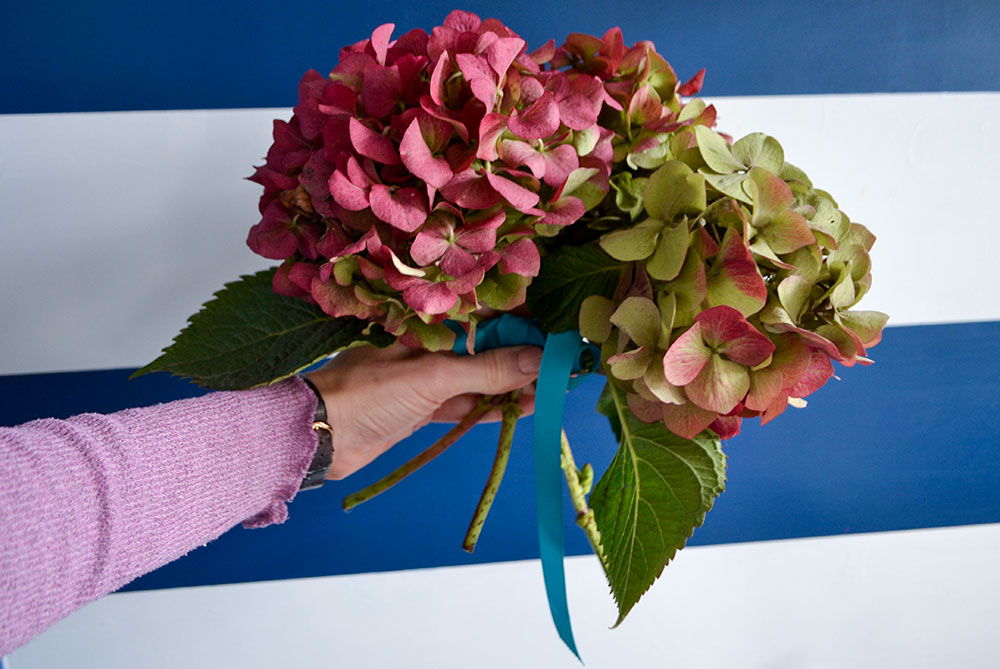 I'm currently drying this out and it still looks so lovely! It feels so odd that the wedding is all over now, but it was such a beautiful day. I'm currently trying to hold on to the last few moments of autumn, I love it so much - I might even watch my favourite autumnal film, When Harry Met Sally. Do you have any autumn favourite films? x
Posted under – Making, Flowers
Tags – Making, DIY, Live Creatively, Kids, Baking, Wedding, Inspiration, Monsoon Kids, Cath Kidston, Autumn Wedding, Makers Wedding, Live Colourfully, Family, Bridesmaids
---