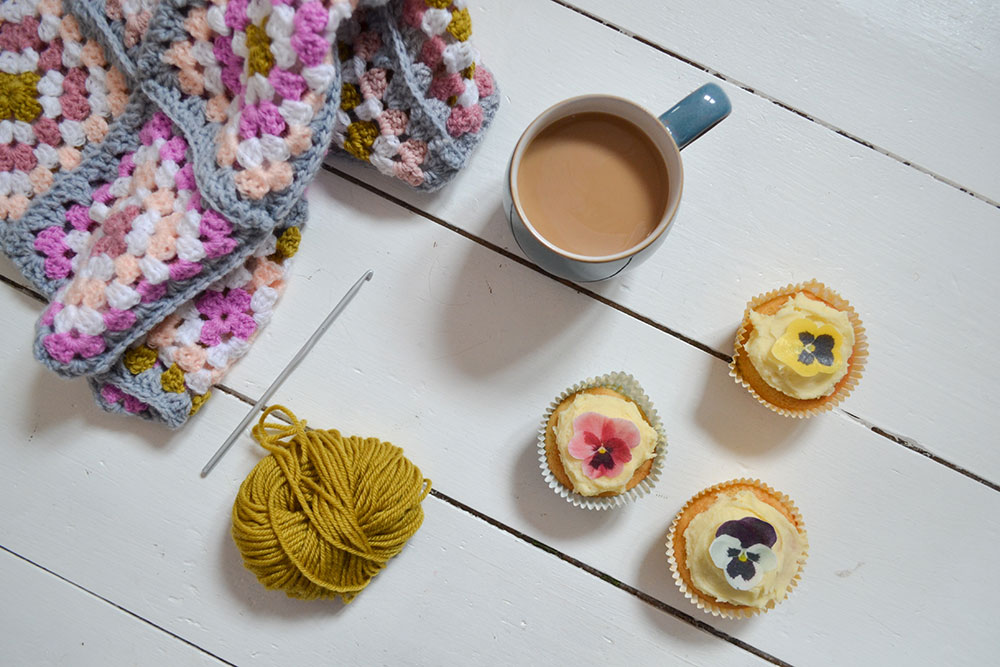 March went by in such a flash, but it was so lovely! Kids costumes, spring flowers and trips to the seaside it has been so perfect - ended beautifully with the Easter holidays (no more school run for 2 whole weeks, woop!)

Here are a few of my highlights: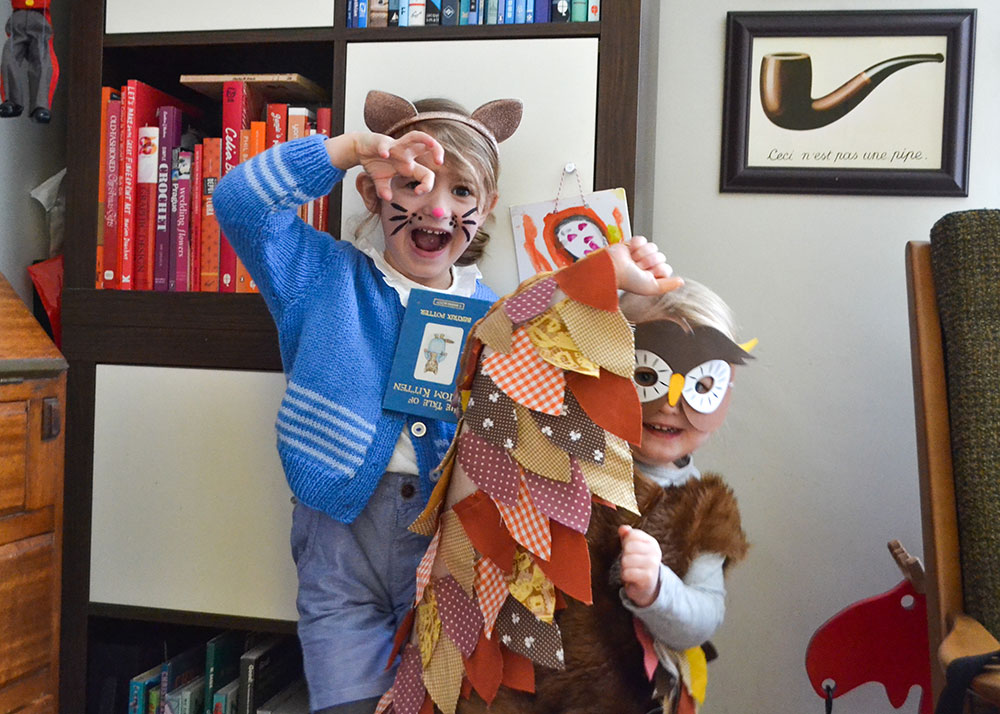 World Book Day
Look, I know I know, it is a faff for parents, particularly ones who don't do much sewing or making generally, I totally get it and I know that this type of thing is definitely my thing - but, seeing the enthusiasm of all the children dressed up and getting so excited about books makes it all worth it! I mean that's all I ever want really, them getting passionate about things they love. I'm not sure they did it when I was at school (although I do remember one particular day dressed as Anne of Gables, best day ever!), but I know I would have loved it if it had have been. Delilah's school stipulated that reception had to be traditional books, or fairytales and so she chose Tom Kitten - I have an old gold edged series of Beatrix Potter books that she adores - although I do sometimes find them a tricky read. This was was such an easy costume as we just got traditional style clothes out, in this case blue shorts with braces, a white blouse and a knitted cardigan - ears (for some reason we have many many pairs of ears!!) and then I painted on a nose and whiskers. She also requested that I sew on a tail which we took off an old costume, although I'm not sure that lasted the day!

CeCe chose one of her favourite books 'Wow said the Owl' which was alot more effort - for me I figure that I'm not going to be able to help with Maths, Science or any of those other types of subjects as they get older so I may as well run with it when I can! I followed this tutorial very loosely and made a simple brown fur overall piece, the feathers where actualy a great way to use up small scraps of fabric I had in my stash, and oh how she loved flapping her wings! I got to help in Delilah's class on the day in question and it was such a treat to see the children so inspired by books.
A day out in Maldon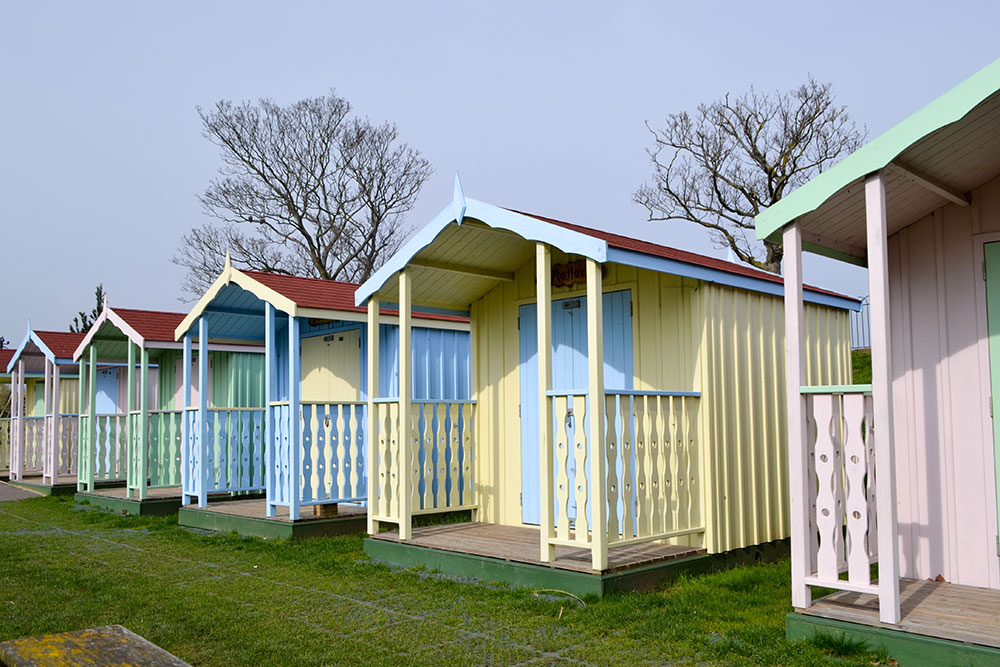 We always seem to go to Maldon as soon as the weather turns springlike, i love promenade park and the girls really enjoy crabbing by the water. And although I find it slightly strange that the beach huts aren't right by the water, I love their ice creamy colours so dreamy - CeCe loves the pink one! Being by the sea is always such a wonderful thing isn't it, we left with full tummies from salty chips and tired from the sea air, we're definitely going to be going again soon.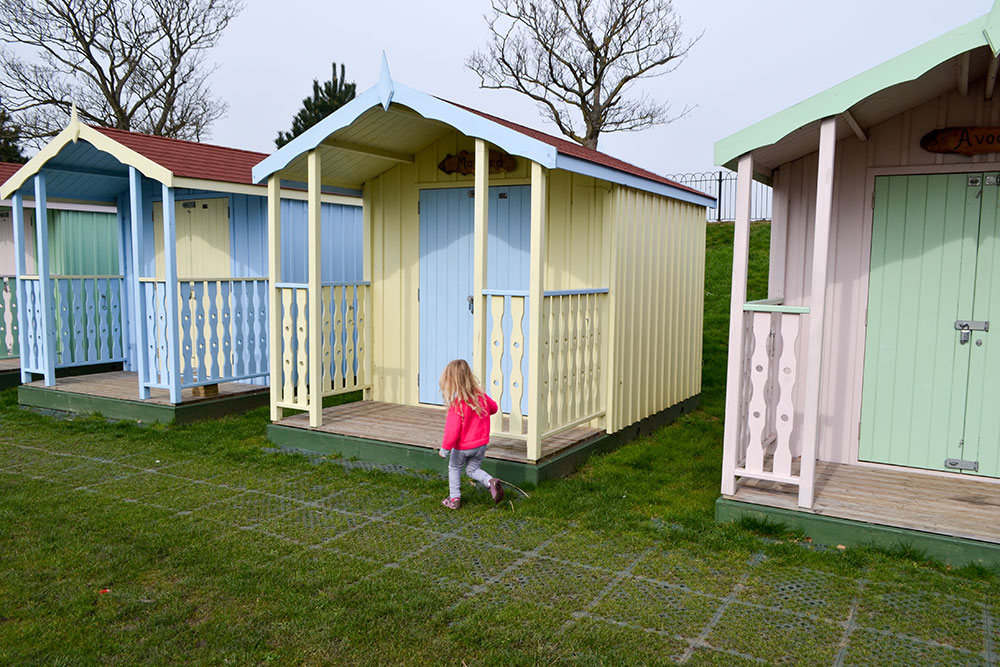 Spring flowers
Spring flowers are just the best arent they?! Our garden spends a short few weeks looking amazing in the Spring, and then resumes its jungle llike appearance very quickly after! The girls have been making cups of 'flower soup' for the snails, having 'princess baths' flowers scattered in their baths (usually ones which are past their best) and making posies for me.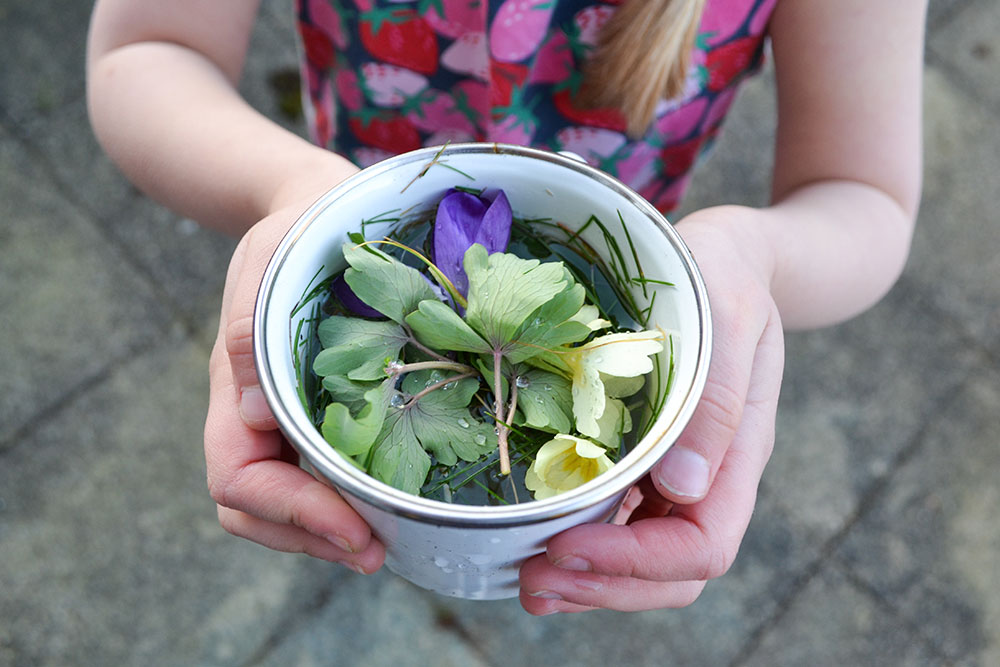 Our front garden in its fleeting floral beauty.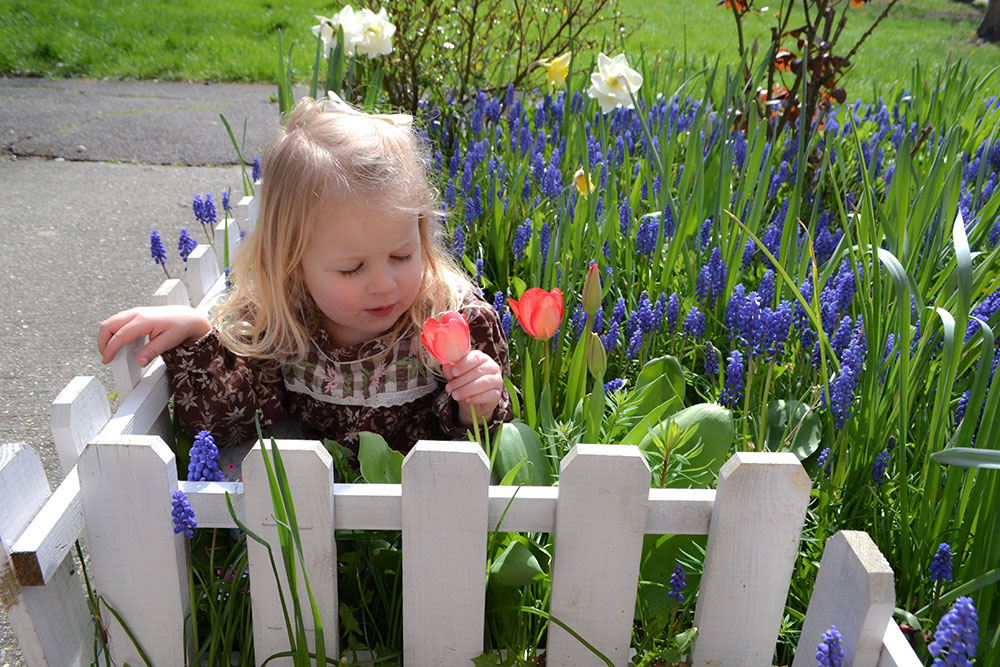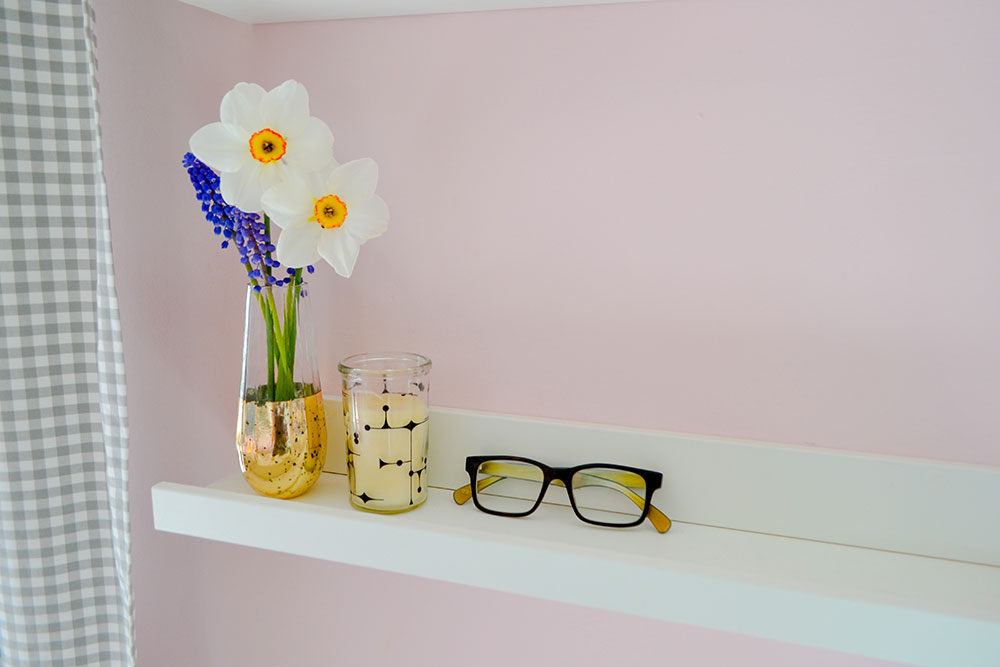 Mother's Day
Nothing could be better than my deliciously long lie in, and my tiny tribe coming in with a plate full of buttery croissants, but this gorgeous gold dipped vase they gifted me comes very close. I love its simple elegance and slightly aged look. The flowers are also a clutch from the front garden.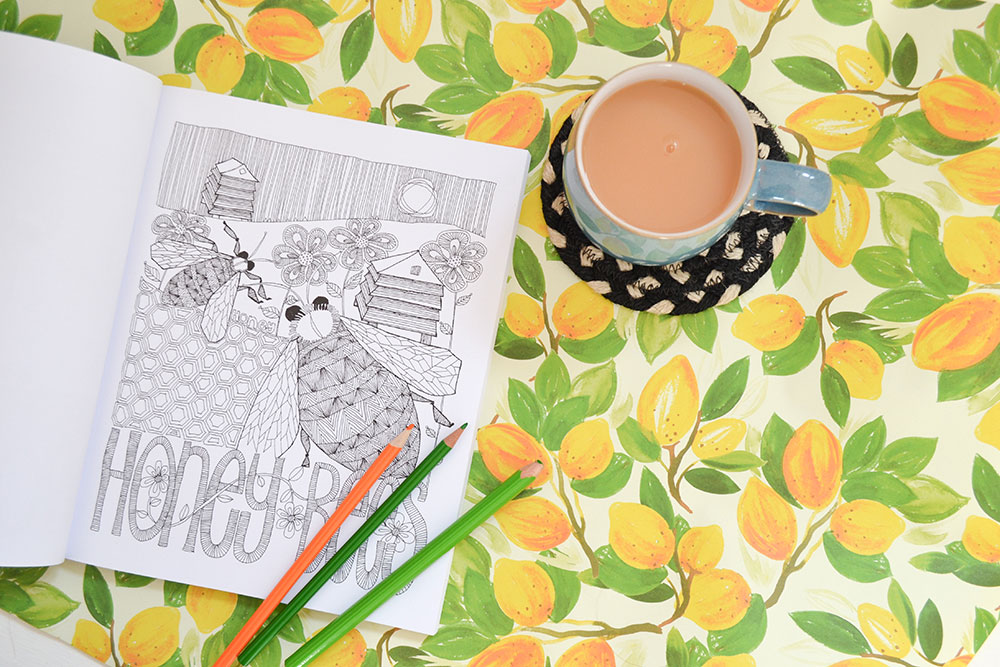 This is the new adult colouring book from Val Carr, I love her delicate whimsical designs so beautifully matched with this mindfull activity book. This honeybees page is my favourite.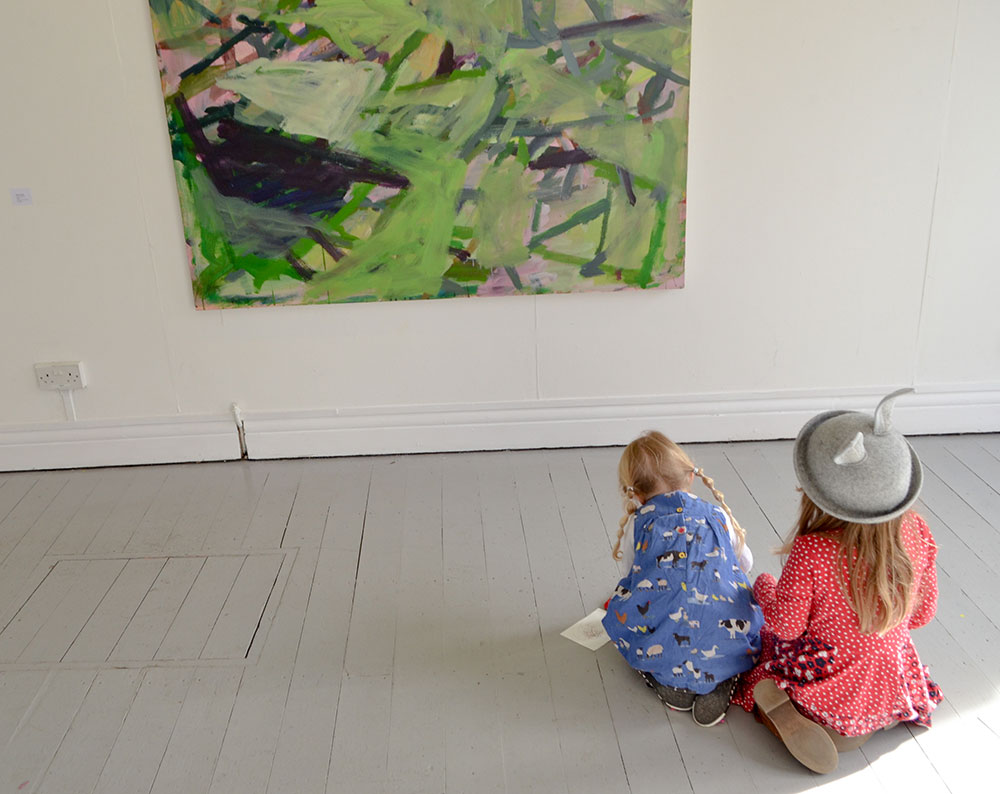 Simon Carter at The Minories
I love the minories, it was one of my favourite places to go when I did my art foundation course. Small but perfectly curated, the exhibitions are always well executed and sympathetic to its surroundings. The girls love taking their sketchbooks and copying their favourite pieces, I think having 2 ex art students as parents definitely filters down to them sometimes - although don't be fooled by this serene scene, there was much shushing and 'oh no please don't touch' screeched from me!

We were all taken by Simon Carter's work, such atmosphere and expression in them.
More Crochet and fruity Easter nests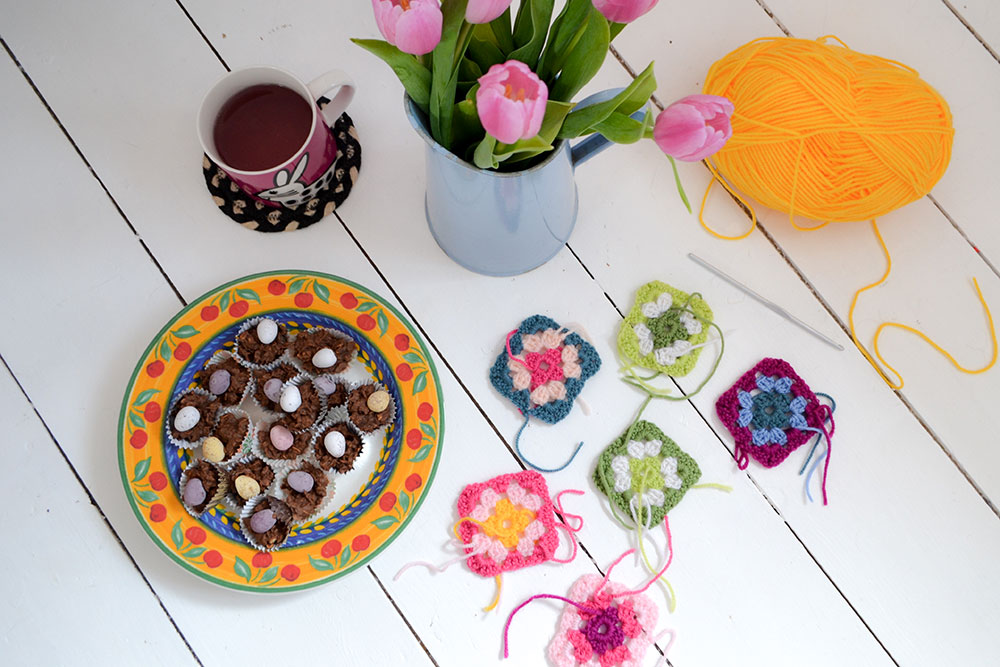 More gifts for yet more bouncing babies due very soon. I wanted to change up my colour pallete this time and do a really bright one with teeny tiny granny squares, I'm relishing in the colour pops! Also because its almost Easter I think I'm justified in making these beauties as a regular treat - these are from the a mummy too and they're a really chewy tasty twist on the usual Easter nests.

So that was March! I had a few other lovely things that I'm going to do separate posts for as it was a pretty busy month. I hope you had a good one too. Georgia xx
SaveSave
---
You might also like...