One of the first blogs I ever started reading was Design Sponge, I poured over it during university and even while teaching was constantly being inspired by the many creative articles and uplifting images they posted. So I was completely thrilled when I got a message on instagram asking whether I'd be interested in having my home featured on there - my little home!
Our home is so very personal so it was such a wonderful feeling to be asked, I think I'd probably say its the proudest thing career wise I'v ever done as the thought that other people might be inspired but something I've done on there, like I have been in the past is just so lovely. I loved styling it and photographing it myself too, I have to say it clearly meant I did of lot of preening and cleaning but I think it was worth it.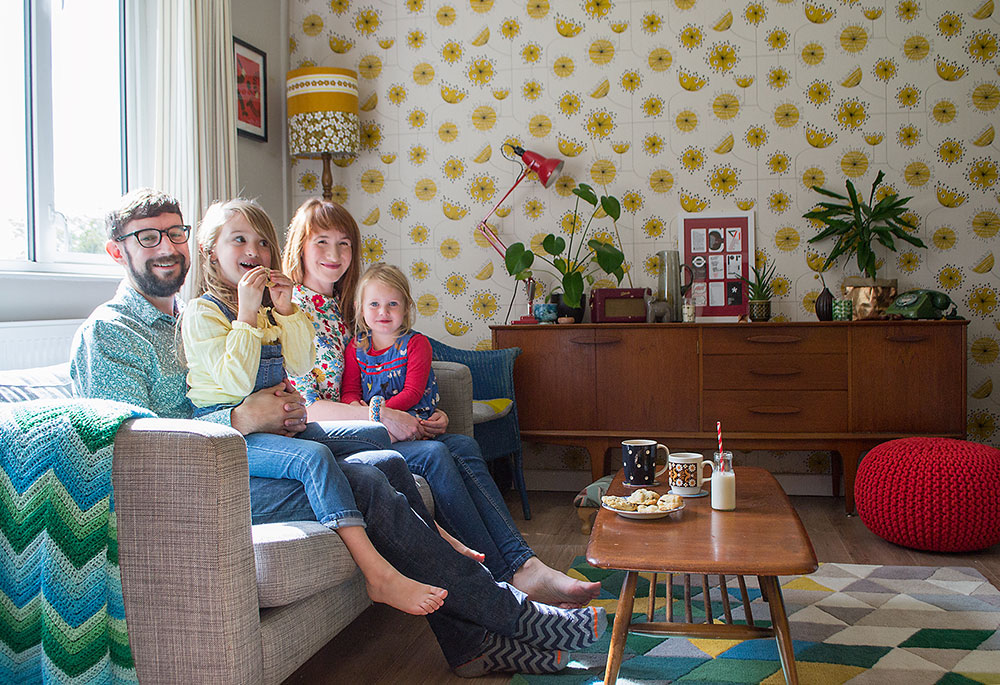 Rebekah Carey who wrote the article so beautifully it was everything I've wanted to say about our home but couldn't articulate. You can check out the post here.
Posted under – Interiors, Kids, Making
Tags – DIY, Live Creatively, Kids, The Bright Home, Bloggers, Family, Inspiration, Live Colourfully, Family Interiors, Colourful Homes, Budget Interiors
---
You might also like...