Our Me and Mine picture this month already feels like ages ago, this was taken on a day we had in London over the Easter break, which as it always is with the girls, was wonderful, tiring and frantic at times!

The girls love going on the train itself so that is always a treat for them (oh how I wish I enjoyd it as much!), but we decided we'd also use the cable cars too, we've done it before when CeCe was smaller and it is so much fun. The views are incredible and because the cars themselves are fairly small they're never that busy and you feel sort of cocooned in the air. The girls loved it - I felt a bit sorry for the couple that were in our car with us as there was much wooping and shrieking going on! I'd really recommend it as an activity to do with children, the cost is pretty minimal comparably to the London Eye and in my opinion you get to see alot more and for what feels like a longer time. The staff were so friendly too and made a reall fuss of our little ladies. Thank you to the kind fellow passenger who took our snap for us!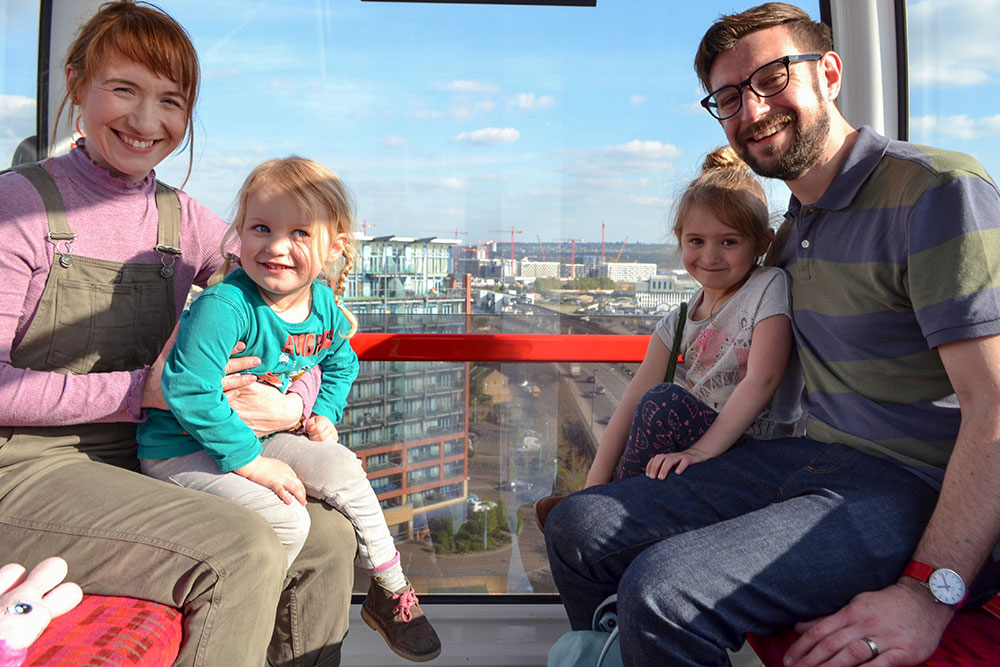 We also went to the Tate Britain, I hadn't been for years as I love the Tate Modern so tend to go there. However I was inspired by the David Hockney exhibtion to go - we didn't actually go to the exhibition as the ticket price is so high (I totally think it would be worth it, but I didn't think it was worth it with being so busy and having the girls - in the future I might invest in a Tate family card, as I do think that the girls get so much our of public art exhibitions, but for now its a little costly). CeCe started copying some of the sculptures and it was such a cute game to watch her play!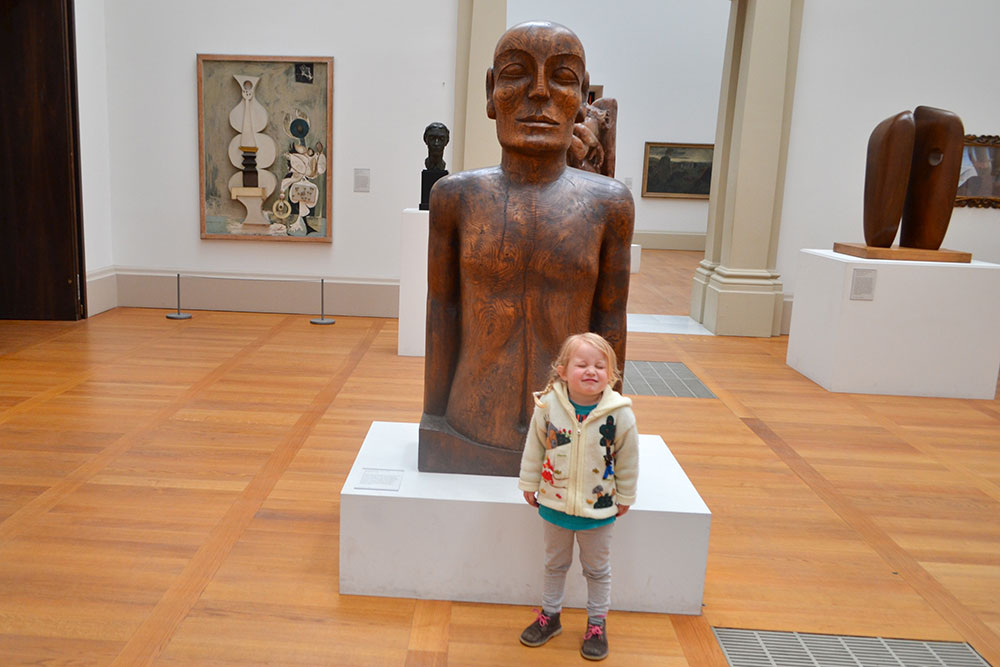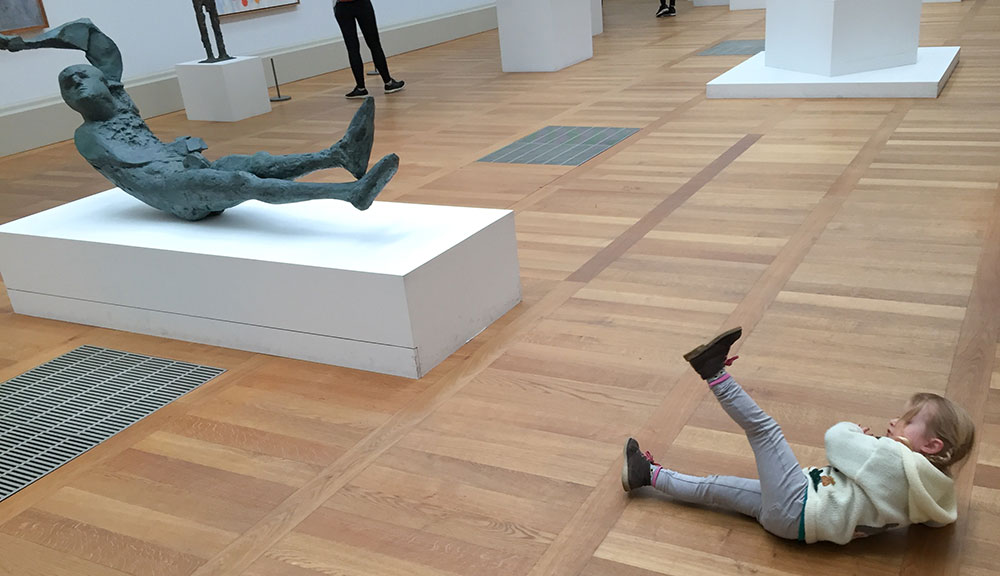 The permanent art collection there is so wonderful and I just love how the girls interact and respond to it - the piece below was CeCe's favourite!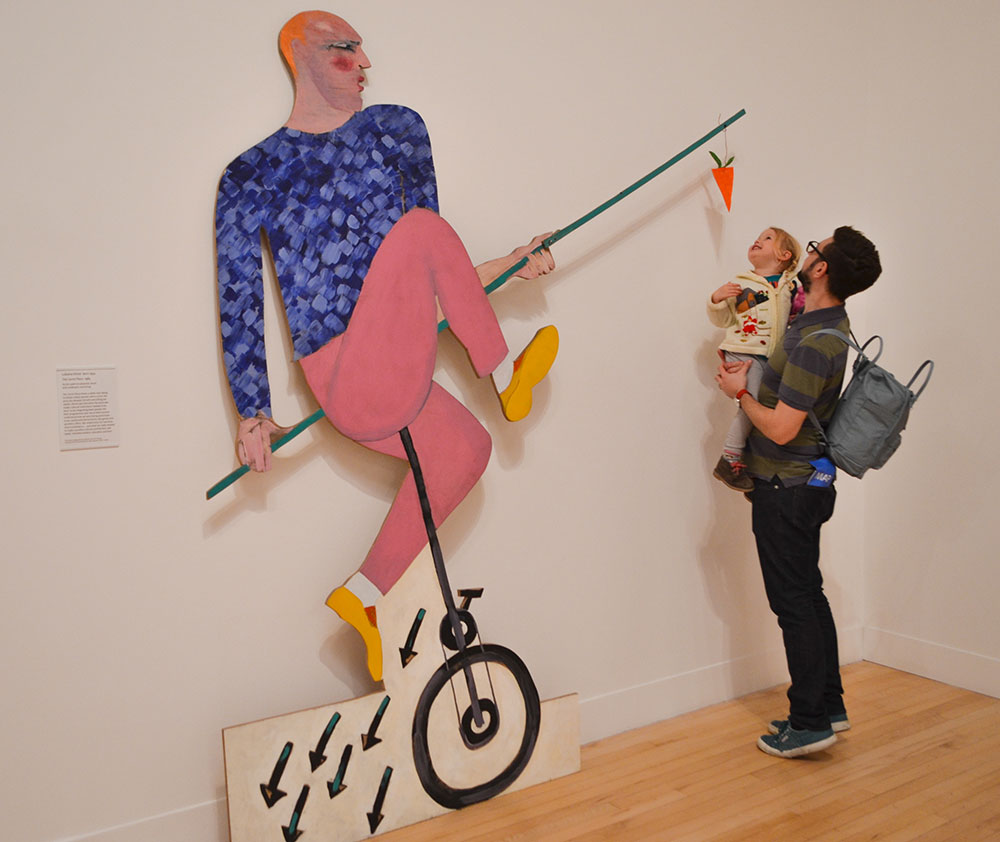 Seeing the colour in this poster really makes me wish I'd gone to see the David Hockney exhibtion now - how delicious does it look! For now I'll have to content myself with the book and the postcards from the shop. I'm loving all the fashion and interiors inspired by this show, such a strong sense of colour, just my cup of tea.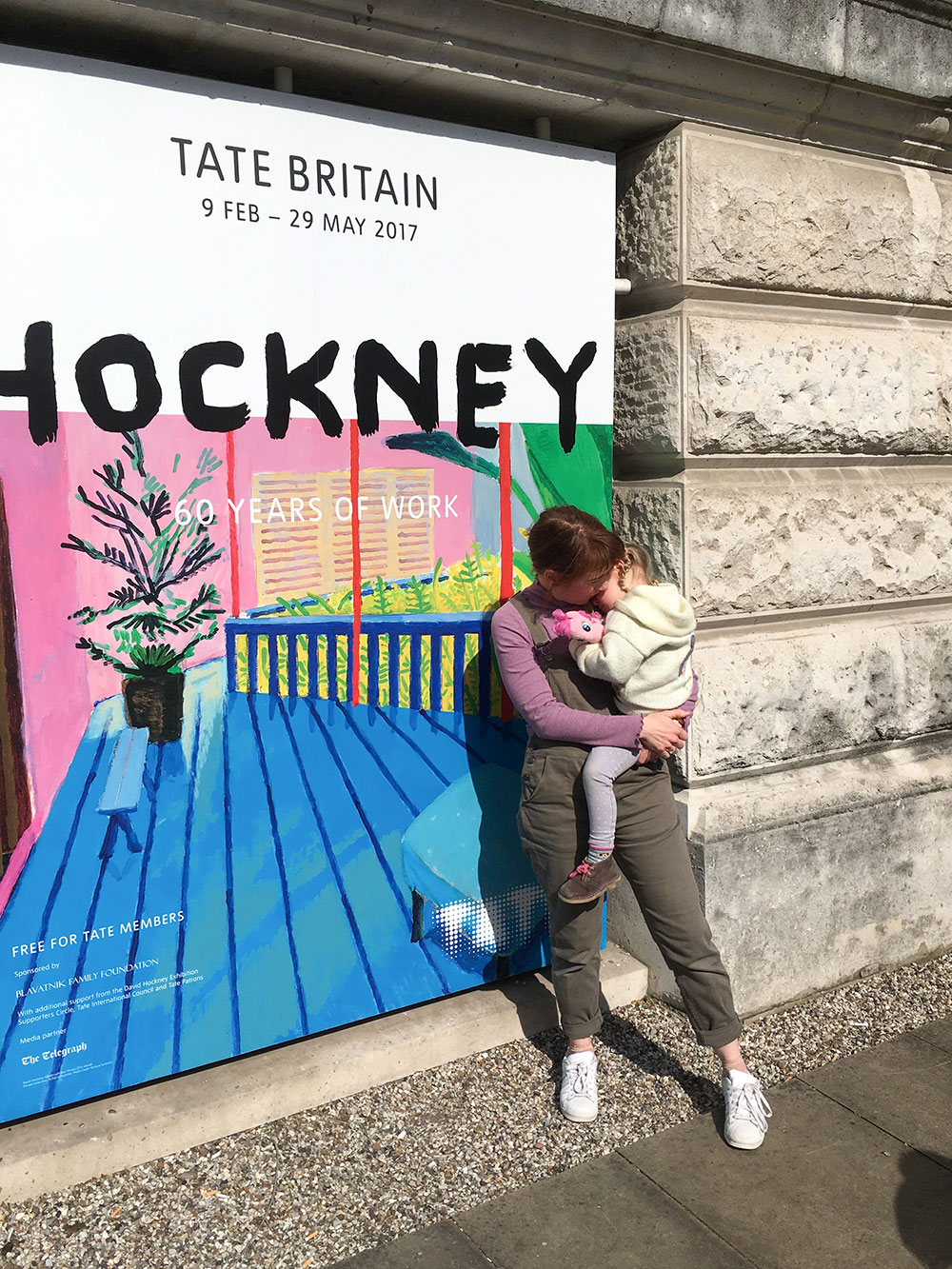 Ian took of the first week of the holidays off of work, and despite being ill (boo) for the first few days, we managed to cram in a few lovely day trips. Another was a visit to the theatre to see a ballet, by My First Ballet Company, this years production was Cinderella and we all so enjoyed it. I went last year with Delilah and she was mesmerised by it and desperate to go again. It's a shorter play than a usal ballet, and there is a narrator who signs and tells the story, it's wonderfully inclusive and a great way to introduce children to Ballet. They also run workshops which I think the girls would love in the future. Both the girls go to a dance class and its so lovely to be able to show them professional dance shows that are accessible to them.
We've just got to the theatre carpark in this pic, and nope, I have no idea why Lamby is wearing bloomers either!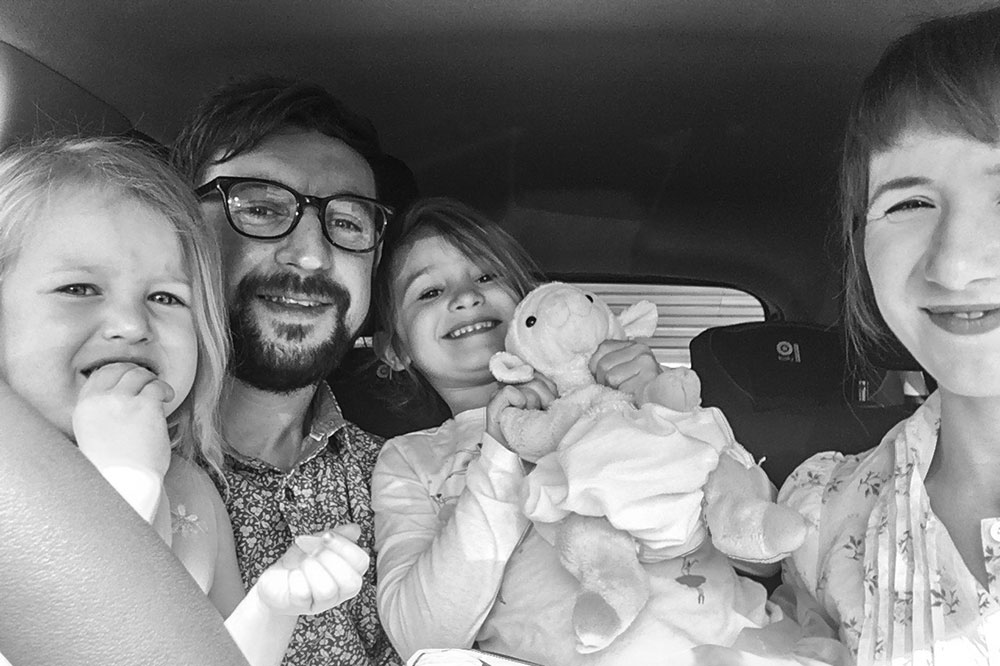 So that was our April pic, a little dishevelled and rushed but there you have it! After only being back a week I'm already looking to countdown to the half term for more adventures with these little loves. xxSaveSave
Posted under – Kids
Tags – Tate Britain, Art, Culture, Kids and Art, Live Creatively, Days out with Kids, London, Ballet, My First Ballet Company, Theatre, Me & Mine Project
---
You might also like...