Happy New Year! My daughters went back to school and preschool on Thursday and so it's only now that I really feel like the new year has started. I miss them so much, but I've got to say the couple of hours quiet is just lovely. Being able to clear up a little too makes my mind a little calmer, not that I'm a tidy person in the least, but I peeled off crusty mincemeat off the sofa yesterday which really made me realise the state we'd got to!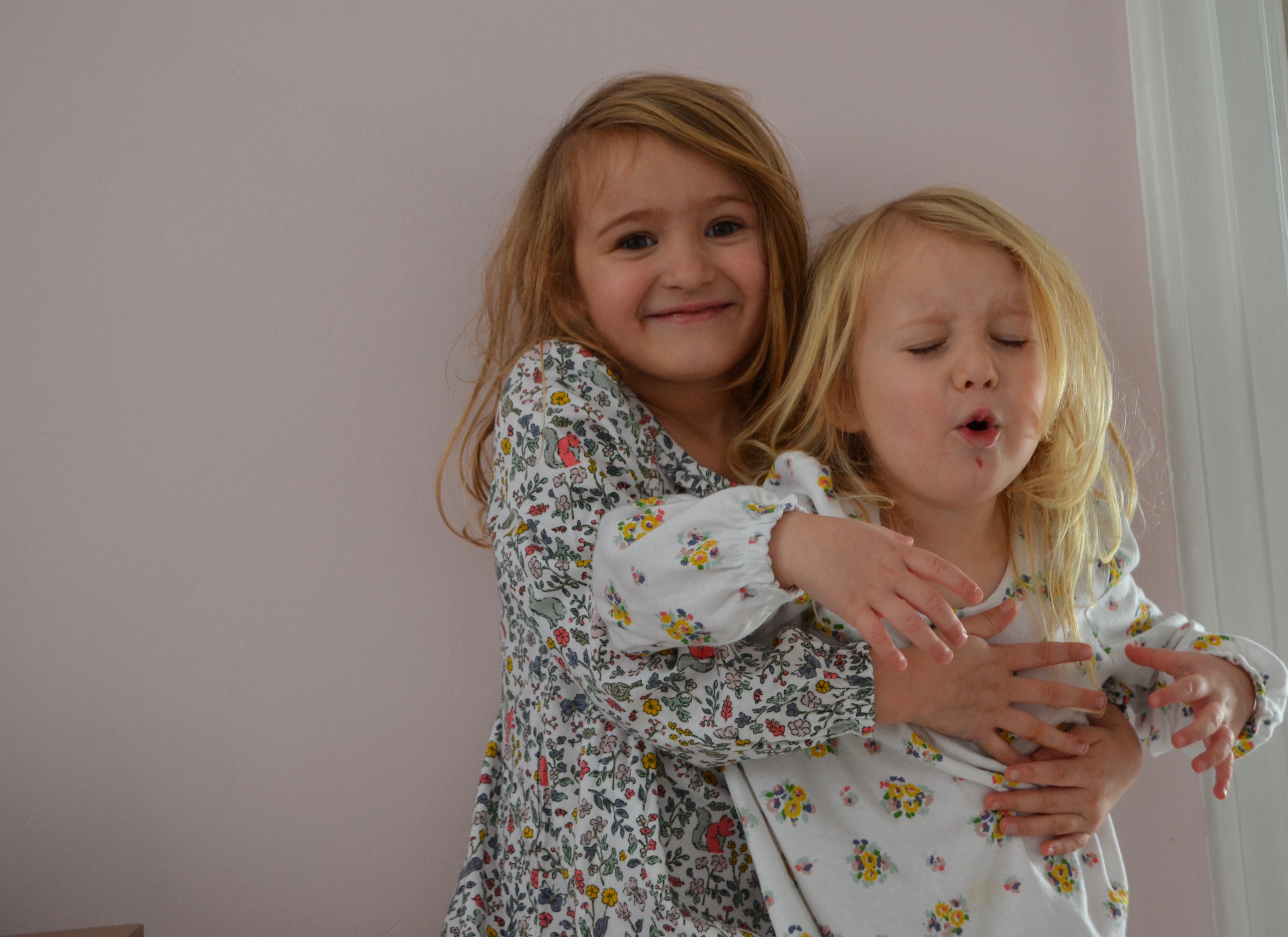 We've been decorating our bedroom for nearly a year now, it's so tricky getting things done when the only time available is right at the end of the day when you're usually tired out. But we are so nearly there! I still adore the pink and I think these festoon lights from Lights 4 fun harden up the pink and make it more graphic and maybe a little industrial. Instead of presents we got ourselves a new bed for Christmas and oh how I love it! I'm going to post a full room tour soon, but the thing about it most is the headboard, a vintage vibe but not too fussy, I just adore it. And practically I find a headboard so nice for being able to sit up for breakfast in bed and reading for those non existent lie ins! I actually saw it a long time ago on Tigerlily Quinn's blog and had been thinking about it ever since. We got ours from Wayfair and I was so pleased with the service I thought I'd share it (this is in no way a sponsored post I just wanted to share the find!).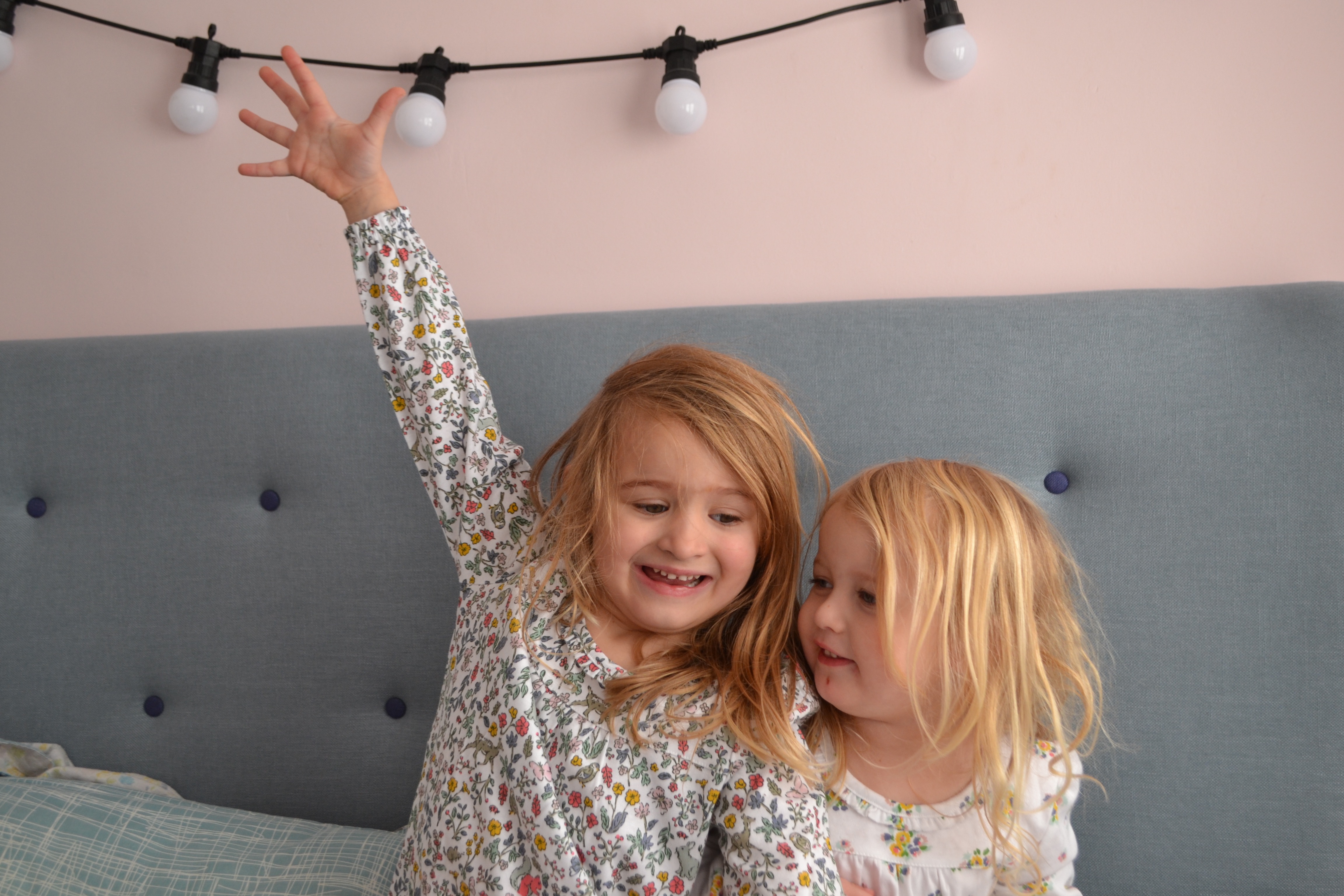 I took these photos one gloriously lazy post Christmas morning, they're a little blurry in places, I should have cropped out the junk creeping inside the frame/ and my goodness these girls won't stay still, but that's kind of life isn't it? The best bits are often wonderfully crumpled and imperfect.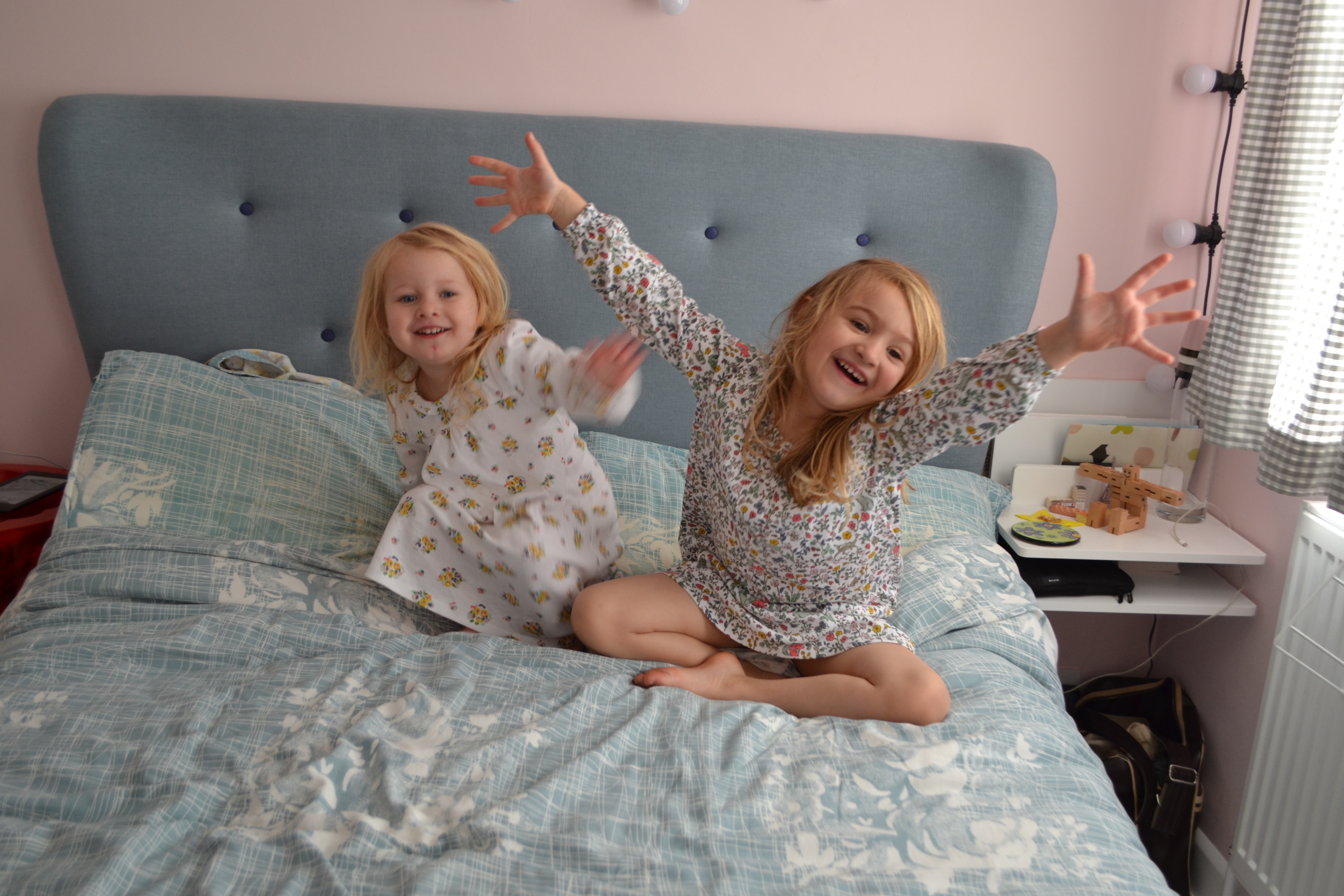 You can just see the grey large scale gingham curtains I made too - which I'm ashamed to say are the first pair I've made, in the past I've always got my mum to make them! I have to say I didn't line them, but I am pretty pleased with how they've turned out. I always love gingham, often found in kitchens and dining rooms I actually think it works really well here adding a bit of character to our otherwise nondescript windows.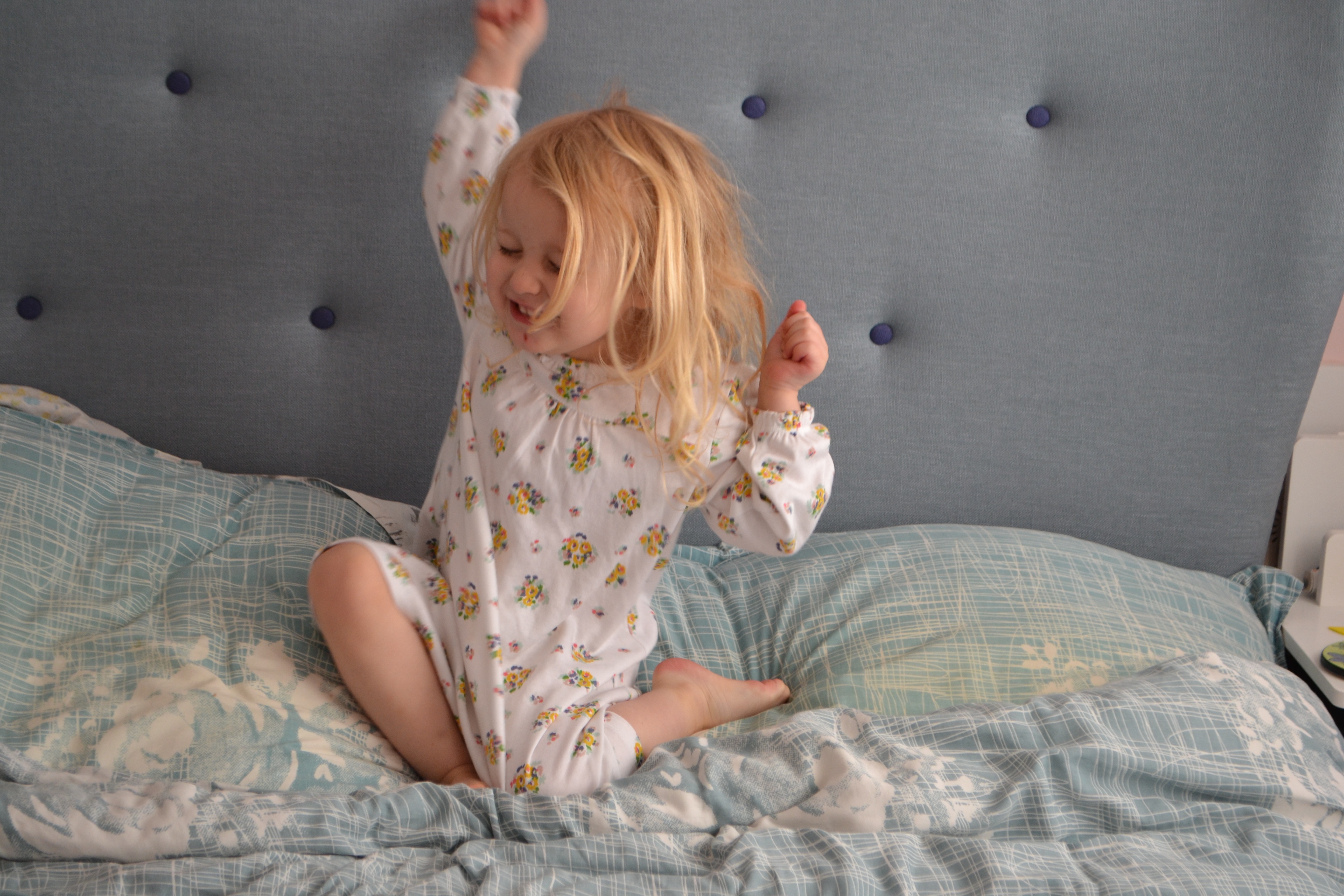 Oh and these nighties from Boden - they're so beautiful! They were a Christmas gift from Grandparents, and I love the vintage shape and print with the softest jersey. My girls are proper wrigglers at night so they often prefer nighties as they don't get as hot, and these are perfect. I love how much they love them too - I think they think they're in Annie or Nannie McPhee and can get into all sorts of mischief (as shown her!).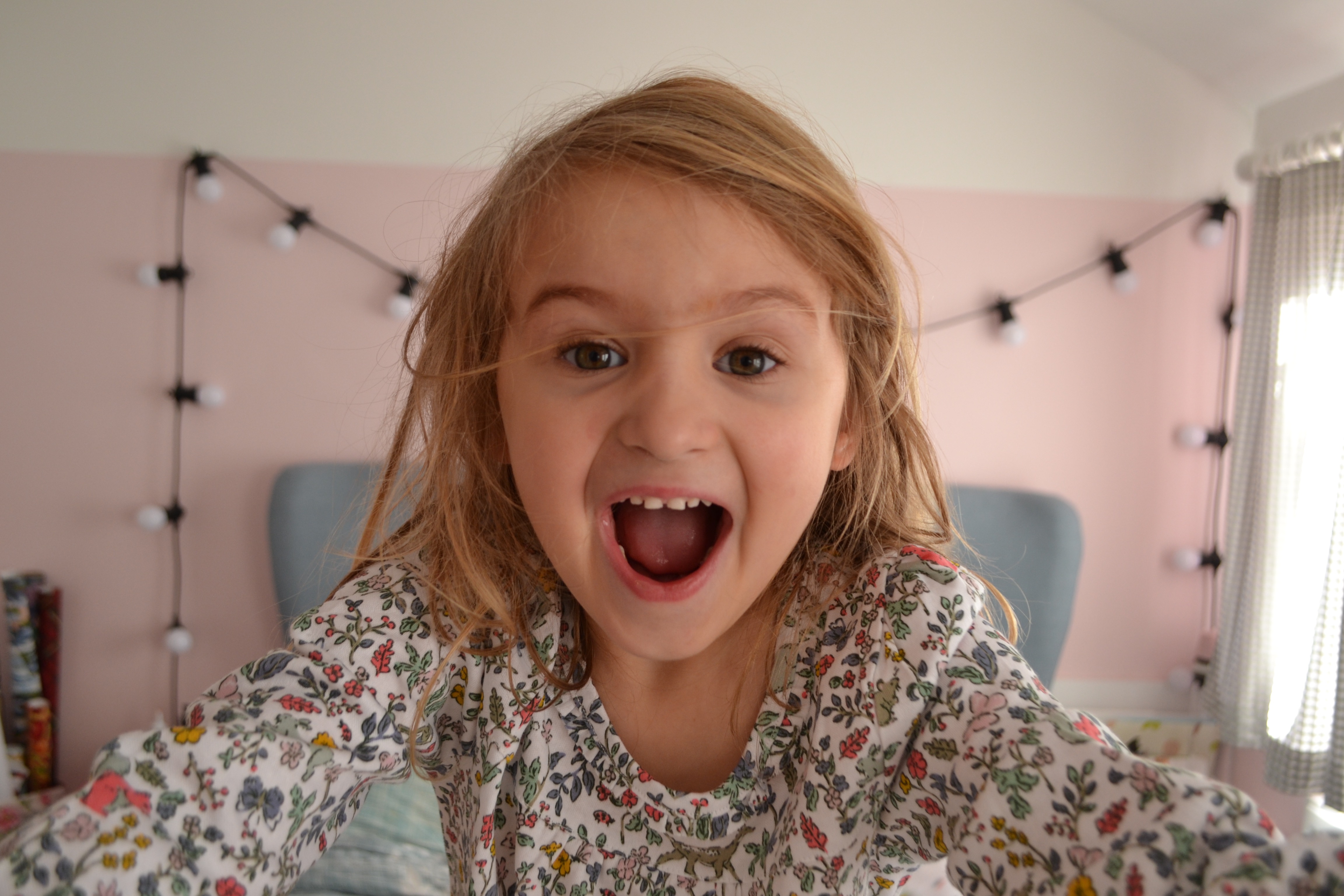 So for this new year there are so many things I want to do. The most important one is making the most of having my youngest daughter CeCe at home, as in September of this year she'll start school, and I can't quite believe that I'll have no children in the house! A whole day everyday to myself, I can't even begin to imagine the quietness and how much I'll miss her. We all drive each other mad, sometimes on a daily basis! But I am so very lucky to be these 2 lovelies Mum. So I'm going to try and carve out lots of quality time for just me and her.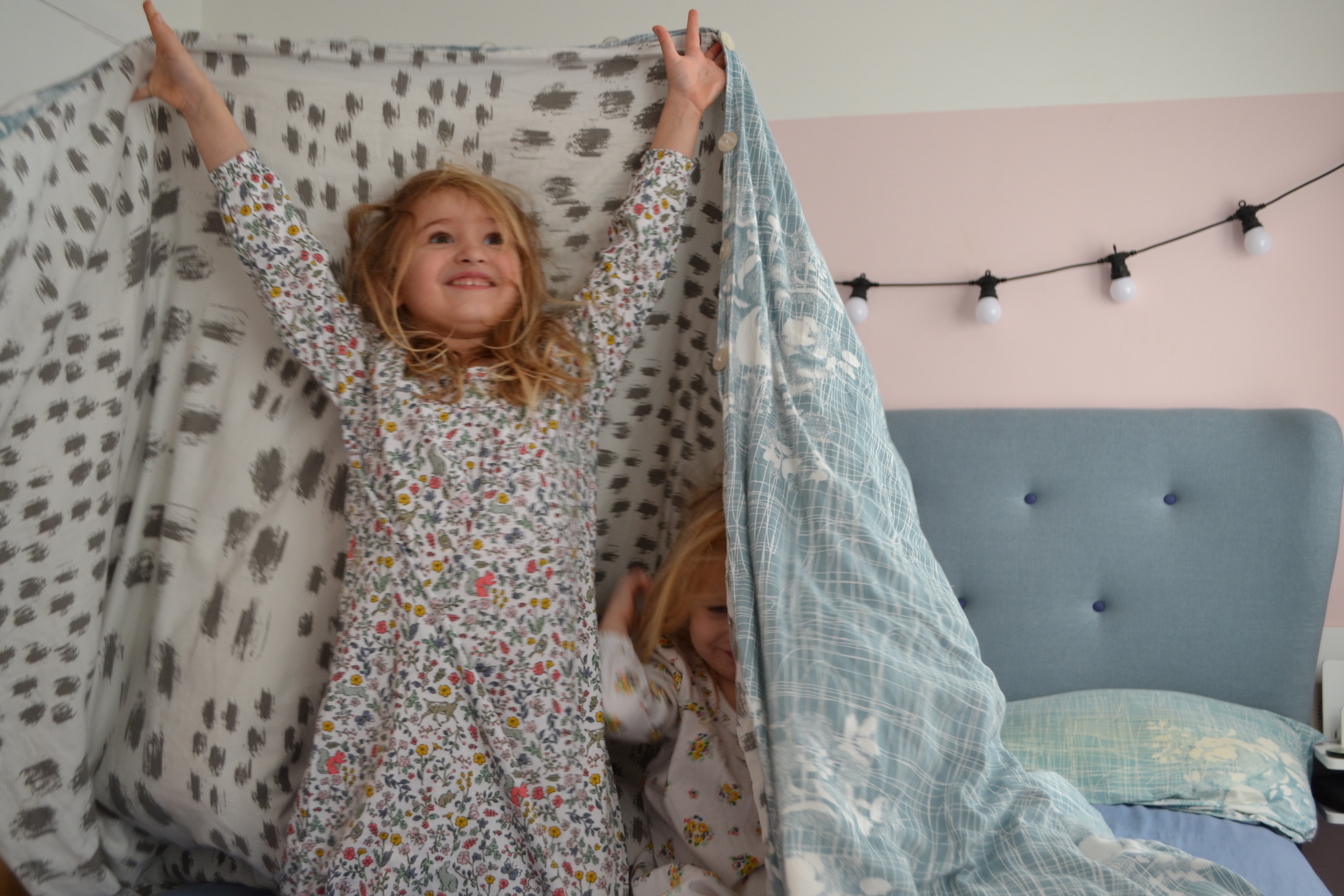 I also plan to blog a lot more - I want to be share all my loves for interiors, fashion, making and baking. It doesn't matter if no-one reads, I just want to remember everything, the time I was obsessed with finding the perfect plant to live on that weird little shelf in the bathroom/when the girls were (still are) obsessed with the Trolls and sing the songs from it at every opportunity/the recipe for the perfect light as anything cinnamon tea cake which my mum gave me and so on. Also they'll continue to be so many floral - related things, and with Alie's wedding coming up they'll definitely be lots of flower related crafts and bouquet reviews too. I can't wait to start! xx
---
You might also like...