The girls always come out of school ravenous, even on the fish and chip day of which I'm pretty sure they must lick the plates clean! So I'm always trying to make sure I have snacks to hand for our journey home. And while I do enjoy making energy balls and healthy flapjacks etc, there isn't always time and sometimes something to grab and go with is just the simplest option.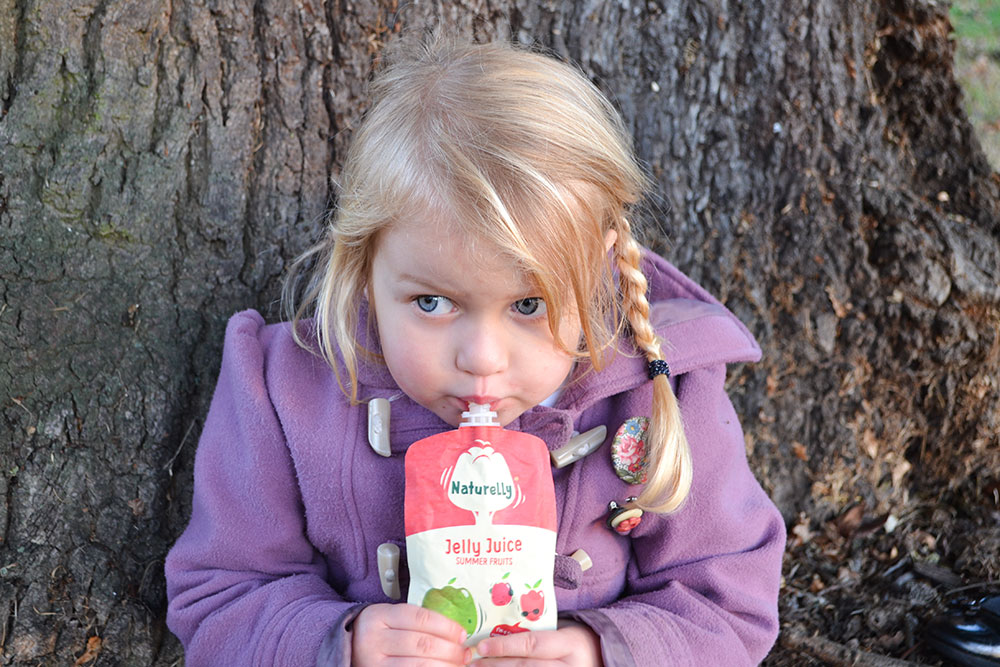 CeCe entered a competition a little while ago to become chief imagination officer for the Naturelly Jelly Juice company - she didn't get the post, but we did get to try some samples and we've been hooked ever since! They're a mixture of jelly and juice in handy pouches, making them great for picnics and parties. Fun to drink and the flavours are deliciously tasty and they don't contain any added sugars, artificial flavours, colours or preservatives. They're also gelatine free which is really unusual for a jelly type snack, as a vegetarian I have't had anything jelly like in years!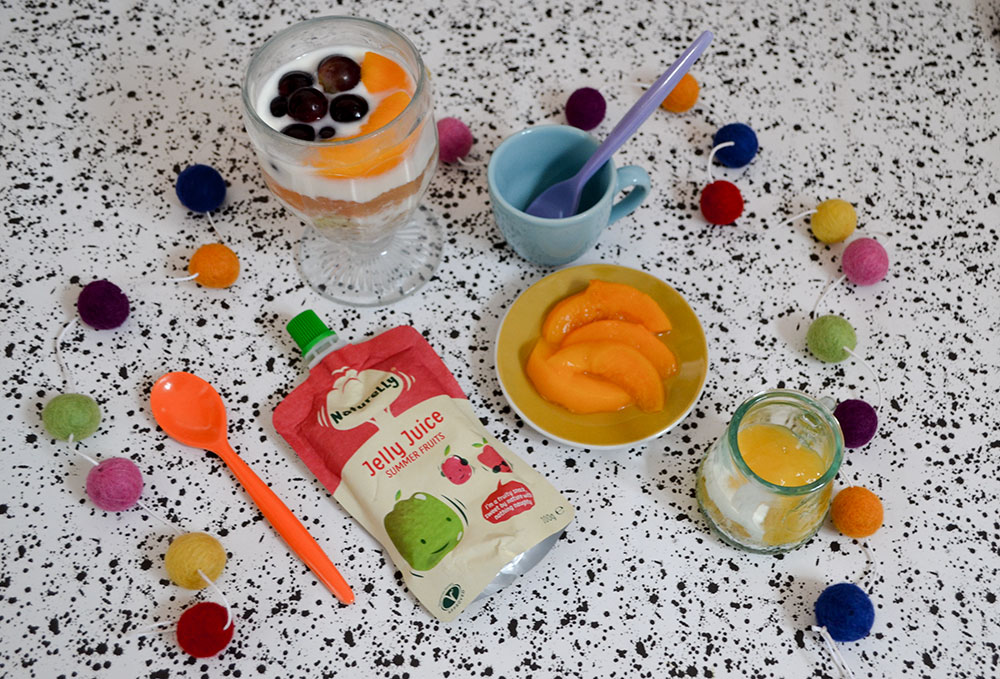 Although they are obviously so well placed for children, they're actually great for grown ups too, so I set about experimenting with a few family desserts. I think as a family we generally try to stay healthy, however the endless chocolate oranges, lindt balls and variety packs of biscuits we had over Christmas mean that I think we need to make a little extra effort to lower the amount of sugary treats we have.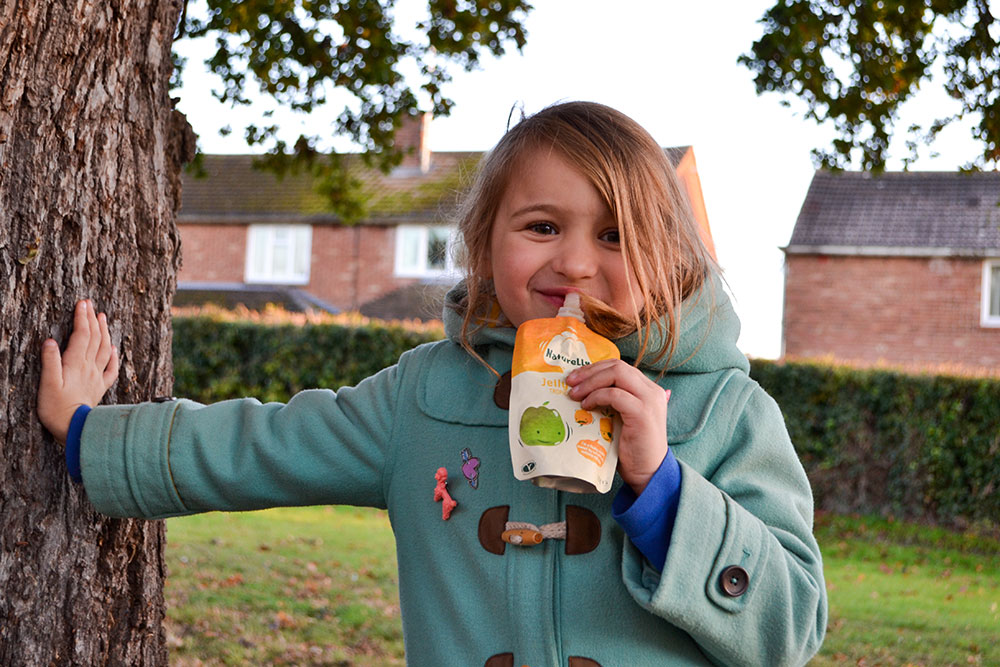 Based on overnight oats and slightly trifle-esque this was a dessert I made for Ian and I one evening. There's something wonderfully nostalgic about plunging your spoon through the fruity layers in this yummy dessert. This little healthy sundae consisted of about 20g oats with a splash of almond milk, followed by a couple of spoonfulls of plain yoghurt - you could use coconut yoghurt or another dairy free variety if you wanted to make the dessert vegan. Then a big squidge of summer fruits jelly juice, a little more yoghurt and I topped it with some tinned peaches and grapes I happened to have in the fridge. It could definitely pass for breakfast, I'm not sure if I've ever said on here before but I love breakfasts that look like dessert so this would be perfect!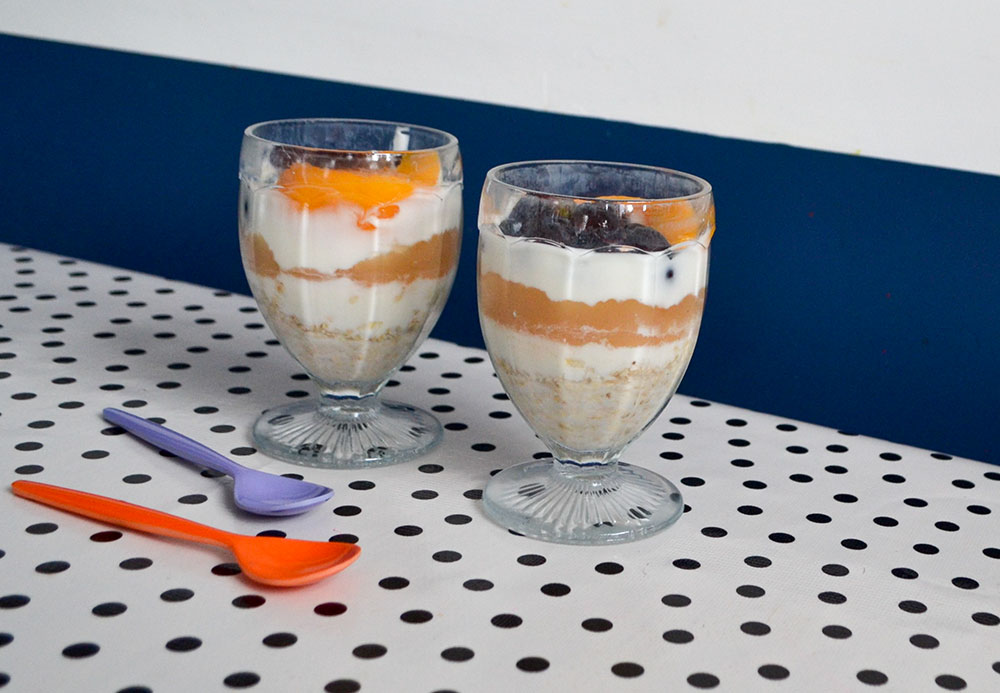 It takes so much patience to take a photo of these two both looking the same way these days!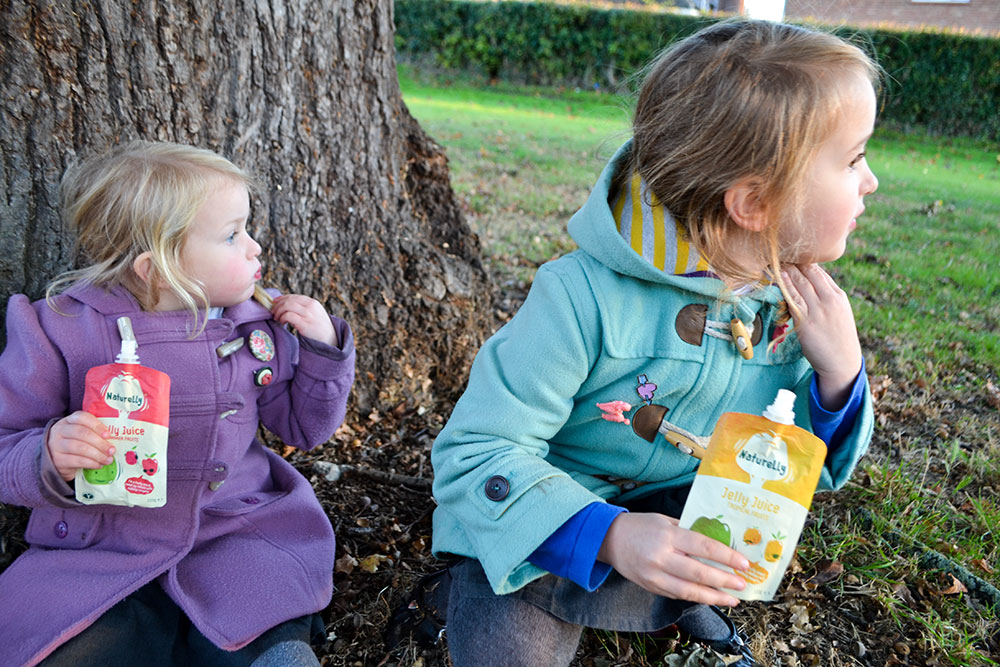 Tropical Fruit jelly pots - this was a 2 minute weekday after dinner treat I made for us all the other day. So quick and devoured in seconds! I broke up a biscuit in each pot, then added a dollop of plain yoghurt, then a squidge of tropical jelly juice and I added a slice of banana to the rim much to the girls delight!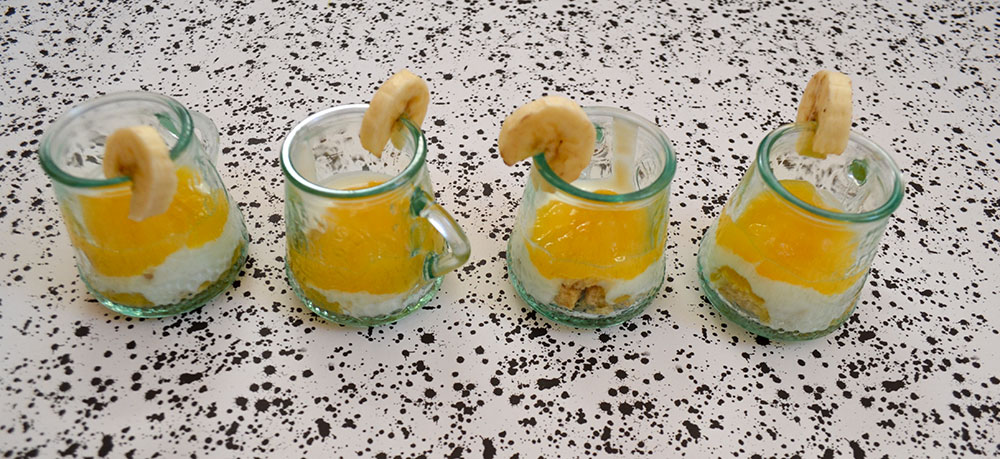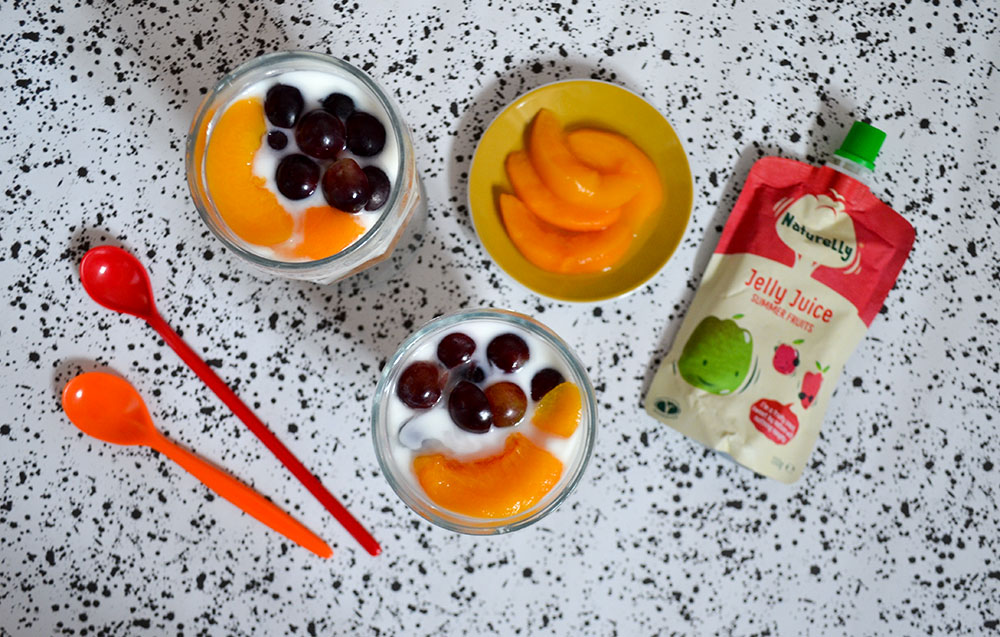 If you wanted to get some delicious jelly juice for yourself if you can get 25% off using the code Georgia25 from here. (Affiliate link). I hope you enjoy them as much as we have! xx
---
You might also like...