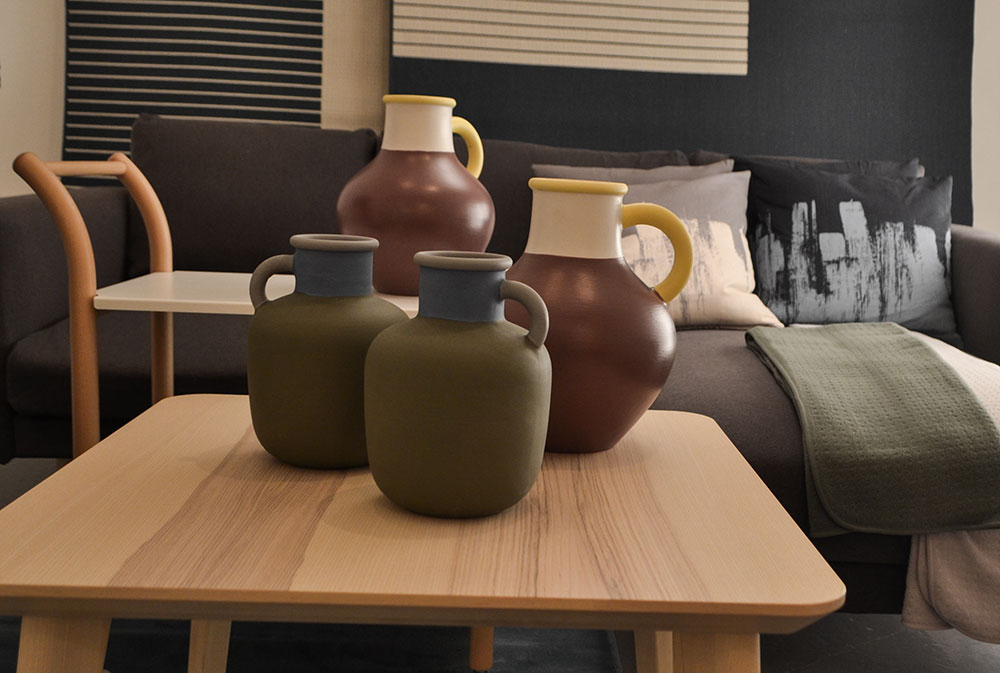 Anyone who knows me will know how much I adore Ikea, you'd be hard pushed to find an area in our home that doesn't house their happy colourful wares. Even the girls do too and it's become a bit of a family day trip if we go there - the hotdogs and ice creams at the end might have a little to do with it also! I love the affordability, functionality, their ethical ethos and more importantly the classic scandinavian design.

So I was so excited to be invited along to see their Autumn/Winter 2017 designs and to attend a Christmas wrapping workshop - I'll write about that in a separate post as I have so much to say and show! You'll have to excuse the light in some of my pictures, but hopefully you get the essence of the look. Above is the highly anticipated collaboration with Hay - I think this is going to be really popular. The colours are perfect for autumn/winter, the shapes so satisfying and layered beautifully with the narrow stripes and expressive brush strokes on the cushions.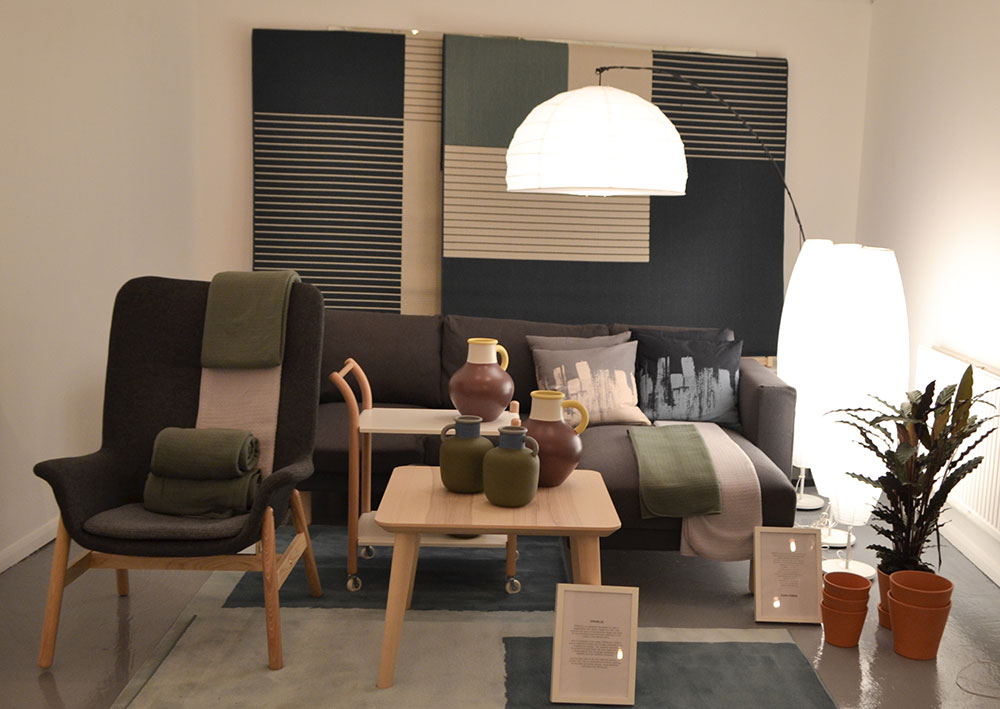 The colour lover in me went straight for this midnight tropics trend. A deeper in hue than the hot tropical looks seen at the moment, this juxtaposes teal and deep blues alongside lots of luscious houseplants (yep they're here to stay!). I loved the use of the velvet, gold and natural textures, I think this will be a great theme that you can introduce just a few elements into your home to capture the a little of the look.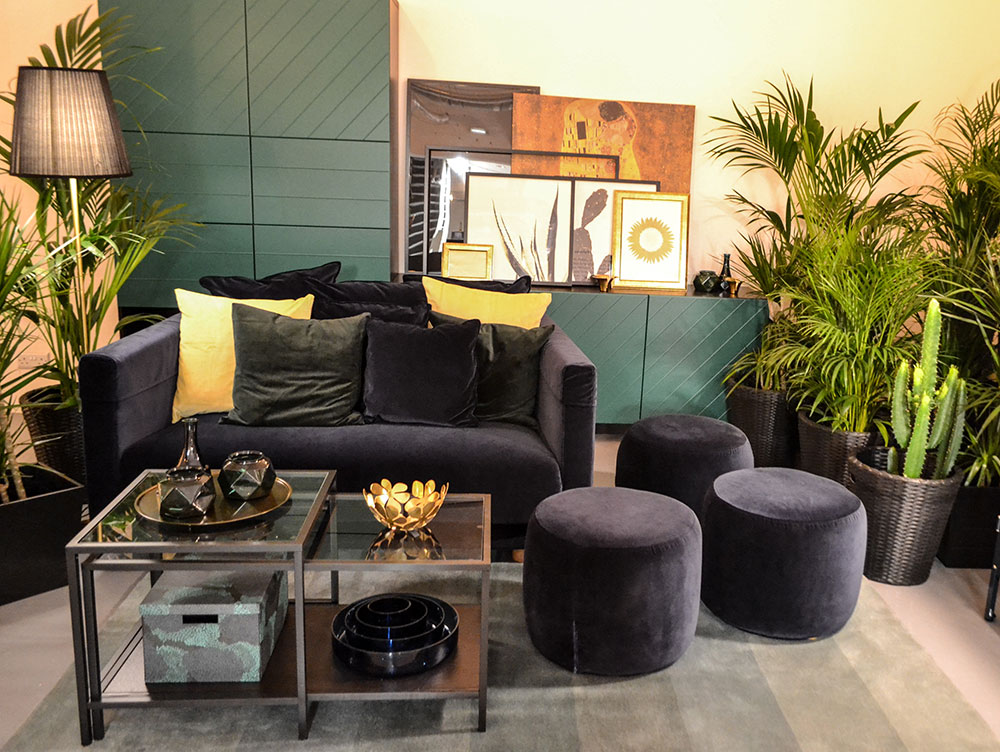 And this gorgeous sustainability range - this is great for family life, I love the little area in the middle of this table that you can grow herbs. I know how much the girls would love snipping something and putting it straight onto their dinner, definitely a great way to teach growing your own - and perhaps a good way to persuade children to stay at the table a bit longer?!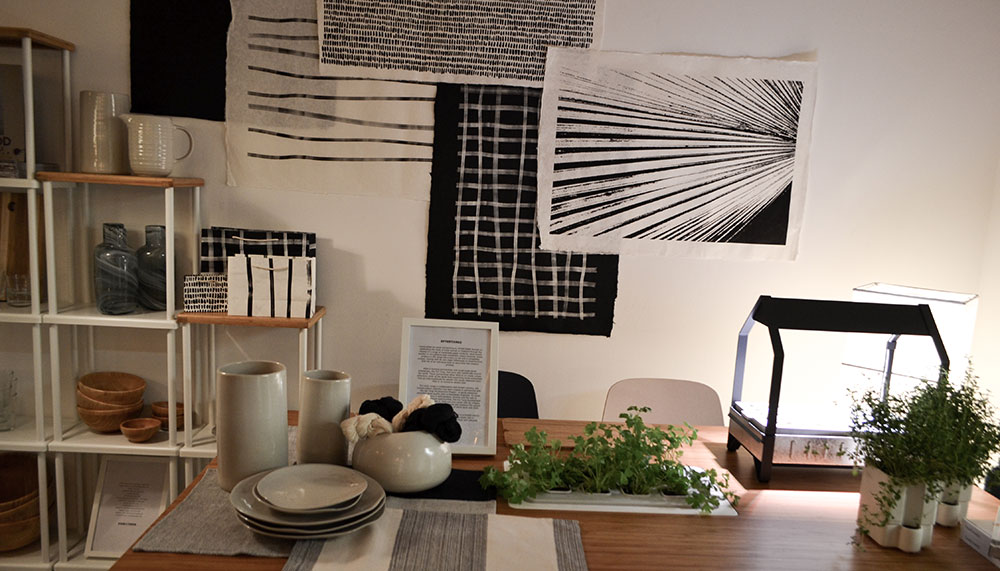 Natural tones soften the monochrome patterns, and the marbled glass, wood and woven textiles give this a really relaxed high end look. This recycled chair (below) is amazing too, such a lovely design and I can confirm very comfy for a table chair too.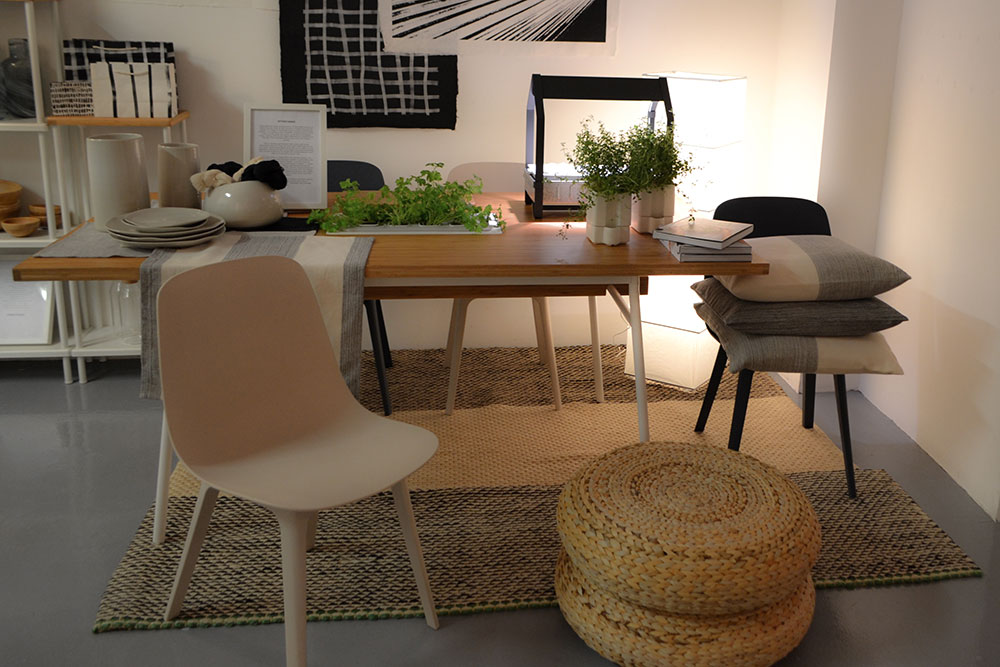 This multifunctional piece was my favourite in the utilitarian trend area - I could see this being used in a hallway. My style can sometimes become a bit fussy and I think this type of thing reins it all in and gives it a sense of order. It's so incredibly functional too - I love the space for shoes and that you can add as many hooks as you need.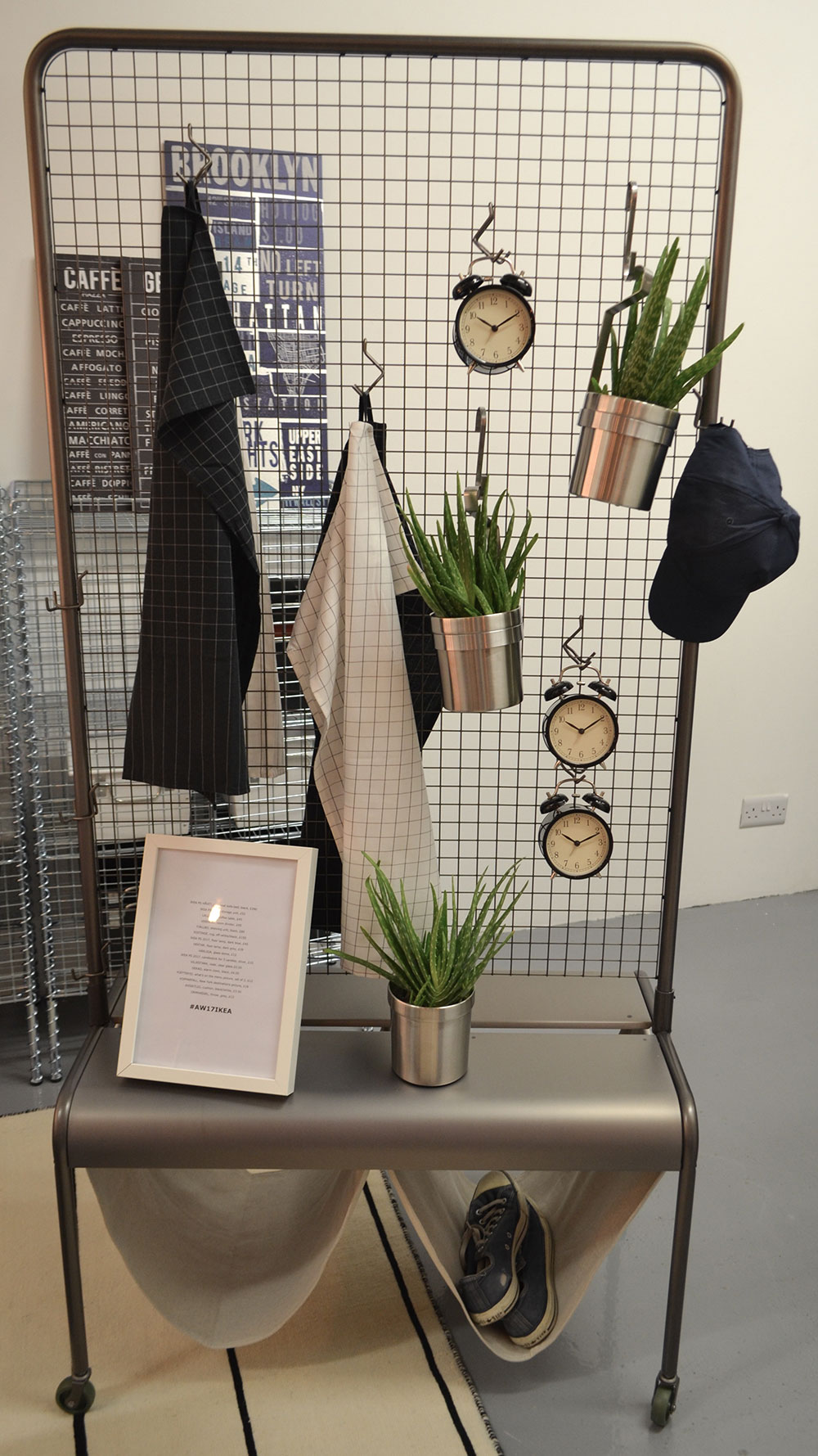 Little succulents add texture and liven up the utilitarian look.
And Christmas! I've got to say it was odd seeing Christmas at what's been the hottest point in the year so far, but it was lovely all the same! I always think Ikea do Christmas so well, always quite traditional but without getting boring. We have this rocking moose pictured and it always makes me smile, I always make sure its out at Christmas to add a bit of humour to the festivities. Ikea always have some such great ideas for simple ways to style your home, and thinking about Christmas I love the big jars inside these cabinets filled with biscuits and treats, such a sweet, effective and tasty idea.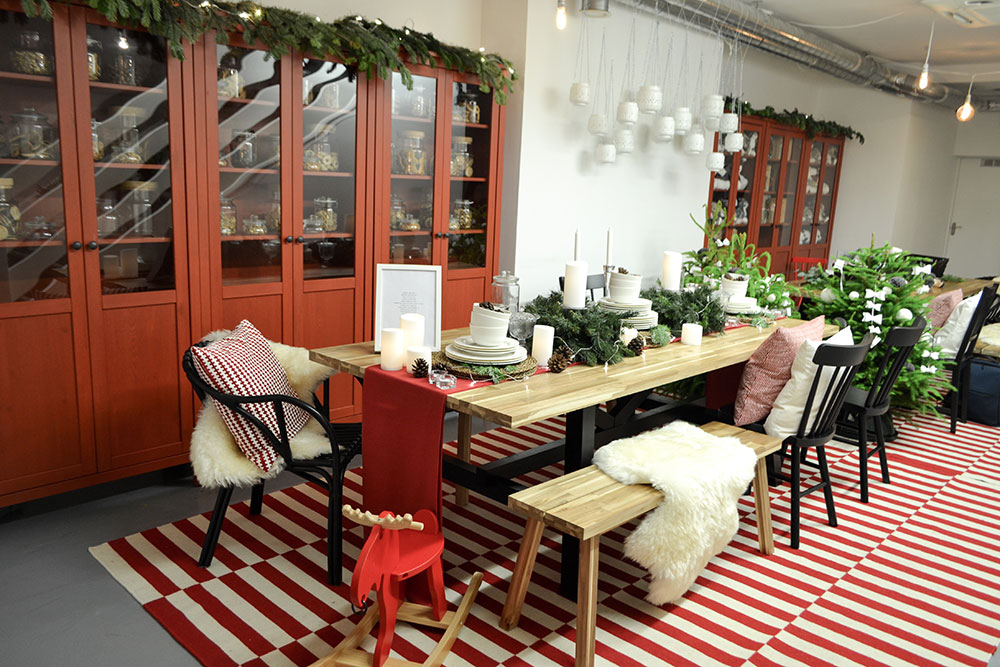 I can't wait to see these items instore and in my home! x
Posted under – Interiors, Making
Tags – Ikea, AW 2017, Interiors, Gift Wrap, Presents, Bloggers, Blogging, Live Creatively, Creative, Hay, Design, Sustainability, Eco interiors, Grow your own
---
You might also like...