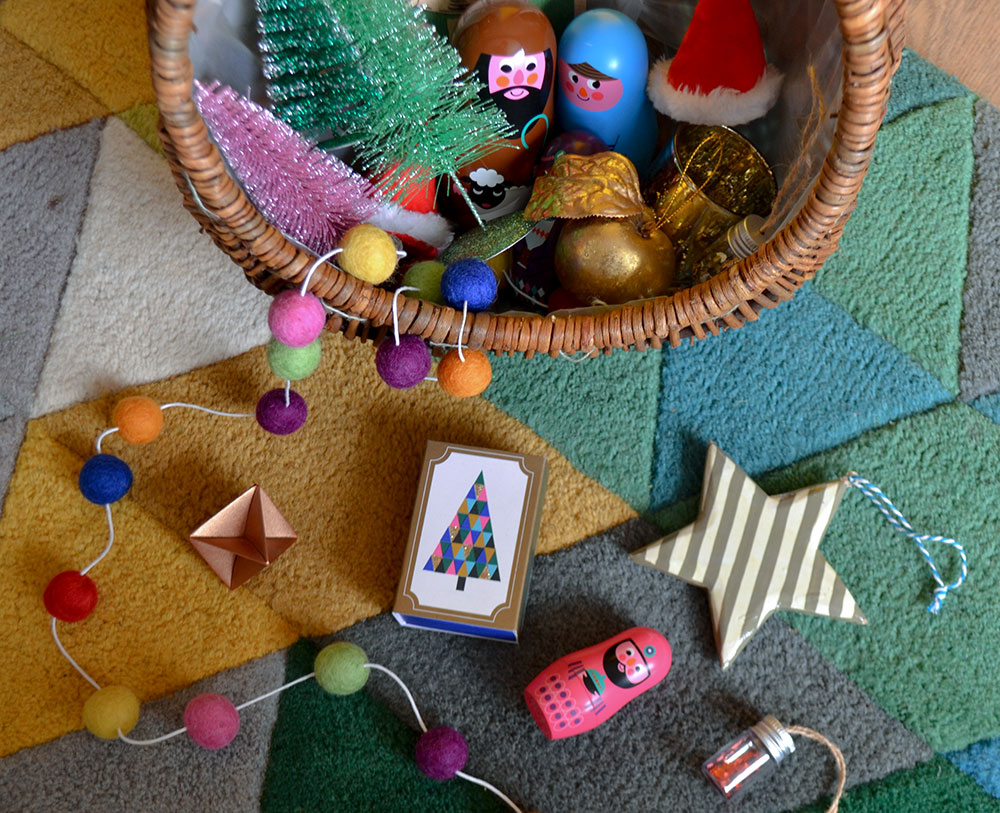 Happy New Year! I know it can be a bit of a cliche but I love the start of a new year, I love looking back over the last year and planning lovely things for the future. I think I'm going to do a separate post about all my hopes for this new year, but for now I thought I'd just take a liitle look back over our Christmas.
It's so easy to look back especially at Christmas time and think where did all that time go! But looking back over it already I can remember things I'd all too easily forgotten. I think you never do do everything, there were many things I planned to make and do that never happened, but looking over all these pictures all I remember is having a lovely time which is the main thing. Not shown is going to my first football match! At our local football club - I'm not really into football, and it was bloomin' freezing, but hearing the girls shouting at the top of their voices 'come on you carrots (its should be clarets!!) is a very cute moment I won't forget! Also the first nativity the girls were in together, an inn keeper/tango dancer and shepherd/morris dancer respectively they were so wonderful, it also reminded me just how much patience and long hours teachers put in at Christmas.
I dipped in and out of Emily Quinton's Makelight advent in December too - she created a short video for everyday encouraging you to take beautiful photos over the Christmas period. It was so fun to do and a lovely thing to take time out to do in such a busy time. Above is my Christmas prop box I used for it.
Other things I made were these paper snowflakes I did with the girls. I'd sort of forgotten about them untill I saw a post of the inspiring little button diaries instagram feed. The girls little faces when they first opened the little rounded triangles after snipping away at them with the scissors were so sweet. I hung them in the window of our home and they were such a lovely thing for us all to do as a family, and also so quick and with the most miminal amount of faff!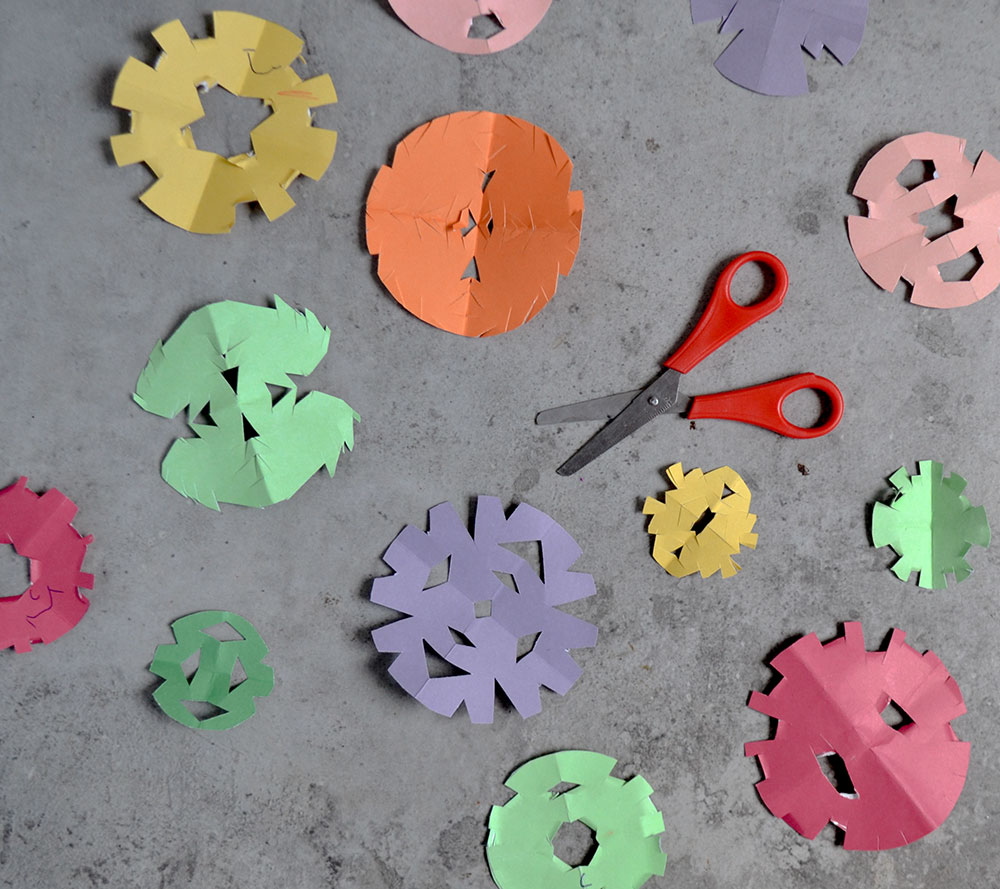 The girls also made their own Christmas cards using paper we'd marbled using my old nail varnishes. I have to say I'd forgotten how much better it is to do nail varnish marbling in the summer, and it was pretty pongy! And cutting out approx 60 Christmas trees takes so much longer than you'd think, but I think they look so good and they so enjoyed making them. I always figure that this type of thing is so handy, as its an activity for them as well as being really functional and something that they can give and be proud of also.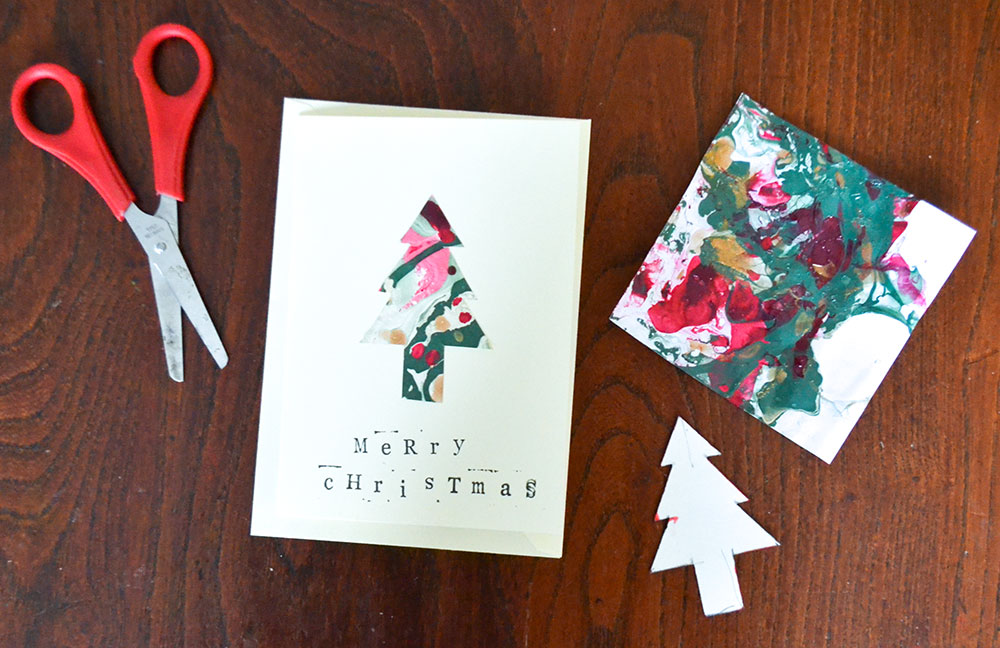 I also participated in a craft advent swap run by three sons later. For each day of December creative crafters were given a partner and you each sent a gift to someone for every day of advent. I made a little granny square kindle/notebook holder and I painted a wooden bangle. It was so nice making something for someone you didn't know, but equally knew that that person would really apprecaite something made by hand.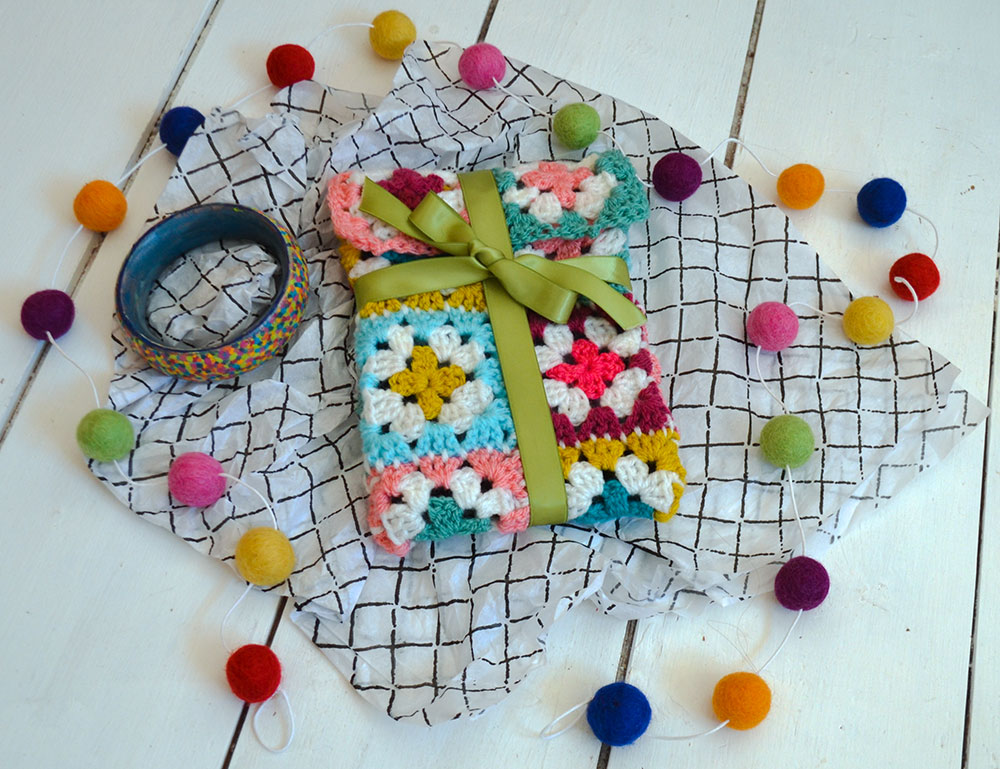 Many mince pies were eaten, far too many to be honest but they were worth it! I also love this wrapping paper from John Lewis - I found it hard to find nice designs this year but this and also another green and gold foil John Lewis design were so beautiful.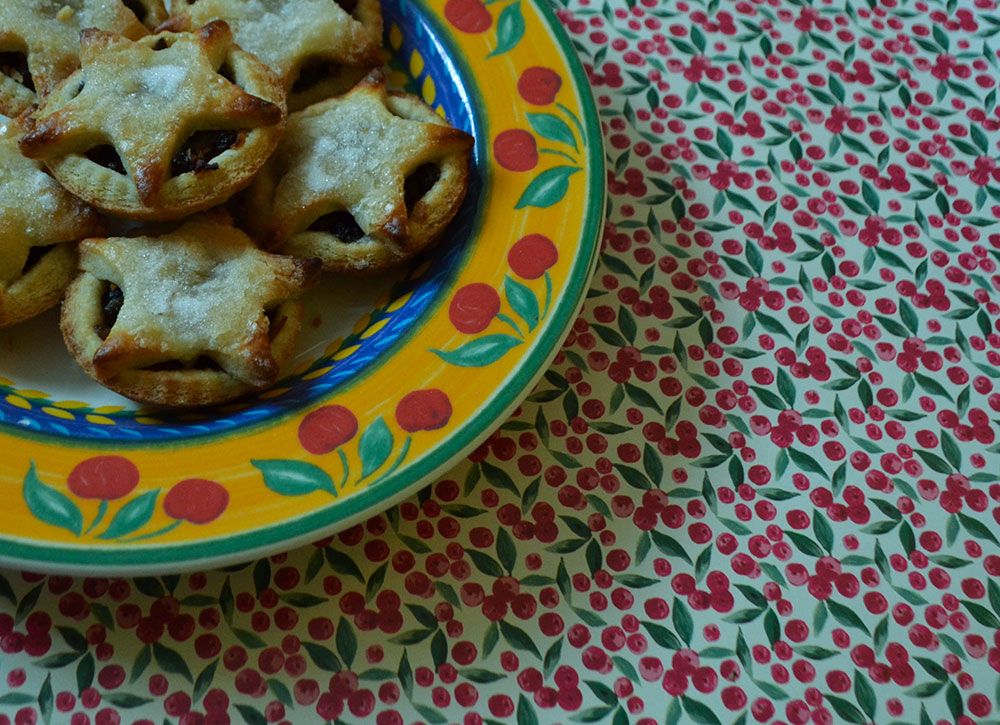 The girls decorated the tree, pretty much entirely by themselves and while it had a somewhat chaotic appearance I absolutely loved it.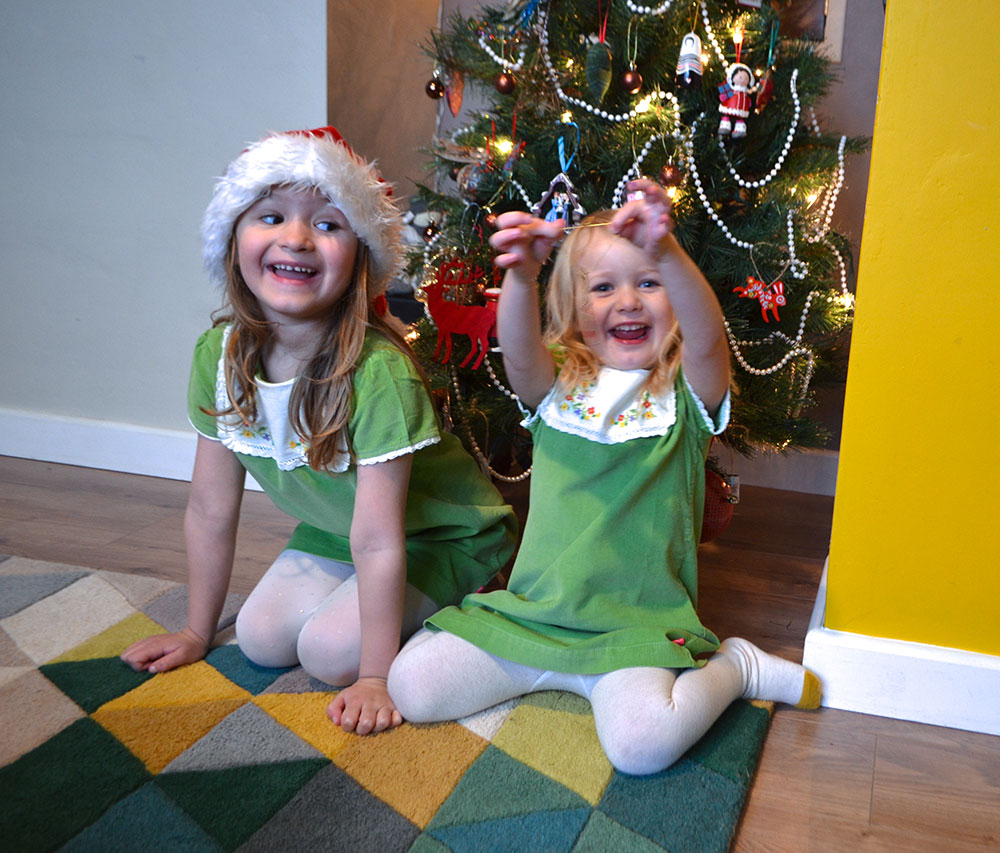 I enjoyed making the lounge festive, these black moose silhouettes were my Mum's and I adore them, they looked so stylish and minimal for me which is quite a struggle in the festive period!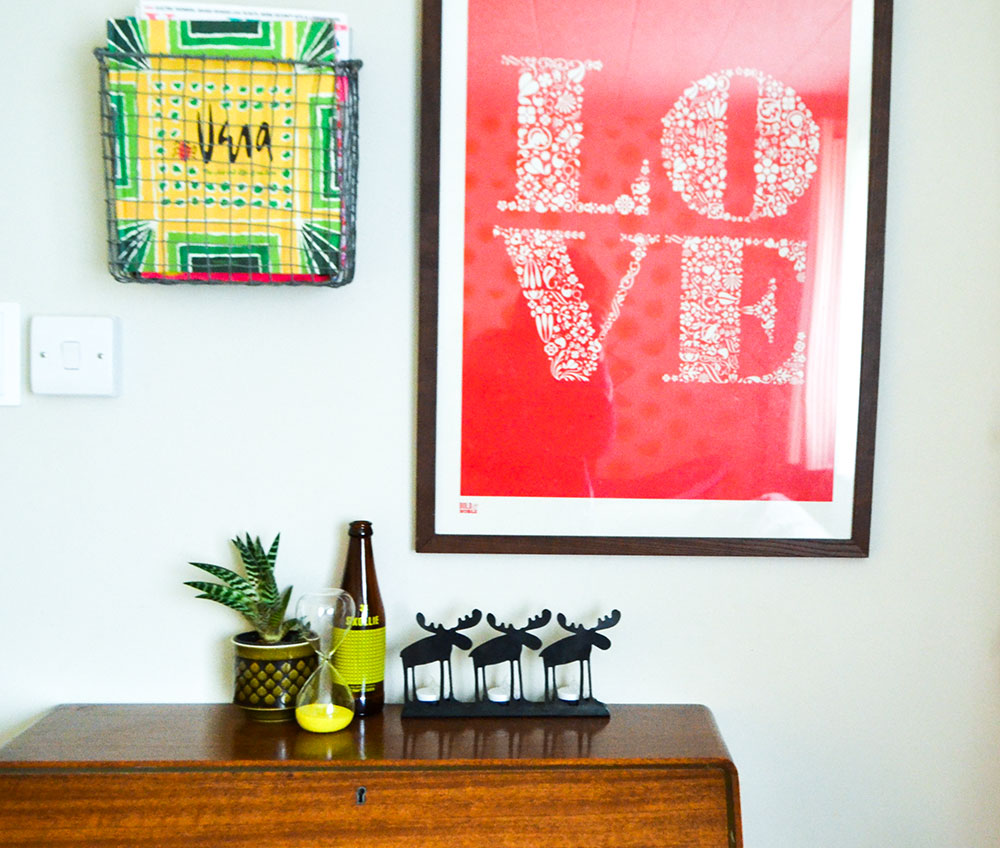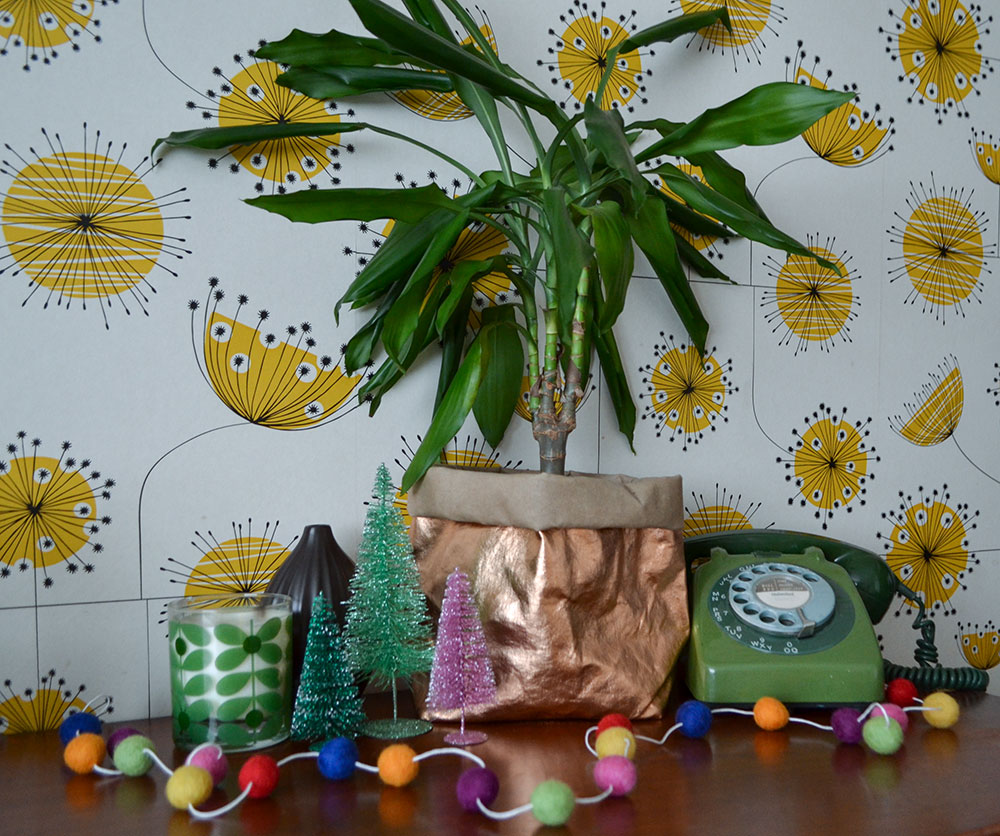 We've done this many times before, but it just always works so well - the girls painted and collaged papers and we made cones with red and white roses in for teachers gifts.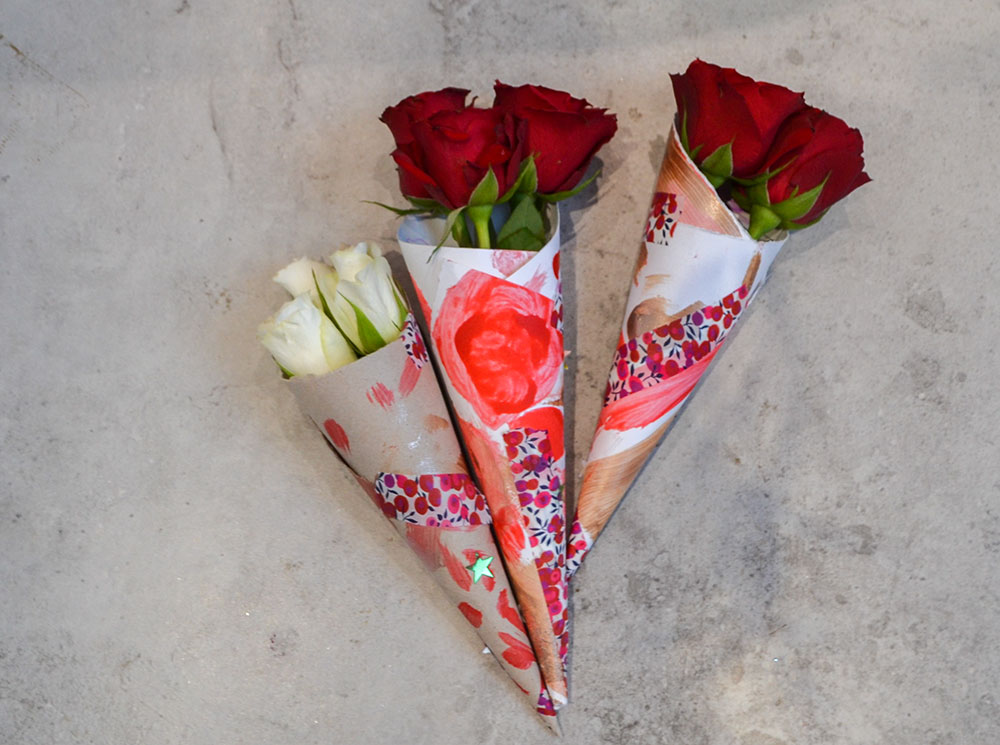 I found my old Christmas card my family sent out when I was 6 - pretty good huh?! I love the angels wild hair! My friend wrote the poem on it and its one of my favourite things. We always do a family Christmas card and this one of mine really inspired how to do ours this year...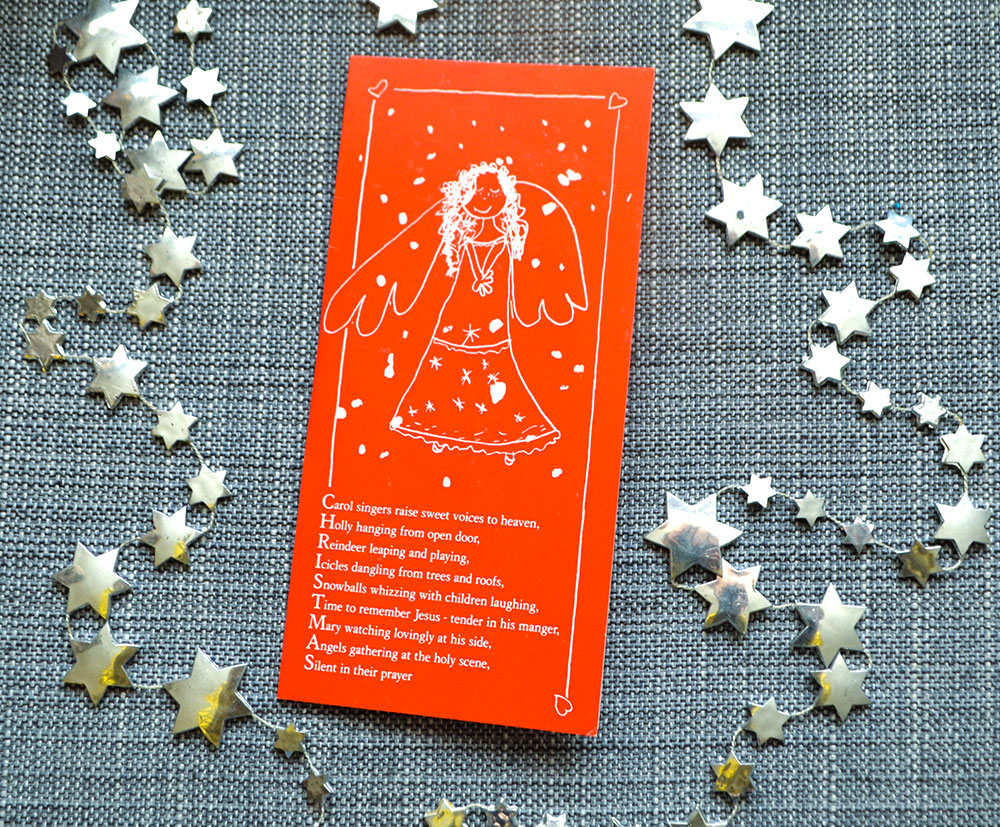 And here we are, as immortalised by the girls - I love that I'm wearing a crown! I know that lots of people don't write cards these days, and I totally understand the environmental reasons, and the fact that it is a pretty big job in an already busy time, but for me it is something that I love. I love receiving cards in the post, especially from people I might not see everyday, it always makes me so happy. Sometimes I think its these small things that make the difference rather than the overblown gifts and parties.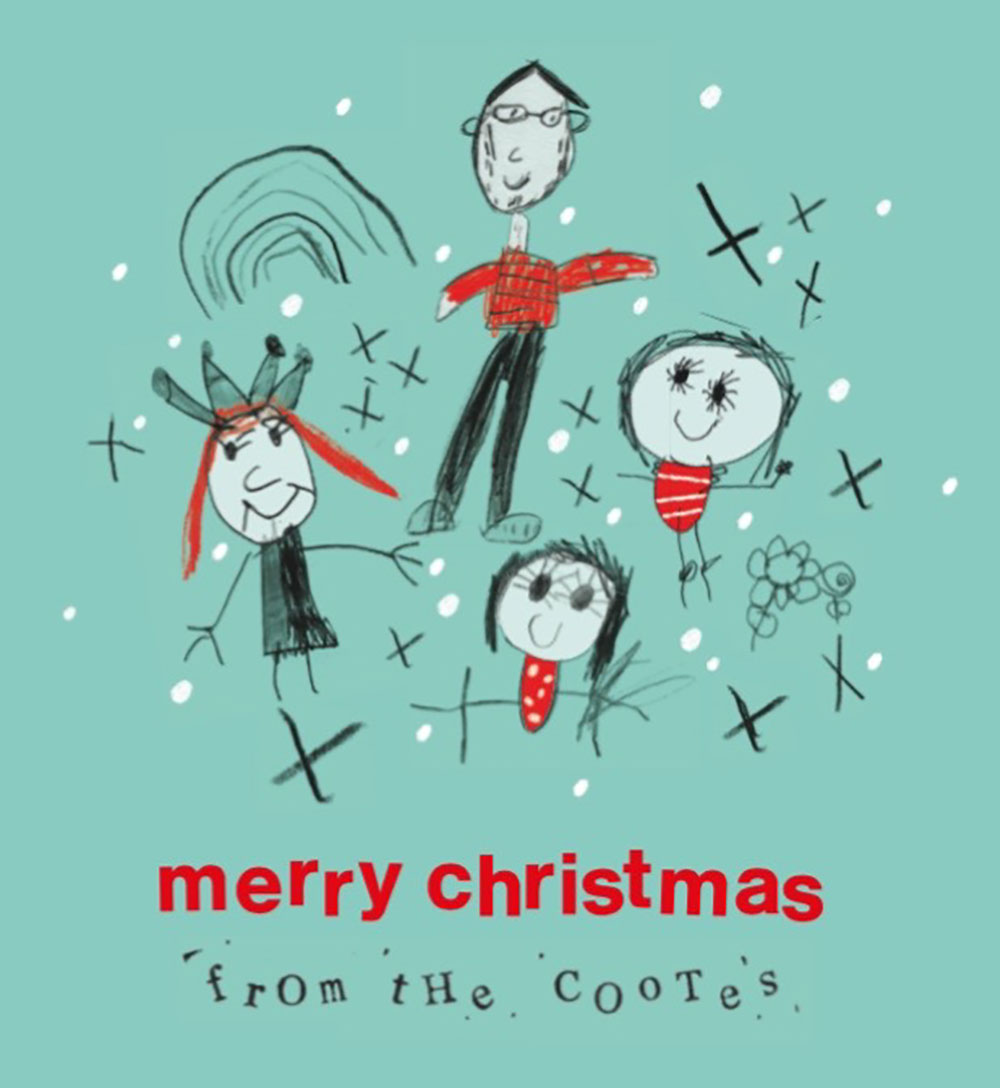 We had snow!! This happens so rarely here in the UK and generally when it does its after Christmas which I always feel is much less special. I was worried our rabbits might be a bit cold or wary of it in some way but they loved it!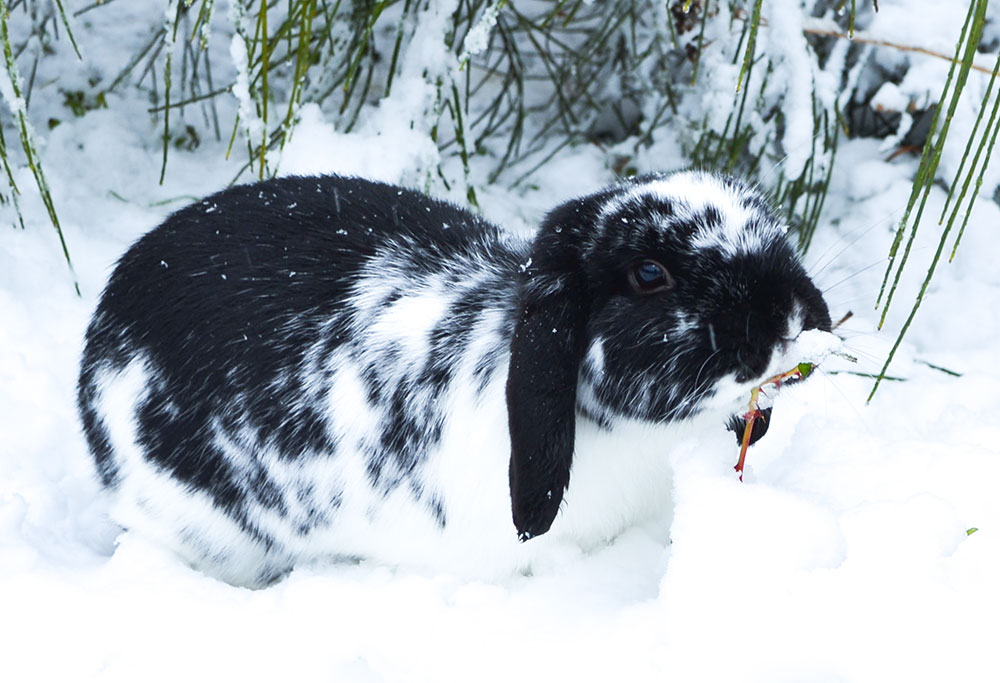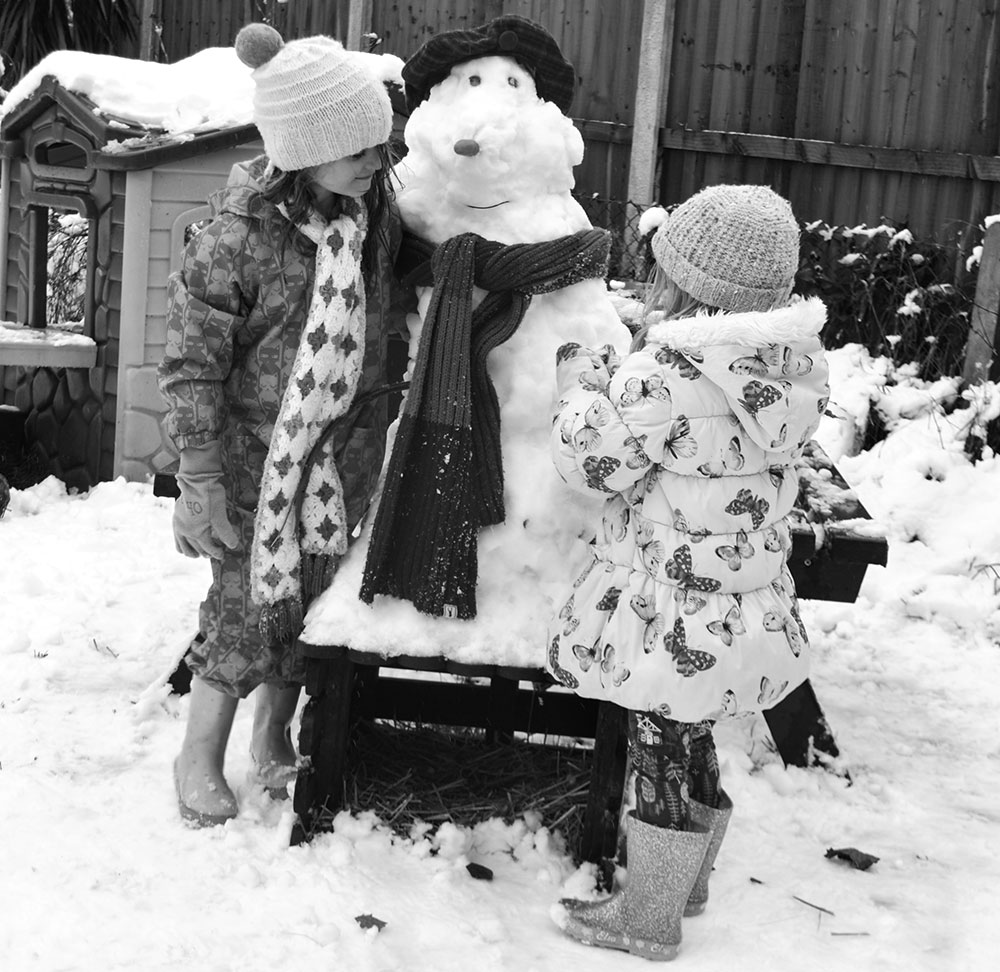 Ian won a handpainted wreath by one of my favourite designers Lucy Tiffney - CeCe took quite a shine to it too! I'm trying to convince myself that I can keep it up all year round as I love the splash of fun it creates.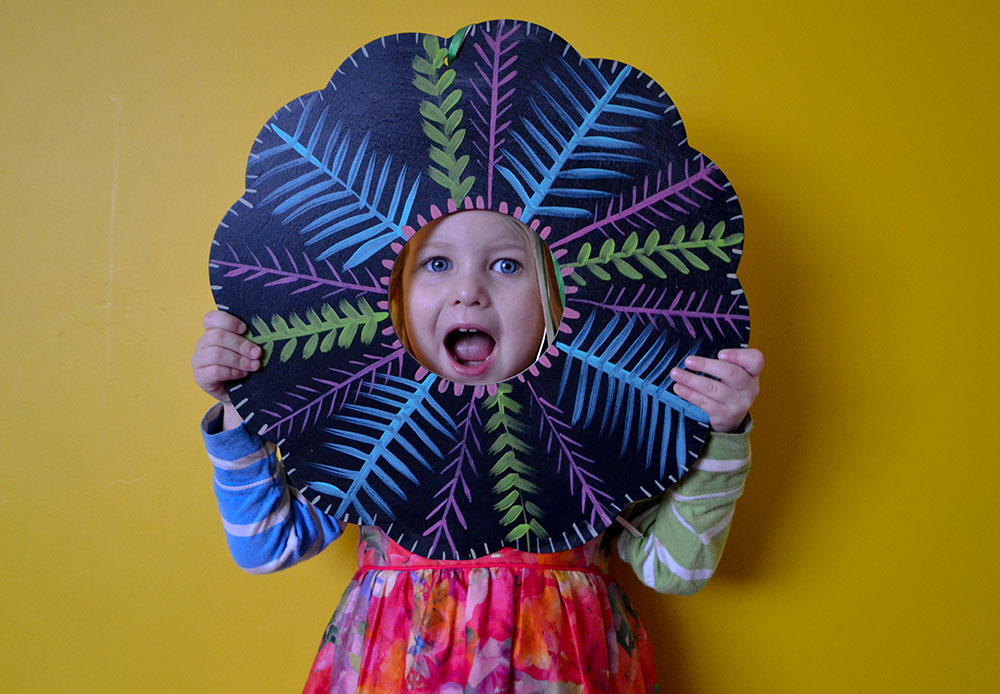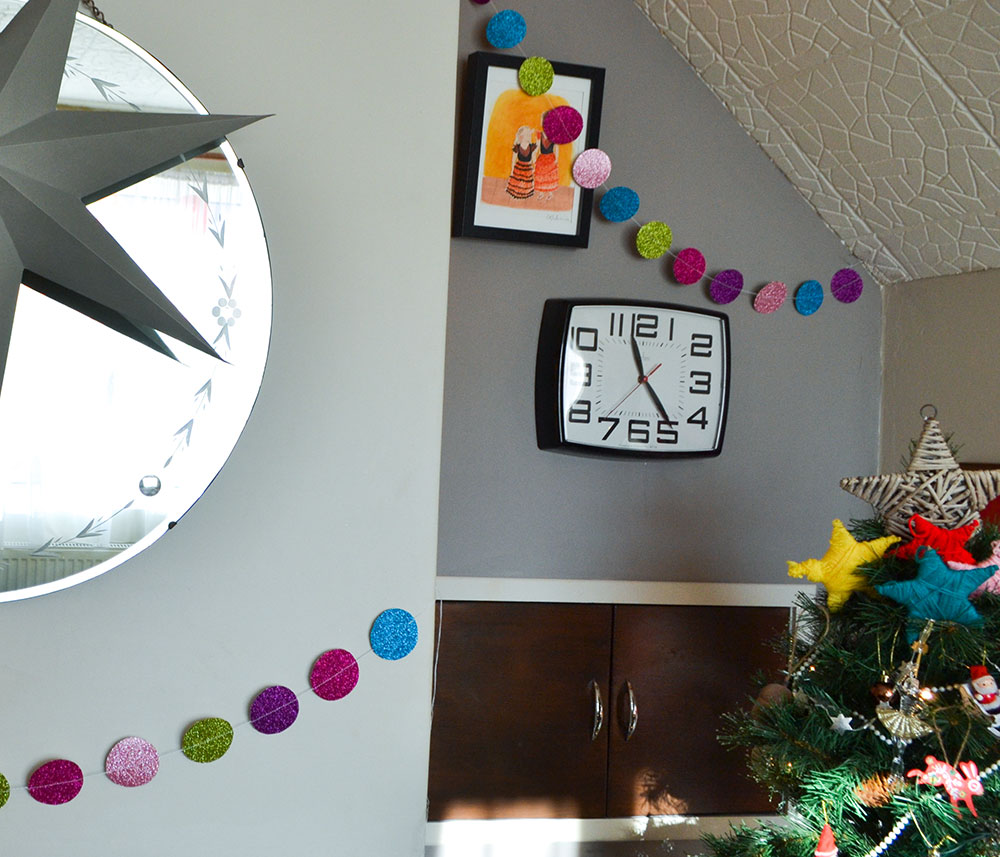 I drank many snowballs...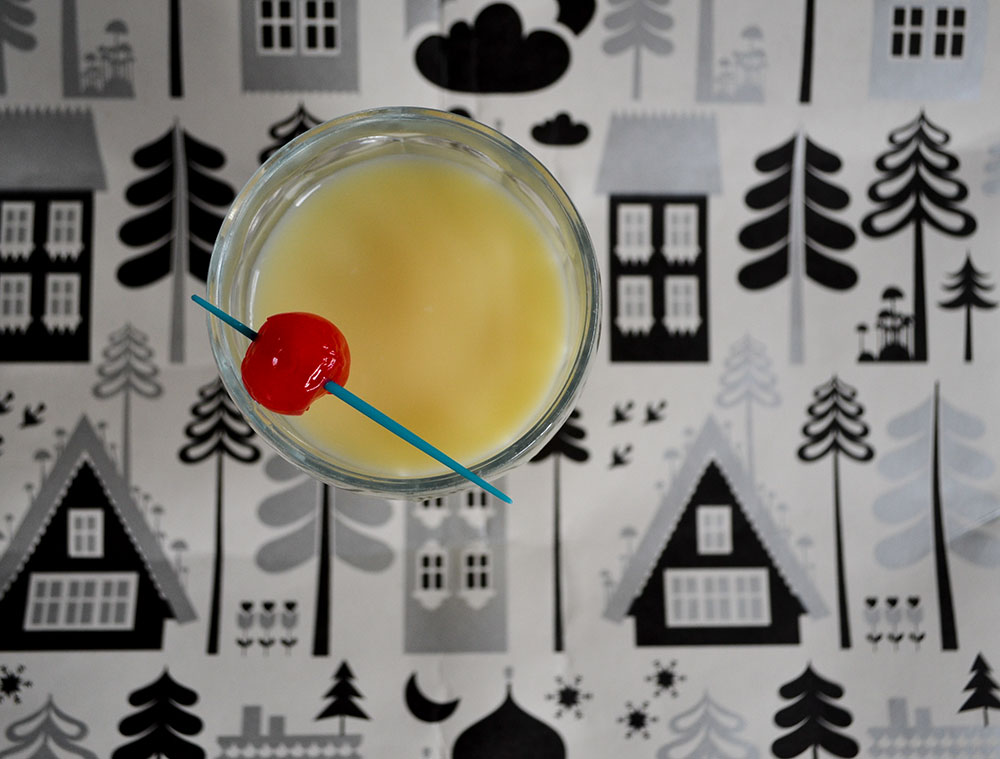 And this was the reaction far too early on Christmas morning! So joyful! This is what makes the endless baking, making and wrapping worth it!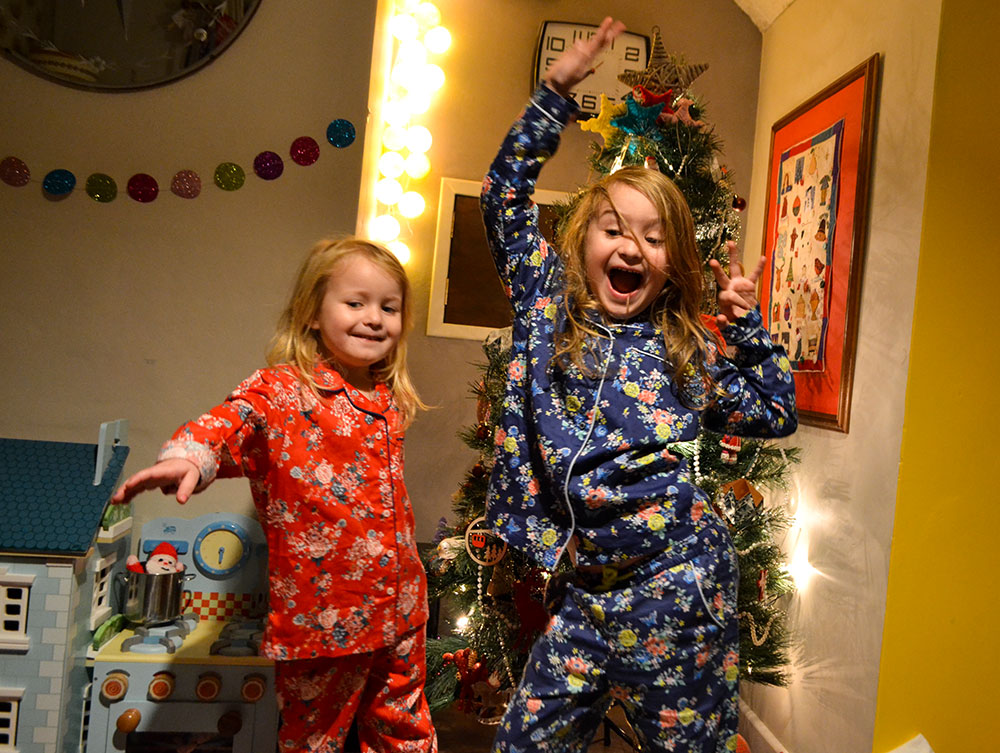 One of my favourite memories of this Christmas is these gorgeous (if slightly bizarre) festive prawns! My grandma knitted them and they were in each layer of the pass the parcel, such fun! I feel that they might become a bit of a tradition now.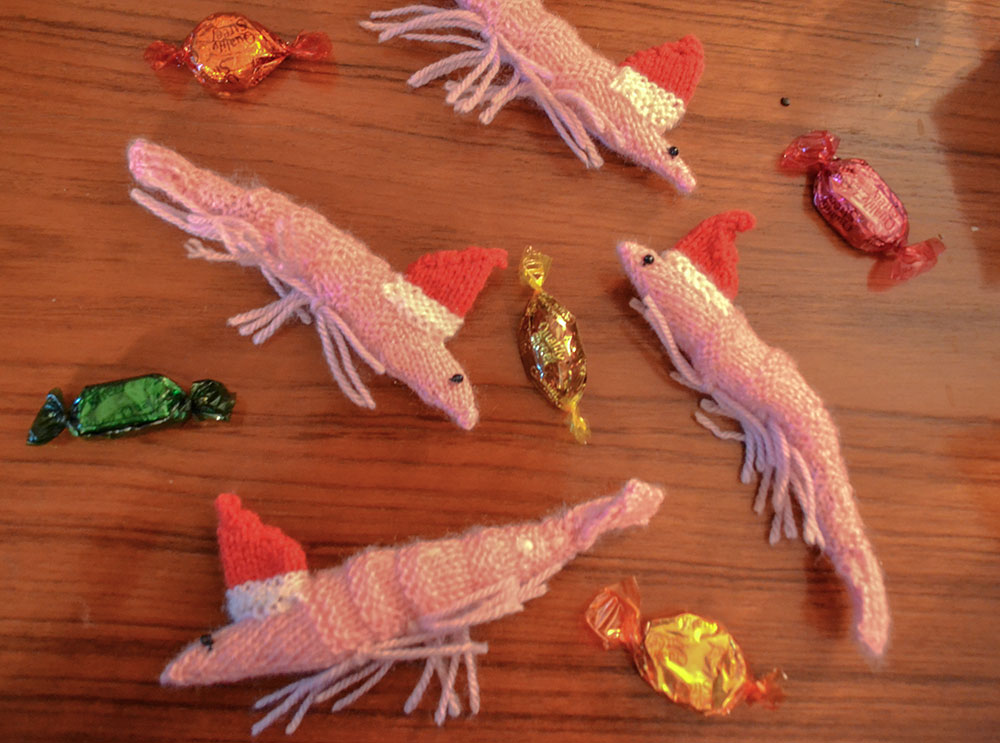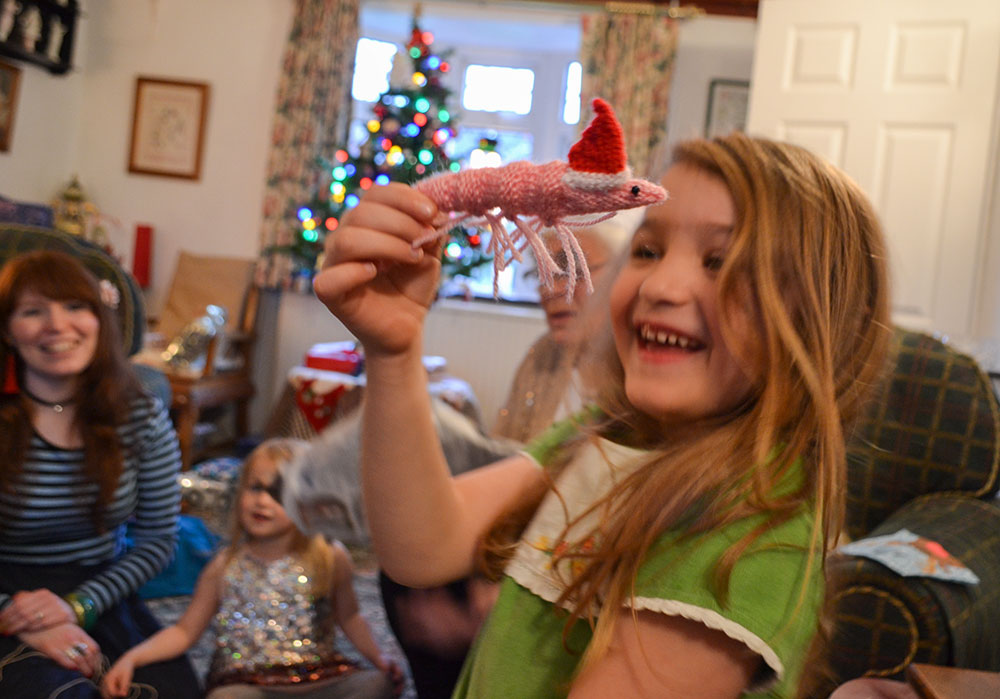 I hope that you all had a wonderful Christmas and Happy New Year!xx
SaveSave
Posted under – Interiors, Kids, Making, Baking, Flowers
Tags – Christmas, Making, Baking, Interiors, Makelight, John Lewis, Live Creatively, DIY, Kids, Vintage, Family Interiors, Live Colourfully, Bloggers, Ikea, The Bright Home, Family, Inspiration, Craft, Budget Interiors, Make it yourself, Hobbycraft
---
You might also like...