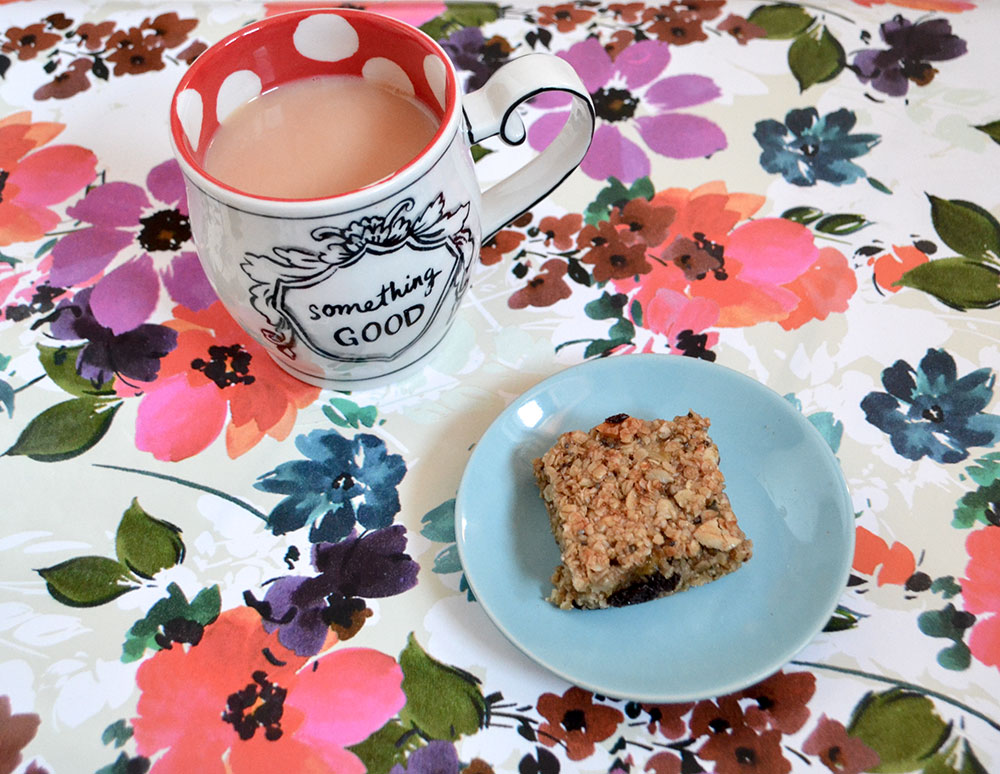 In case your Monday is in need of some sweetness here is my recipe for the fruitiest, most delicious flapjacks. It's coincidently dairy free so perfect for any of my vegan friends or those partaking in Veganuary.
Personally I know that my skin doesn't react well to too much dairy (it doesn't agree with sugar either but thats by the by!), however it is one of my biggest indulgences so anyway to cut that down is always a help. Because of this, I happened to have coconut oil in the cupboard when making this recipe one day and used it instead of butter and so the recipe was born!
I've adapted it from a recipe I got from my daughters preschool, and its wonderfully foolproof. You will always get really fruity, chewy moist flapjack - is there anything worse than a dry flapjack? The banana adds a soft sweetness and the mixed fruit and coconut oil make them so deliciously moreish.
Flapjacks are one of my favourite sweet treats, the gooey oatiness is so comforting and I love how quickly you can whip up a batch.It's perfect for making with kids as there's really not too much to it, they're always our go to bake if the girls have friends round for a playdate. And you can also easily adapt it to your tastes, if I'm on a health kick I'll sub the sugar and syrup for either honey, peanut butter and agave nectar or a mixture of both. A friend of mine added nuts and seeds which also gives another texture to the mix which I love - I've added that to the recipe below but feel free to omit if thats not your type of thing.
Banana Flapjacks
100g Coconut Oil
100g Soft brown sugar
75g Golden Syrup
225g Oats
a handful of mixed dried fruit - if you have it I like to get a mix that has dried pineapple and papaya in it too, it just makes it all the more fruity
About 15g mixed nuts and seeds, I like a mix of flaked almonds, chia, pine and sunflower seeds.

Melt the coconut oil, syrup and sugar either in the microwave or in a bowl on top of a pan of water.
Add the oats to the mixture and stir well.
Chop the banana and add the dried fruit and nuts and seeds.
Line a baking tray and press the mixture into the tin so that it is flat on the surface.
Cook for approximately 20 mins at 200 c or gas mark 5, I usualy check on mine at 15 minutes.
Leave it to cool in the tin, cut into squares and devour.
I hope this makes your week all the sweeter - please let me know if you give it a try.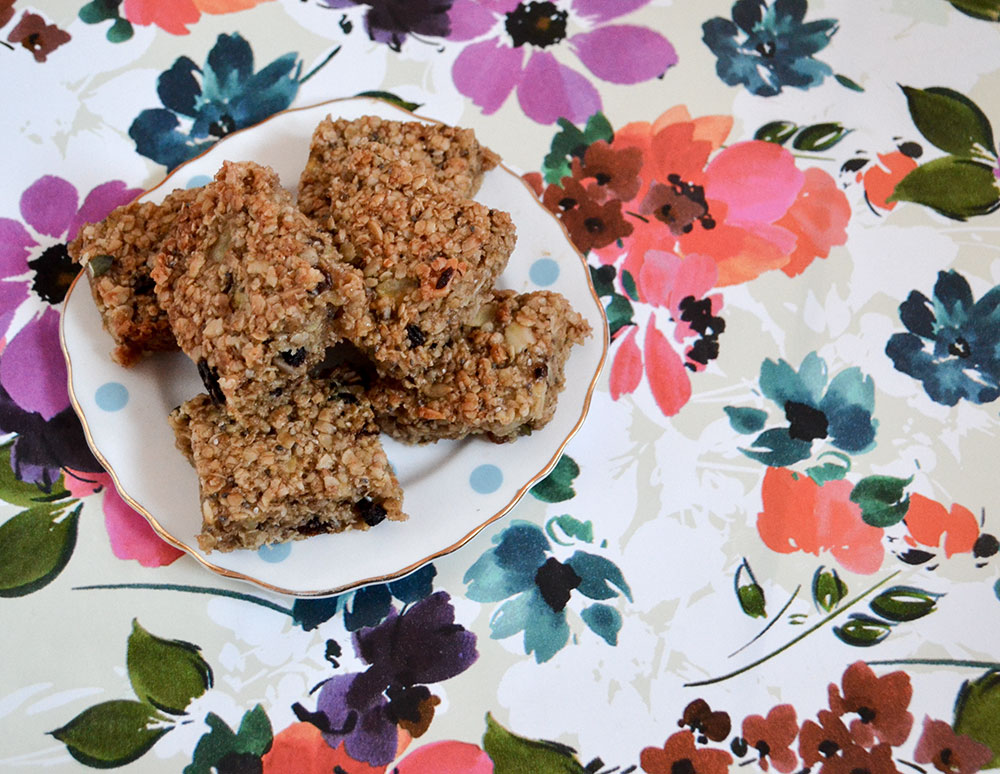 Posted under – Baking
Tags – Flapjacks, Banana, Baking with kids, Dairy free, Vegan, Sweet Treats, Family Cooking, Everyday cooking, Cooking wth kids, Oats, Coconut oil
---