Hands up who has the post bank holiday blues? Meee! I'm pretty tired from doing lots of things outdoors (that and my first back to school/preschool run), I've definitely over indulged in chocolate eggs, and the house is still full of cake crumbs and toys but oh it was so worth it!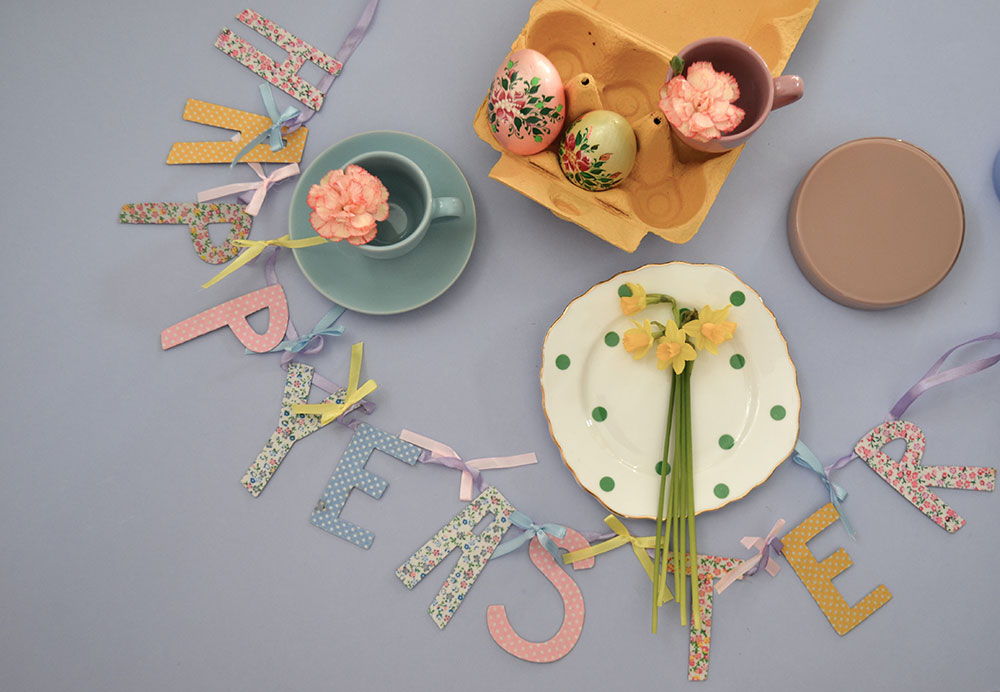 It was that lovely mix of being able to do things, but also have a bit of time to laze around also. I made these bunny ear crowns for the girls and a few of their friends, it's a twist on a crown pattern I did a long time ago which worked really well. This still needs a few tweaks, as the ears don't quite stand up, and I think I'd put in wire for more bendability next thime, but they loved wearing them! I'll put a tutorial up here once they're sorted. They were a great way to use up small ish pieces of fabric, and of course the kids looked unbelievably cute in them!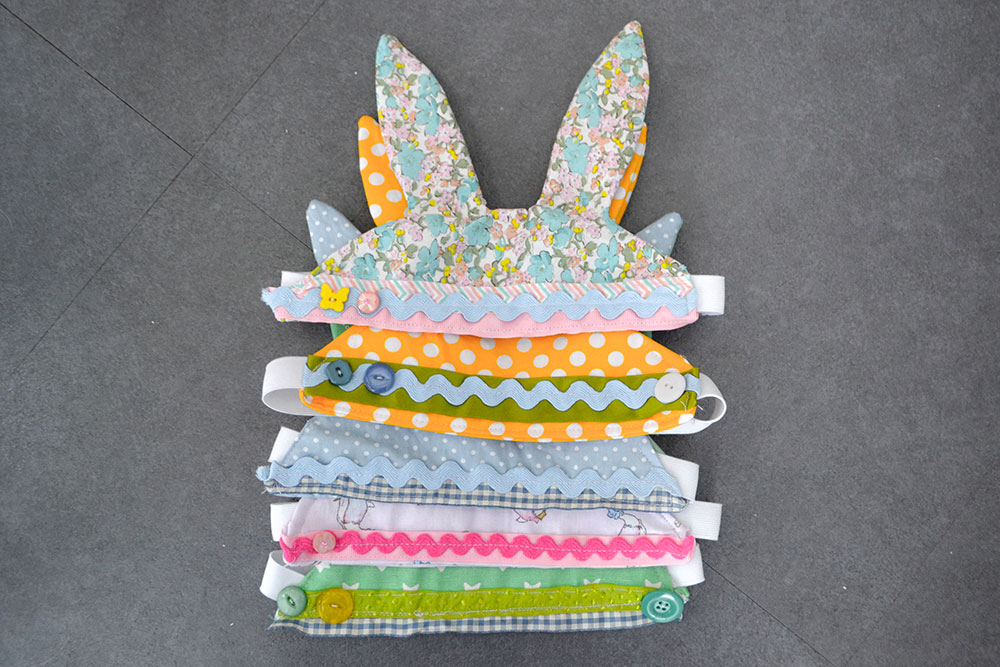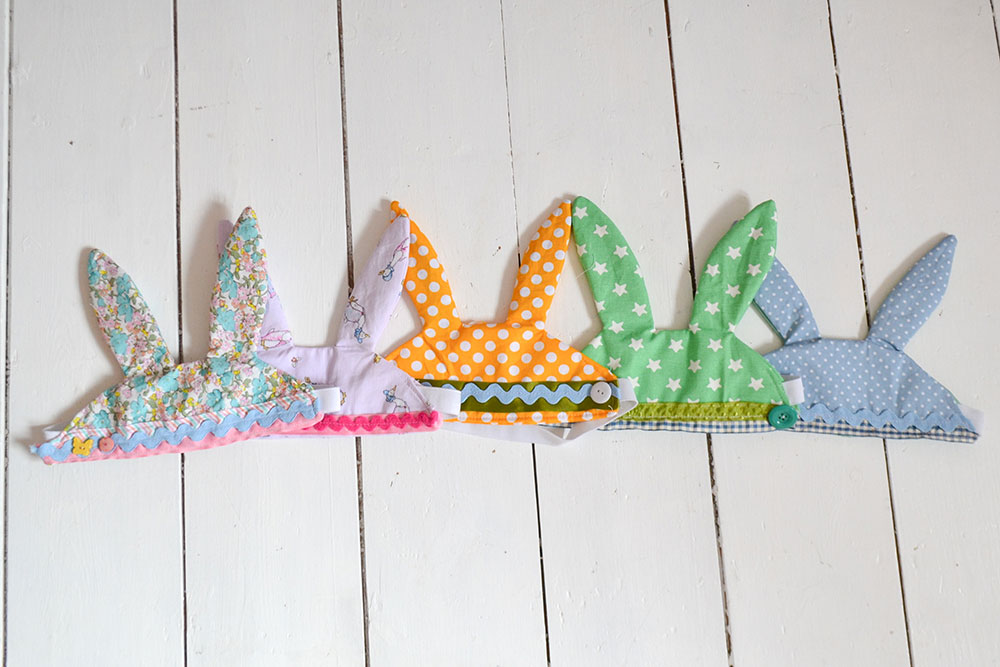 We visited my Grandma on the Saturday and I decided to make an Easter Cake. I pretty much decided that I would the night before, so it had to be something easy - so I made a victoria sandwich cake following the Mary Berry recipe here, but instead of the usual jam and buttercream in the layers I used dulce de leche and freshly whipped cream for an extra indulgent treat. I have made dulce de leche in the past, but I didn't have time this time, so used a pre-made can (totally doing this next time as really waiting for 4 hours with a can of consed milk boiling is pretty boring!). I also used this scalloped edged baking tin from Hobbycraft for the mixture which worked really well, as it sort of made it look like the whole thing was a lot more effort than it was if you know what I mean. I then topped the rather precarious pile (the drive to my Grandma's was quite tense!) with dulce de leche, cream and smashed up mini eggs. I also applied a little edible gold spray because I am a serial faffer! It tased delicous, but it was a bit of a monster to slice. But because I'd used fresh cream it needed to be eaten all up anyway, so that didn't realy matter.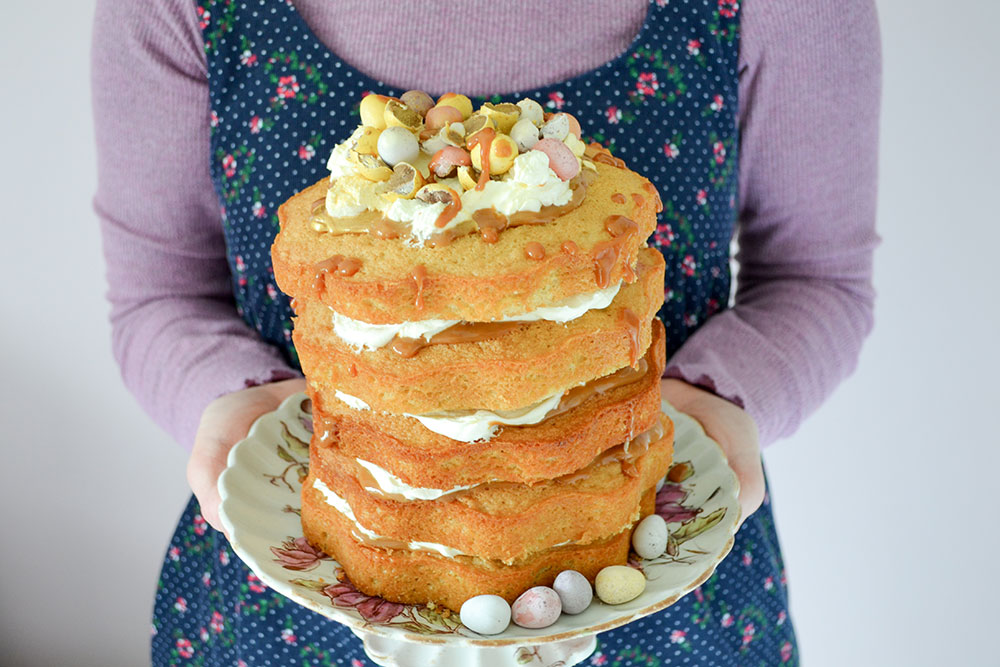 CeCe baked some Easter shortbread for her friends. She's come on so much with cooking, aside from a little kneading from me she prettty much made the shortbread from start to finish. Don't get me wrong she makes a right old mess, but I love to see her little concentrated face rolling and cutting the dough, so cute! We found out the school that she'd gotten into today and I just can't believe that my littlest one will be heading off to school soon. I almost want to stop time and keep her this age for a tiny bit longer, but then I know how much she'll love it and how each stage she gets lovelier and lovelier (albeit with her dramatic tendancies and diva like ways!).
Our Easter table wasn't particularly photo worthy, but this table cloth a friend made me and these colourful chicks made me smile.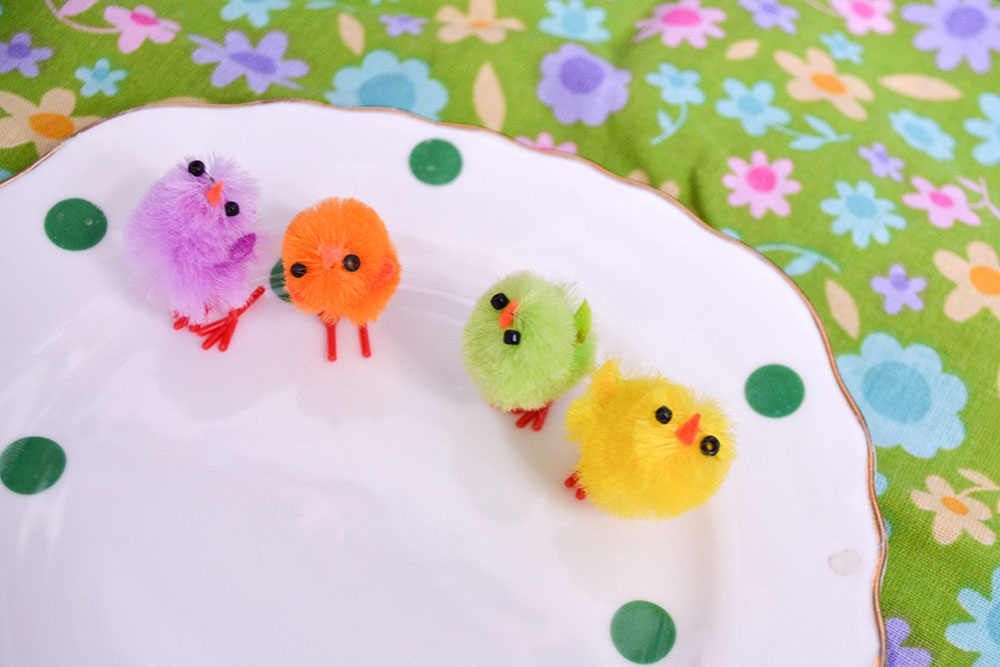 Little girls clothes, I mean they just get cuter don't they?! I love this little outfit that Delilah completely styled up herself. To be honest, had I chosen it for her I'm sure she wouldn't have wanted to wear it! I love the full on floral and the braces which were actually mine from when I was younger. The hat was in the M&S christmas sale and she absolutely adores it, I think I'm going to have to try and get one for CeCe next year also. Clothes can be seen as so frivilous, but I love how my girls get to express themselves through their clothing. That sort of sounds a bit pretentious, but although they do pick some properly strange combinations, they definitely show their little personalities and I love that. Leting them choose does teach a really basic form of automony too which I think is really important, it's just learning to brave all the stares from people when my littlest one refuses to wear a coat on freezing days and and boots and ear muffs on the sunniest of heatwaves!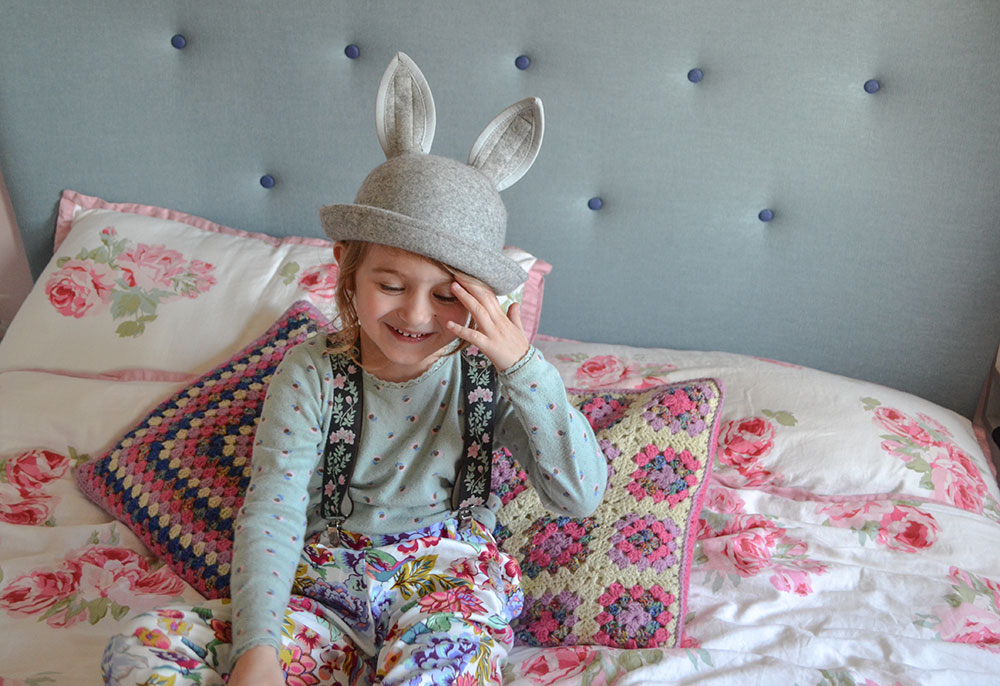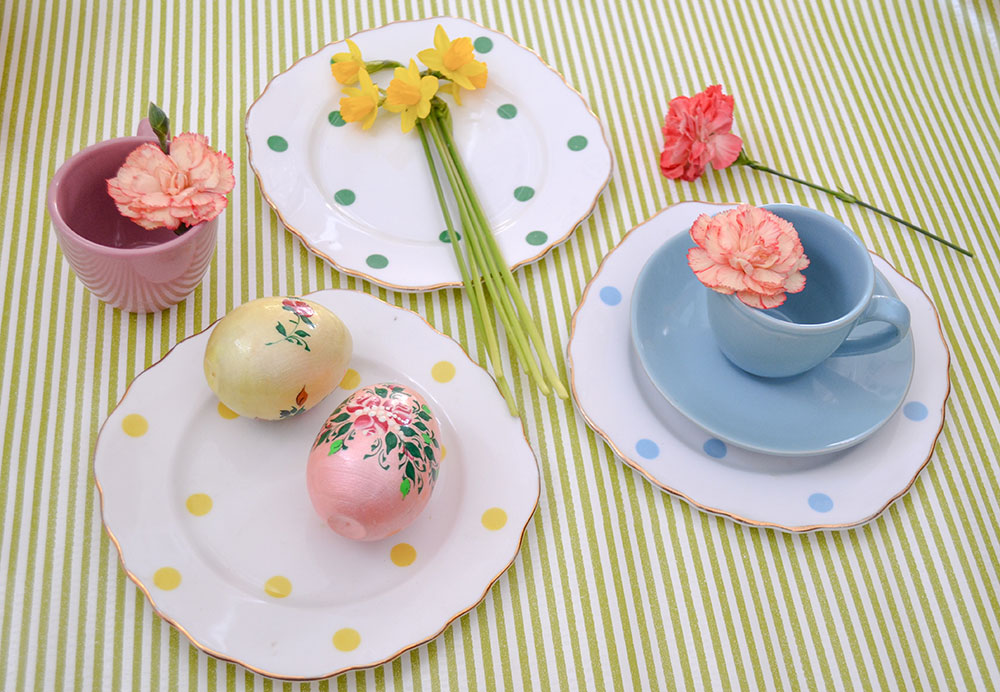 The two decorated eggs above I got when Ian and I were on Honeymoon in Prague, I absolutely love them and would love to get more.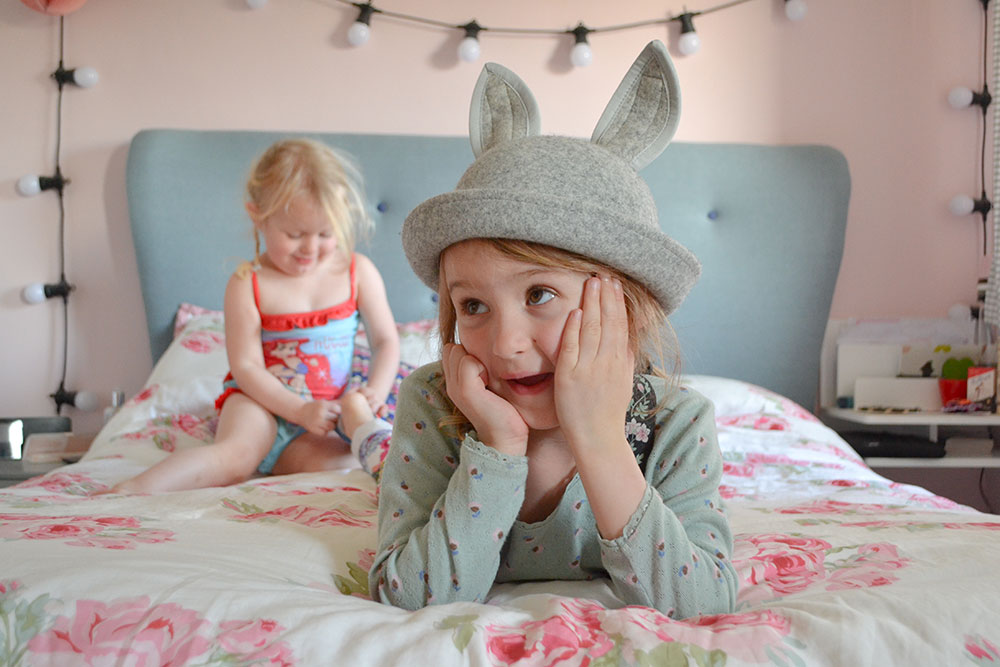 So many gorgeous spring flowers around too. We went to Norsey Woods for the first time last week and although absolutely beautiful, there weren't any bluebells at all. But just a week later a full on carpet of them was laid out for us. Norsey Woods is only about a half an hour drive away from us and it was the first time we'd been this year, it's perfectly unspoilt and even with lots of visitors feels quite secluded. We took a picnic and hot chocolate and it was wonderful to sit in amongst the woods, the girls loved finding minibeasts and smelling all the flowers.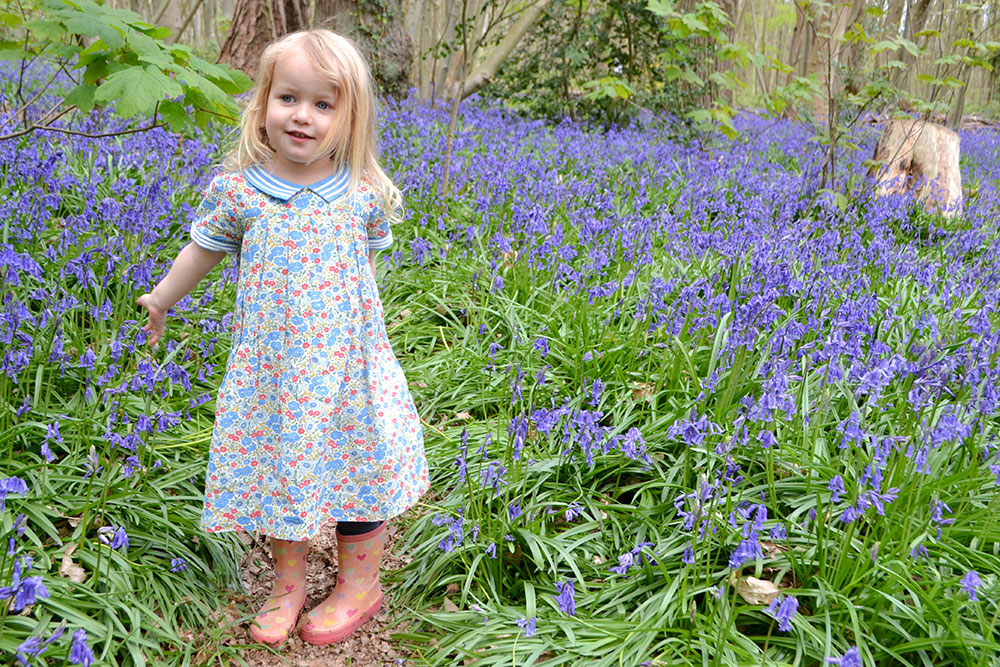 My friend Jane crocheted this little Easter bunny, isn't it gorgeous?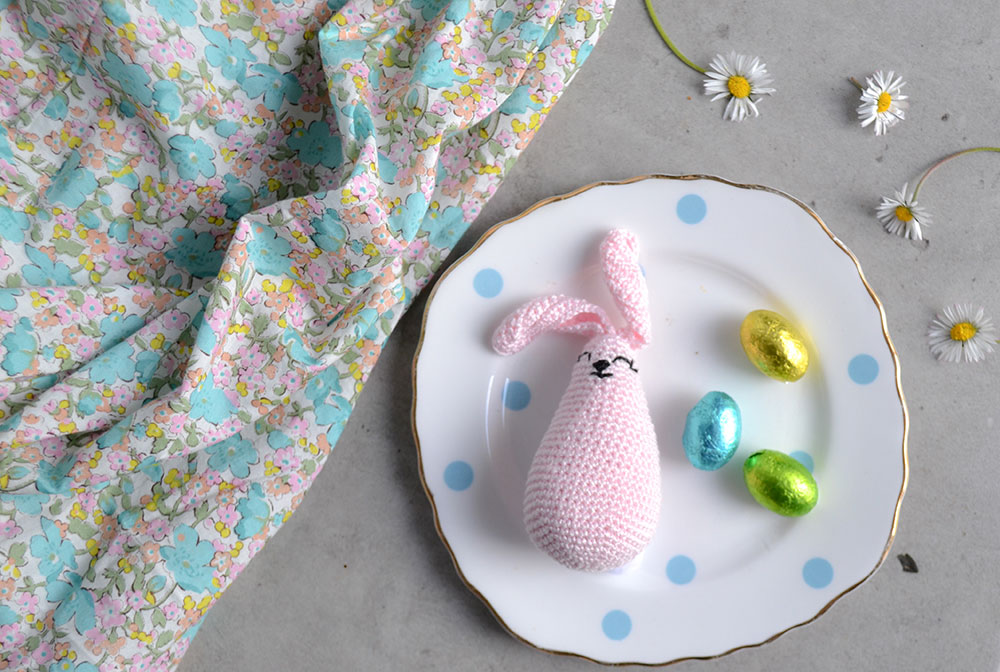 My parents got the girls new dresses from Boden for Easter and they adore them, they're the perfect mix of looking fairly traditional, fun and still really comfy, they love wearing them.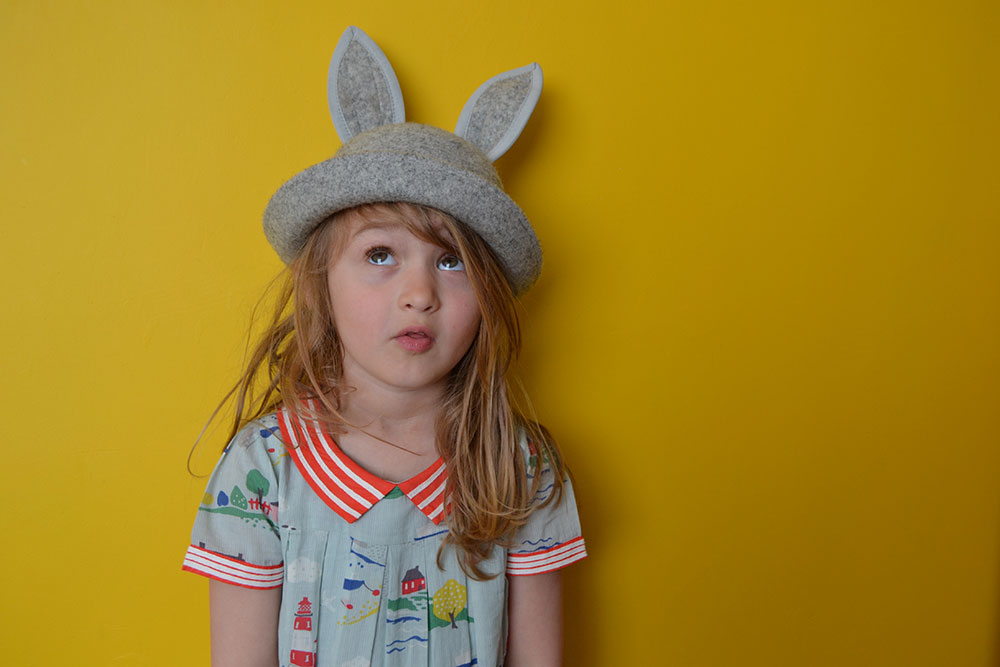 I hope you all had a lovely long Easter weekend also. I might take a quick nap before the school run starts again!xx
Posted under – Interiors, Kids, Making, Baking, Flowers
Tags – Dorsey Woods, Bluebells, Easter, Making, Baking, Easter Bunny Ears, Hobbycraft, Wilton Cakes, Boden, Vintage, Essex, Days out with Kids, The Bright Home, Colourful Interiors
---