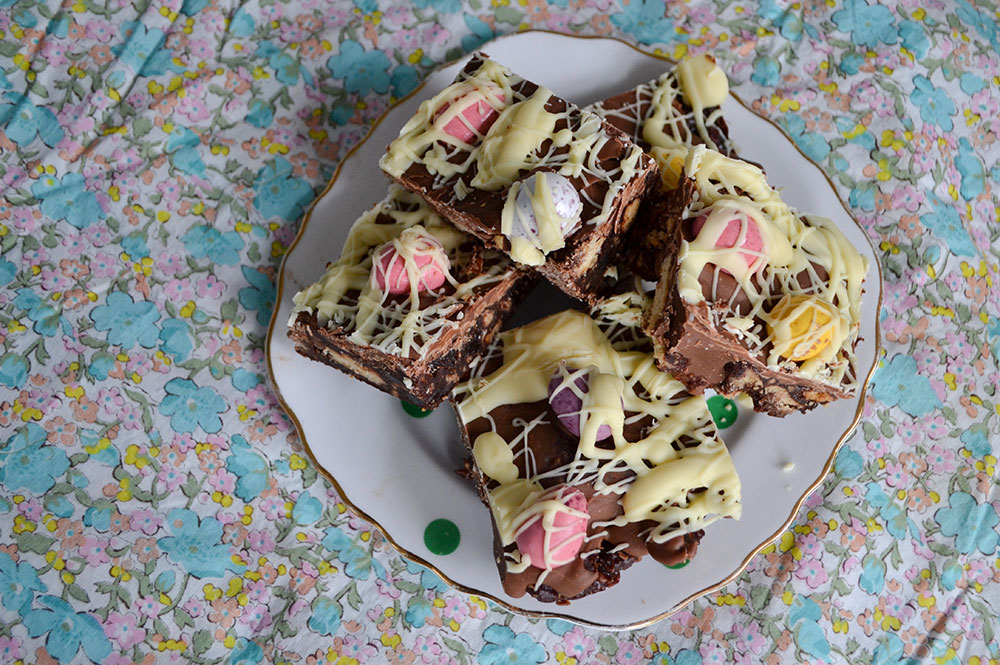 This is one of my favourite tried and tested recipes from my Mum - you can't really go wrong with it, and its really simple so the perfect treat to get the kids involved with too. I usually make it plain but I couldn't resist adding some mini eggs too, because well, its the season!
It's a lovely one to give as presents, we've done it for teachers gifts and presents for friends and it always goes down so well. The bisuits in the recipe can be any, and I like that you can change it to whatever you happen to have to hand. Christmas tiffin is always amazing with all the biscuit selection boxes that seem to appear in our house, I've also been known to put in a dollop of mincemeat in which makes it taste delicious!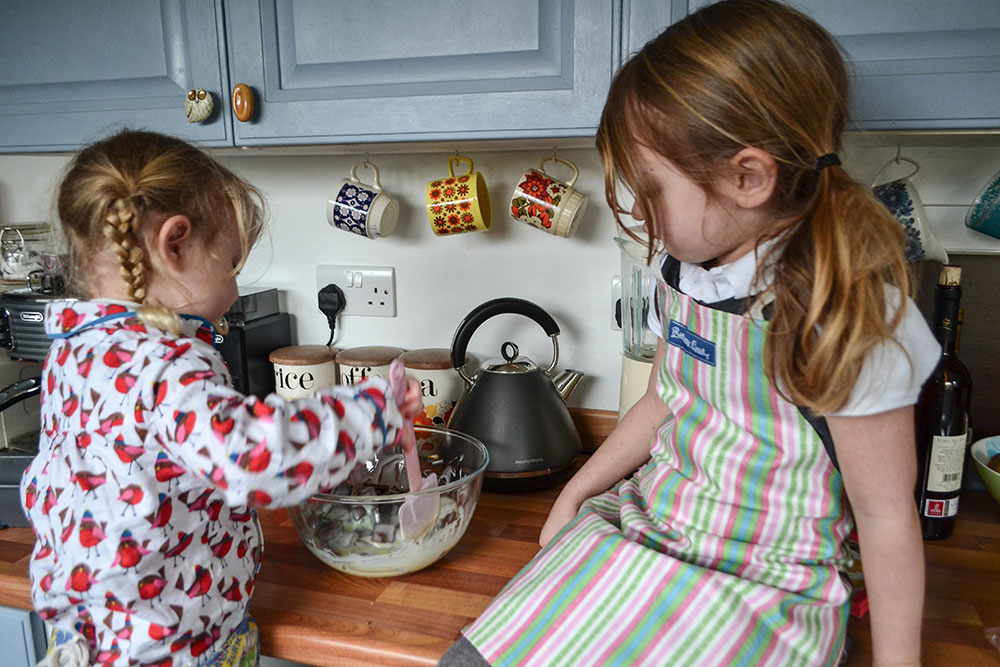 Easter Tiffin
4oz Butter
3oz Golden Syrup (3 tbsp)
1oz Cocoa
2oz Raisins
8oz Crushed Biscuits

For the Topping:

You can really use as much chocolate topping as you fancy - I tend to go for:
200g Milk Chocolate
100g White Chocolate for drizzling
As many mini eggs as you see fit! I think a small bag works well.

Method

Heat everything except for the biscuits - you can heat over a pan of water, but I tend to use the microwave if I'm doing this with the girls, just make sure you heat in short bursts and check so as not to burn your butter, I usually do every 30 seconds.

Tip the crushed bisuits into the syrupy butter mixture stir and press into a container, I tend to use a 20cm square tin because that's what I have, but you could use anything.
After lining your tin in baking parchment or cling film press the mixture into the tin and put into the fridge.

Once its cold and set, (I'd say after at least an hour). Melt the milk chocolate and spread over the tiffin, press in the mini eggs then melt and drizzle over the white chocolate. This part is so much fun for kids, the messier and more scrawly the better! We often pretend to be Jackson Pollock! I guess you can probably see why I never really have a clean kitchen!

Place in the fridge again and once it's hard its done. I tend to like mine cold from the fridge, but with the mini eggs on I think it's nicer room temperature. Use a clean sharp knife to cut into pieces and enjoy!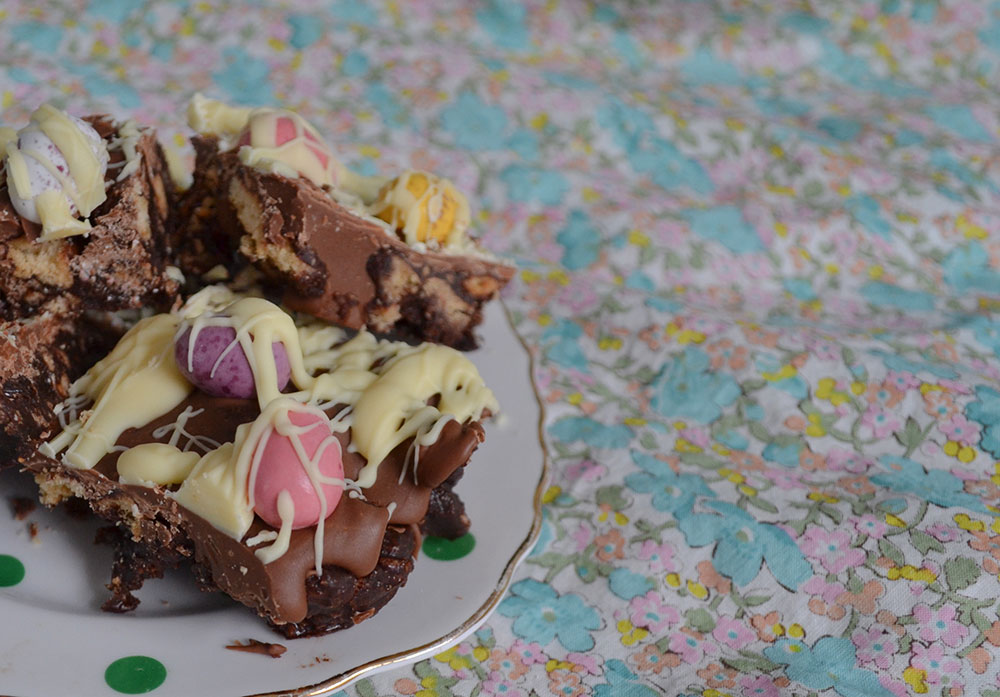 ---