I have two little girls and with one at preschool I get endless beautiful paintings and drawing everyday when I pick her up, she is so proud of them and I love them, but unfortunately we just don't have the space to keep every single one. So we've been getting creative in ways to use them practically. We often use them for wrapping presents which always looks amazing, but at Christmas we also came up with making flowers cones.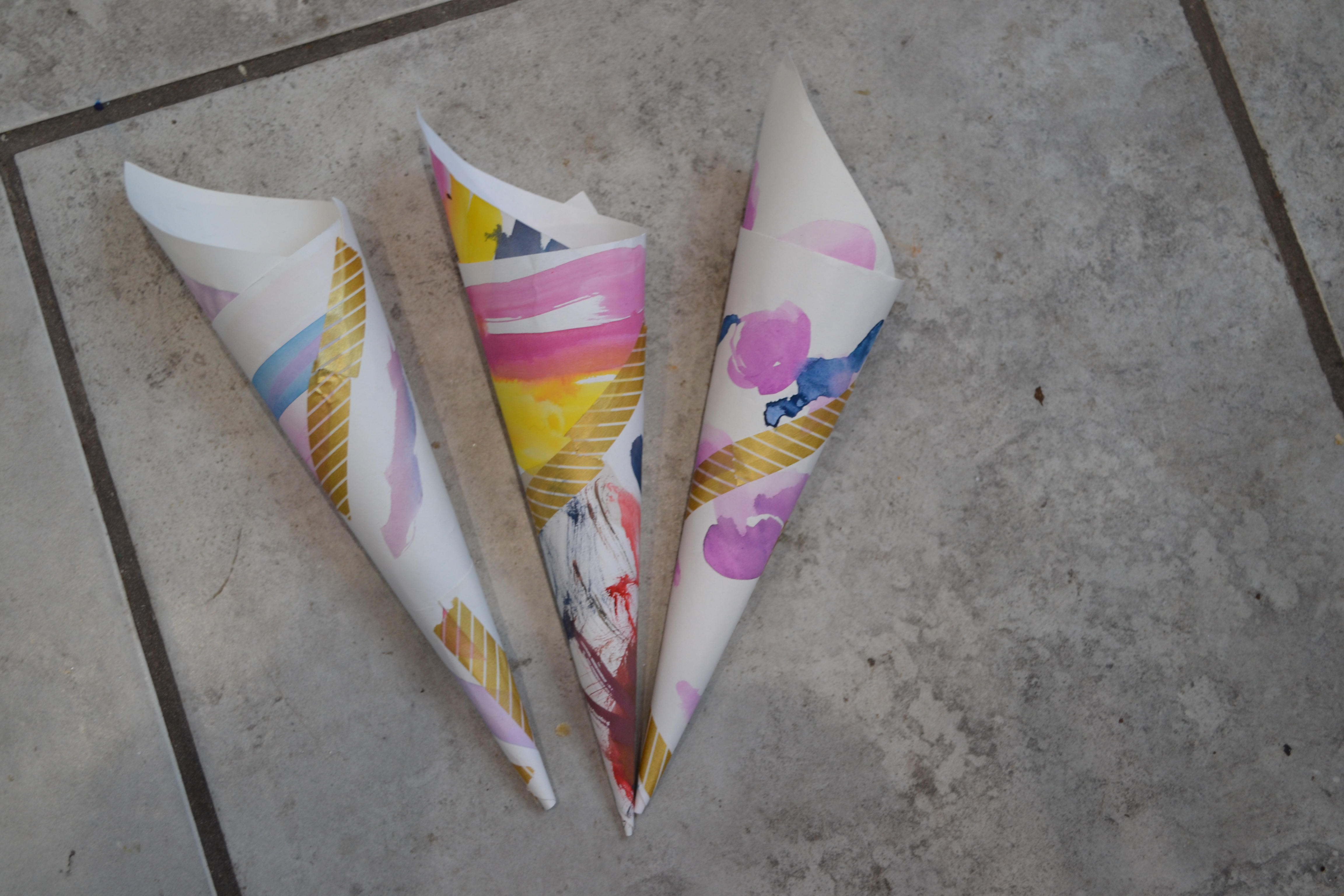 We did these as christmas gifts for Delilah's class teachers, but they'd equally work for any occasion, and I did also think how beautiful they'd look at a wedding for rose petals.They're so easy I don't even need to do a step by step (I always love that in a craft!). Basically get your child's painting and roll it into a cone using pretty washi tape to secure it - you could use double side tape so it doesn't show, but I rather like the added pattern and colour to an already riotous backdrop.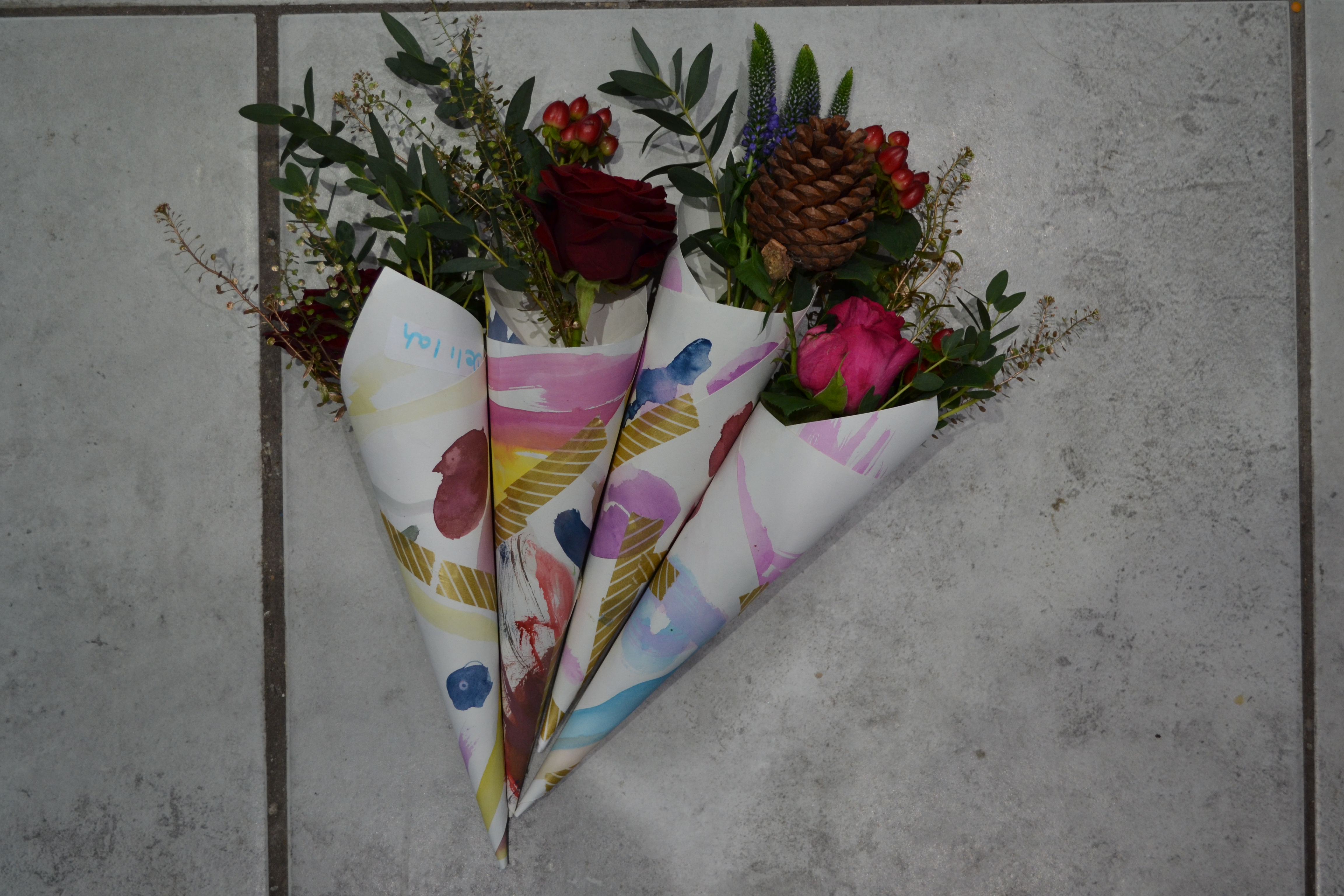 We then bought a big bunch of flowers and divided it up into little posy's and taped them together again using washi tape, you could use proper tape or ribbon but I'm all for ease! Then you simply pop them in the cones and give out.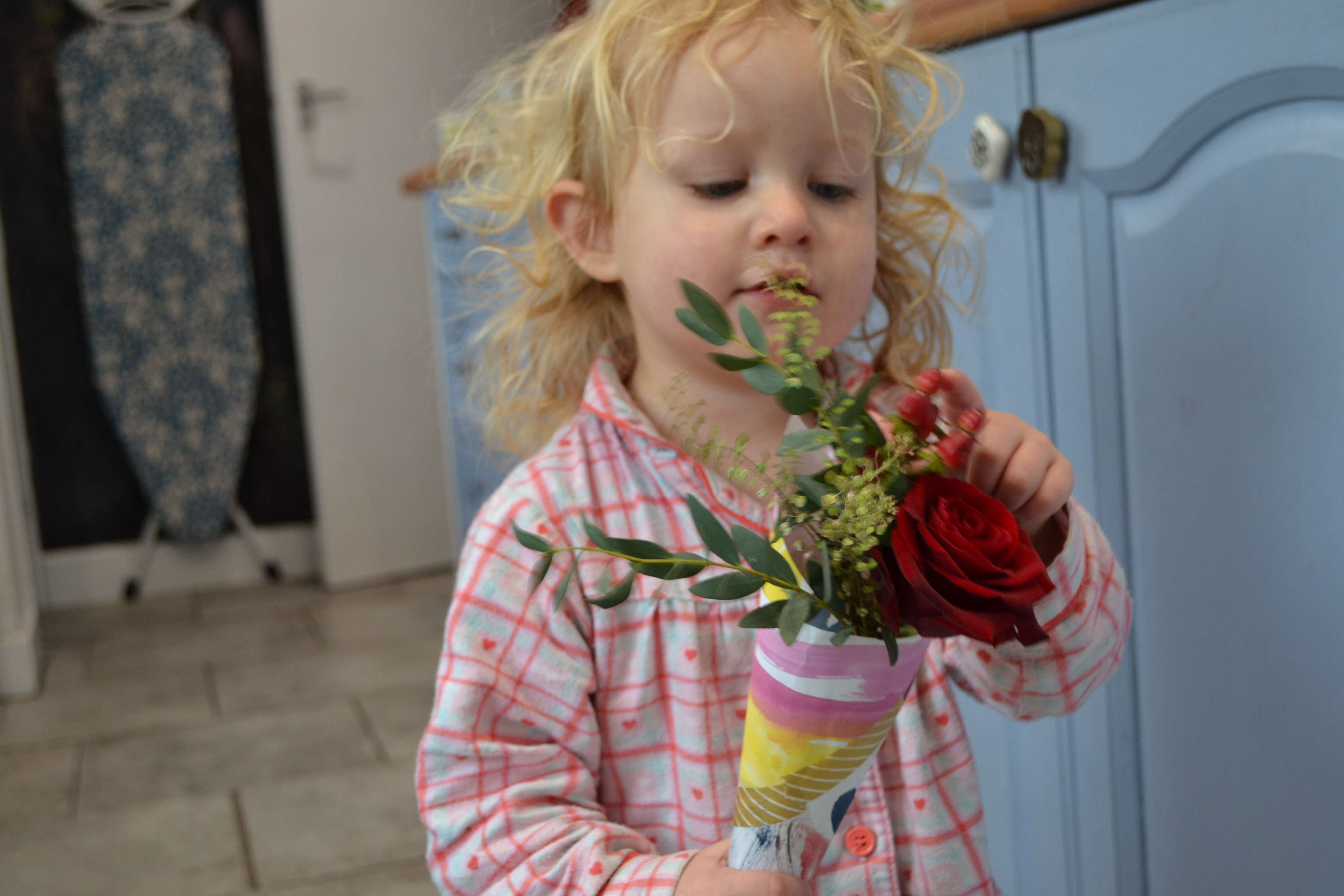 The teachers loved them and I loved that Delilah had ownership over them and was so proud that they were something she had made.When we had assembled all the cones I put them in a little card bag and admired them for probably too long a time! Don't they look great?!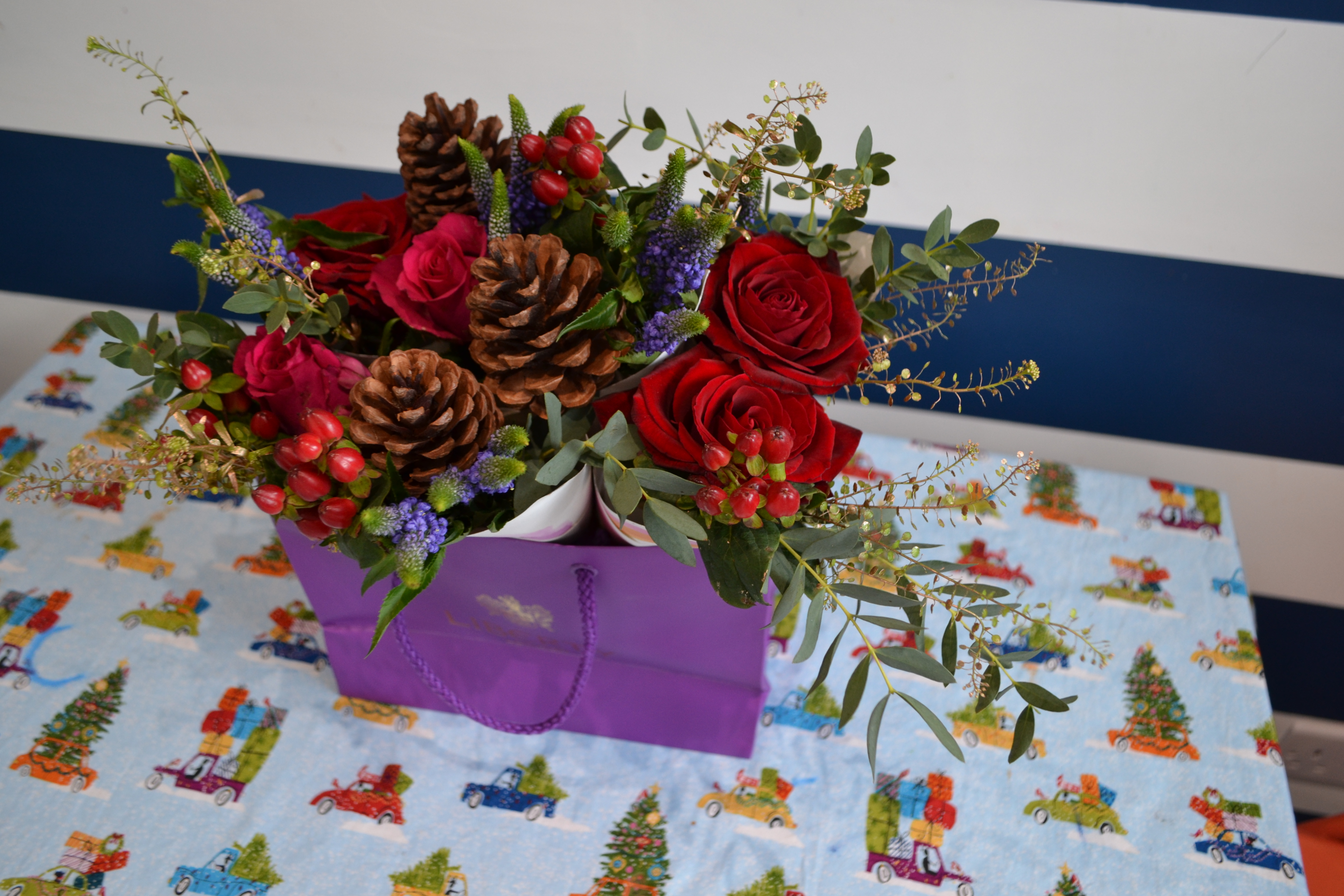 I think we'll definitely be doing these again, as they were really cost efficient as well as being a lovely activity to do together and a fantastic use of daily paintings!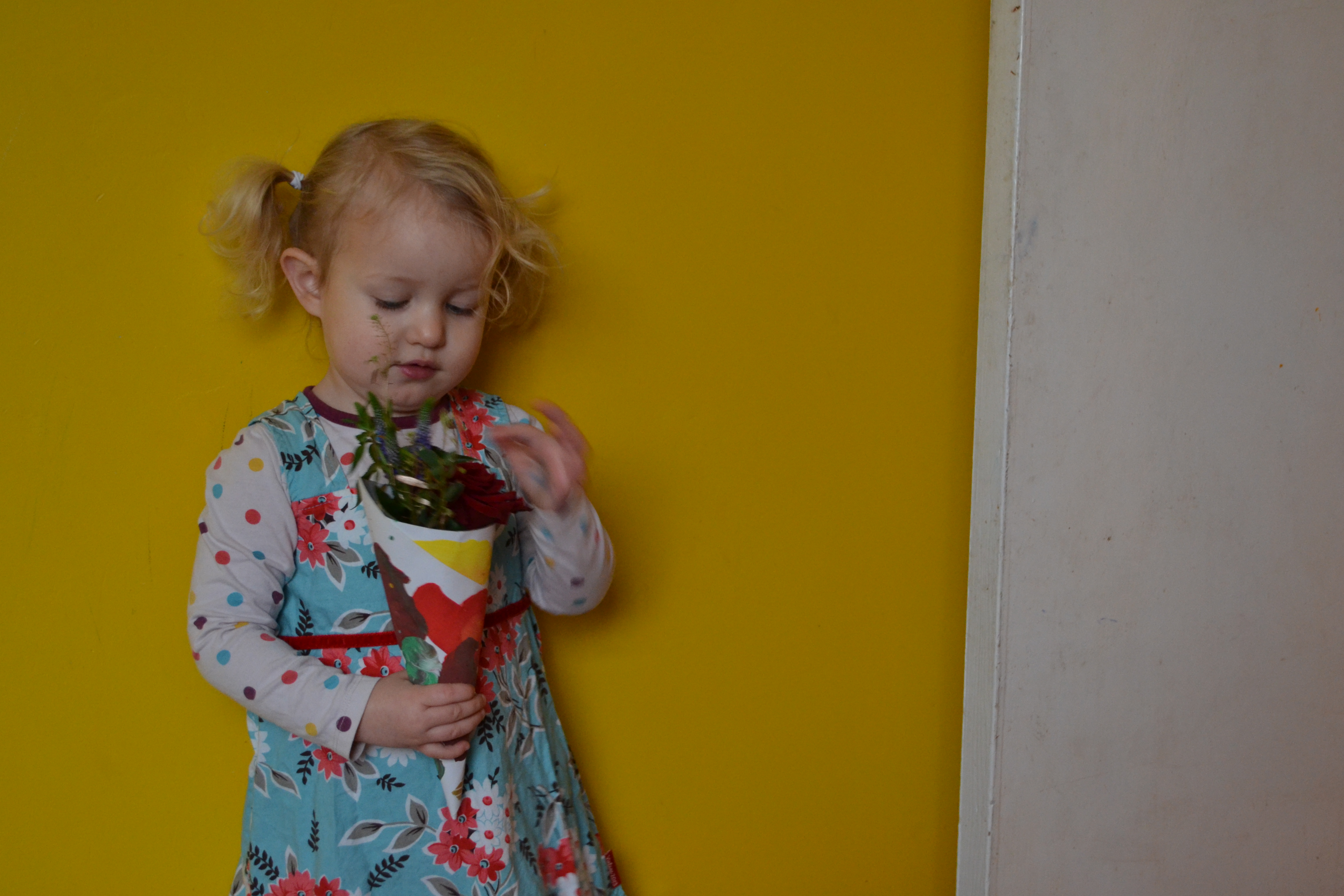 ---