I love soap, I guess in someways it is seen as quite old fashioned now, as liquid soap seems to be the norm. But I just love it, I love the way you have to scrub and the scent and aesthetics of it. For Christmas last year I made some handmade soaps inspired by a post on
Tigerlily Quinn
 and was amazed by how quick and easy it was. I'd been meaning to do some more for a while, and fell in love with the ombre looking rose petals from a recent bunch and thought they would look perfect in a soap form . So I thought i'd do a little DIY for the soaps that I did - please excuse my grubby tablecloth!) Here are some of my ingredients: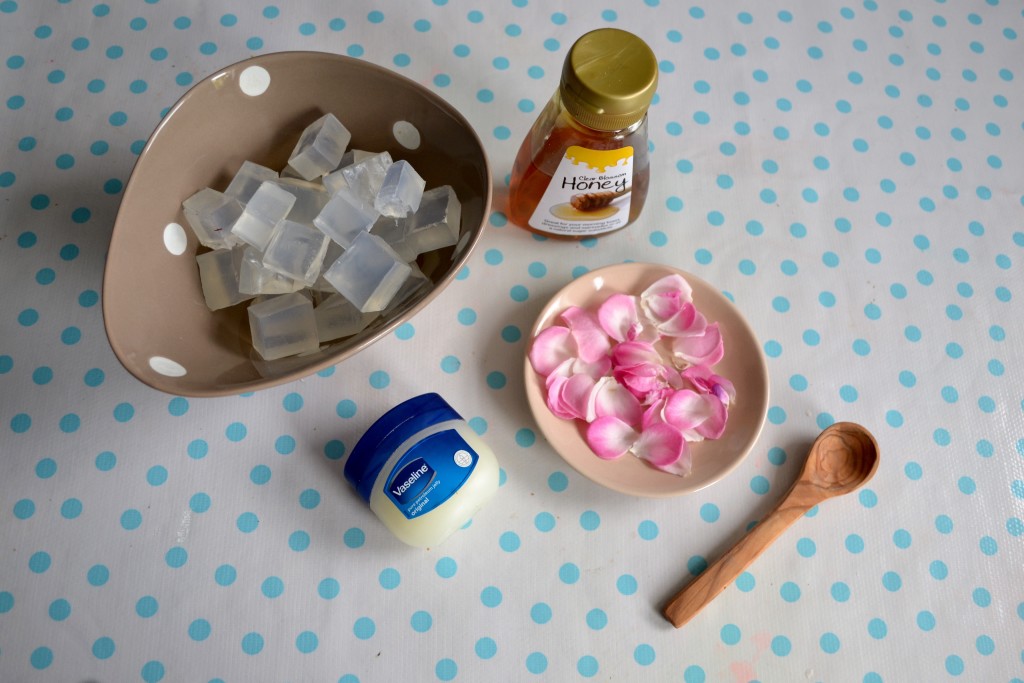 I made a 2 rose, honey and oats and 2 rosemary and lemon bars. To do these you will need -Glycerin: I bought
this pack
 - and used half of the pack to make 4 large bar soaps.Moulds - I bought 
this pack
 - however you can use anything, little plastic food containers would be perfect,a handful of rose petalsa teaspoon of honeya teaspoon of oats2 slices of lemonSprig of rosemaryMethod: Grease the moulds with vaseline and then slice up the glycerine (it's really satisfying!). Pop it in a microwaveable container and heat for 30 seconds bursts until completely melted.Stir in your ingredients, I chopped the lemon slice into little triangles and left the rosemary and for my other soaps the rose as they were. Pour into the moulds and leave to set. Yes it's really that easy!!I used ingredients that I just liked but you can pretty much use anything - I like an exfoliating soap so I added the oats, but you could use seasalt or milk for moisturising or just about anything! I saw on pinterest an idea that you could put little toy dinosaurs in for children's party favours - such a cute idea!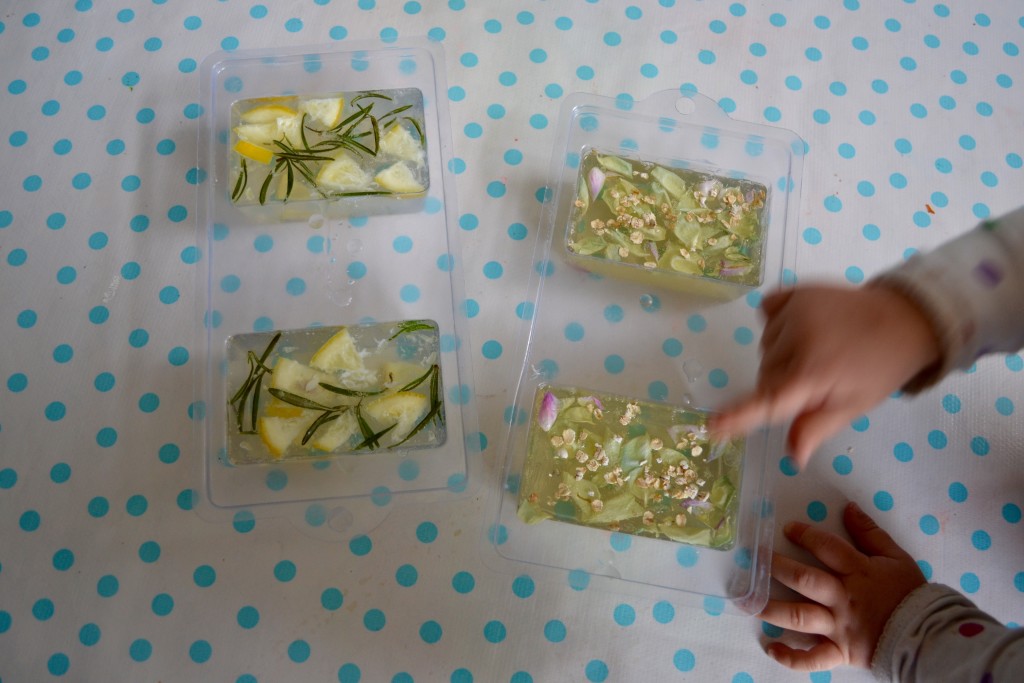 I may have had a little helper...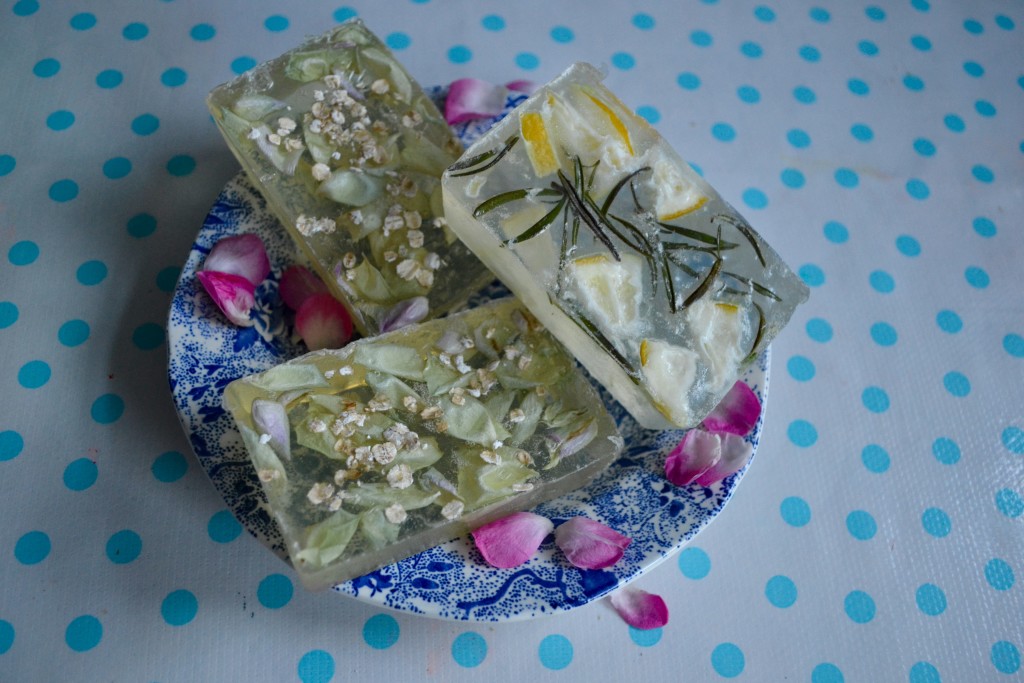 To give as gifts I keep it simple and wrap with clear cellophane and twine. Unfortunately the beautiful pink rose petals changed colour as soon as they hit the soap mix, but I'm going to try experimenting with dried petals and other flowers, so I'll keep you posted!I found after I'd done these a great tutorial on the joy of plants
here.
 Now, my petals after a week have started to look a little brown, and so I think as a recommendation I'd say it might be best to try to dry petals and herbs out before using them in the soap, so that they don't potentially go slimy - or you could stick to using tea/ground flavours or making a type of puree from the herbs/petals to add to the soap mix. But really I think the best thing is just to experiment, it really was such a very quick and easy craft fix!
Posted under –
Tags – No tags where found for this post
---