I don't know about you but I was surprised when I found out that highstreet favourite Debenhams sold flowers - as a regular customer I'm not sure how I missed this, but I was very pleased to find out! While we will always have a heart for small and independent businesses, there is something incredibly helpful and useful about being able to get lots of things in one place. We occasionally get given gift cards for Debenhams for Christmas and Birthdays and using them for a bouquet would be such a lovely treat. You may have already seen the bouquet on our instagram, but here it is - I opted to review the beautiful Designer Summer Rose and Hydrangea.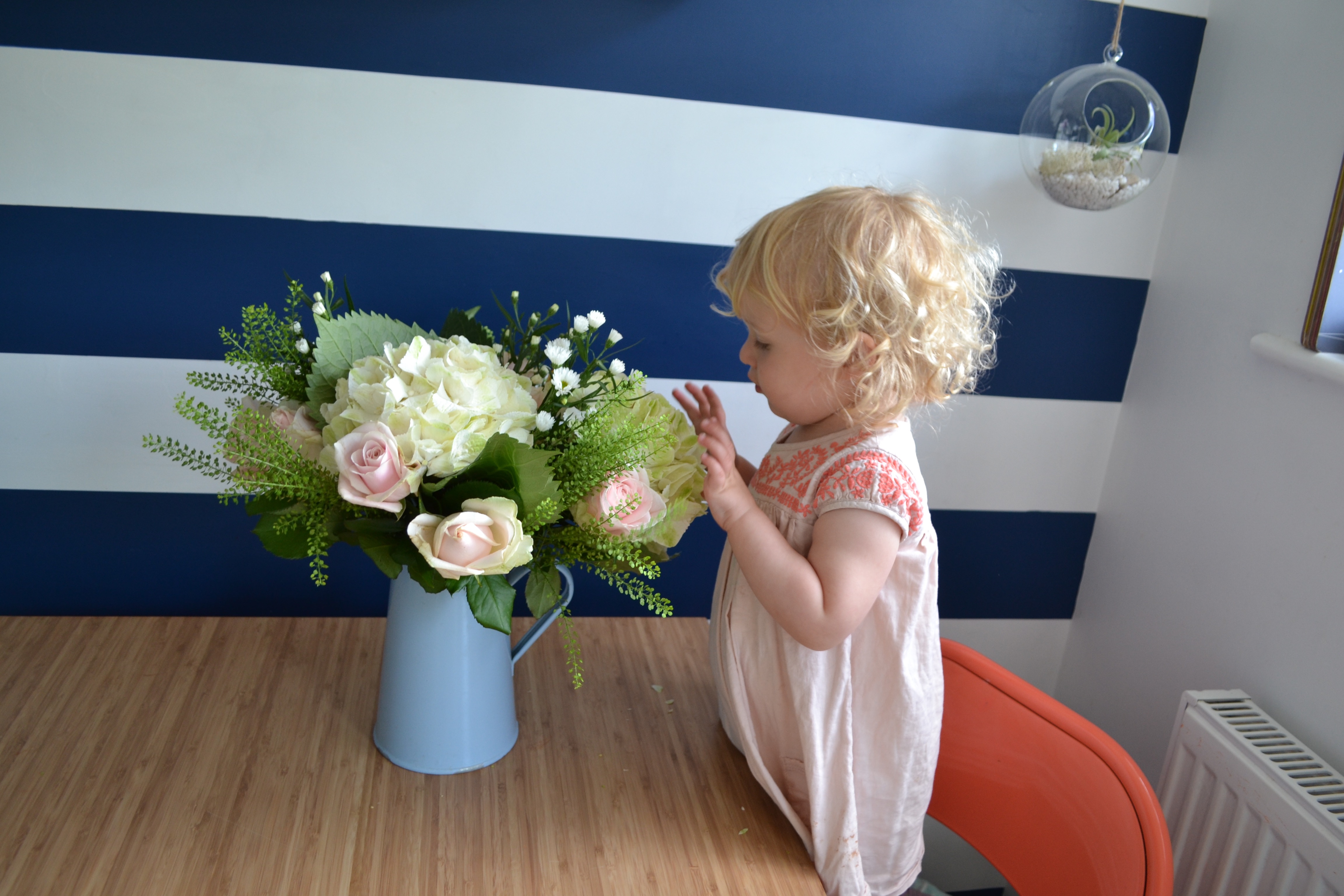 Isn't it stunning? (My littlest one also took a shine to it!) I love the fluffy cloud like hydrangeas alongside the romantic pink toned roses and delicate wild greenbell. Such a beautiful composition, we had a 60th Birthday party for our parents this weekend and used these flowers as a centrepiece and we had so many compliments about them. Unfortunately we were having too much of a good time to take many photos! But it looked gorgeous alongside the polka dot tablecloths and creamy fruit laden victoria sponges.The first thing that we found out about flower delivery from Debenhams - which we love, is that you can order for next day flowers delivery up until 9pm, perfect for that last minute gift!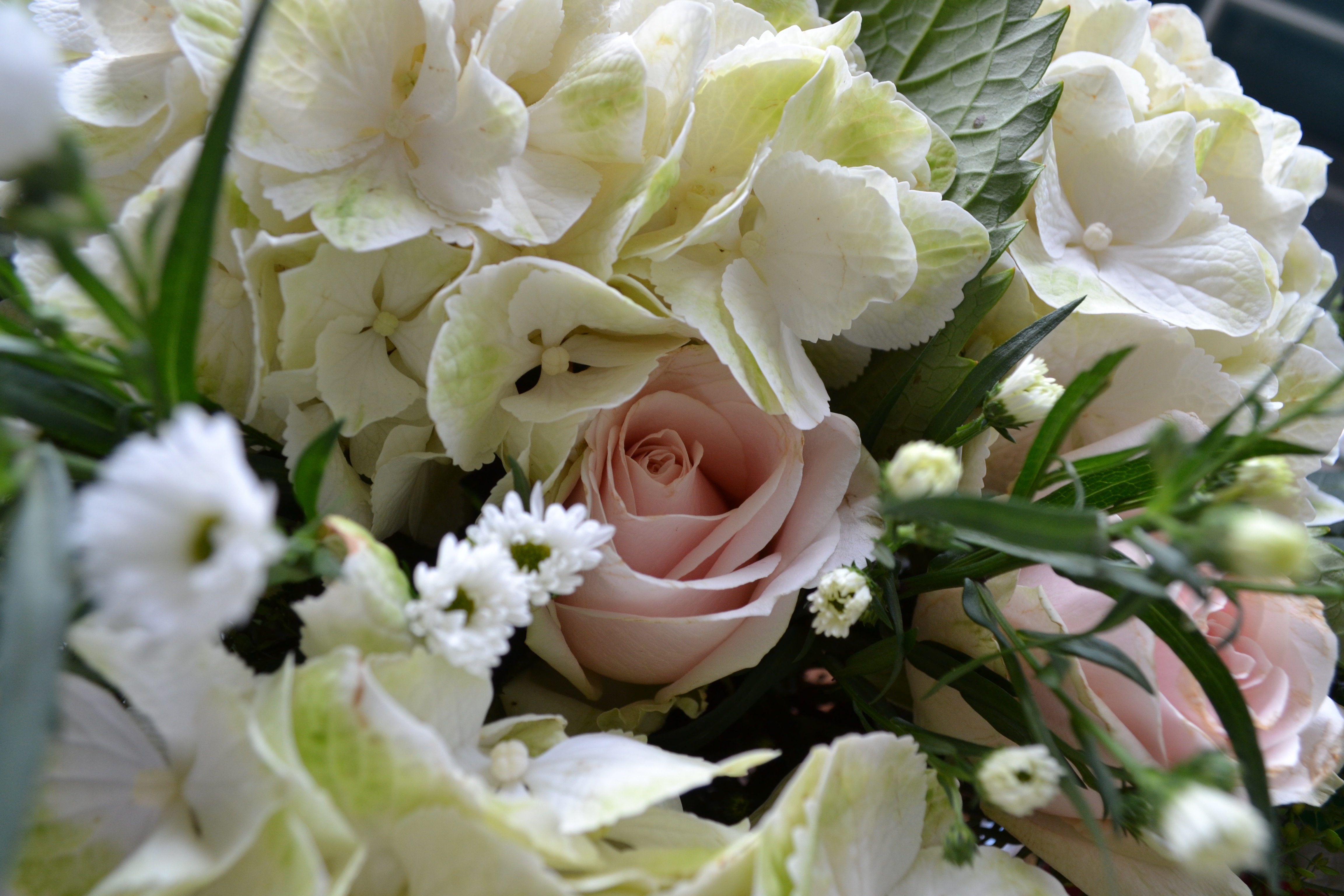 The flowers arrived promptly the next day packaged really well and I was really pleased with the service, wrapped with cellophane and gel and in a large box to protect it all. The blooms looked fresh and this particular design was really easy to arrange, I sometimes find that however beautiful a bouquet looks when it arrives, I then seem to ruin it slightly when I come to arrange it myself! It has a romantic luxurious look and would make the perfect gift.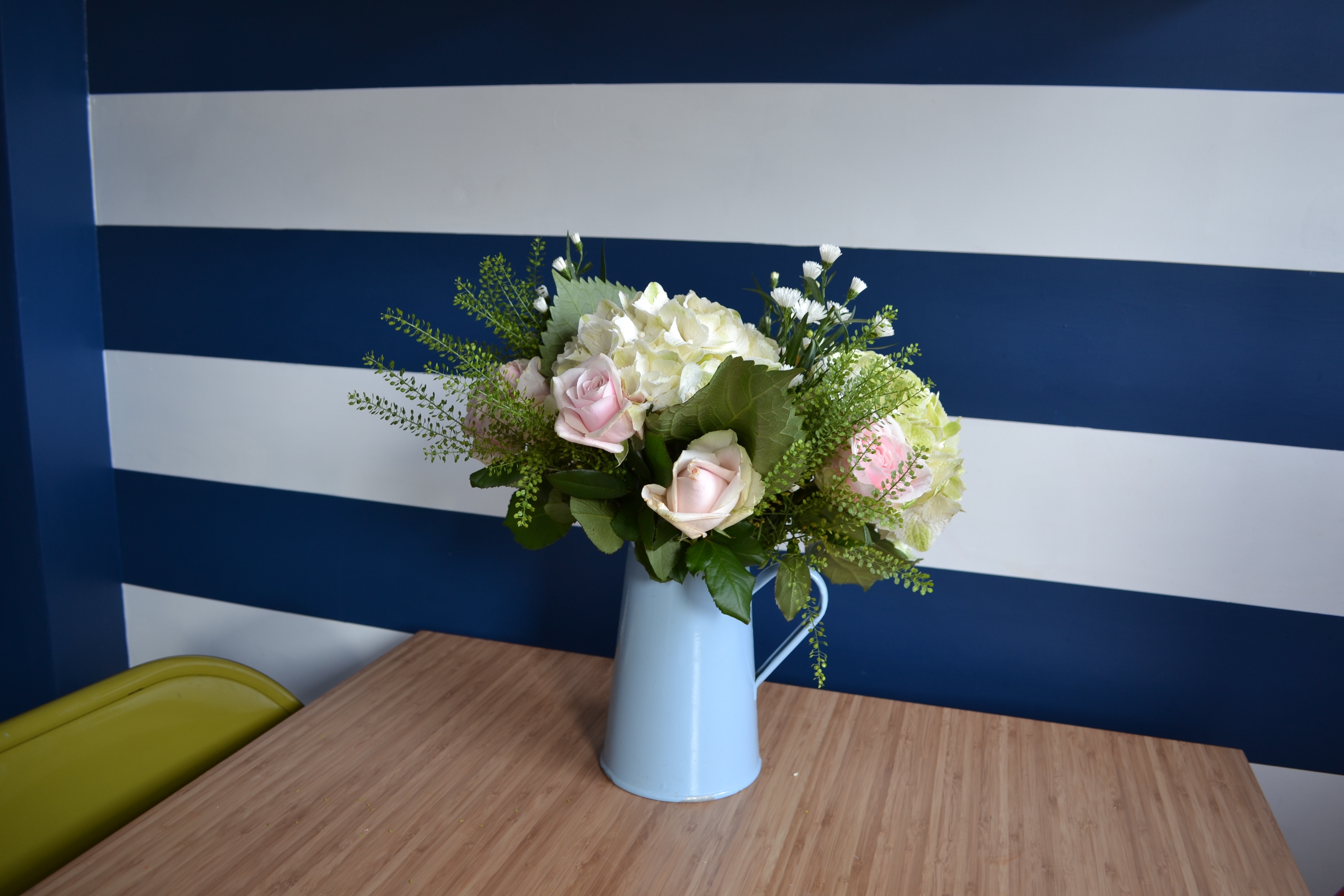 One thing that I queried after receiving the flowers was the colour of the roses, I felt they weren't quite as I expected colour wise, as they were a brighter pink on screen compared to a blush type pink that I received. I discussed this with them and they mentioned as I had expected that obviously the flowers can vary slightly from the website depending on seasons etc, which is completely understandable and one of the wonderful things about flowers. However, I felt that if you'd specifically chosen these flowers based on the colour you might want to query it. I couldn't possibly have been disappointed with them as they are so very lovely, but because I mentioned it they sent out another bouquet (which I'll do another post about as it SO gorgeous!). Fantastic service. The arrangement had a 7 day guarantee, but it lasted beyond that up until 2 weeks and even then I just split the arrangement up and still managed to have a few cheery blooms around the house!
There is quite a variety of bouquets on the website, the flowers by post range, scented flowers and our favourite summer flowers. I think that the Lincolnshire Stocks are particularly good value and so very pretty - these are next on our wish list!And so lovely readers, Debenhams have been kind enough to offer all our readers a 25% on their bouquets! Just use code DFBLOG25. The only flowers which are exempt are the flowers by post range - this is only a small selection, there are plenty of other beautiful bouquets you can choose! Please let us know if you do choose to get any and what you think. Have a lovely weekend! x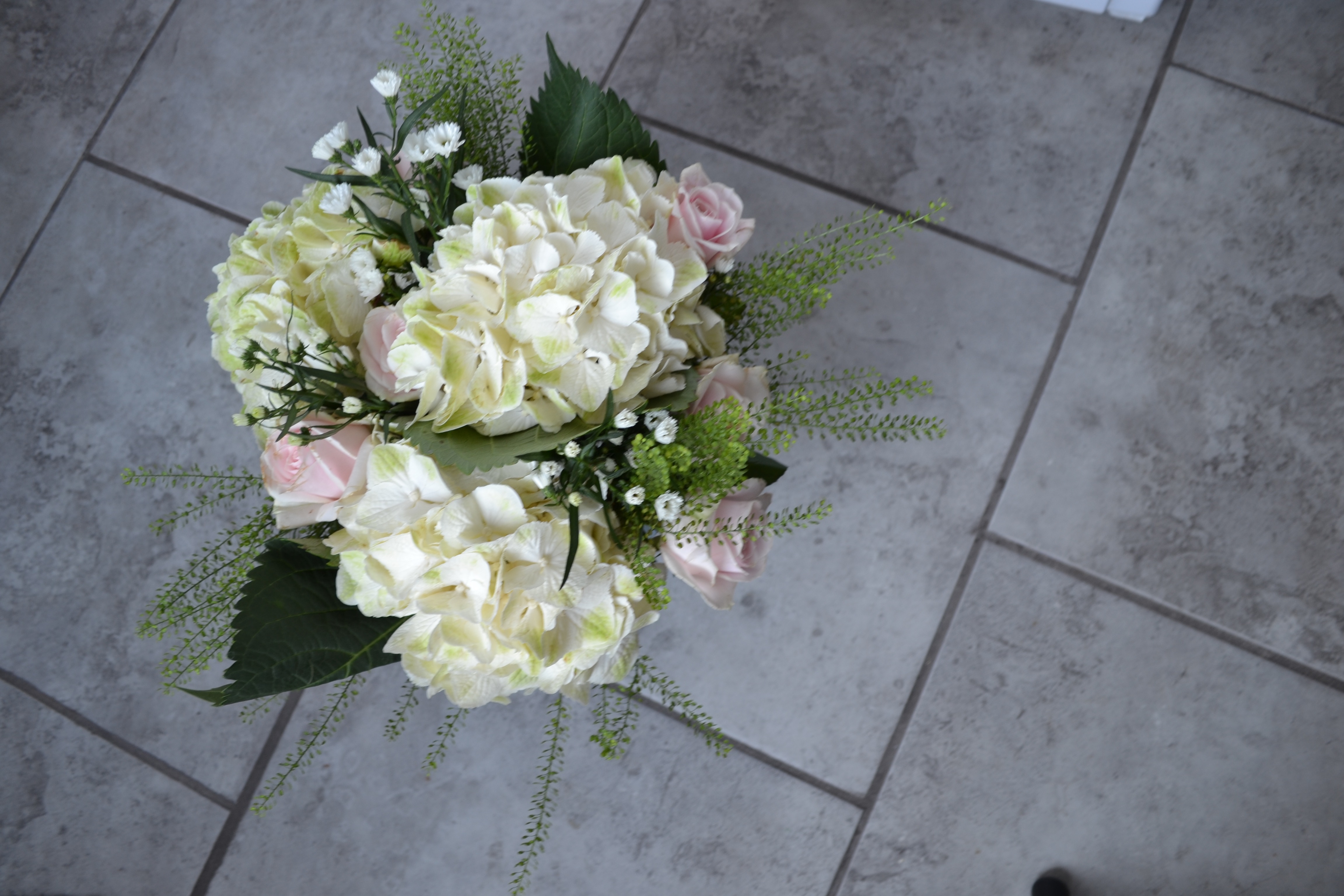 Disclosure: Debenhams kindly sent us this bouquet to review, but all thoughts and words are our own.
Posted under – Flowers
Tags – No tags where found for this post
---