If you're an interiors instagram addict like I am, the new trend for cosy giant knitts won't have escaped your attention. Soft bundles of giant handkints have been popping up everywhere and I can't get enough of them. I adore the oversize luxe look and texture they add to a room, and they're a beautiful way to add a block of colour to your scheme as well as a soft tactile piece of interest.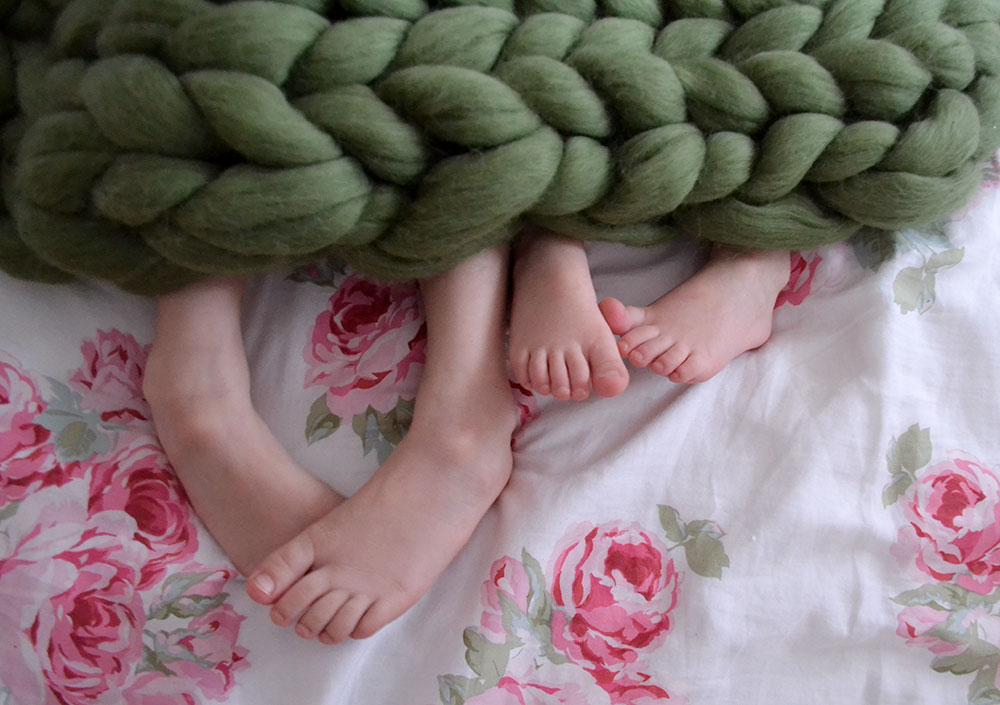 I started following Chunkees and then entered their competition looking for brand reps and I was beyond thrilled to be picked as part of the team! I have entered so many of these and so often the brands say they're not about the numbers of followers you have and then promptly pick people with thousands - so I was so pleased to be given the chance to enthuse about a product I love! Below is a snap I took when my gorgeous chair blanket bundle arrived - I loved it next to my pouffe and favourite plumo slippers, it was the week before Christmas too and felt suitably festive.
Louise the maker of chunkees blankets hand knits the blankets herself and uses the softest merino wool, I love supporting small businesses and I think that you really can't get the same kind of quality and attention to detail on the highstreet. While I'm sure there will be many highstreet copycats, none will be made as lovingly when not made by hand.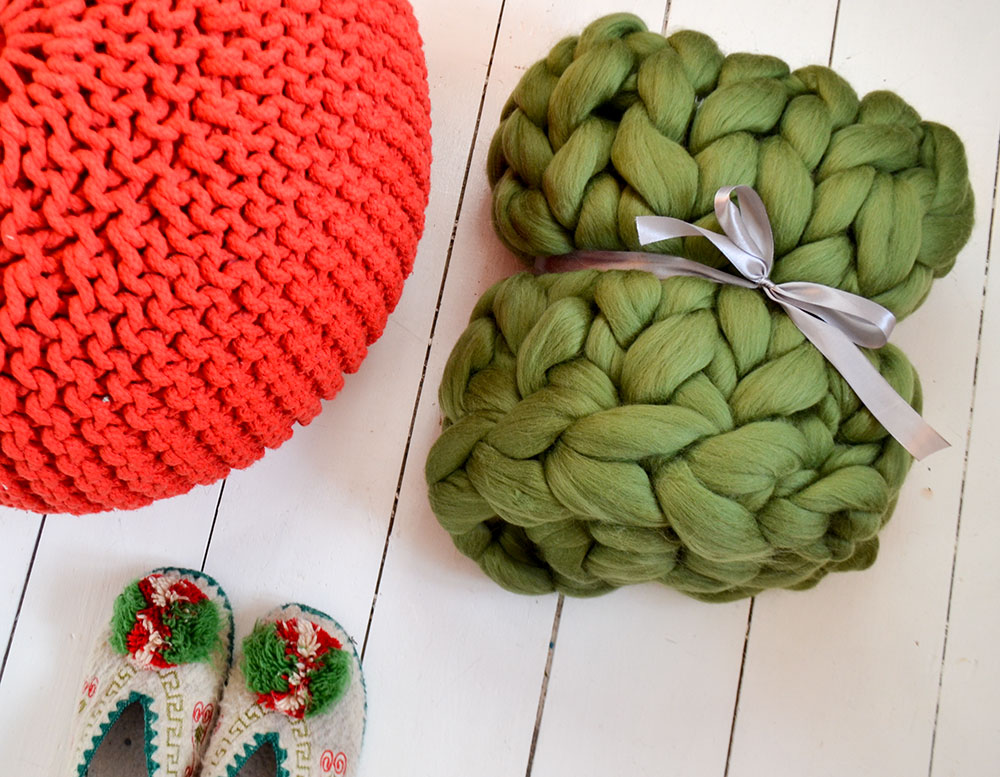 I chose the Olive green colour as I wanted something I could use in multiple rooms and while it isn't technically a neutral I do tend to think that green earthy colours pretty much go with everything. The tactile quality lends itself to be used in a bedroom and I do think it looks lovely here with my pink dressing table, wherever you place it it looks so lovely with such a little amount of effort.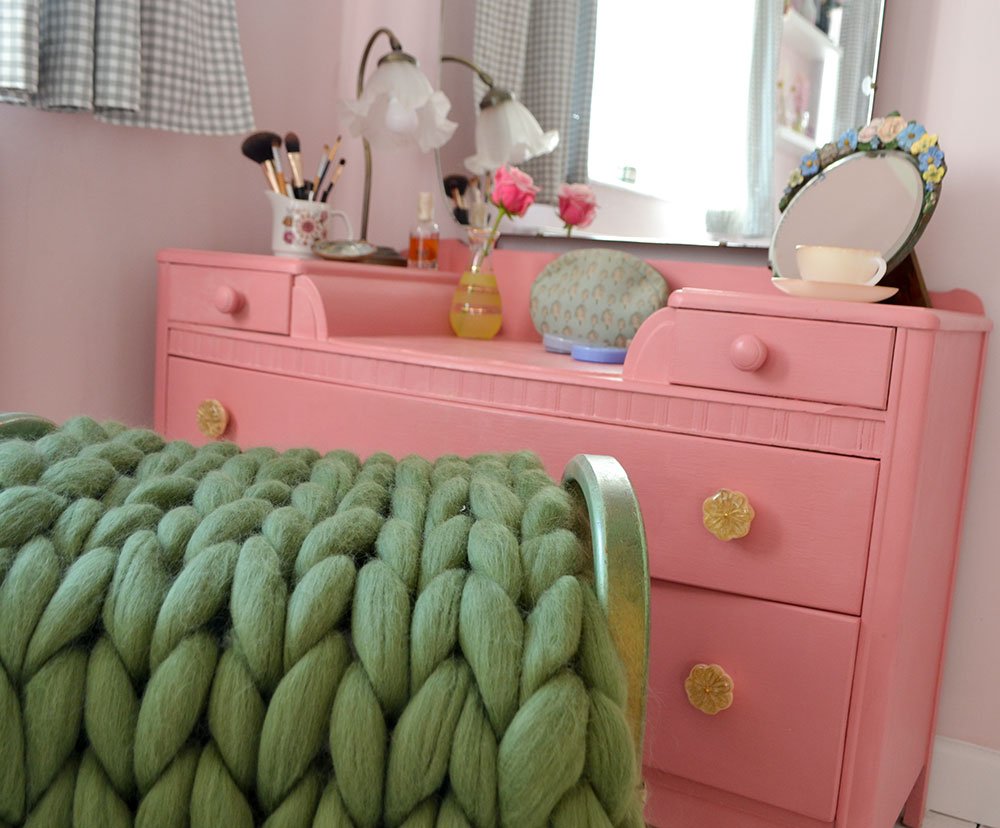 If I was to get another one I would definitely go for a brighter colour to pack even more of a punch in a room, for me I figure if you're going to go oversize why not go bright too! Although I do love the clamness of this green, perhaps I just need a few...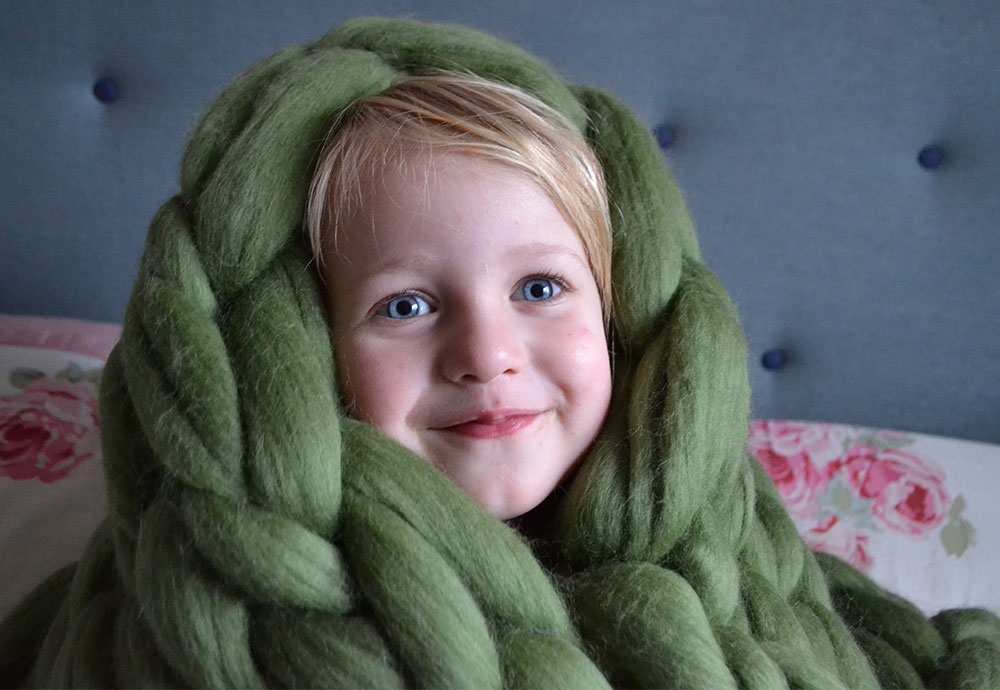 And how sweet does my little CeCe look snuggled up in it! I don't really blame her for wanting to curl up in it straight away! Although I have to say I've made sure this isn't one of the blankets that gets regularly hoiked up as dens and picnic blankets etc! While I do love it in the bedroom I do think the added texture in the living room is really lovely too.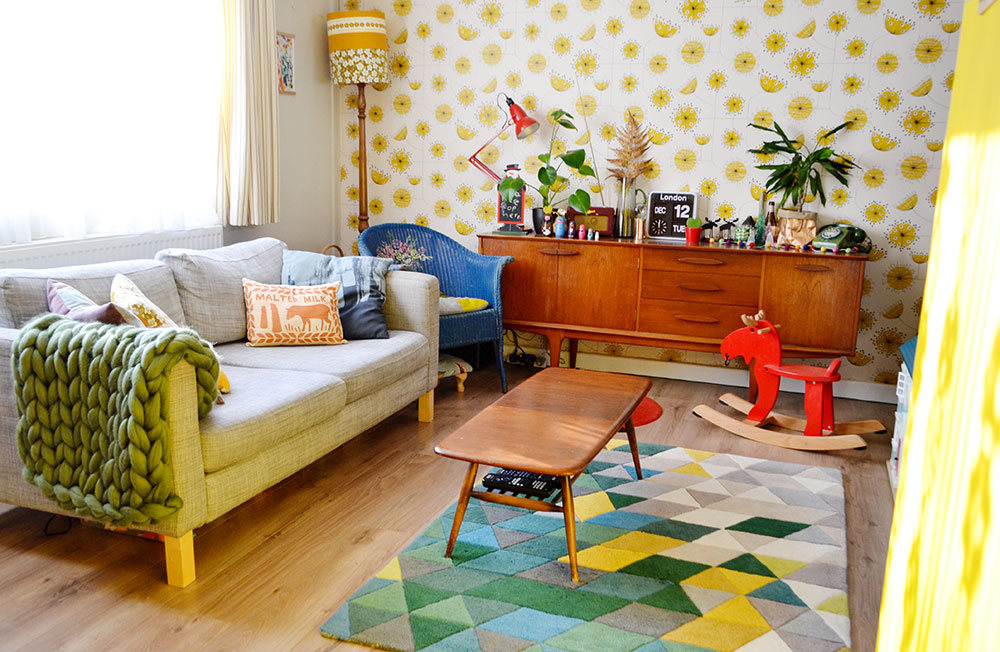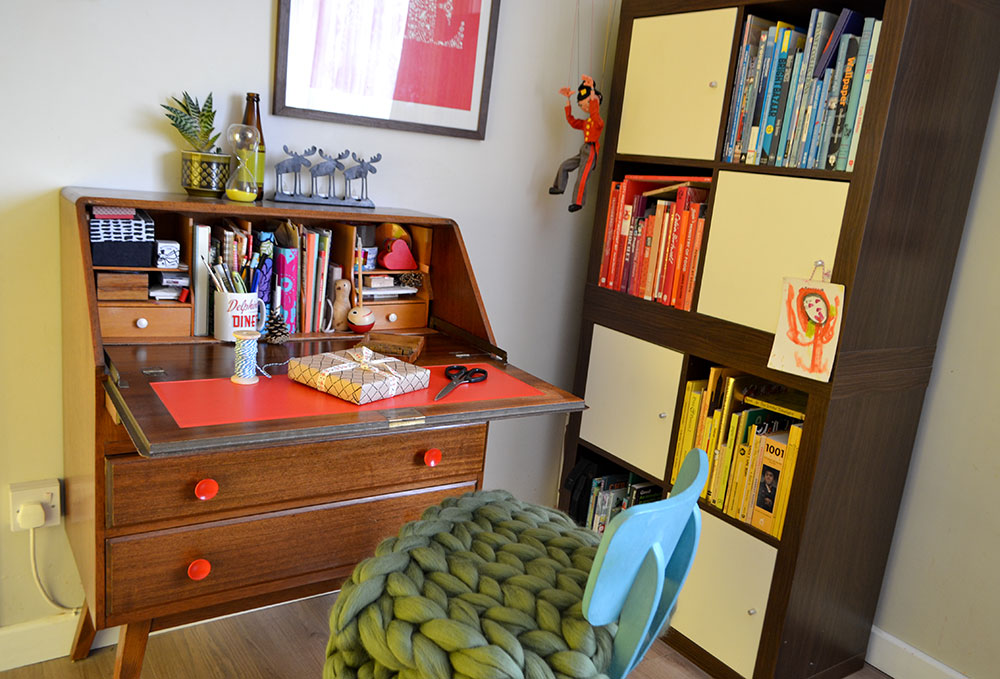 I think the blankets look particularly nice with mid century furniture and bright colours as I think they do soften the look slightly which works really well.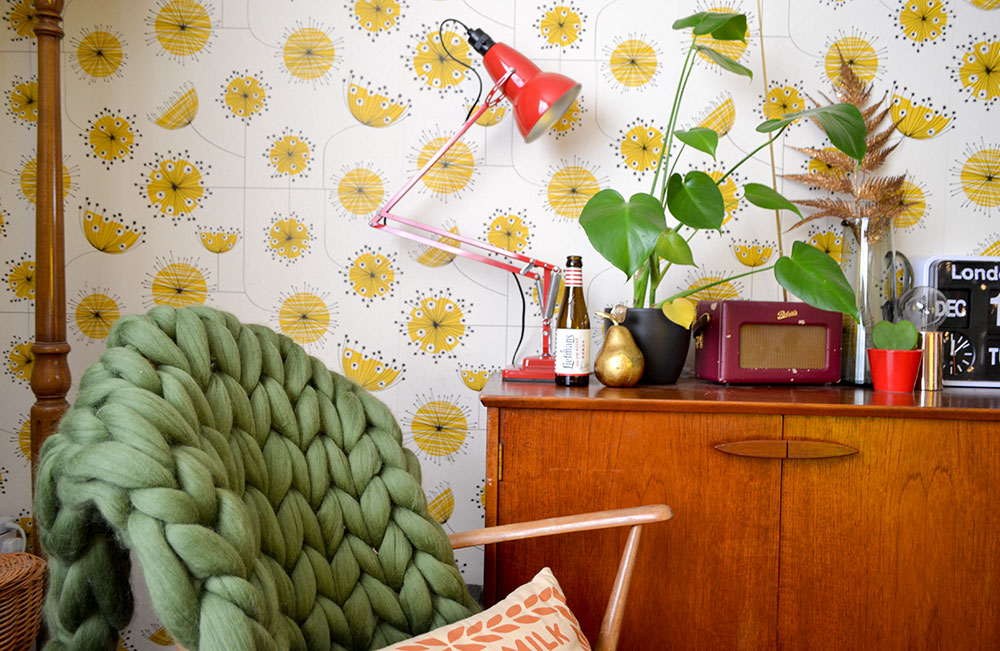 If you wanted to buy your own Chunkees blanket you can get a 15% discount with code GEORGIA. Please let me know if you get one, I'd love to see! xx
Posted under – Interiors
Tags – Interiors, Inspiration, The Bright Home, Small Spaces, Colourful Homes, Hand Made, Makers Movement, Chunkees, Small Businesses, Shop Independant, Artisan, Cosy, Home Etc, Bloggers Homes, Creative Homes
---
You might also like...