Ever since we proudly donned our red velvet Tammy girl dresses for a Christmas in the 90's, we have loved having new outfits to wear on Christmas day. Traditionalists in some ways, red, green, gold or shine in some way will always feature in our clothes. There are so many beautiful pins on pinterest we could point you to, but I thought I'd share what we're thinking about that we already have.
The red shoes above were a fantastic sale buy in the summer at Liberty's - we had both swooned over the French Sole Liberty collection and desparately wanted a pair but they were just out of our price range. However eventually in the summer they went down to a whopping 70% off and were finally in our budget, perfect! They are so very beautiful, perfect for Christmas with their glossy red patent, and will look perfect with cropped trousers and skirts.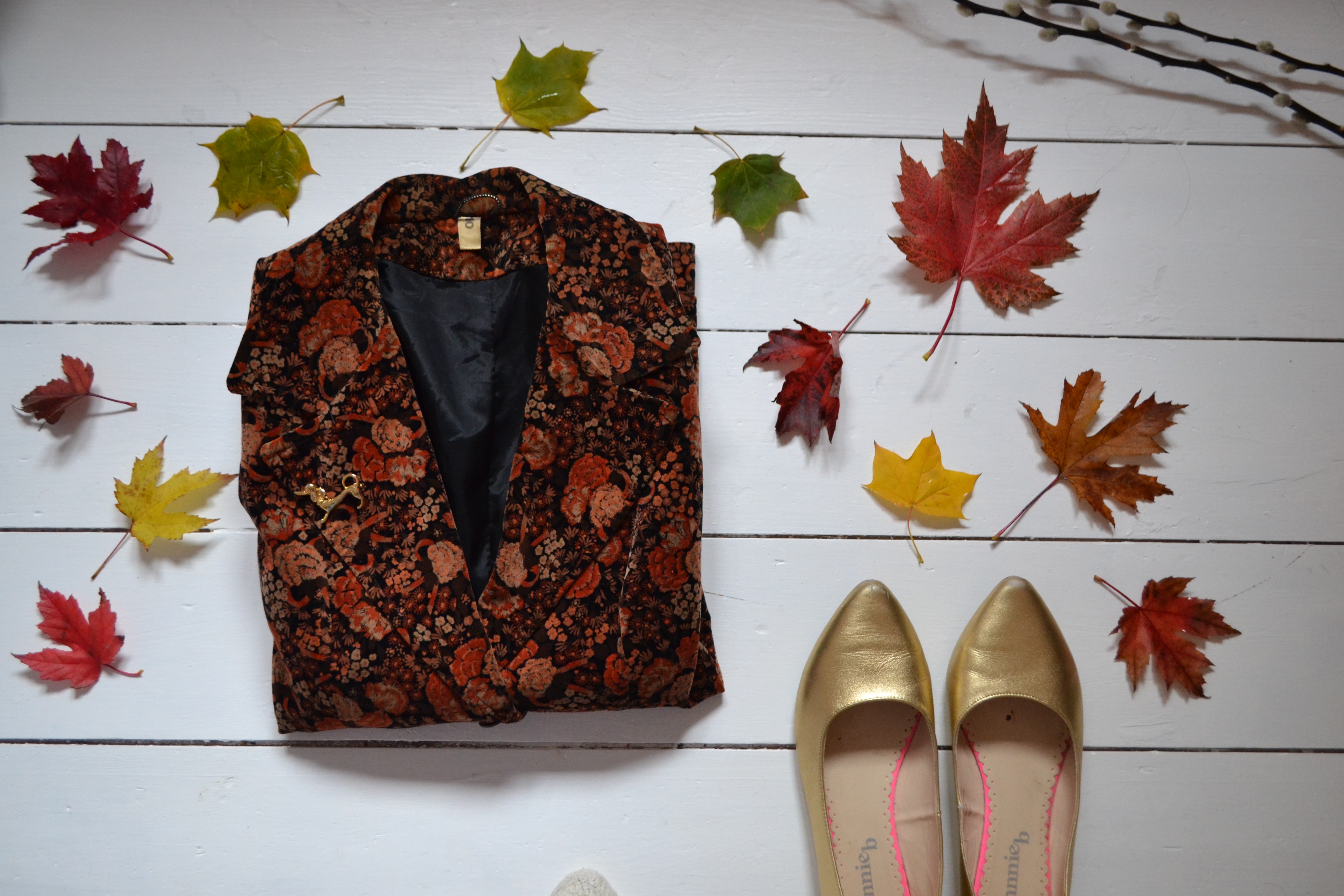 This is Alie's gorgeous vintage velvet jacket, she bought it at a fair a good few years ago and it just is perfect for her, the perfect shades as well as print and cut. It also looks great with my Boden gold shoes - these were from a couple of years ago and from the kids section! I just love them though, I gave up wearing heels a long time ago and these are comfy and go with everything. I think gold shoes are possibly my go to shoes for any special outfit.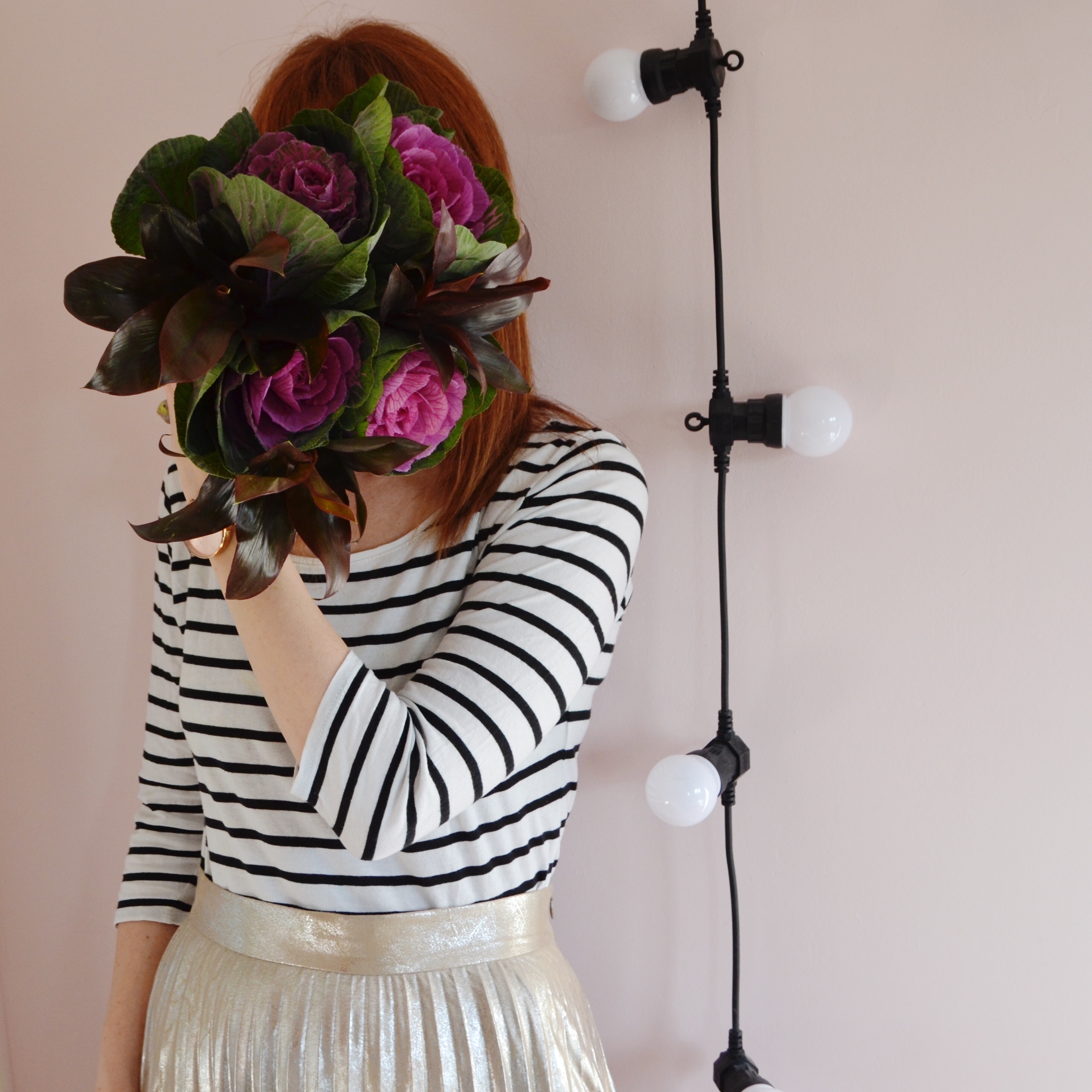 This jacket and shoes would look great with my new skirt from Zara here. Oh my goodness how much do I love it! It feels like shammy leather and swishes and floats around making me feel a little bit Grace Kelly in High Society!! It was probably more than I would usually spend on a skirt. but I really think I'll get so much wear out of it, weddings, special occasions and I think I could even dress it down with trainers for that kind of laid-back luxe look (not 100% thats me but I'll give it a go!)Also, how amazing are these purple Brassicas?! These were £5 in my local supermarket.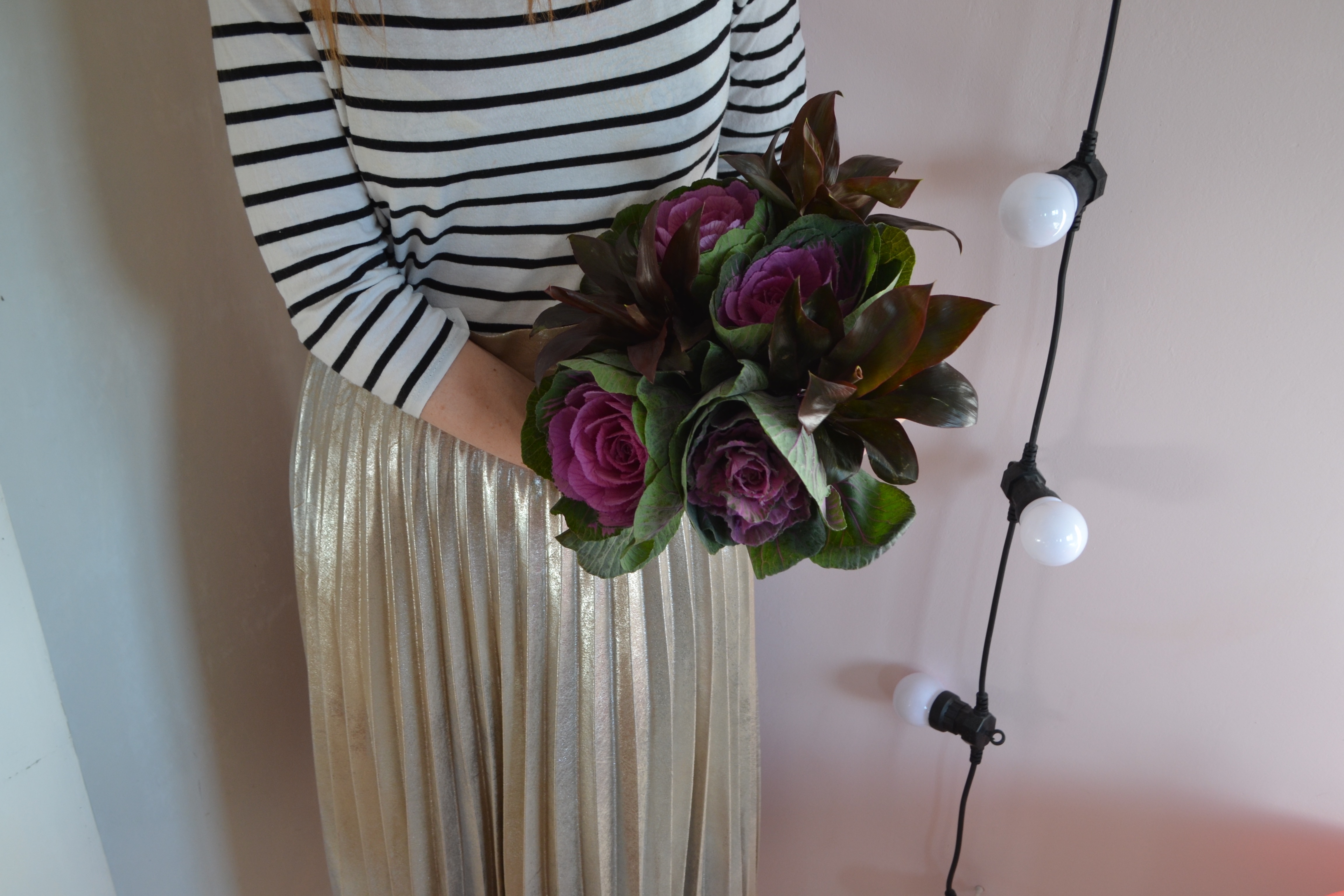 Another option is this beautiful skirt (below) and matching dresses for the girls that I got from Palava. I'll have to post about them separately one day, but I absolutely adore their dresses - beautifully made and handprinted fabrics, their clothes are just so much fun to wear and the detail is amazing. I got all these in the sale - the girls dresses are currently £9.99 in the sale and are an absolute steal!My red glittery Barry M is always something I wear in the festive season, I'm not usually into glittery, but when it's Christmas and its red, I kind of think the more the better! I do find that Barry M always have the best colours at reasonable prices too. This one I've had for a good 10 years and it still works absolutely fine too - not a gloop in sight!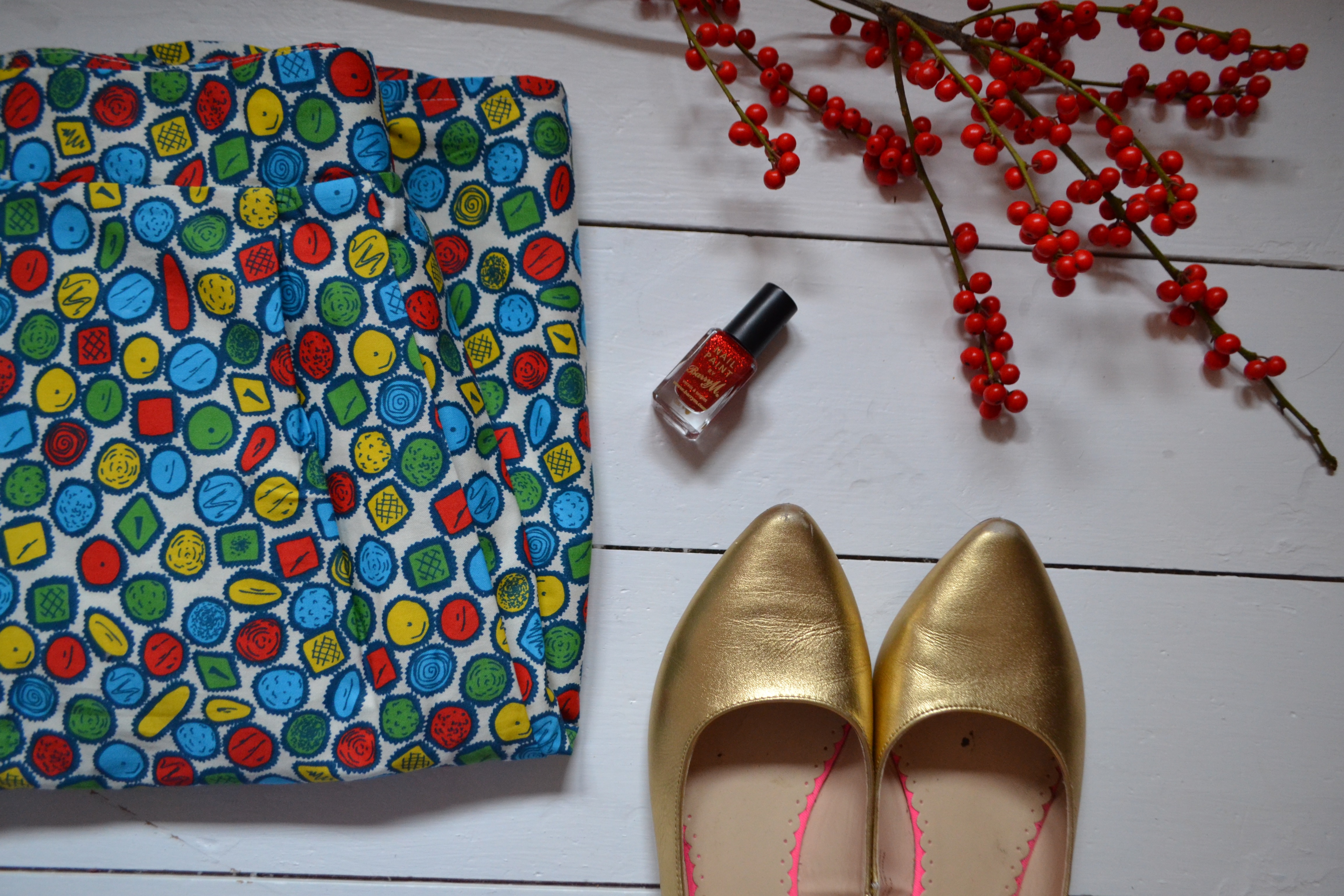 The girls in their Palava dresses, on another note I should say that they love these dresses as much as I do (unfortunately not always the case with their clothes!) There was much twirling to be done when they were opened!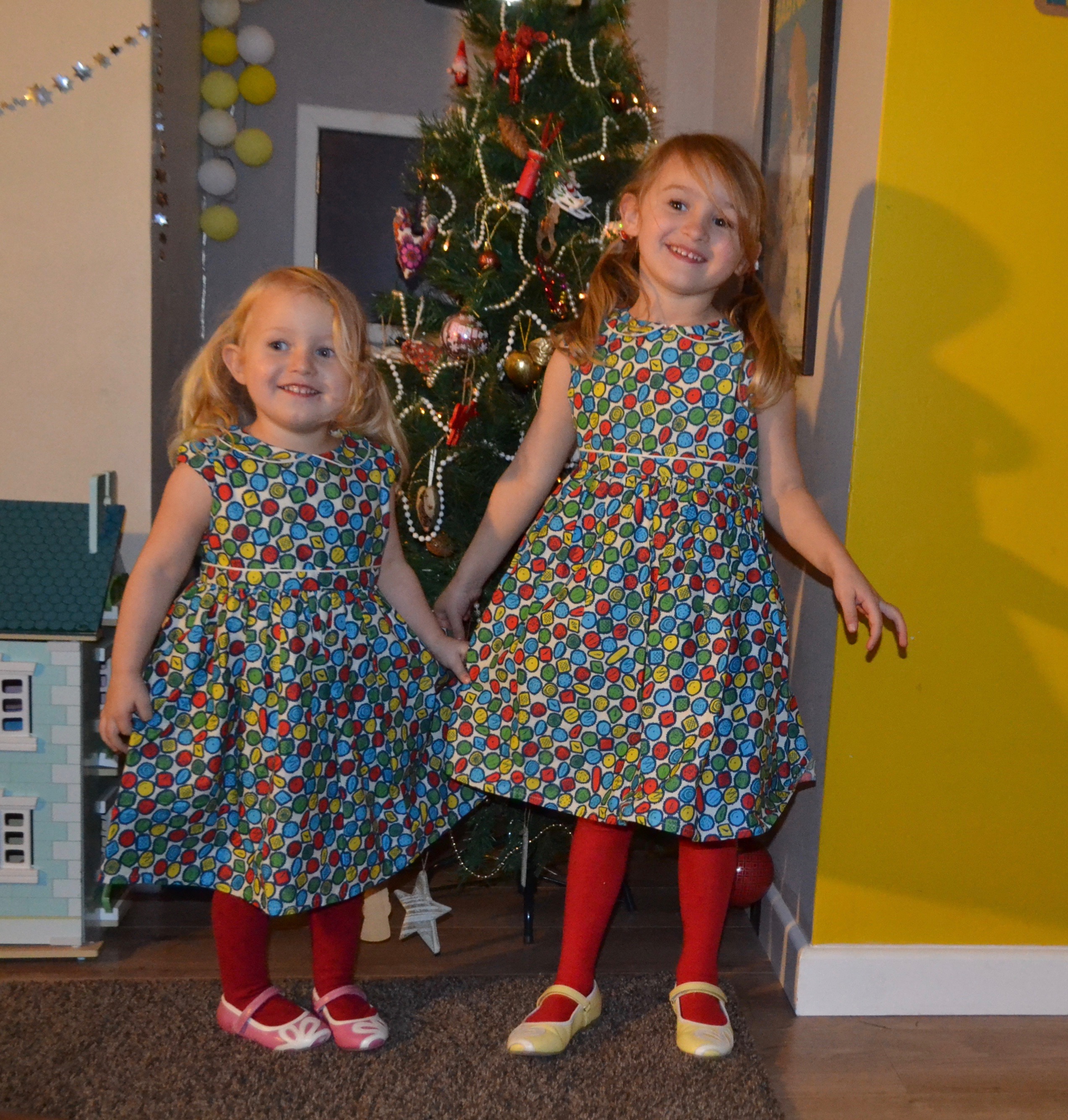 We hope that you have your festive outfits sorted and have a very Merry Christmas! xx
---