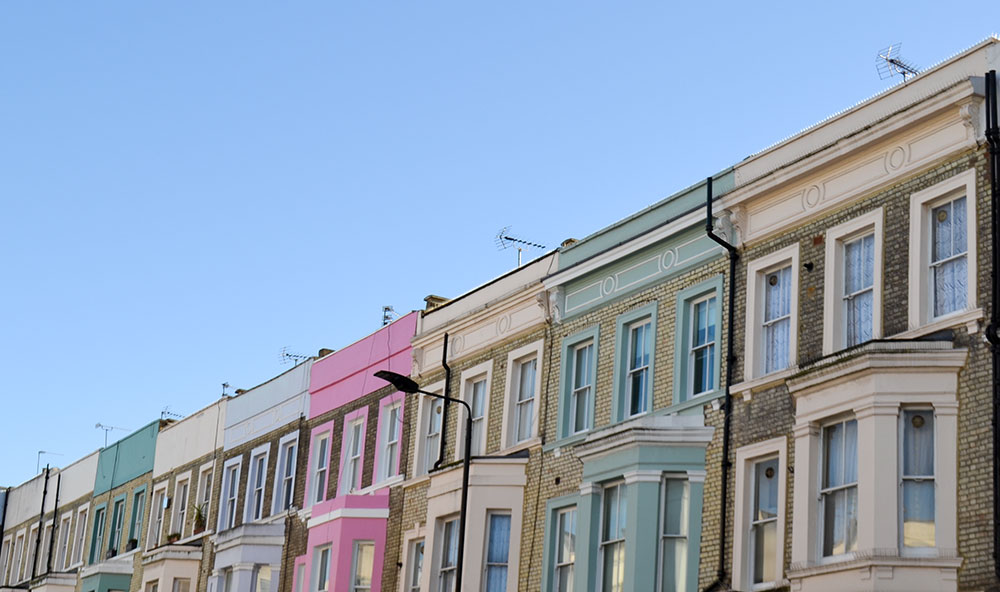 It was my birthday last week, and I'm not ashamed to say I still love a good birthday! I started the day with birthday porridge - (aka normal porridge with a candle wedged in the middle), how many foods I wonder would be greatly improved by candles?! I'm now the grand age of 34, but as we most people I'm sure I regularly still feel like I'm around 16ish bumbling my way through life - I regu
Ian took the day off so while the girls were at school we had a lovely day time date in London together and it was so lovely. I much prefer daytime dates, perhaps its my age(!) but I am generally tired in the evenings and so while it's always nice to get some time for just Ian and I, daytimes dates are always the best.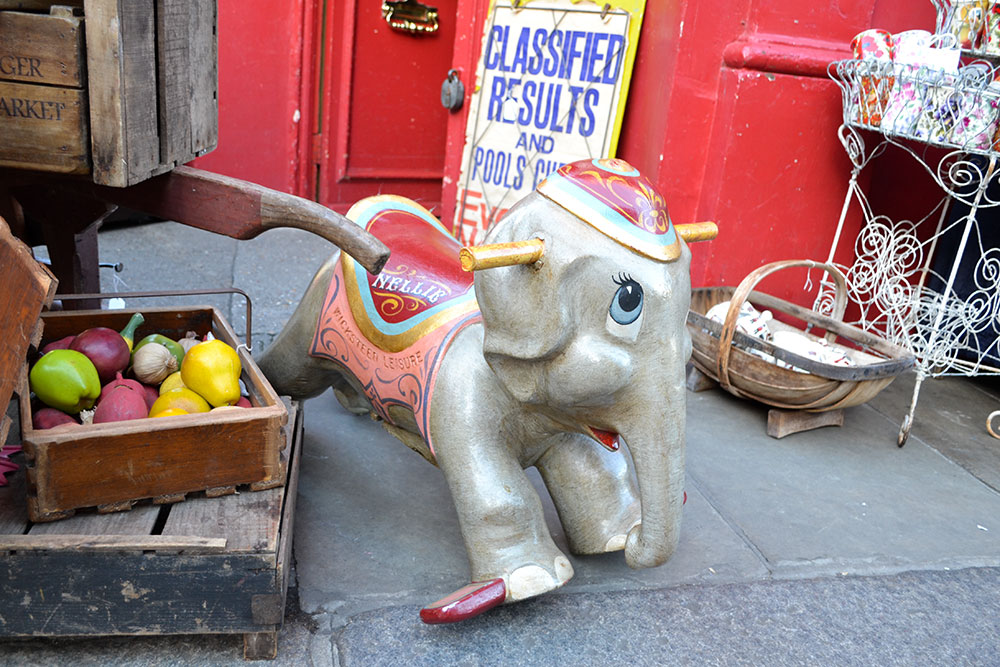 We decided to simply go to some of the places I usually want to go to but are just a little bit too far a trek for the girls. So Notting Hill was top of my list - I love Portabello market, and the colourful houses are my absolute dream place to live. I mean just look at those hues, I don't think you could possibly live in these homes and ever feel sad.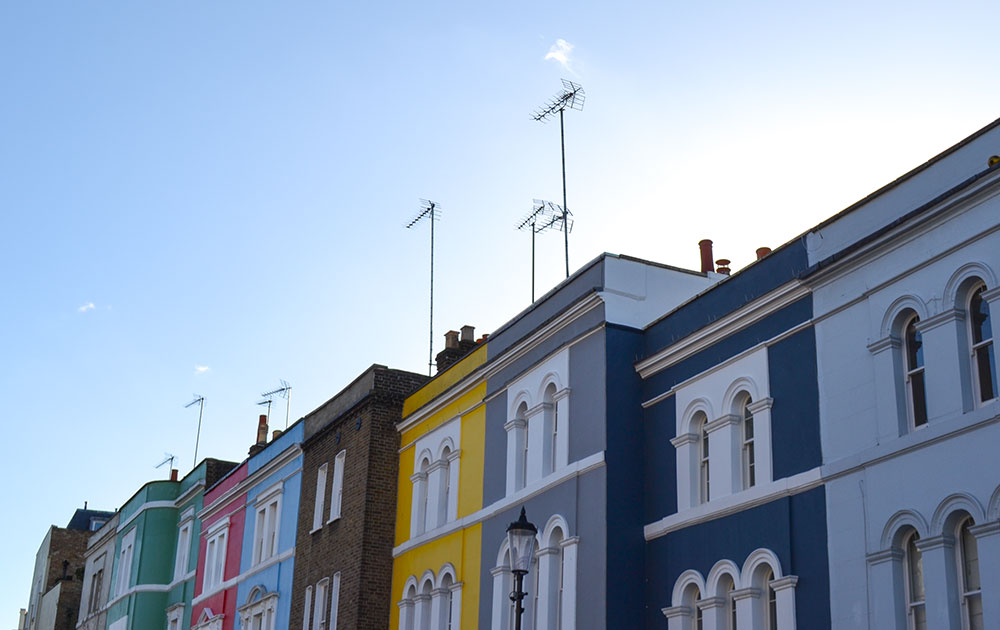 Pedlars shop and cafe was also on my list and the interior didn't dissapoint. I remember my Mum getting the Pedlars catalogue years ago when I was a child and loving all of their happy homewares even then - I still have some candy coloured campervan photo holders from that time. The interior to the cafe was so wonderfully happy, I love the colourful cladding on this wall. What really struck me about the interior was how cosy it felt, I think often with bright colours people tend to think that they might be harsh or a little in your face, but this warm cosy cafe really showed that that doesn't have to be the case. The avocado toast and peppermint tea was delicious too.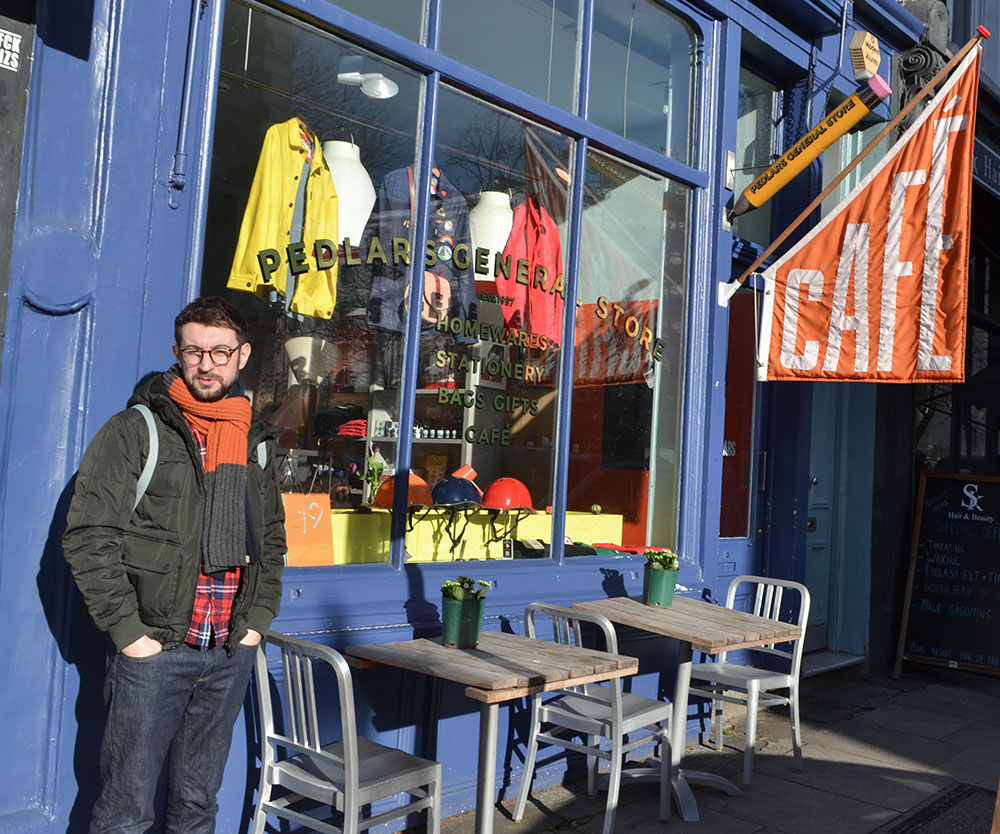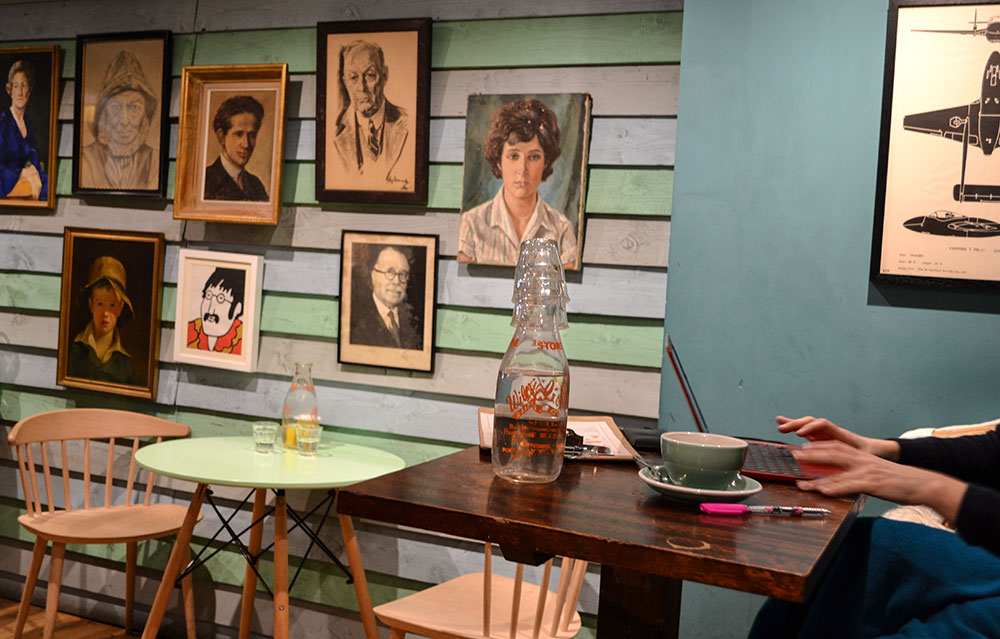 Peggy Porschen was our next stop off, I mean that floral archway was always going to be on my itinery! So beautiful, we did have to queue but not for too long, and I have to say the pink china teacup and patterned coco dusted hot chocolate were worth the wait. It was very busy and in quite a small space meant that we didn't have the long to leisurely sip on our drinks, but to be honest after eating that much sweet stuff we definitely needed to walk off the sugar anyway.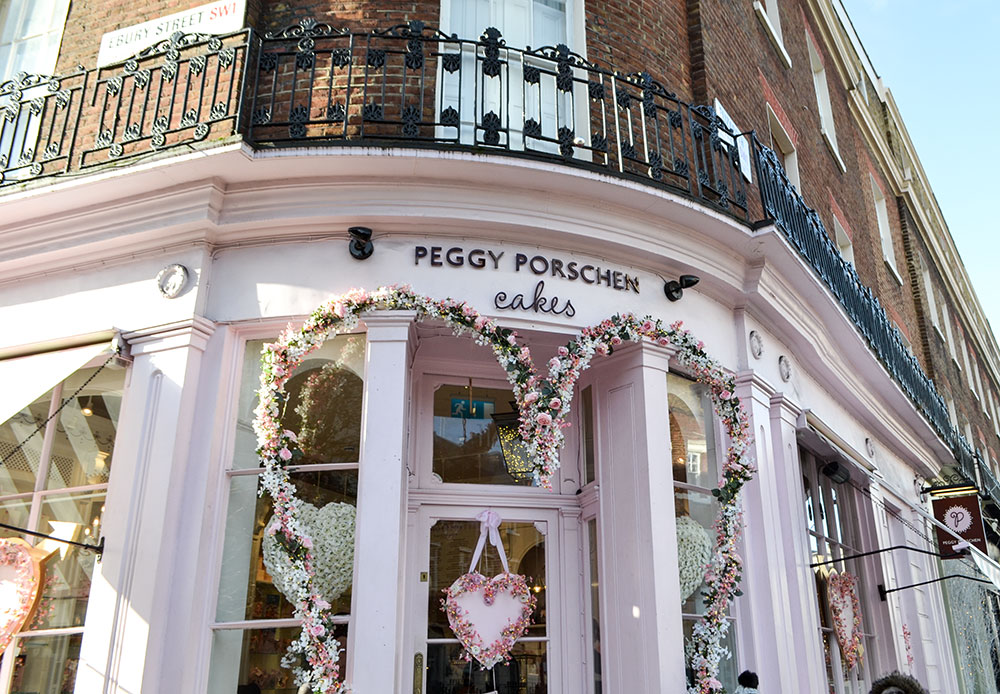 I got some beautful Lucy & Yak dungarees for my birthday which you can just see here and honestly they are the comfiest clothes I own, so lovely! I'd definitely reccomend getting some if you're partial to dungarees like I am. Theyre a very baggy type of fit which I wasn't used to but I love - my Mum said they're quite Bananarama which after a quick google looks like a good thing! They're from a great independant, ethical company and I think the price point is pretty good too.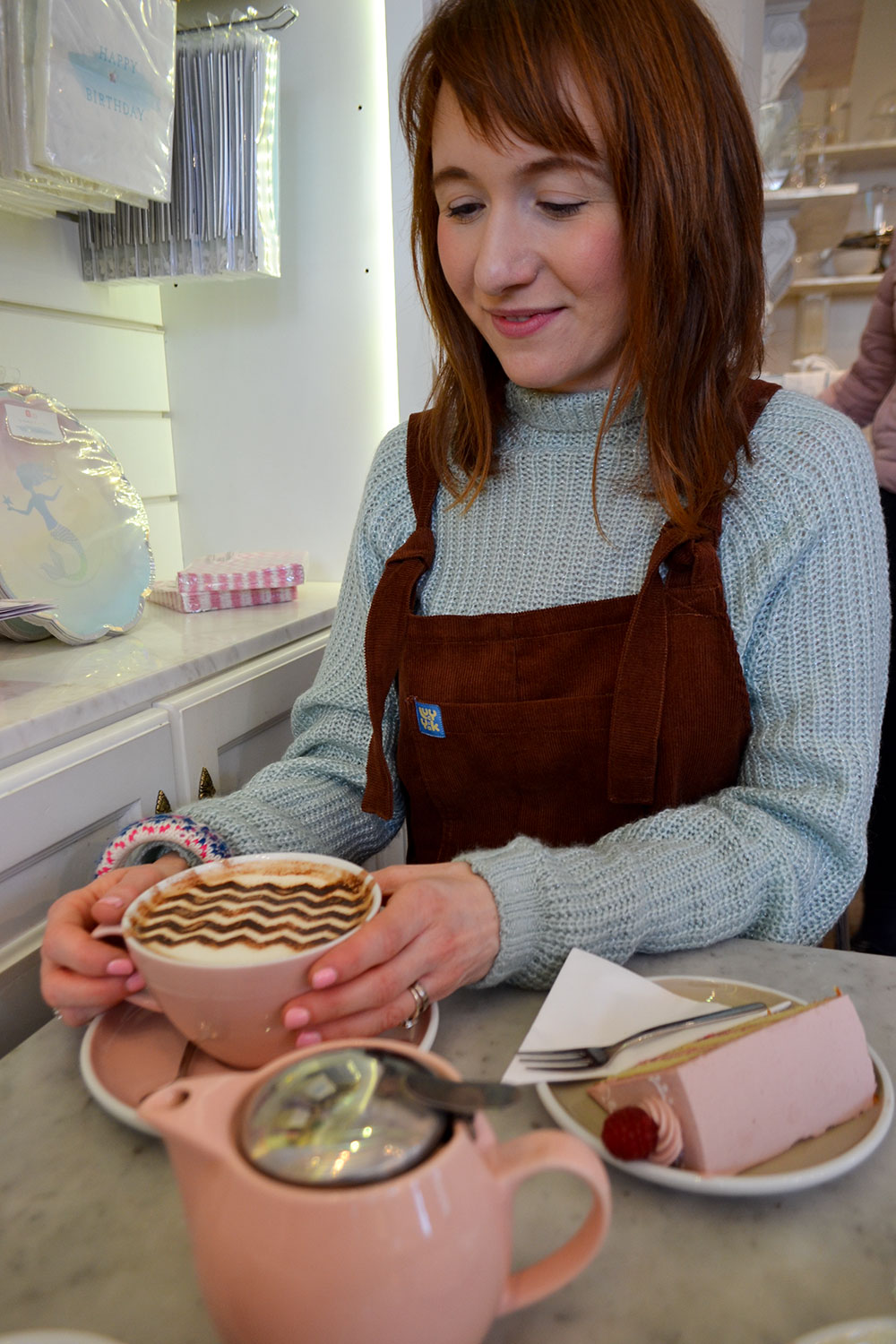 I hadn't been to the Serpentine Gallery in years so we walked there too and saw the work of Rose Wylie and Wade Guyton. I'd never heard of either and left so inspired by Rose Wylie in particular, this piece by Wade Guyton also stopped me in my tracks. The Serpentine is such a beautiful space in itself also and we were lucky to have such a beautiful day wandering the gardens.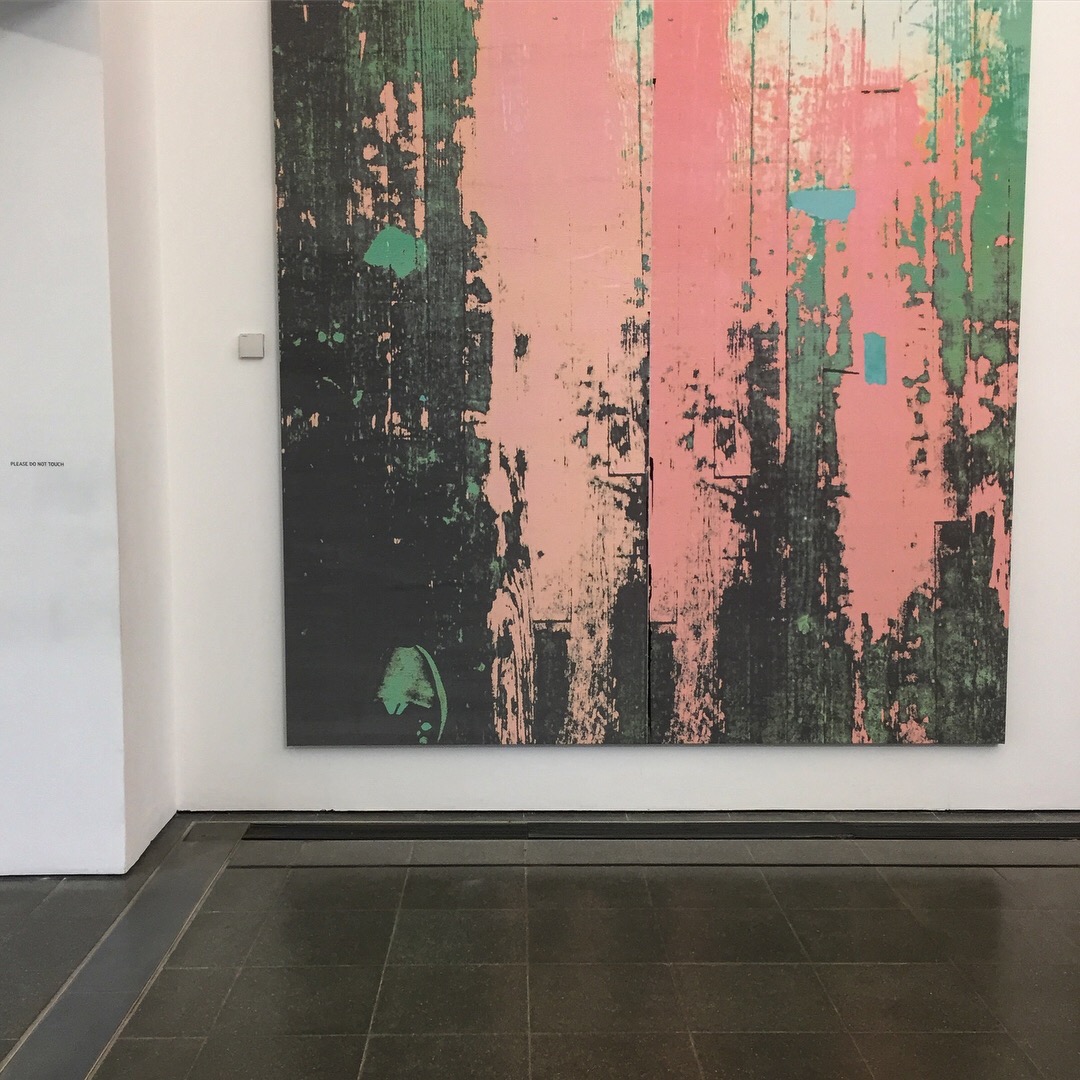 We then walked to the V&A on our way back to the station had a stroll around shoreditch and into Anthropologie, one of my favourite shops and bought this gorgeous little plant pot. I love her! I can't wait untill my spring bulbs bloom to adorn her little head.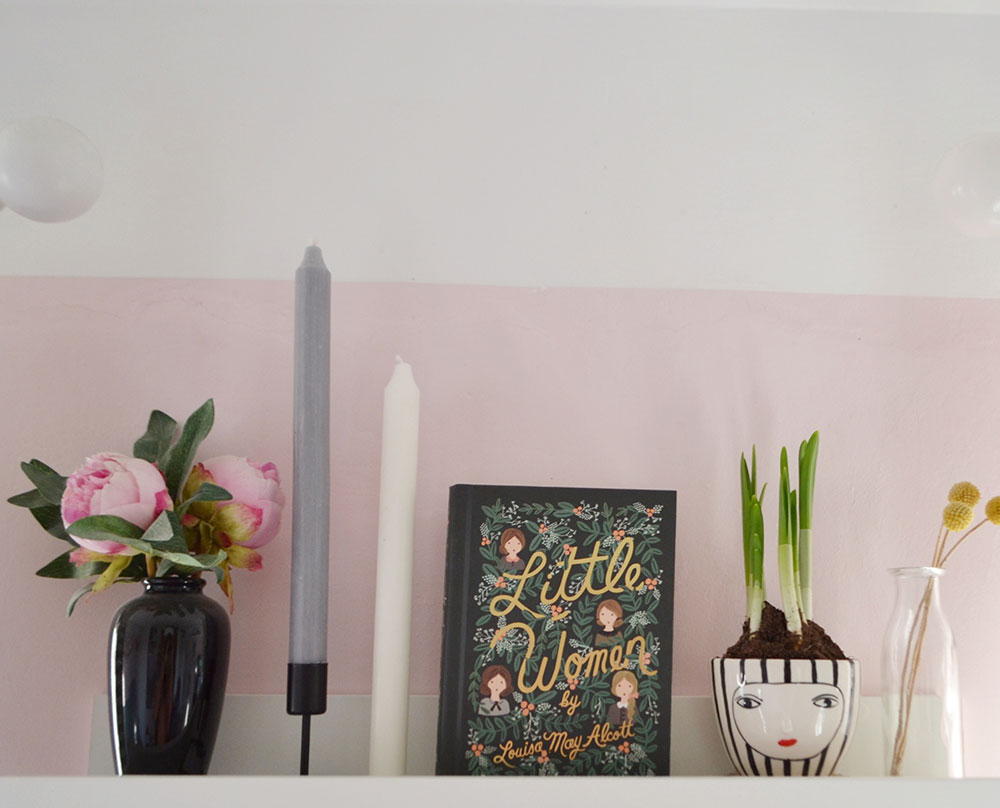 I really think that its so important to take days out like this to inspire you - particularly in these colder sometimes bleaker months. I feel all the happier having soaked up lots of inspiration as well as sweet treats and enjoyed some one to one with Ian. I hope that January has treated you well - here's to February and warmer months ahead!
---
You might also like...