I always think posies are just the sweetest gift, and pretty much the thriftiest too, I think there's always something either in your garden or something you can (responsibly!) forage to use for making these perfect little presents. I often take them to peoples houses, or give them as presents for teachers or friends. These little autumn ones were made from leaves and berries collected on my way back from the school run! You can use either twine or washi tape - I think twine is more commonly used but if you have little helpers washi tape holds everything together a little more easily.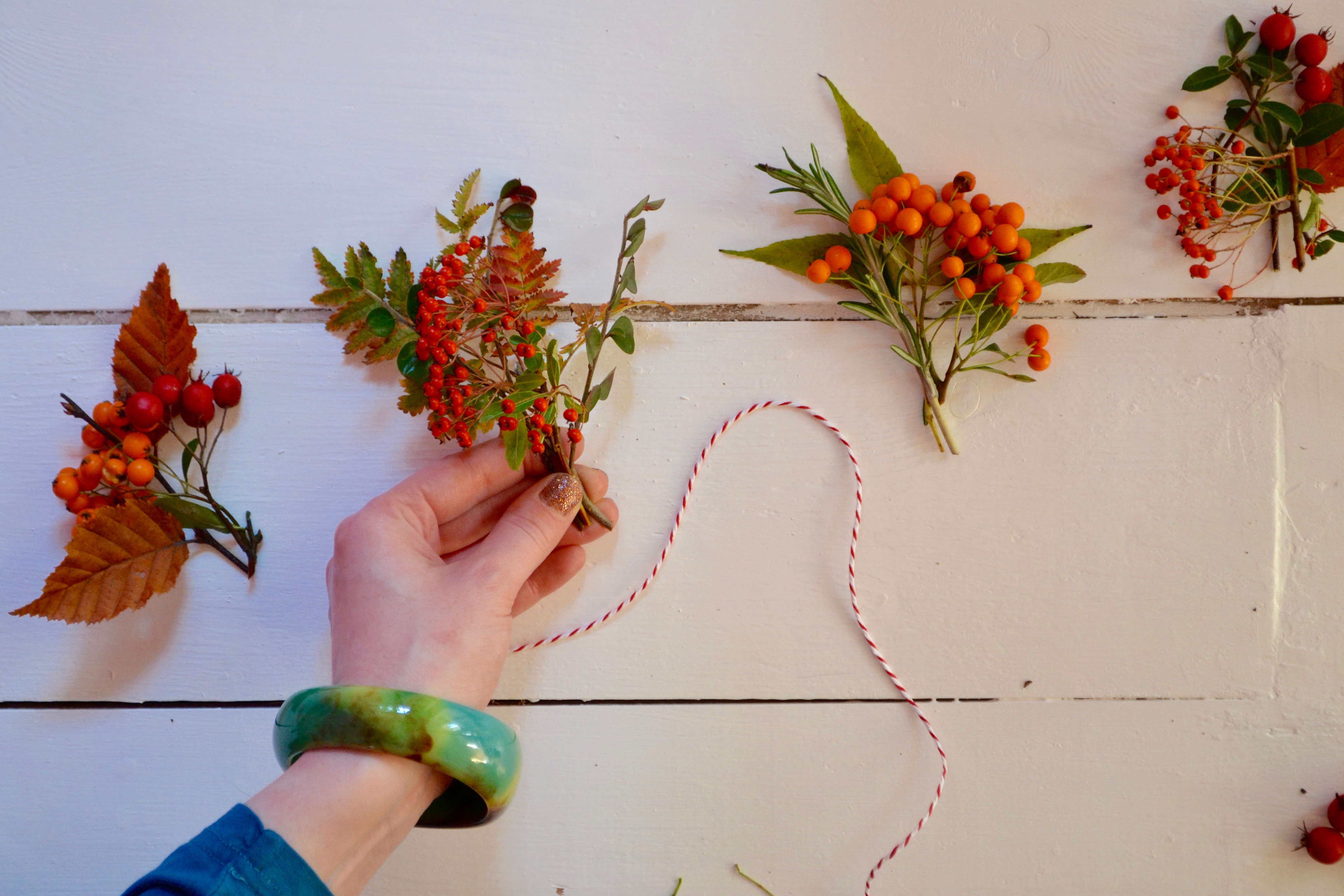 Here's a very quick little tutorial to make your own:1.) Lay out all your ingredients - I think that laying out the biggest piece first helps and then keeping the most colourful on the top looks sweet, but go with your ingredients. A little tip - I have a huge rosemary bush in my front garden which I took cuttings from, this not only added a lovely texture but also the most beautiful smell. Other herbs would work well too.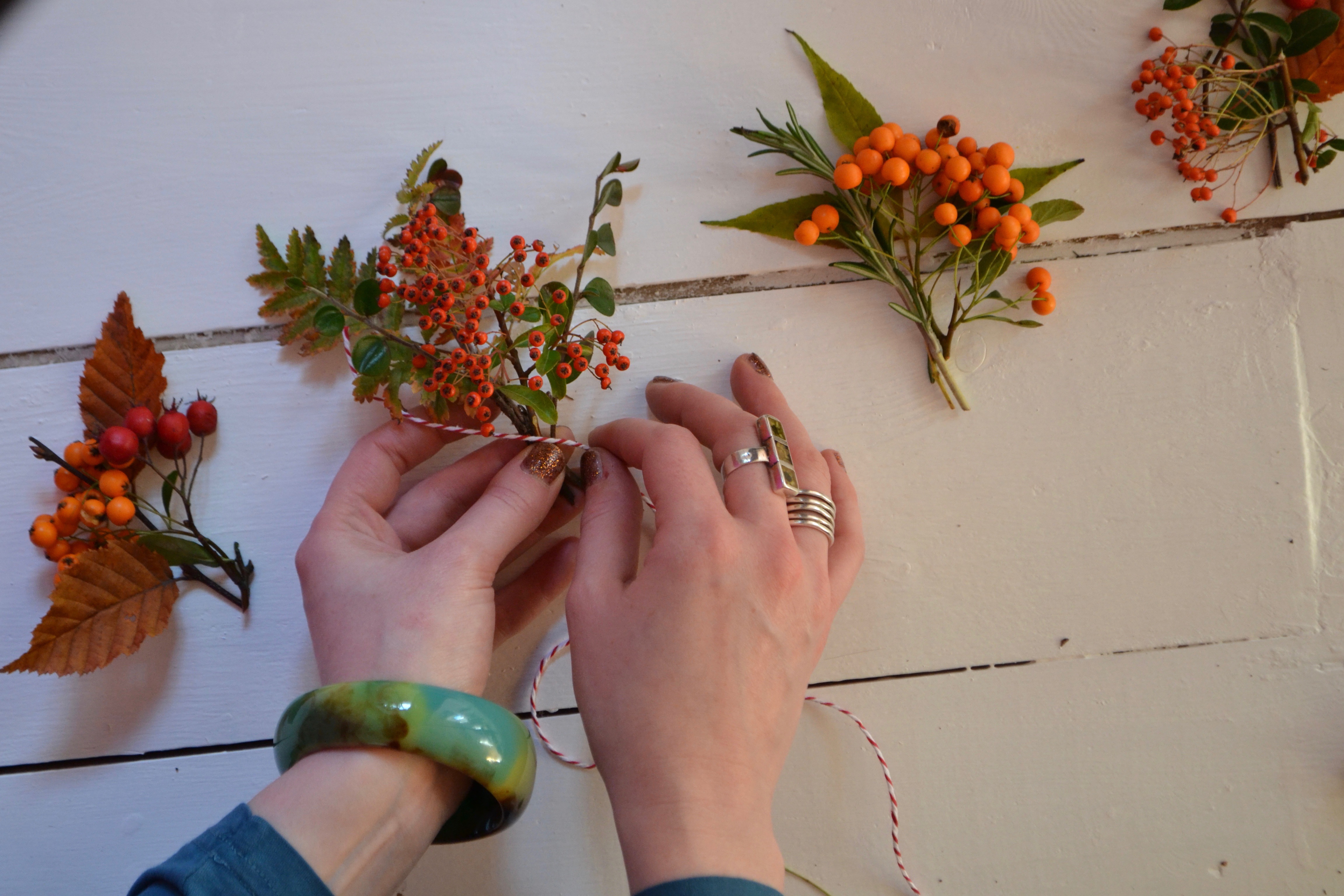 2.) Bind the posy, we used twine or washi tape - in the second video I used copper tape which is so pretty but quite fiddly to use! Washi tape is generally easier as it holds the materials instantly. When using twine, cut a long piece, then positioning the posy on the twine so that there is one much longer length, wrap that around your bunch. Then wrap it either up or down to meet the other end then either knot or tie in a bow. With tape simply wrap and stick as neatly as you can.
And that's it! So easy! These would make great little corsages or button holes as well as really pretty hair pieces - we'll do a tutorial soon on how to do that too. Let us know if you make any with the last few leaves we have left of Autumn - sniff!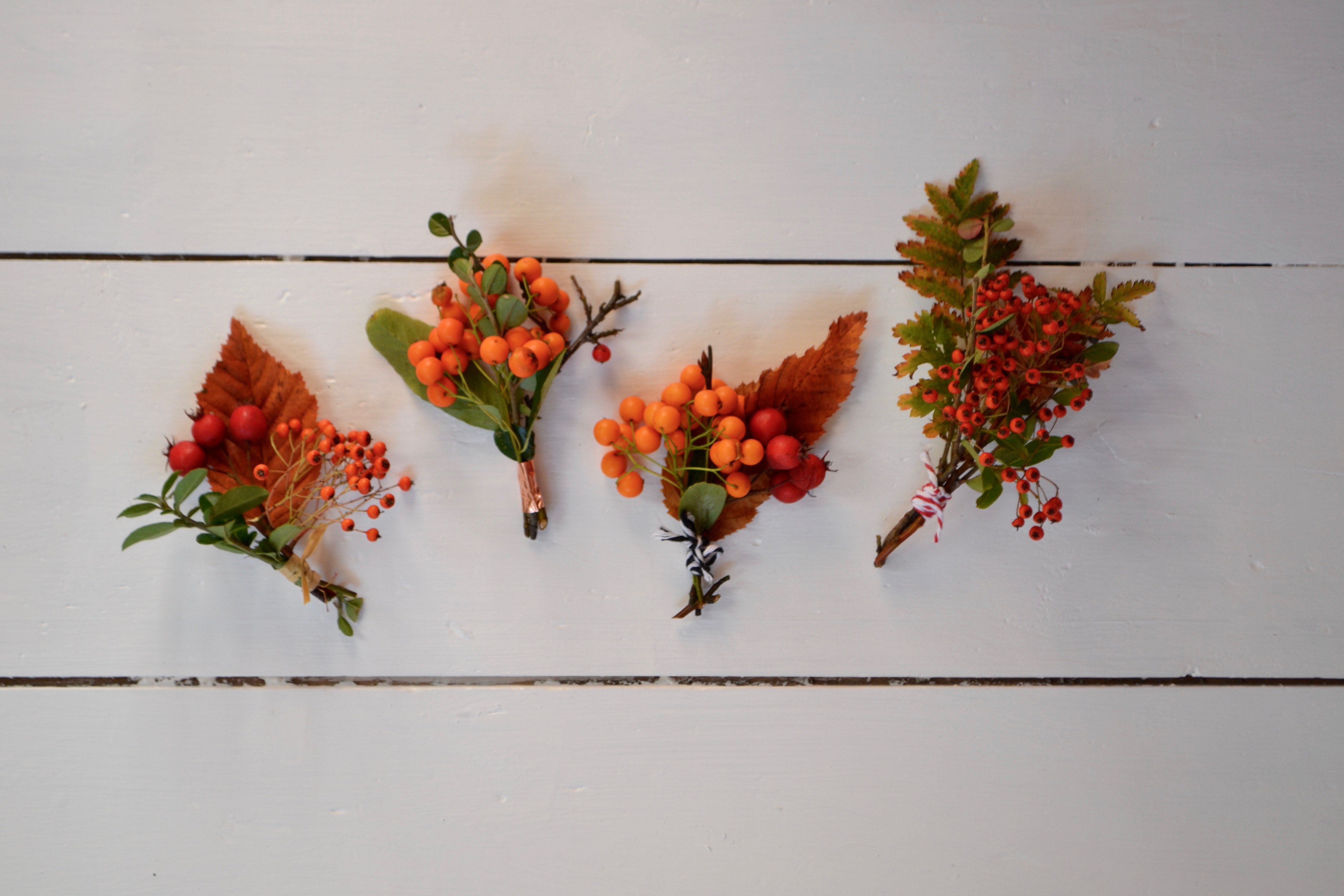 [video width="1280" height="720" m4v="http://www.flowersinthewindow.co.uk/wp-content/uploads/2016/11/Posie-2.m4v"][/video] [video width="1280" height="720" m4v="http://www.flowersinthewindow.co.uk/wp-content/uploads/2016/11/Posie-1.m4v"][/video]
Posted under – Flowers
Tags – No tags where found for this post
---